Regular price
$144.00 USD
Regular price
Sale price
$144.00 USD
Unit price
per
Sale
Sold out
Share
View full details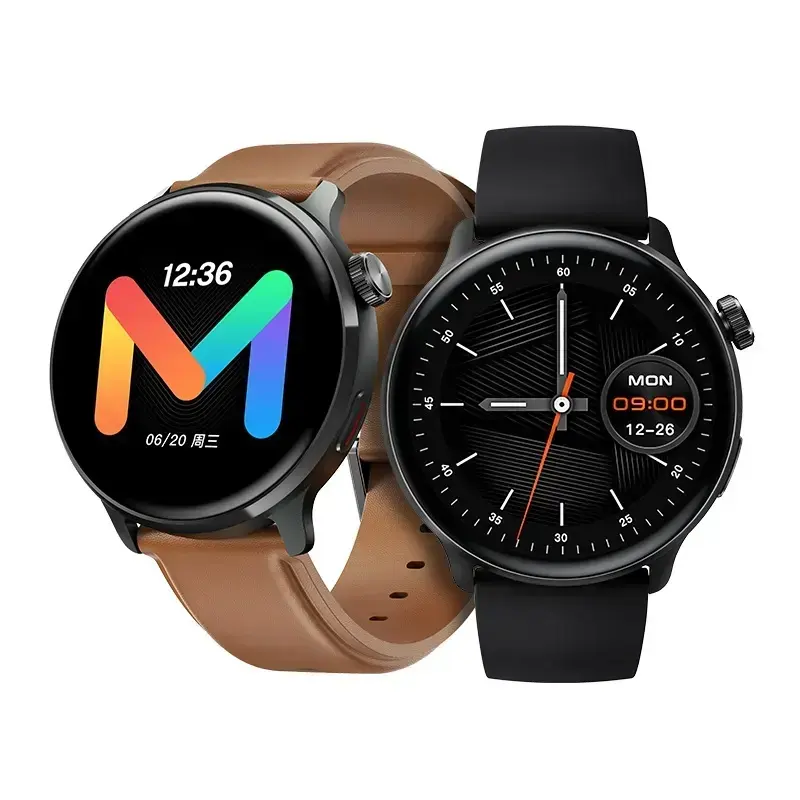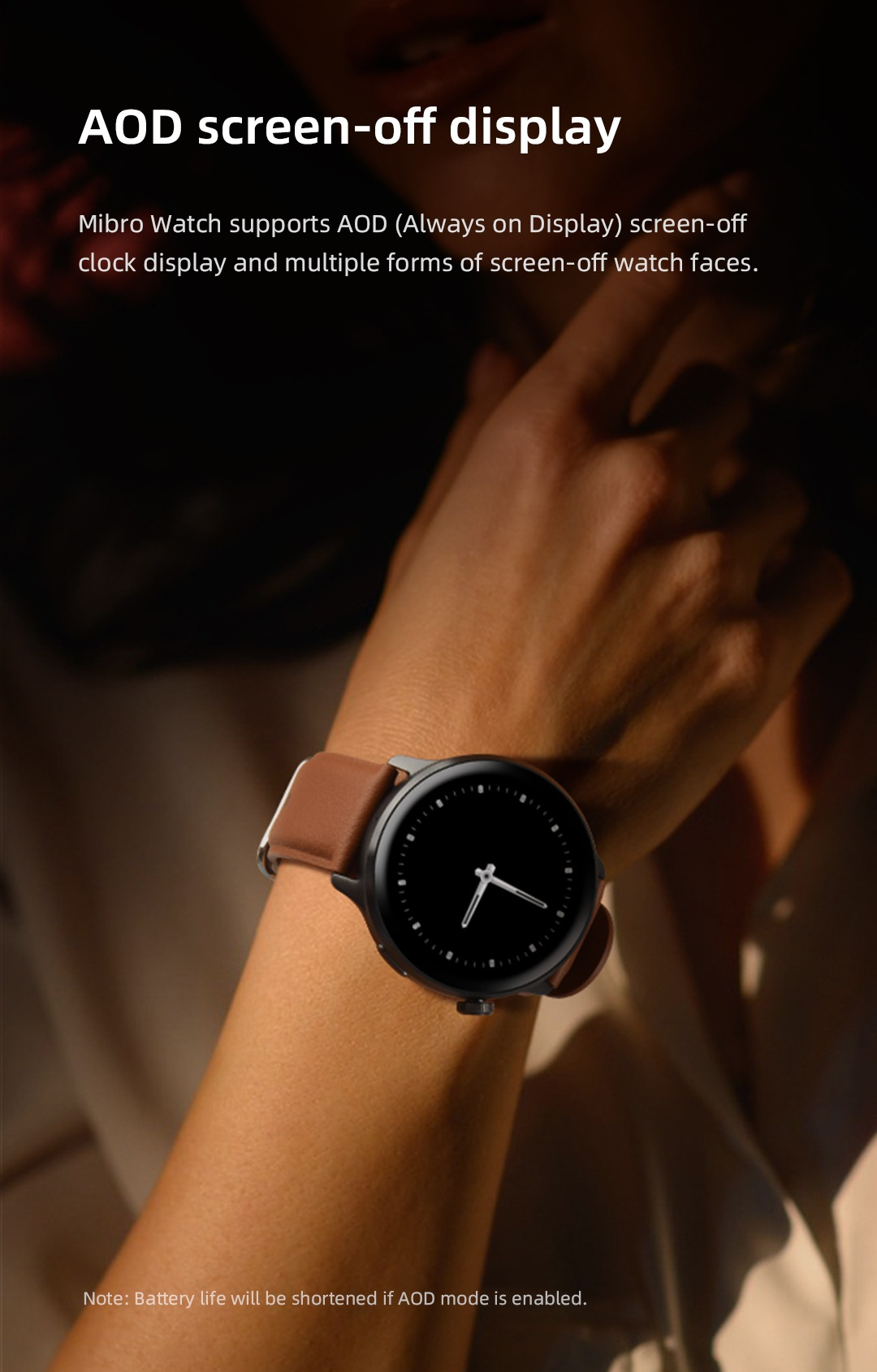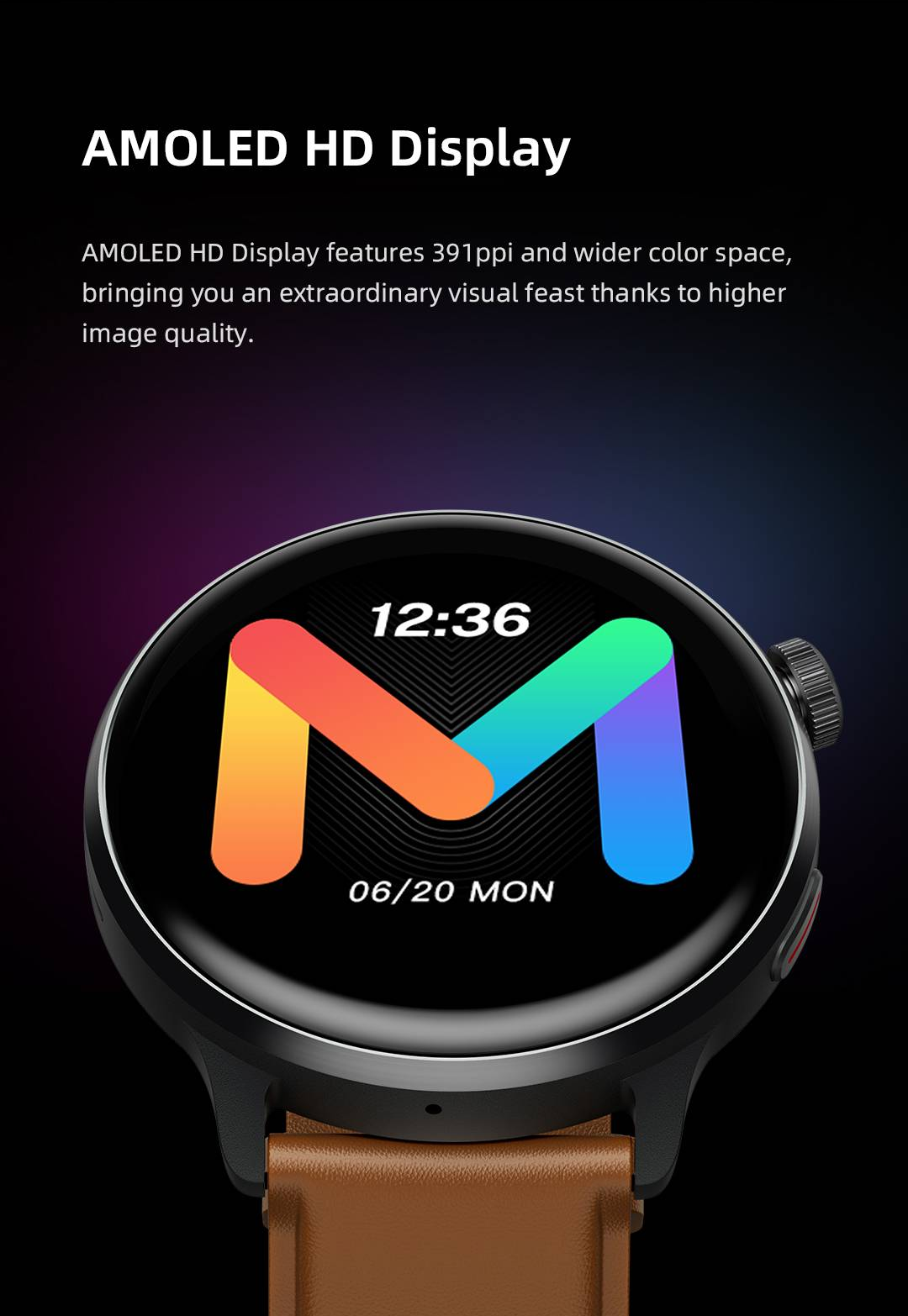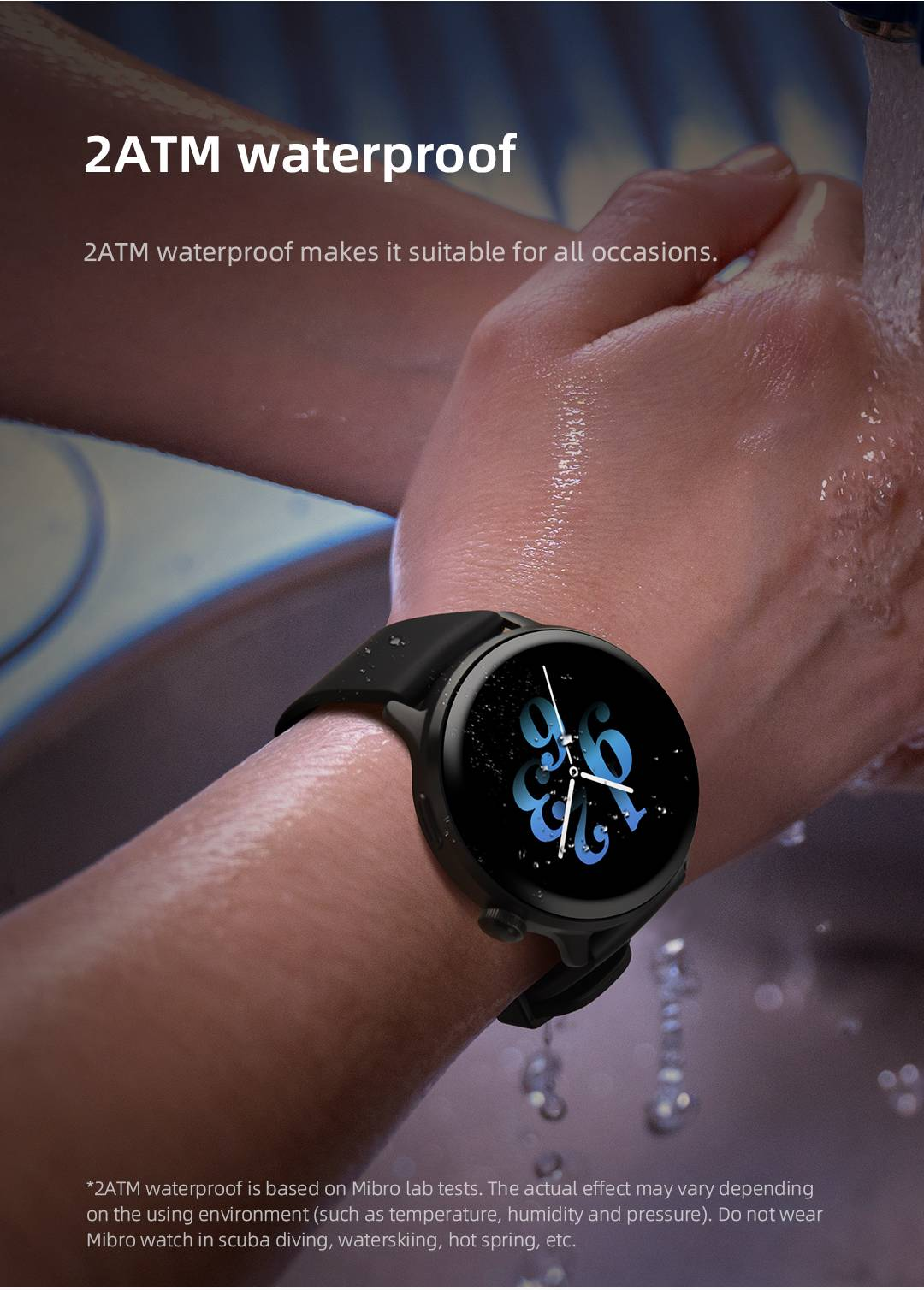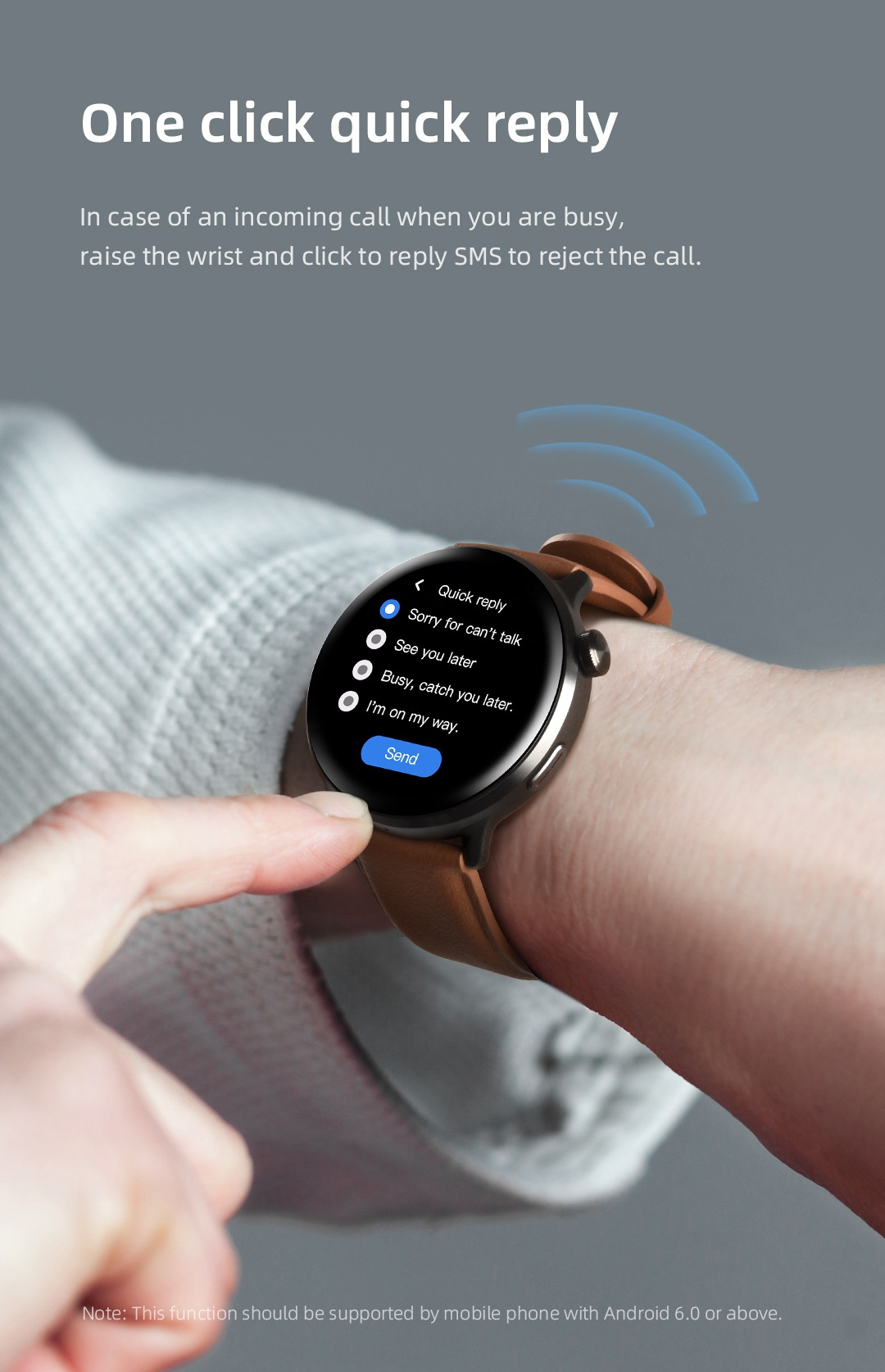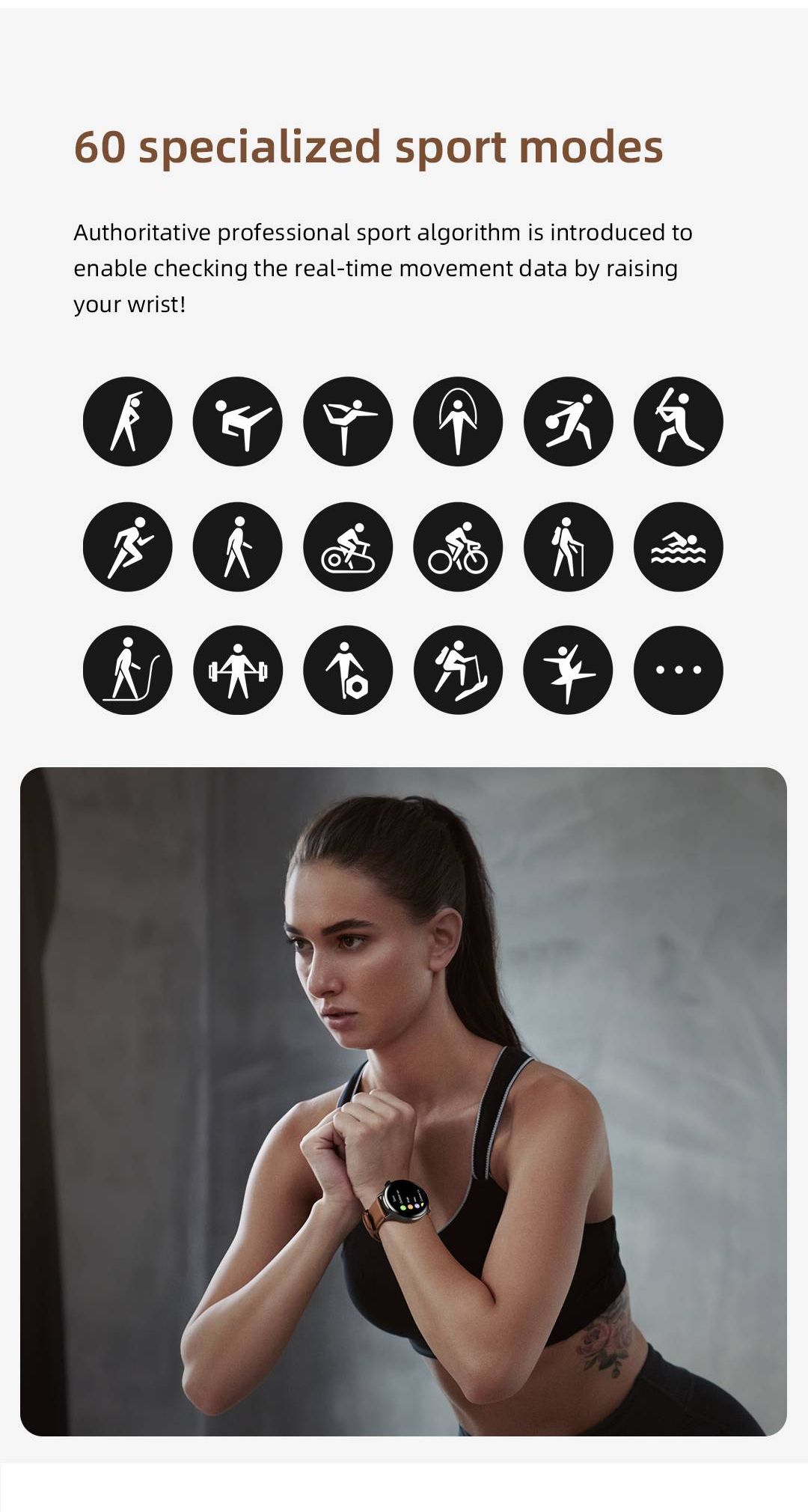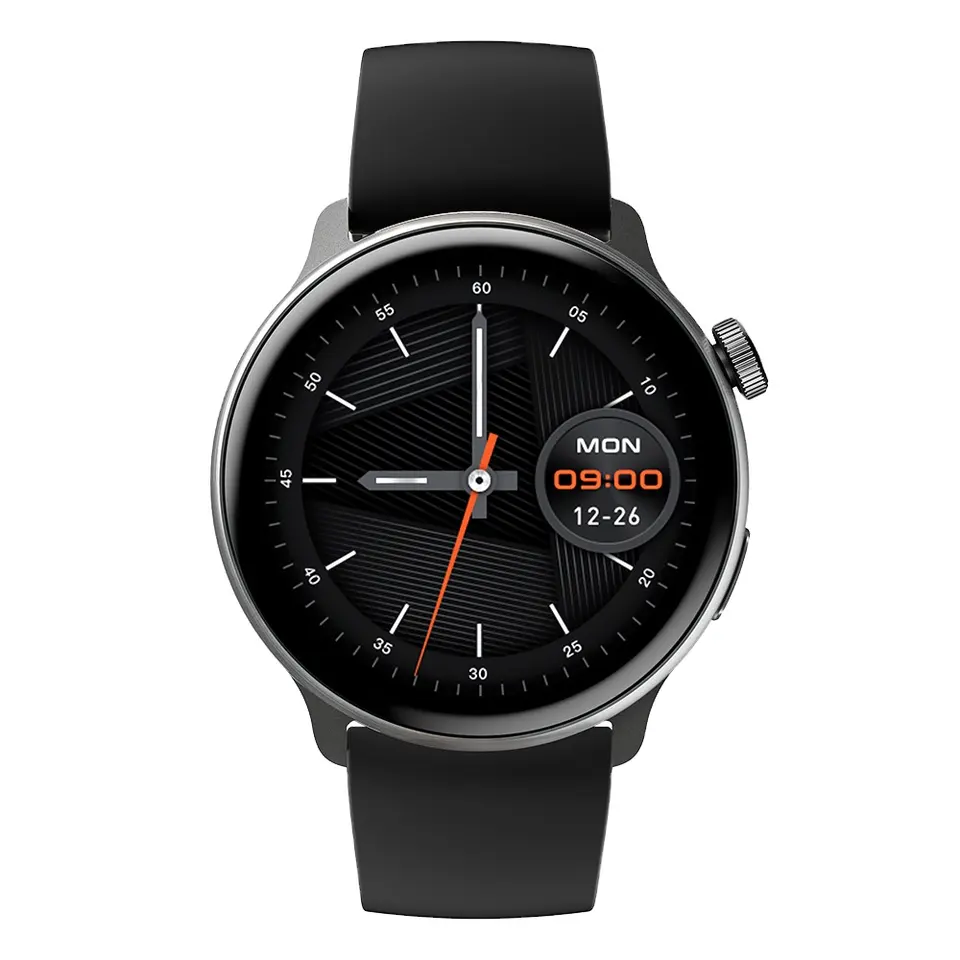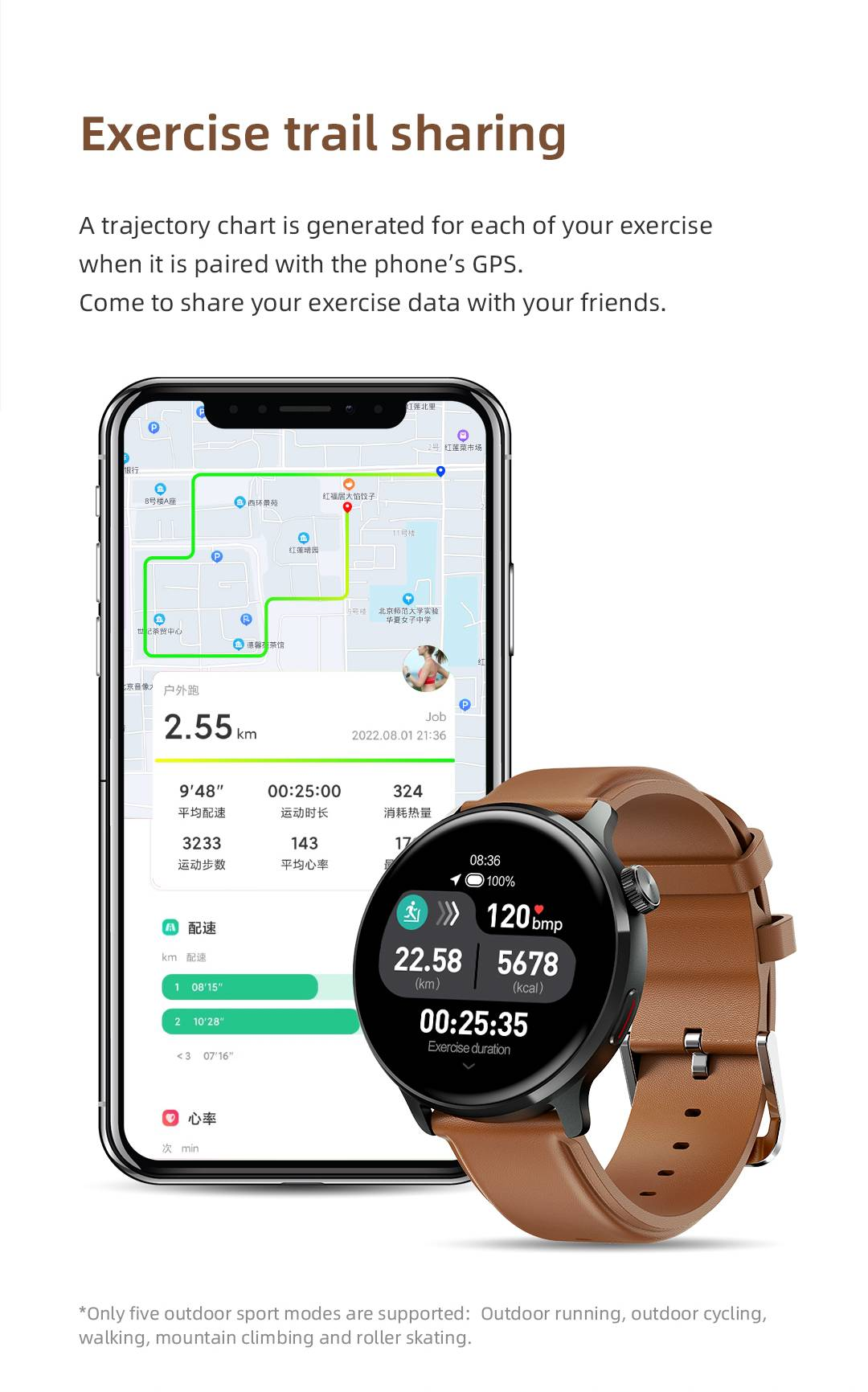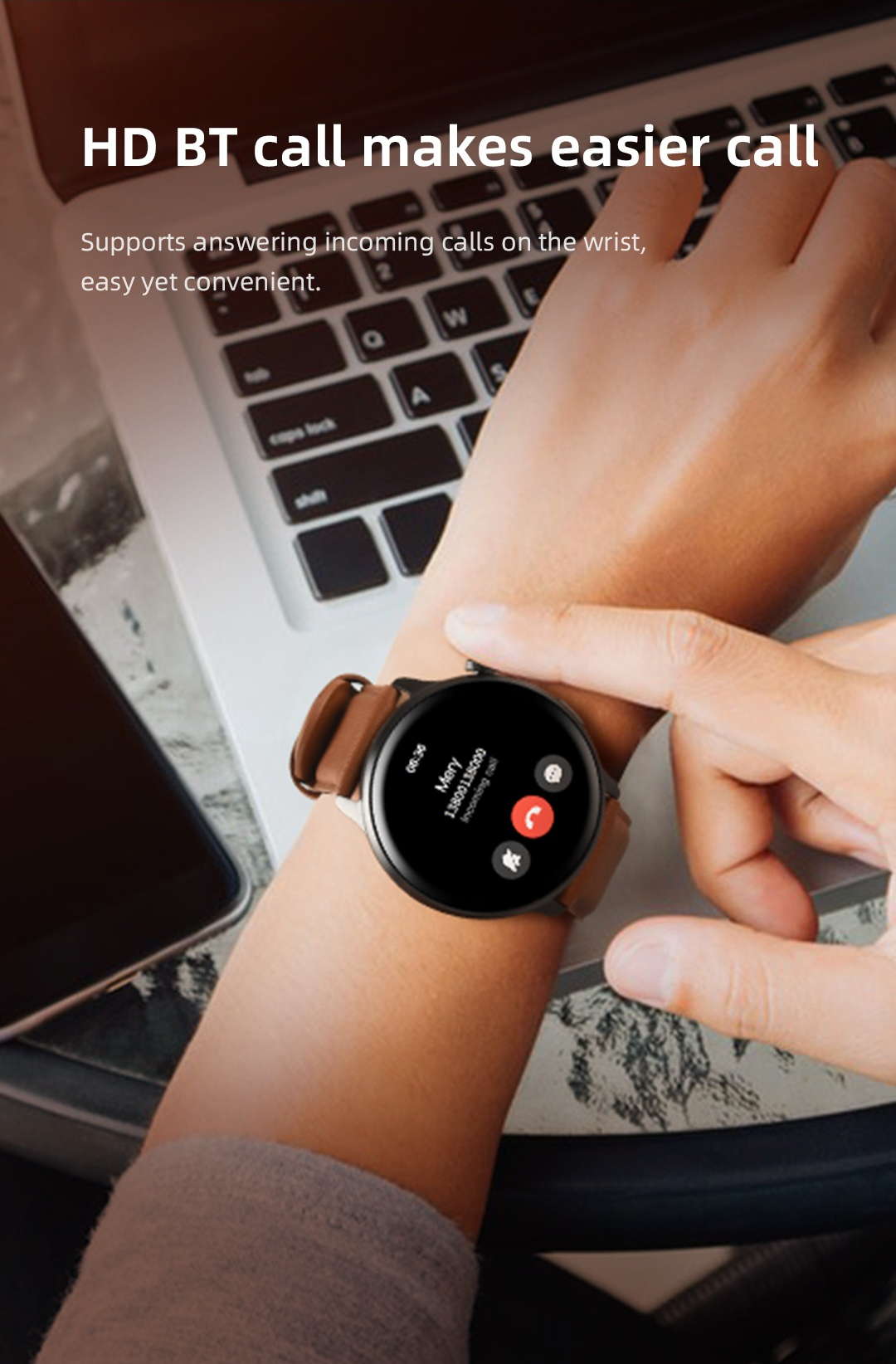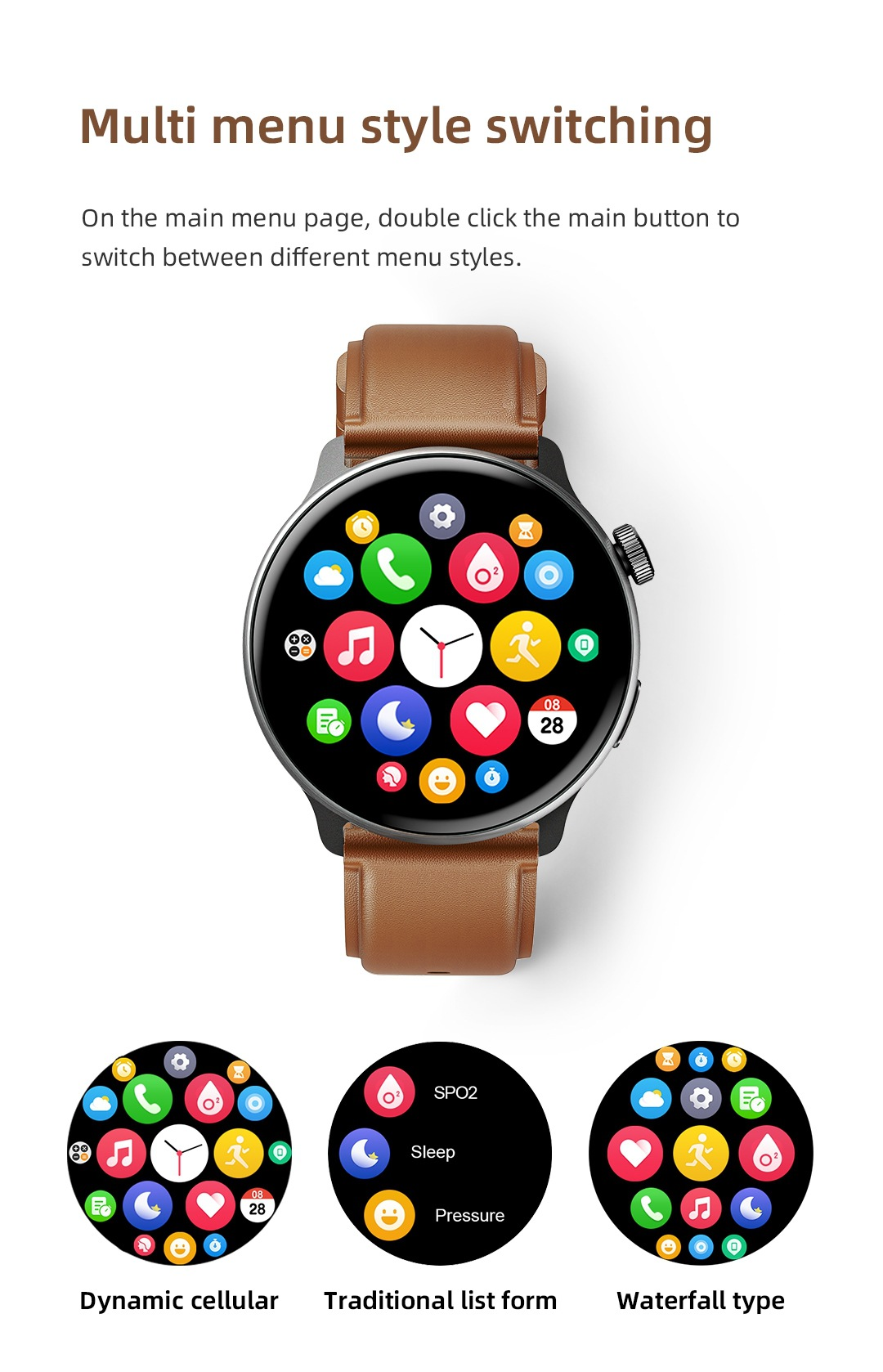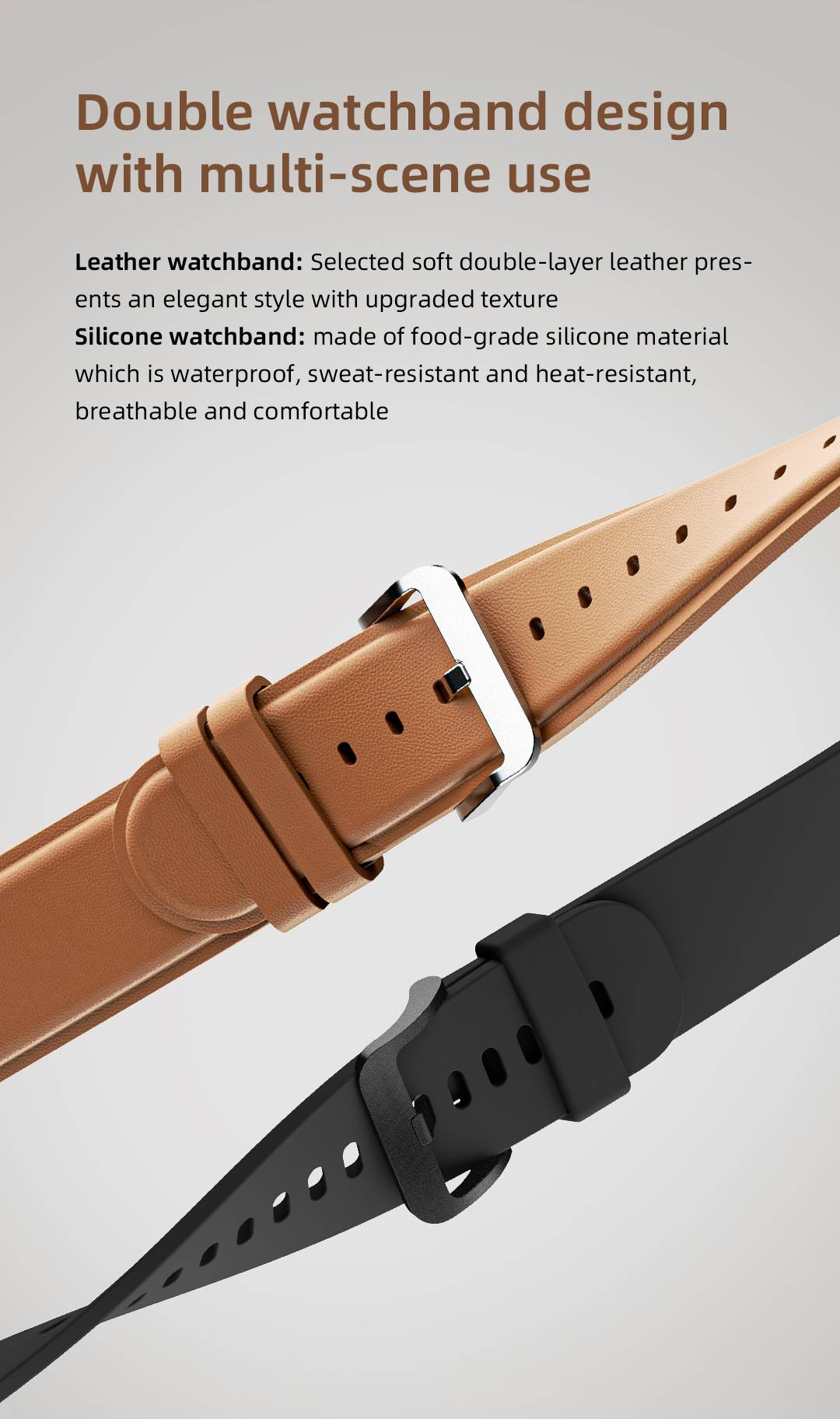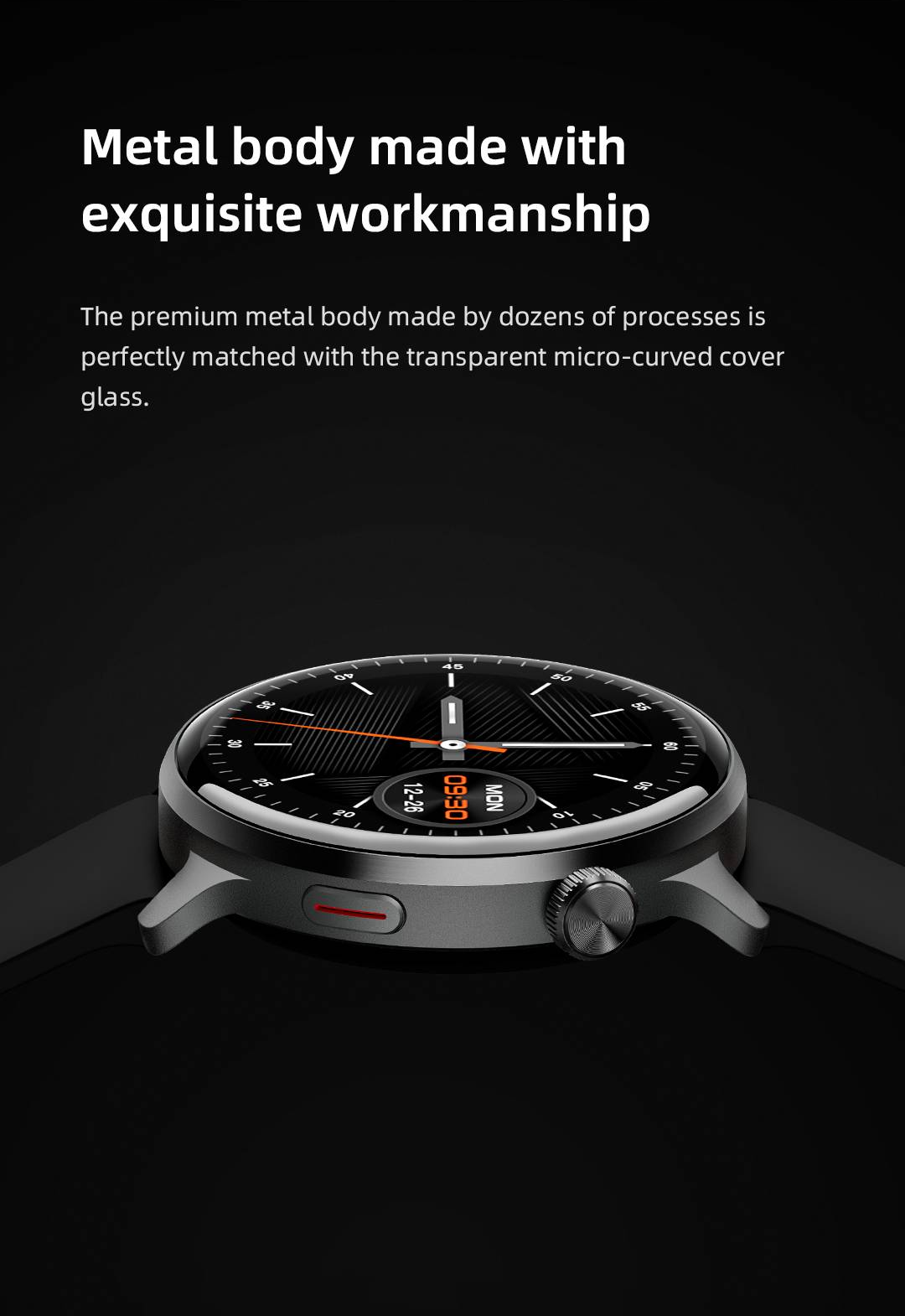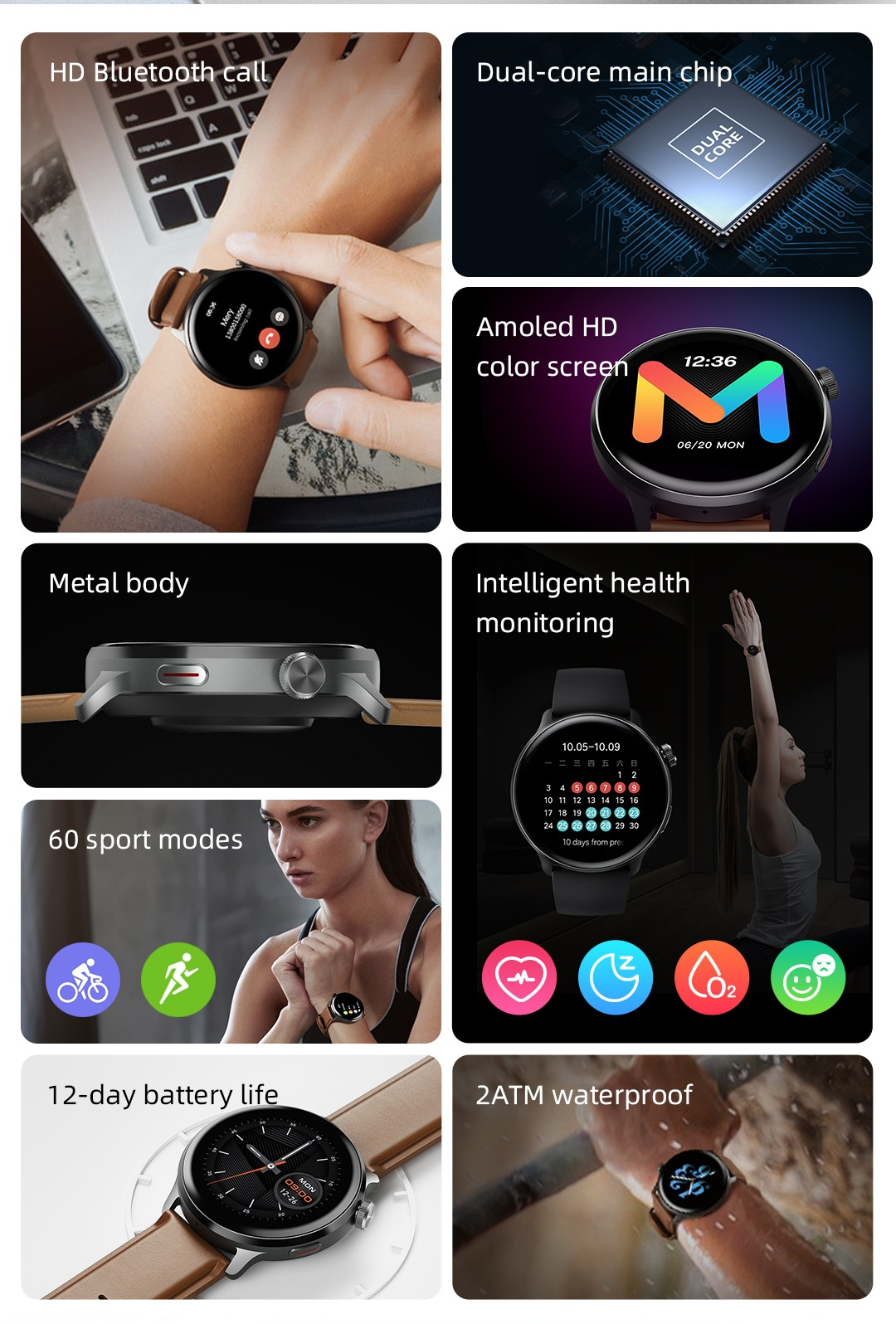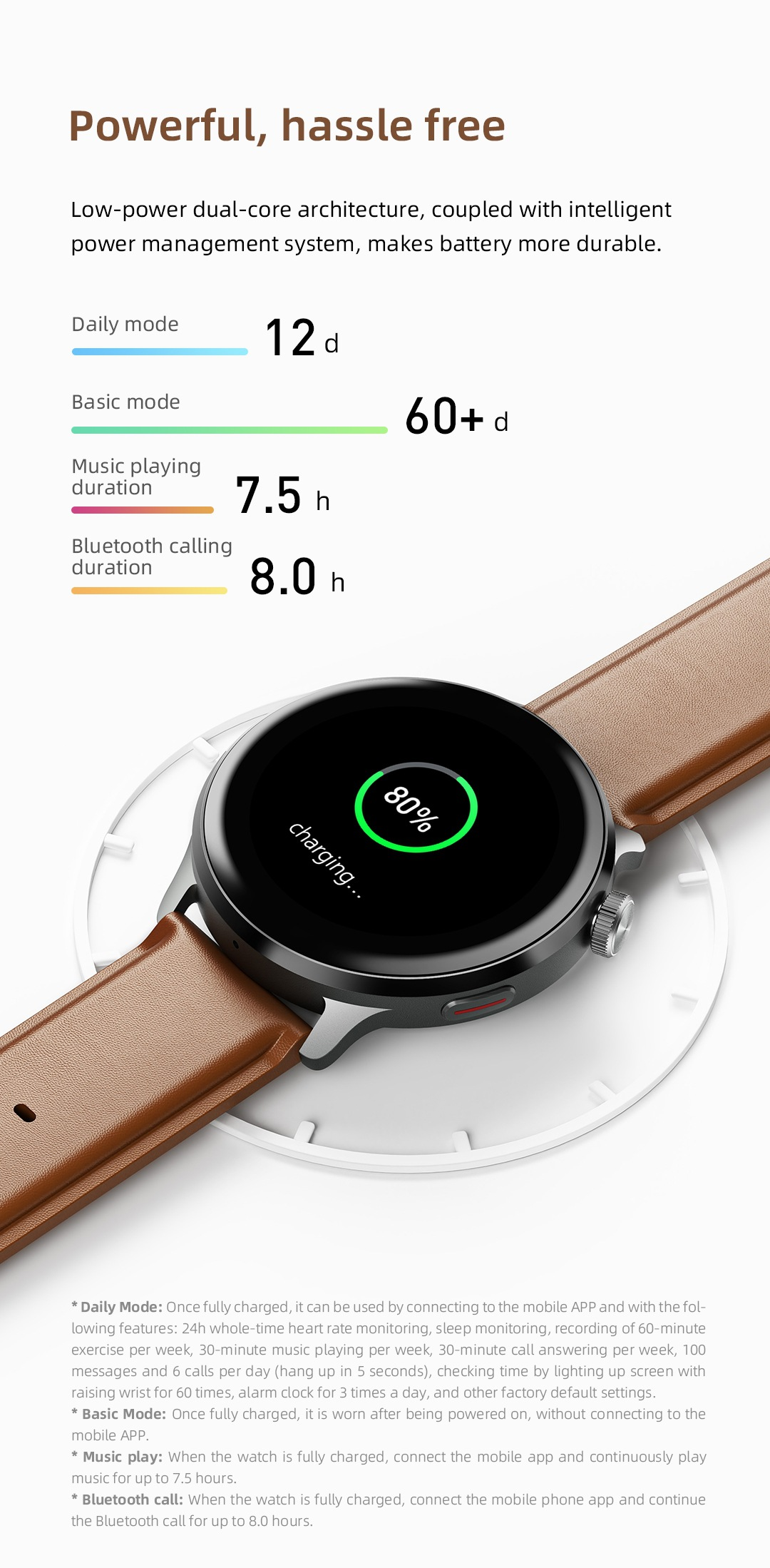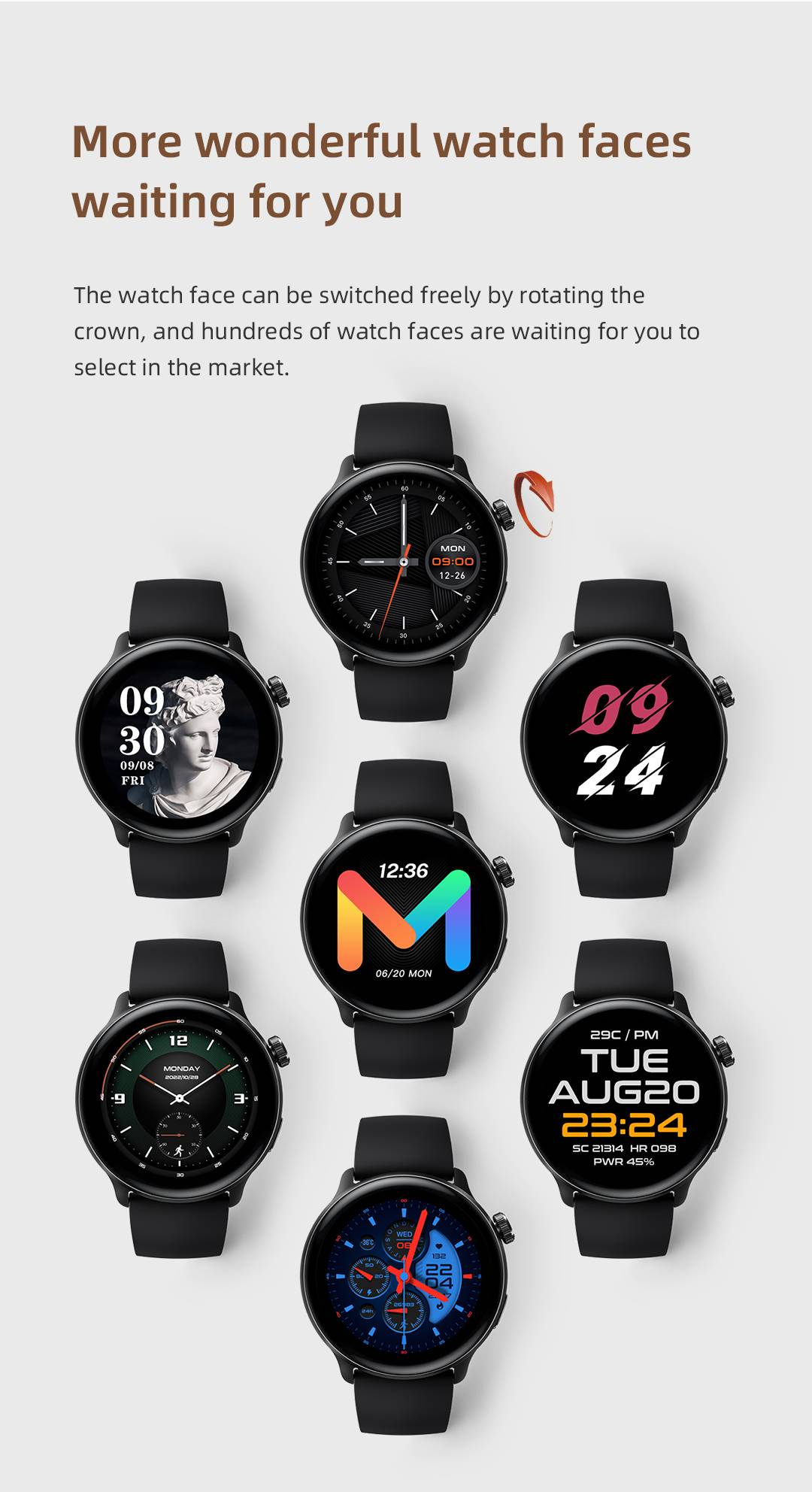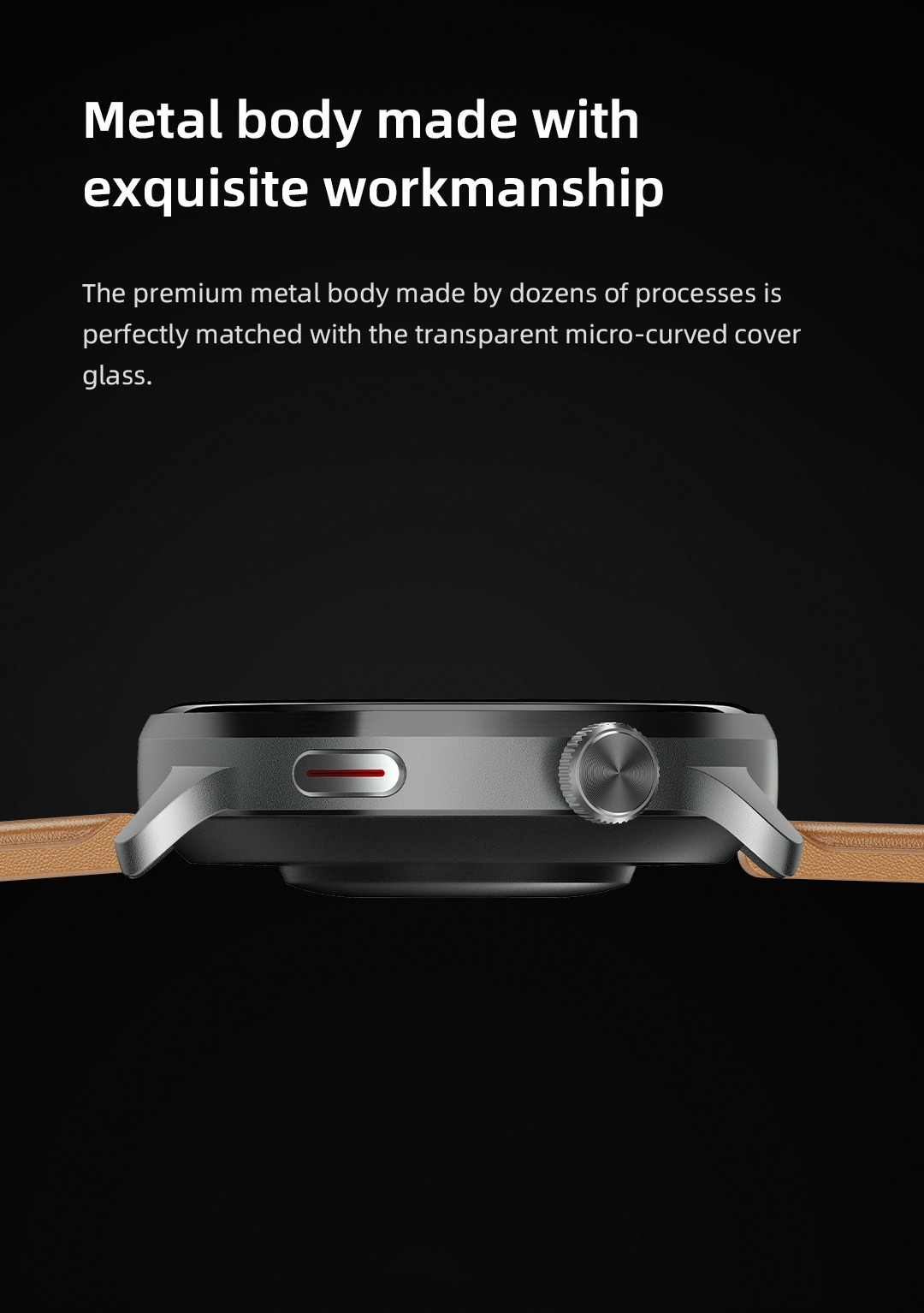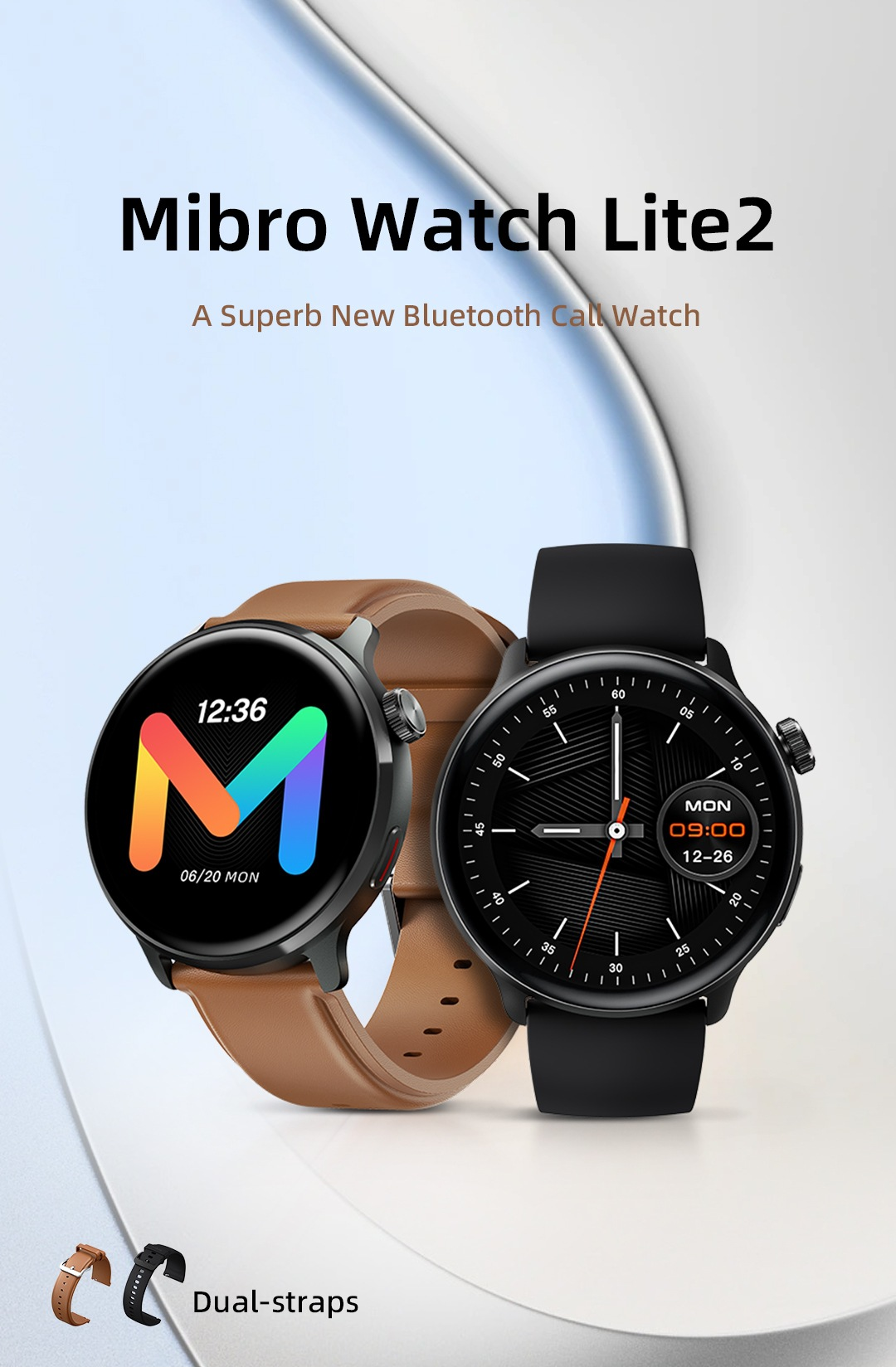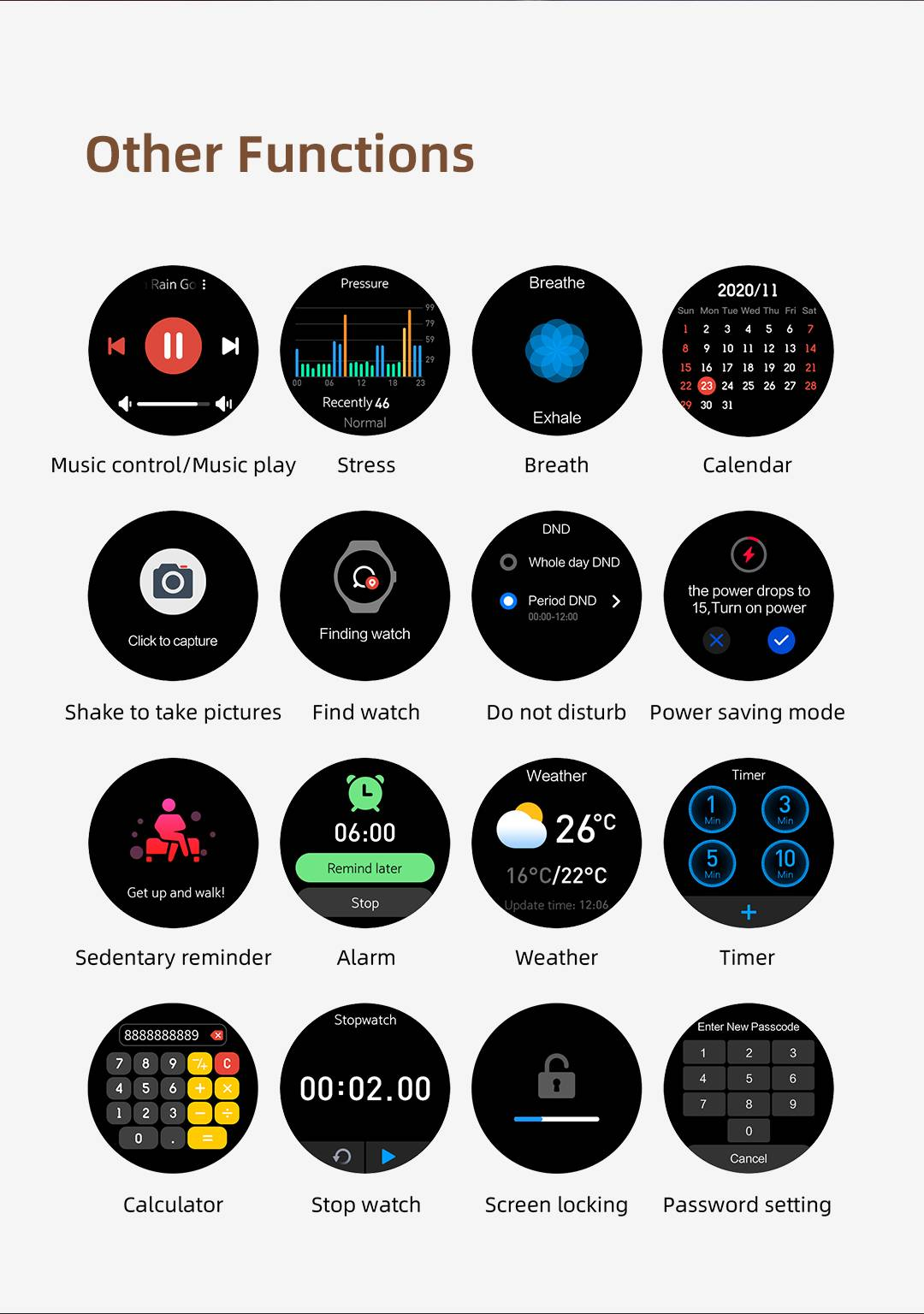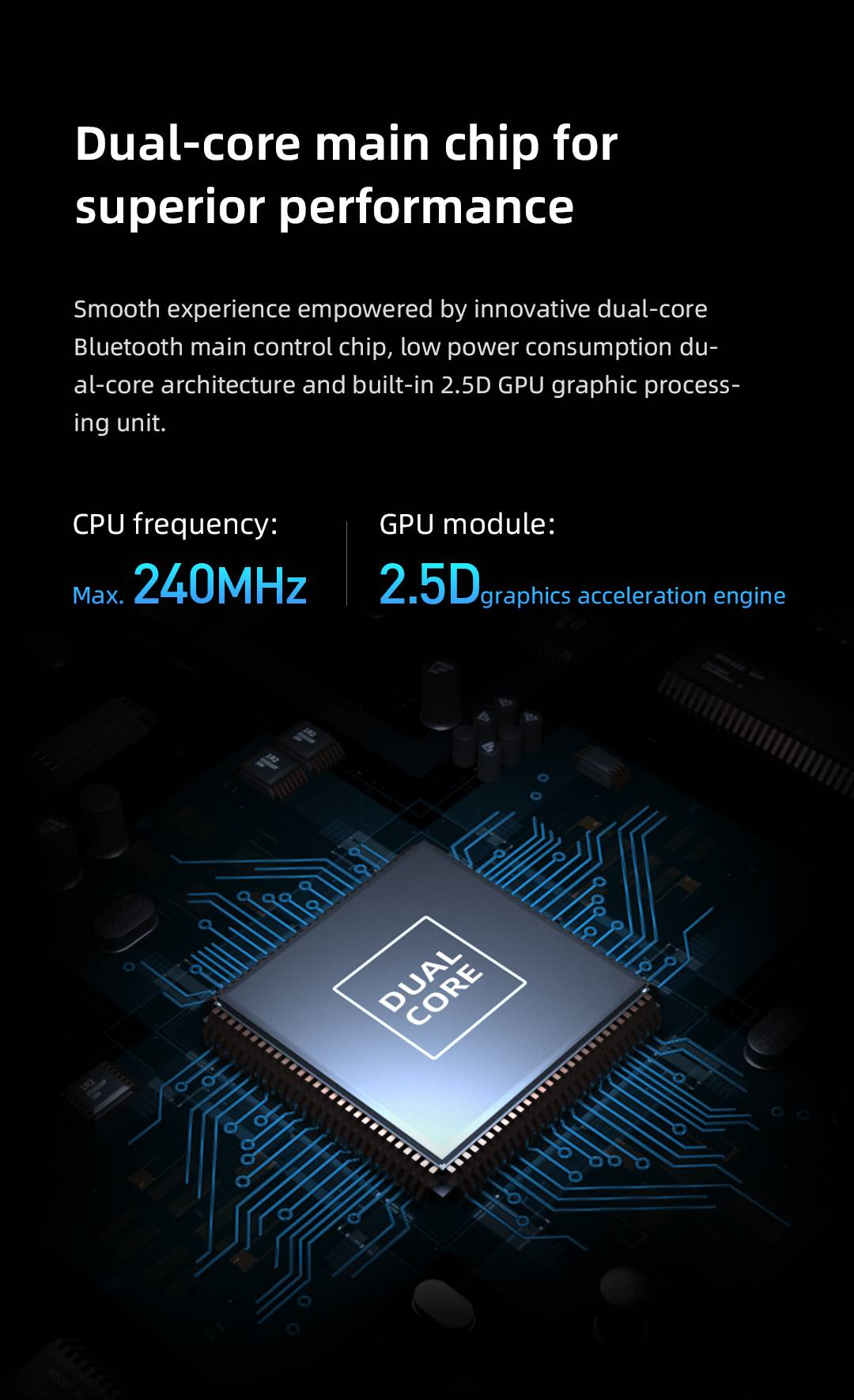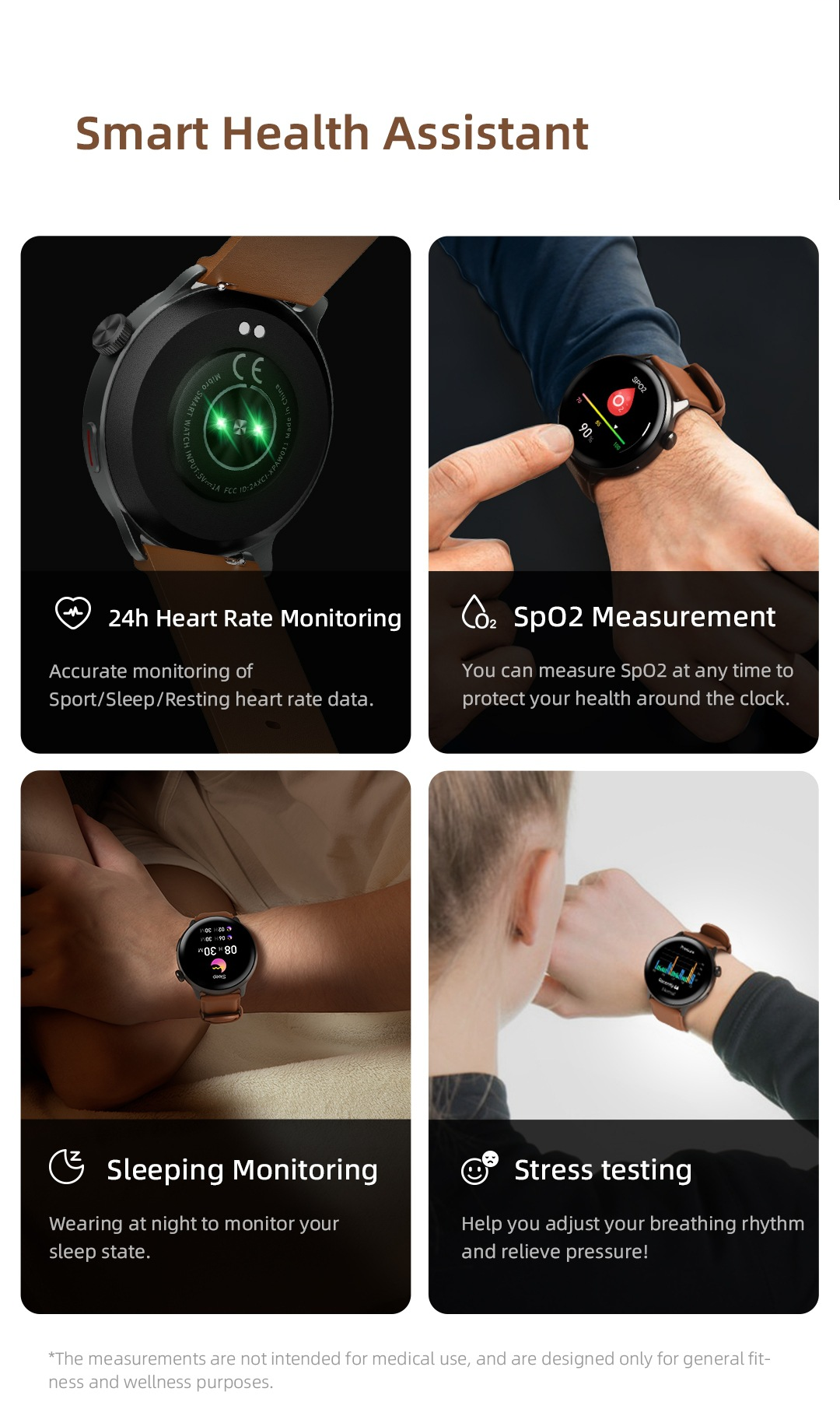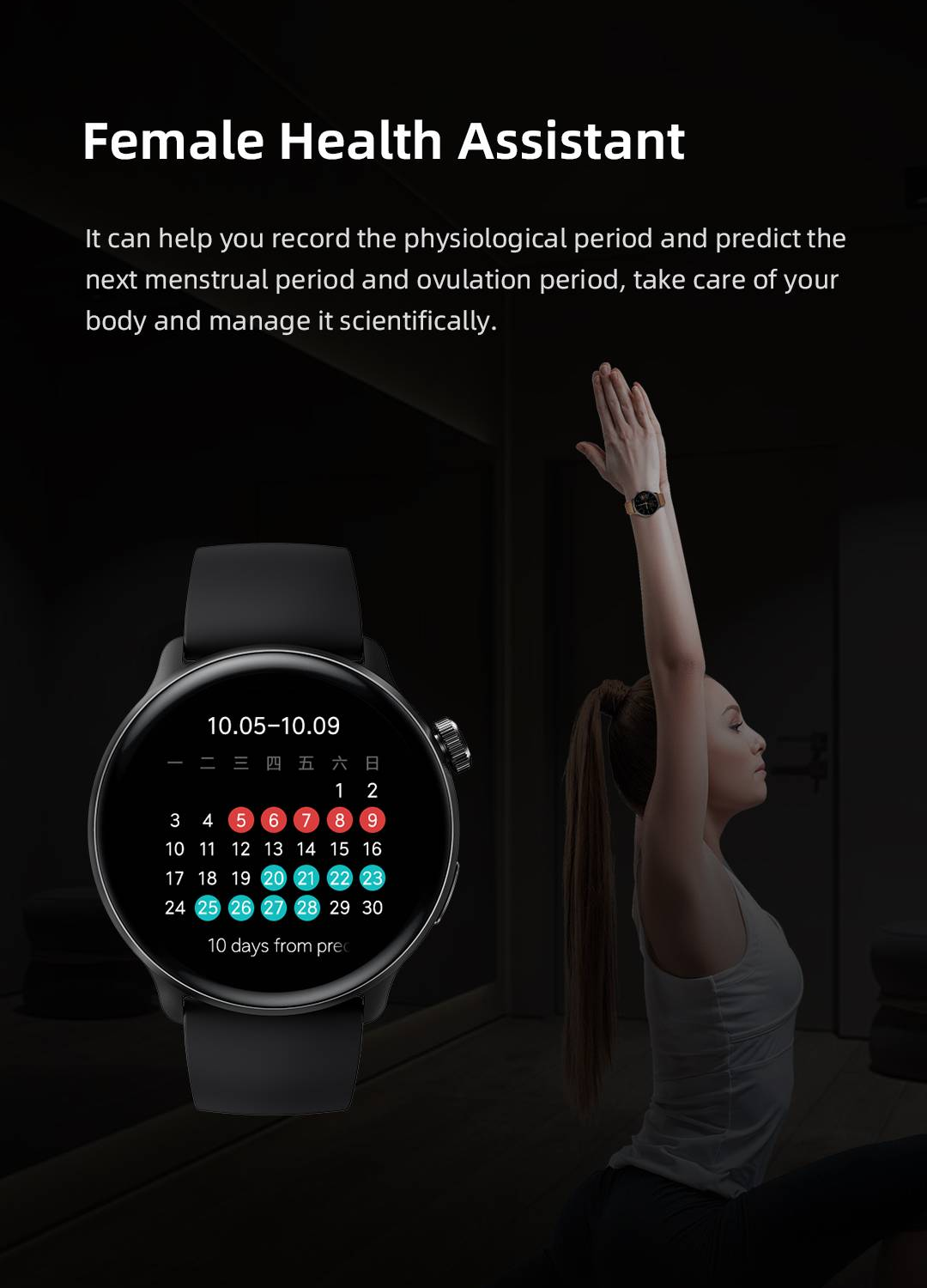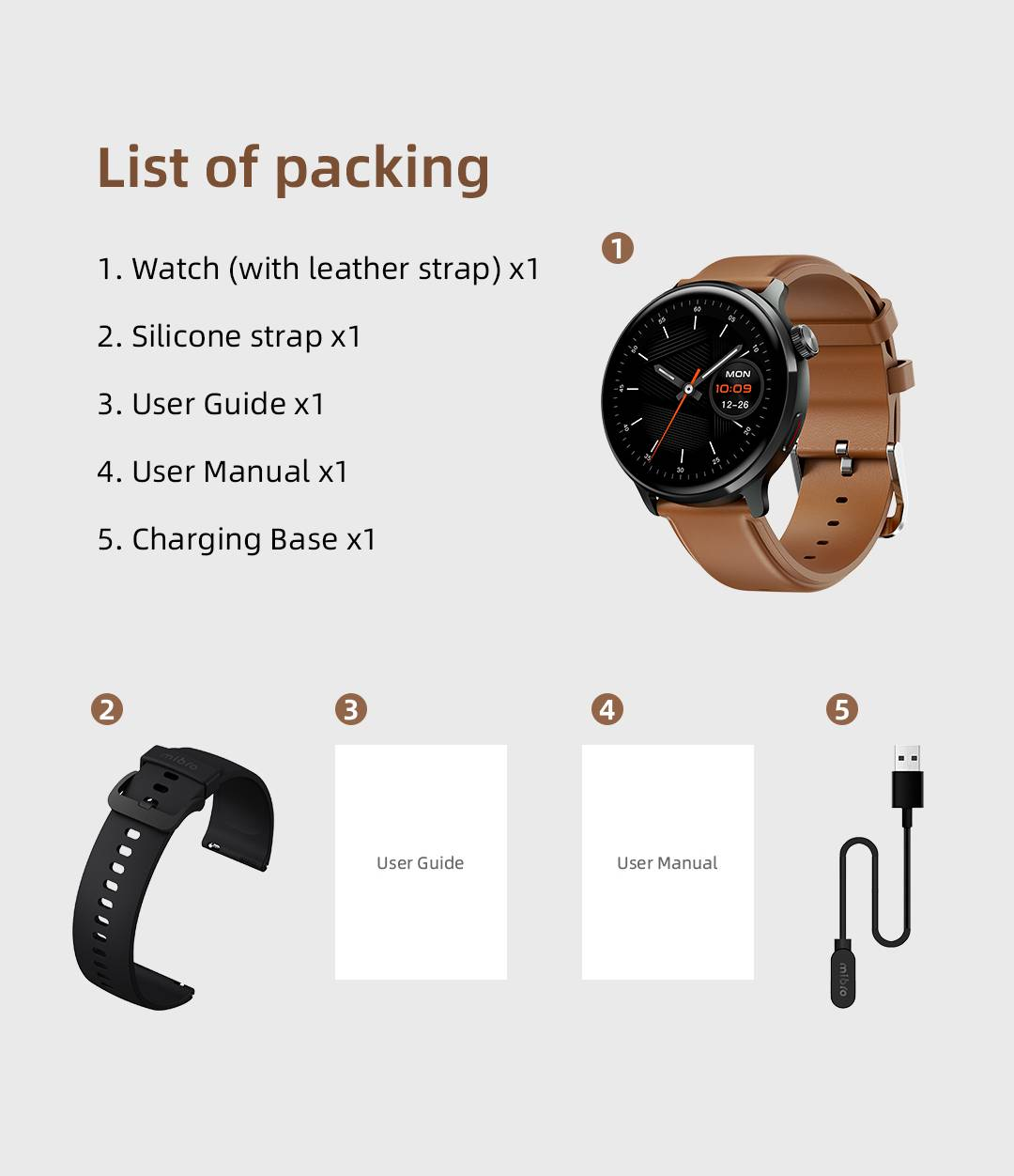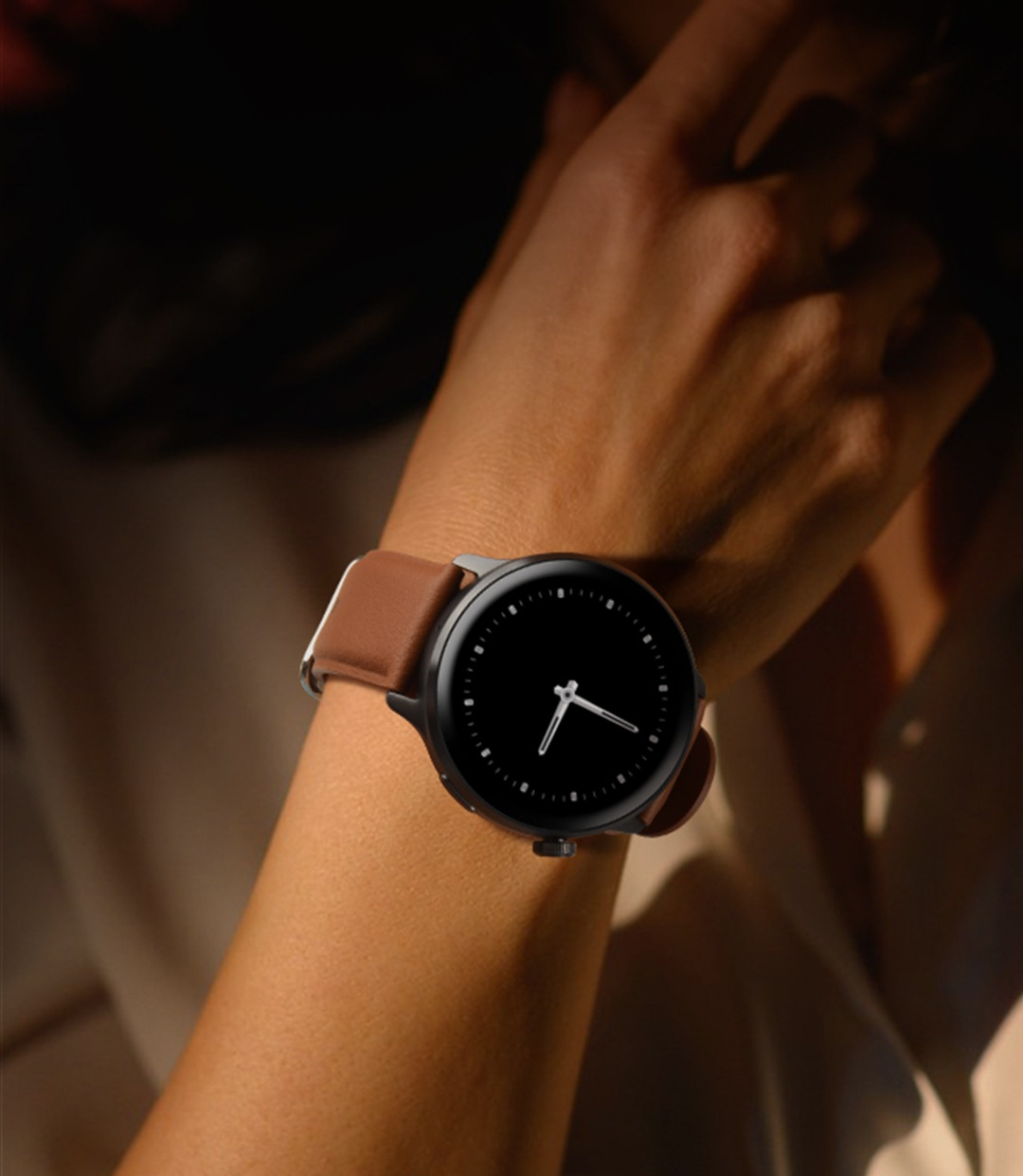 Free delivery within US & Canada
✅Exquisite Design
The Mibro Smartwatch Lite 2 is a technologically advanced and aesthetically pleasing one of the best smartwatch 2023. Metal body made with exquisite workmanship and a transparent micro-curved cover glass, a high level of attention to detail in terms of design and build quality.
The metal body of the smartwatch is durable with a premium feel, often preferred by users who want their wearable devices to withstand daily wear and tear. The use of multiple processes to create the body highlights the manufacturer's commitment to quality craftsmanship.
The transparent micro-curved cover glass showcases a curved display with a clear and sleek appearance. Curved displays provide a more immersive viewing experience and can be visually appealing. 
✅AMOELD HD Display
It's clear that the Mibro Lite 2 Smartwatch is designed to offer a top-notch visual experience with its AMOLED HD touch screen and impressive specifications. The AMOLED display's 391ppi and wider color space promise a vivid and detailed visual feast, bringing out higher image quality and enhancing the overall viewing experience.


The combination of a resolution of 320x360 and a pixel density of 391ppi indicates that the screen is likely to deliver sharp and detailed visuals. This level of detail should ensure that text, images, and icons appear clear and crisp, making it easier to read and interact with various elements on the screen.

The addition of a curved display adds another layer of immersion, making the user experience more engaging and dynamic. The wraparound effect created by the curved edges contributes to a sense of depth and enhances the overall aesthetic appeal.

The transparent micro-curved cover glass not only adds to the device's visual appeal but also serves a practical purpose by safeguarding the screen from scratches and impacts. The curved design's potential to improve touch interactions further adds to the overall usability of the smartwatch, making gestures like swiping and tapping feel smoother and more natural.

The overall combination of AMOLED technology, high resolution, wider color space, and the curved design makes the Mibro Lite 2 Smartwatch's display sound like a standout feature. This kind of display is likely to enhance your experience across a range of activities, from receiving notifications to tracking fitness and navigating menus.

✅Bluetooth Calls & Text Notifications
The Mibro Lite 2 Smartwatch is a versatile wearable device that offers seamless connectivity with both Android and iOS smartphones. With its Bluetooth compatibility, you can make and receive calls directly from your wrist, providing you with the convenience of hands-free communication wherever you are. Whether you're driving, working out, or simply on the move, the IS70 Smartwatch ensures that you stay connected without the need to reach for your phone.


In addition to calls, the Mibro Lite 2 Smartwatch keeps you updated with text notifications, allowing you to read messages and respond promptly without interrupting your activities. You can effortlessly manage your communication without the need to constantly check your phone, making it an efficient and time-saving feature.

When it comes to staying connected with your social media networks, the Mibro Lite 2 Smartwatch has you covered. It enables you to receive notifications from popular platforms like Facebook, Twitter, WhatsApp, LinkedIn, and Instagram. You can stay up to date with important updates, messages, and notifications from your social media accounts, ensuring that you never miss out on important information.

One Click Quick Reply Function: The quick reply feature on the Mibro Lite 2 Smartwatch sounds very convenient. Being able to send predefined SMS responses with just a click when you're unable to take a call is a practical way to manage communication without disrupting your workflow. This feature can help you politely decline calls and let the caller know that you're busy or unable to talk at the moment. It's a small but useful addition that enhances the overall usability of the smartwatch and makes it easier to stay connected while on the go.

Additionally, the Mibro Lite 2 Smartwatch features high-fidelity waterproof speakers, delivering clear and crisp audio during calls and music playback. Whether you're engaging in sports activities, enjoying outdoor adventures, or even swimming, the watch is designed to withstand tough conditions, ensuring that you can enjoy uninterrupted audio experiences wherever you go.

Overall, the Mibro Lite 2 Smartwatch is a must-have gadget for those who value seamless connectivity and staying informed while on the go. Its impressive features, including Bluetooth calling, text notifications, remote camera control, and social media updates, make it an essential companion for those who want to stay connected and productive throughout their day.  
✅Multiple Sports Modes
The inclusion of Always on Display (AOD) functionality in the Mibro Lite 2 Smartwatch is a significant feature that enhances both convenience and aesthetics. AOD allows the watch's screen to remain partially active even when not actively in use, displaying essential information like the time and possibly notifications, without the need to wake up the entire screen. This can be very convenient for quickly glancing at the time or checking for notifications without having to raise your wrist or interact with the device.


Furthermore, the availability of multiple forms of screen-off watch faces adds a touch of personalization to the smartwatch experience. This means that users can choose from various designs for the screen-off display, allowing them to select a style that suits their preferences and complements the overall look of the watch.

These features collectively contribute to the smartwatch's usability and visual appeal. AOD and customizable screen-off watch faces provide both practical benefits and the ability to tailor the device to your individual taste, making the Mibro Lite 2 Smartwatch a versatile and user-friendly accessory.

✅Multiple Sports Modes
The Mibro Lite 2 Smartwatch is a fitness enthusiast's dream with its extensive range of sports modes. With over 60 sports modes to choose from, this smartwatch ensures that no matter what your preferred activity is, there is a fitness training program that is suitable for you.


Whether you enjoy running, cycling, swimming, basketball, hiking, or even less common activities like badminton, the Mibro Lite 2 Smartwatch has got you covered. It allows you to select the specific sports mode that matches your activity, enabling accurate tracking and analysis of your workout data.

By accurately tracking your activity data, the Mibro Lite 2 Smartwatch enables you to set specific goals, monitor your progress, and make improvements to your overall fitness levels. Whether you want to increase your running distance, improve your cycling speed, or enhance your swimming endurance, this smartwatch provides the necessary insights and feedback to help you achieve your goals.
Moreover, the Mibro Lite 2 Smartwatch goes beyond just tracking your activity. It also provides additional features such as weather forecast, elevation, and geomagnetic support. These features prove to be invaluable during your workouts, as they provide real-time information about the external factors that may impact your performance. With this knowledge, you can adjust your activity accordingly and make the most out of your training sessions.

The Mibro Lite 2 Smartwatch also offers compatibility with various fitness apps, allowing you to seamlessly integrate your workout data and monitor your trajectory. By pairing the smartwatch with a compatible app, you can view your exercise data in a comprehensive and organized manner, gaining deeper insights into your performance and progress.

Overall, the Mibro Lite 2 Smartwatch's extensive range of sports modes and fitness tracking capabilities make it an excellent choice for individuals who are passionate about staying active and achieving their fitness goals. Whether you are a seasoned athlete or a beginner looking to kickstart your fitness journey, this smartwatch provides the tools and features necessary to track, analyze, and improve your physical performance.
✅2ATM Waterproof
The 2ATM waterproof rating of the Mibro Lite 2 Smartwatch indicates that it is designed to withstand water splashes and brief immersion in water, such as rain or accidental splashes. While it might be suitable for everyday use and some light water exposure, it's important to note that a 2ATM rating doesn't make the watch suitable for activities like swimming or diving.


In summary, the 2ATM waterproof rating of the Mibro Lite 2 Smartwatch makes it suitable for everyday situations where it might encounter light water exposure, but caution should be exercised to avoid subjecting it to more extreme water conditions.


✅Smart Health Assistant
The Mibro Lite 2 Smartwatch Smart Watch is more than just a communication device; it is also a powerful health monitoring companion. Equipped with a range of health apps, this smartwatch helps you keep track of your physical well-being and empowers you to make informed decisions about your health.

The Heart Rate Monitor feature of the Mibro Lite 2 Smartwatch Smart Watch allows you to check your heart rate at any time and in any situation. Whether you're working out, resting, or going about your daily activities, this feature provides you with real-time data about your heart rate, enabling you to monitor your cardiovascular health and make adjustments as needed.

Monitoring blood pressure is crucial for maintaining overall health. With the Blood Pressure Monitor feature, the Mibro Lite 2 Smartwatch Smart Watch enables you to track your blood pressure levels on the go. By regularly checking your blood pressure, you can identify any abnormal readings and take appropriate measures to manage your blood pressure effectively.


The Blood Oxygen Monitor feature is another important health tool included in the Mibro Lite 2 Smartwatch Smart Watch. By measuring the oxygen levels in your blood, this feature provides insights into your respiratory health. It can alert you to potential issues and help you take proactive steps to improve your well-being.

Tracking your sleep patterns is essential for maintaining good sleep hygiene. The Sleep Monitor feature of the Mibro Lite 2 Smartwatch Smart Watch allows you to monitor your sleep quality, duration, and patterns. By gaining a better understanding of your sleep habits, you can make necessary adjustments to improve your overall sleep health and feel more refreshed and rejuvenated.

The Steps Counting feature of the Mibro Lite 2 Smartwatch Smart Watch encourages you to stay active and maintain an active lifestyle. By counting your steps throughout the day, this feature helps you set and achieve fitness goals. Whether you're aiming for a certain number of steps per day or simply want to stay physically active, this feature serves as a constant reminder and motivator.

Overall, the health monitoring features of the Mibro Lite 2 Smartwatch Smart Watch make it a valuable companion for individuals who prioritize their physical well-being. From heart rate monitoring to blood pressure tracking, blood oxygen level measurement, sleep monitoring, and step counting, this smartwatch provides you with the tools and insights to lead a healthier lifestyle and make informed decisions about your health.
✅Long Battery Life
The Mibro Lite 2 Smartwatch is designed to deliver not only advanced features but also an impressive battery life that keeps you connected and productive for extended periods. With its 450 mAh Battery Capacity, you can enjoy the use of the watch for up to 12 days for daily mode, 60+ days for basic mode without the need for frequent recharging.


The long battery life of the Mibro Lite 2 Smartwatch ensures that you stay connected and in control, no matter where your day takes you. Whether you're traveling, working, or engaging in various activities, the reliable battery life allows you to focus on your tasks without the constant worry of running out of power.

✅Watch Faces
The Mibro Lite 2 Smartwatch not only offers a wide selection of inbuilt watch faces but also provides an extensive collection of dynamic and fun options to personalize your watch. With its array of choices, you can find a watch face that perfectly matches your style and adds a touch of personality to your wrist.

But the customization options don't stop there. The Mibro Lite 2 Smartwatch goes even further by allowing you to create your own unique watch face using photos from your phone. Whether you want to showcase your adorable pet, cherish moments with your family, or reminisce about your favorite vacation spot, you can easily customize your watch face to reflect your personal preferences and memories.


The Mibro Lite 2 Smartwatch's advanced customization features empower you to truly make your watch your own. Gone are the days of settling for a boring watch face when you have the freedom to choose from hundreds of options and even design your own. Experience the power of the Mibro Lite 2 Smartwatch's watch face customization features today and elevate your watch-wearing experience to new heights.

Embrace the opportunity to express your individuality and create a watch face that is as unique as you are. Let the Mibro Lite 2 Smartwatch be the canvas for your personal style and memories, turning a functional timepiece into a statement piece that reflects your taste and identity. Start exploring the limitless possibilities of watch face customization with the Mibro Lite 2 Smartwatch and unlock a world of personalization.
| | |
| --- | --- |
| Model | Mibro Lite 2 Smart Watch |
| | |
| | |
| Function | THERMOMETER, Calendar, Alarm Clock, Week, Sleep Tracker, Speed Measurement, Fitness Tracker, Call Reminder, Answer Call, Dial Call, Heart Rate Tracker, Interactive Music, 24 hour instruction, Blood oxygen monitor |
| Operation System | ANDROID, IOS |
| Band Material | Silica Gel |
| Case Material | ALLOY |
| Display | 1.3''Amoled HD touch screen |
| Band size | Width 22mm, expanded length 248mm |
| Weight | 54.2g |
| | 12 days for daily mode, 60+ days for basic mode |