Regular price
$250.00 USD
Regular price
$340.00 USD
Sale price
$250.00 USD
Unit price
per
Sale
Sold out
Share
View full details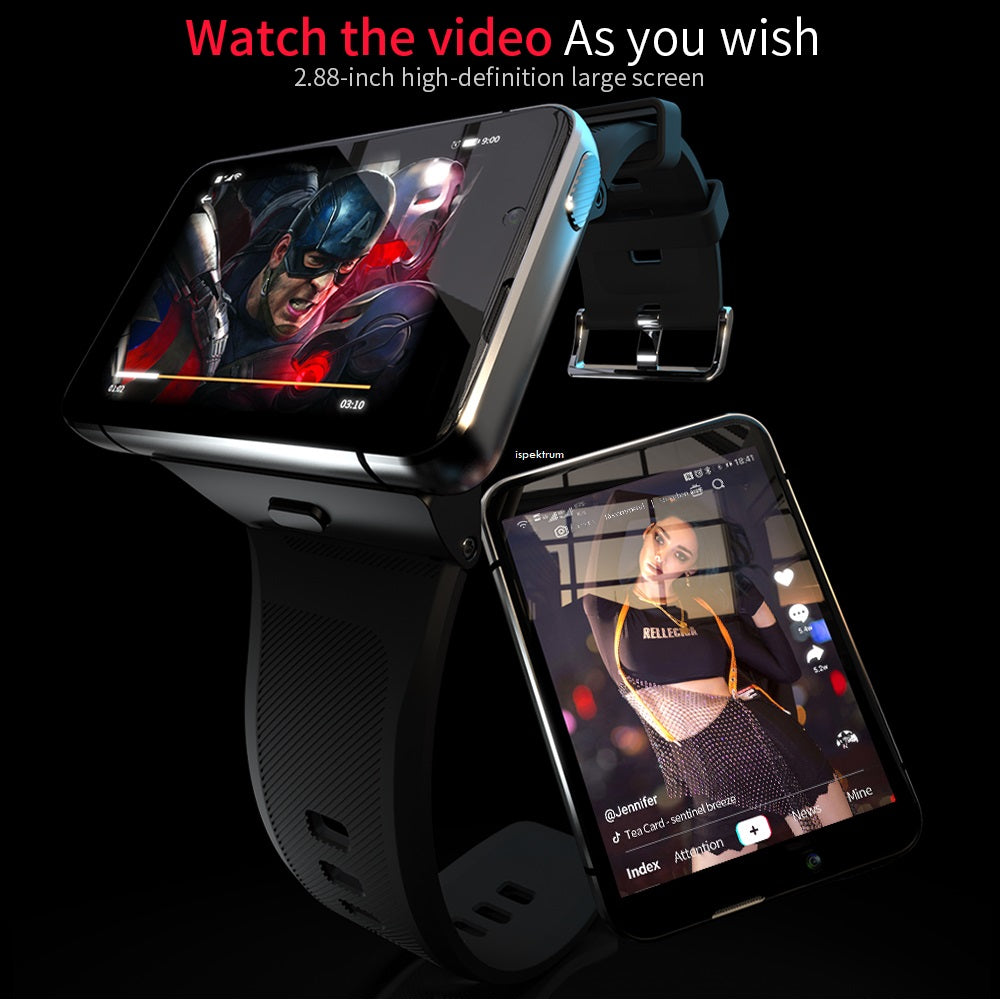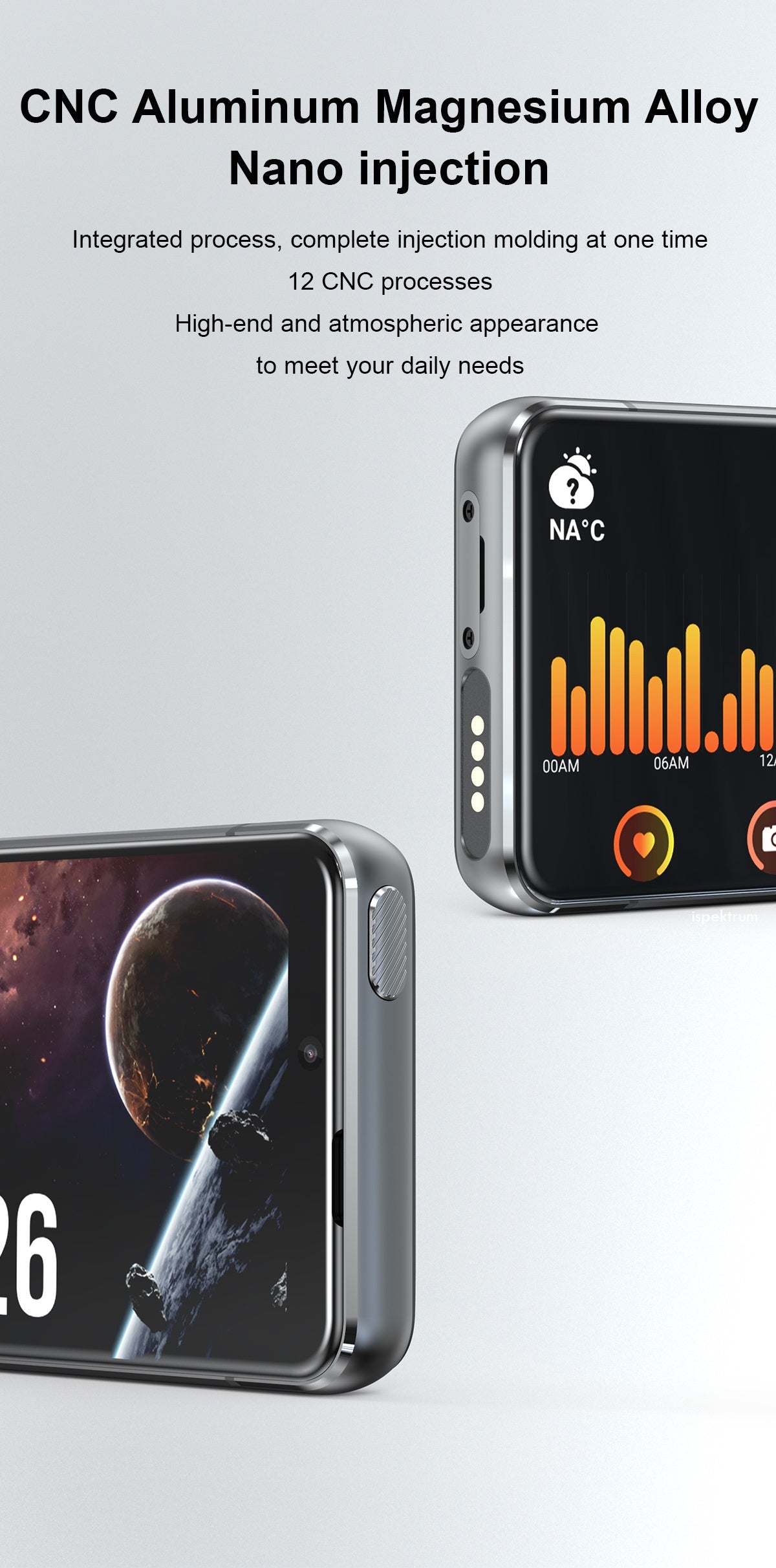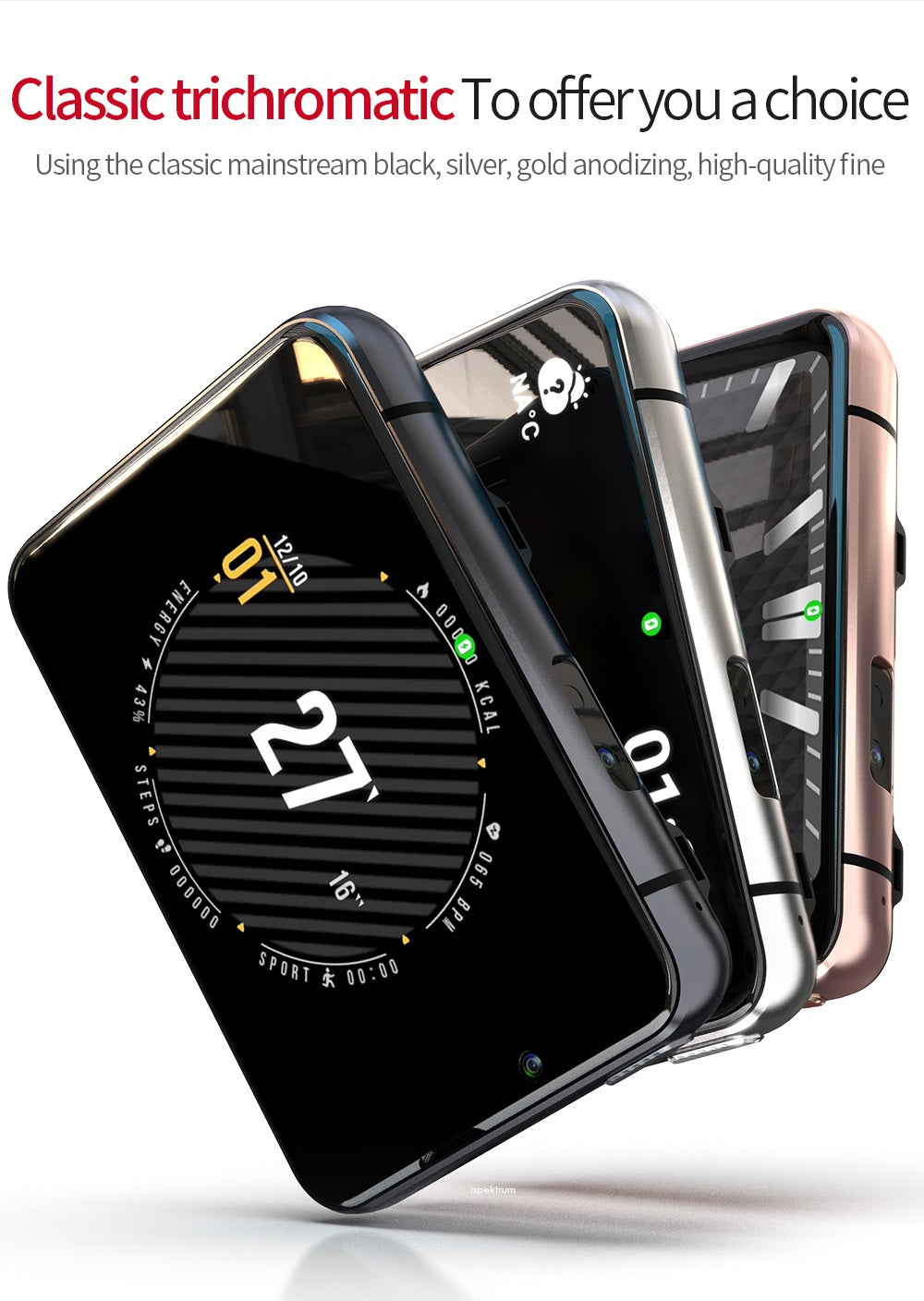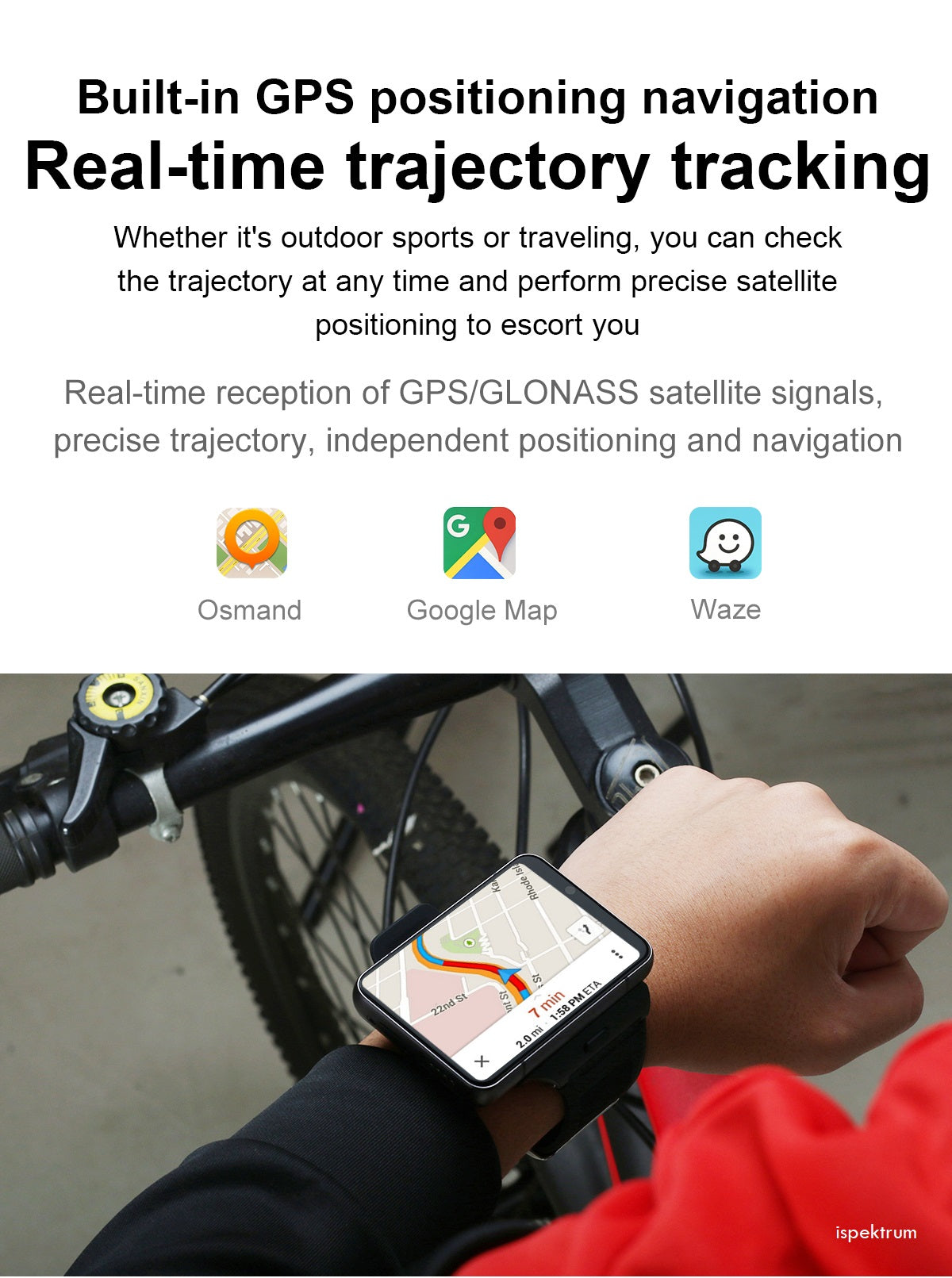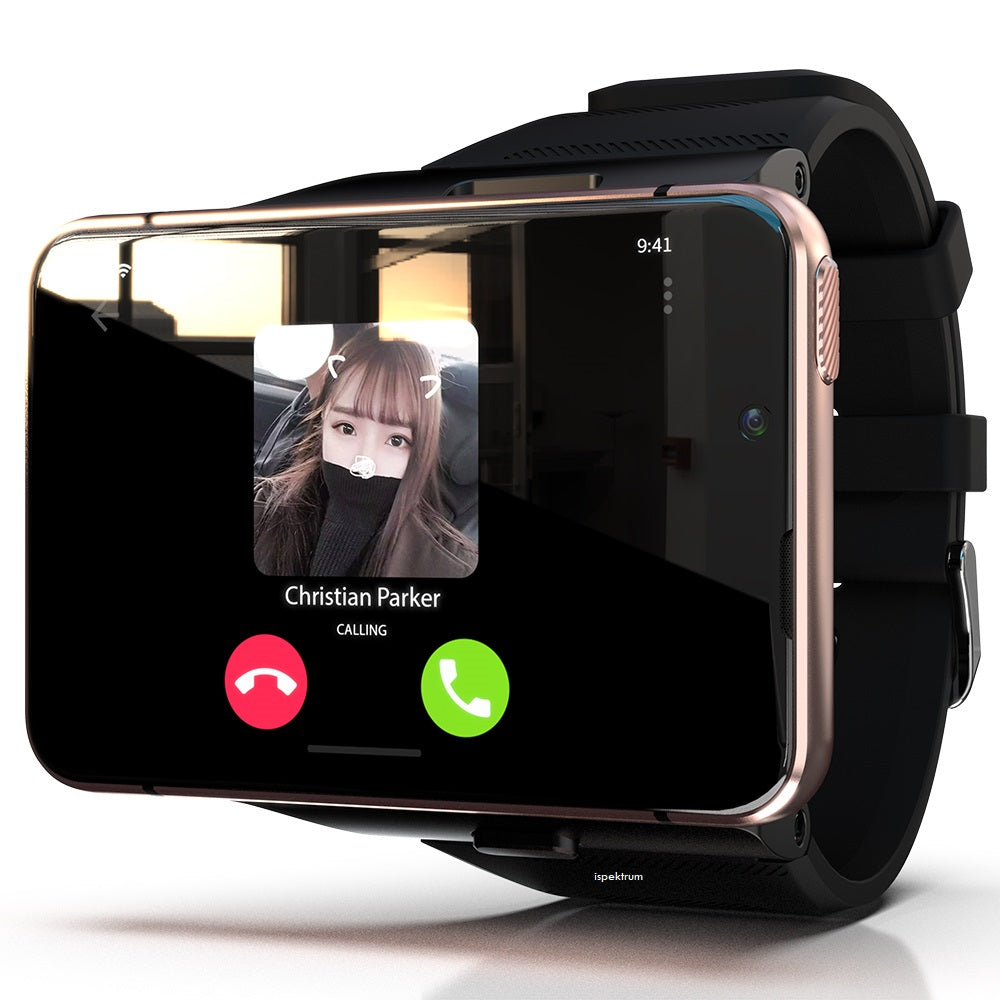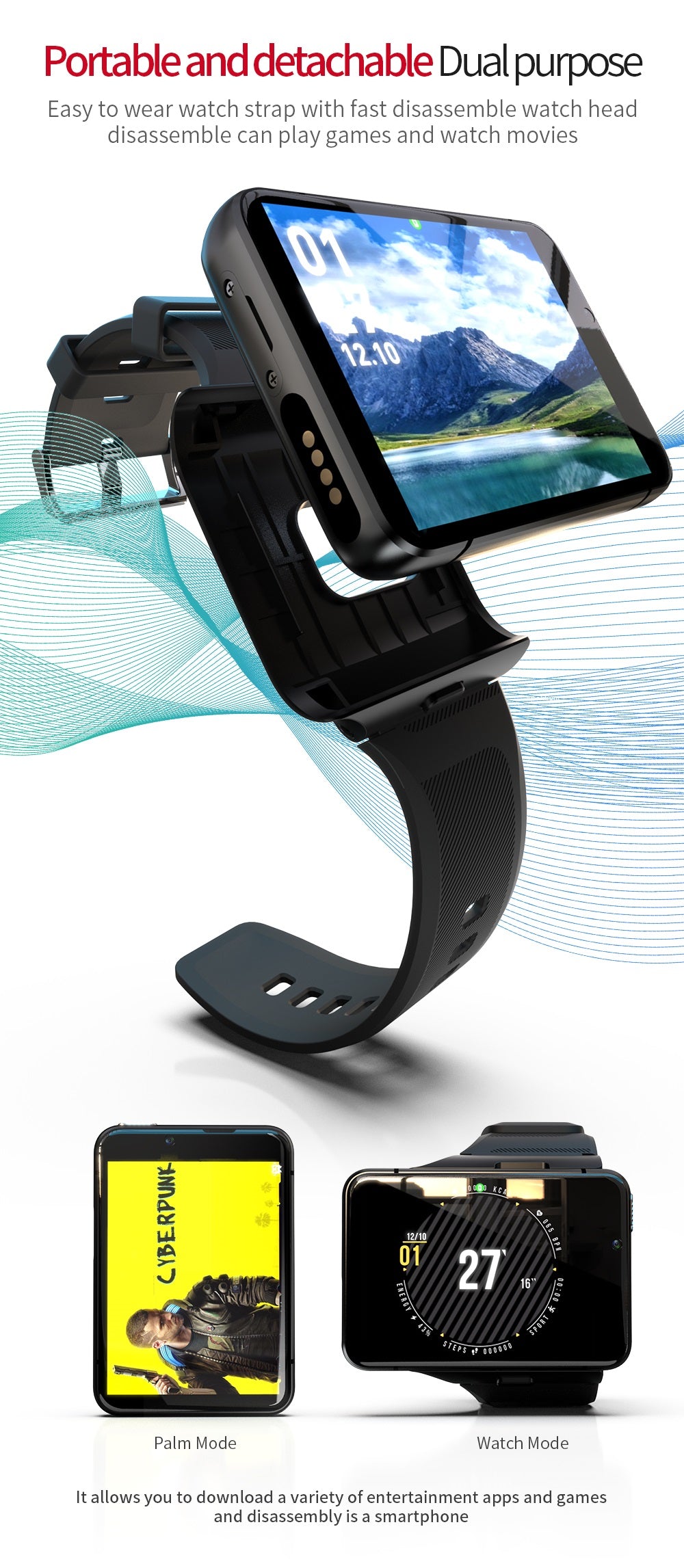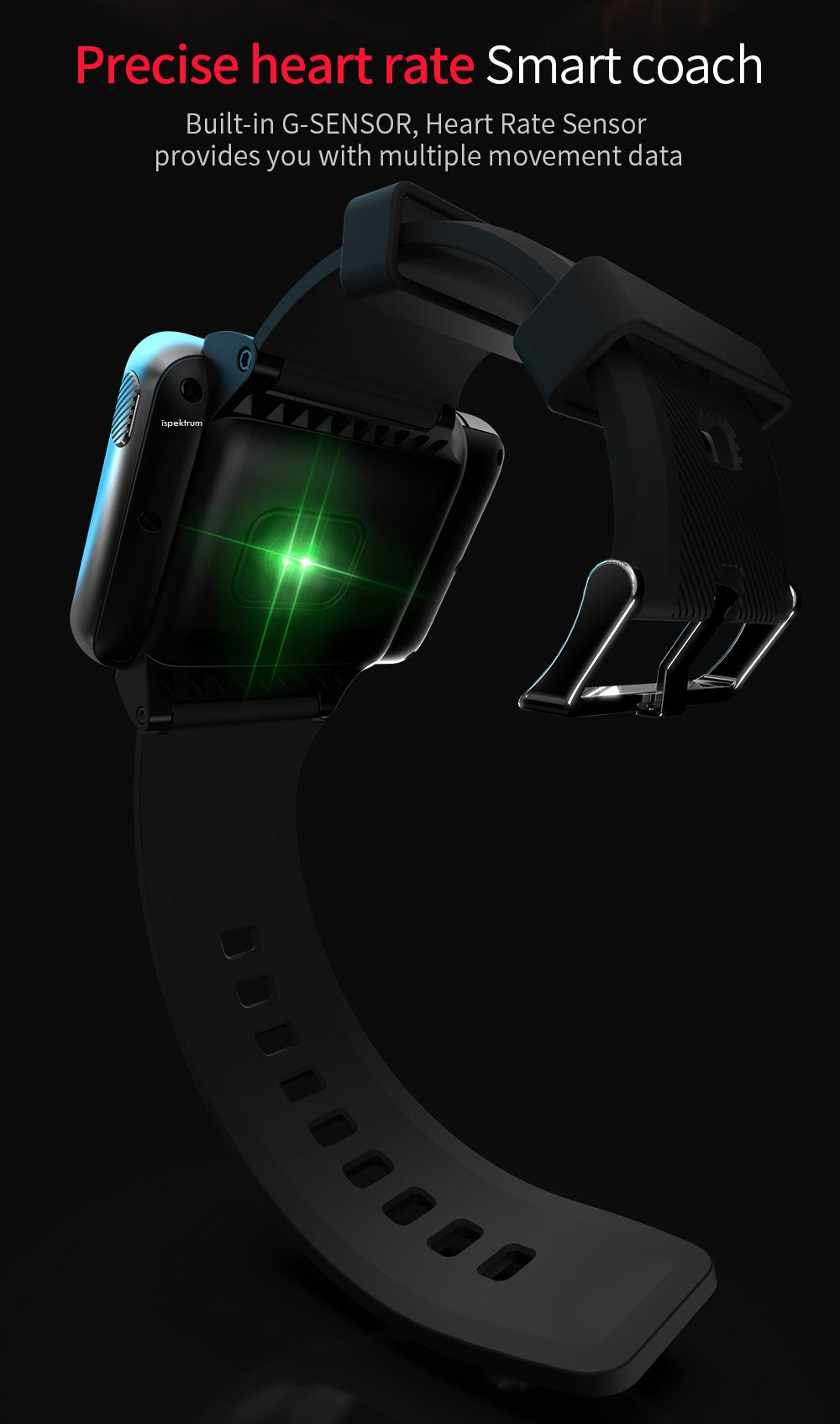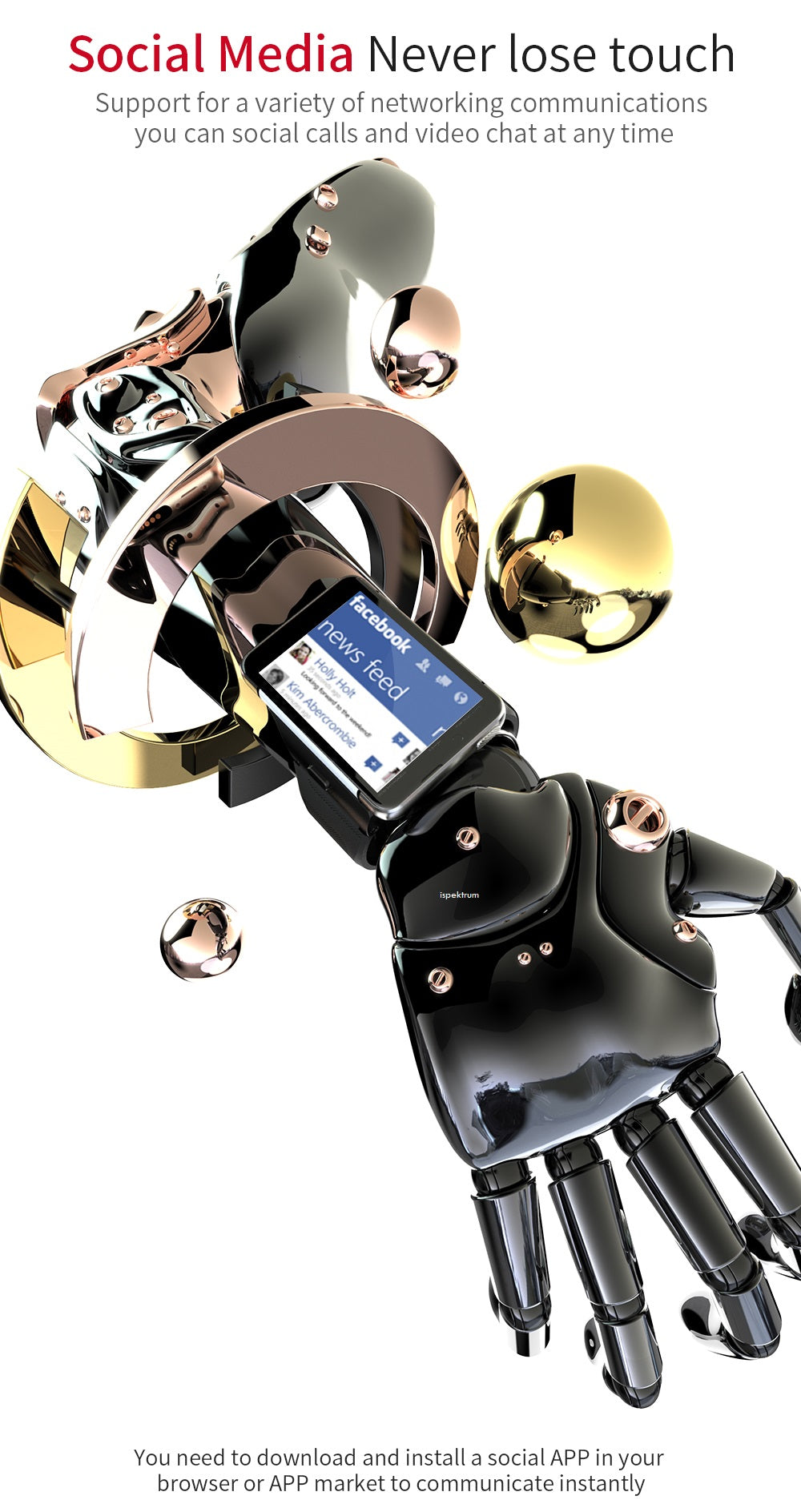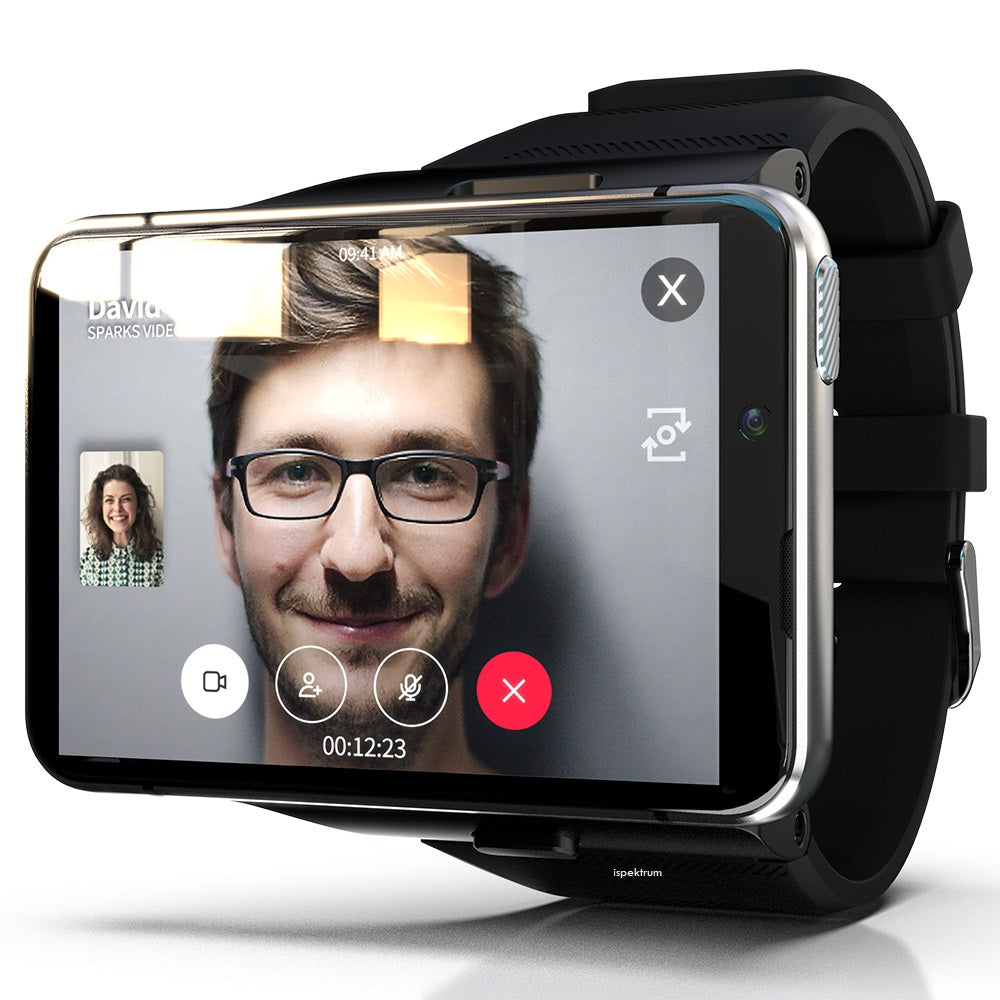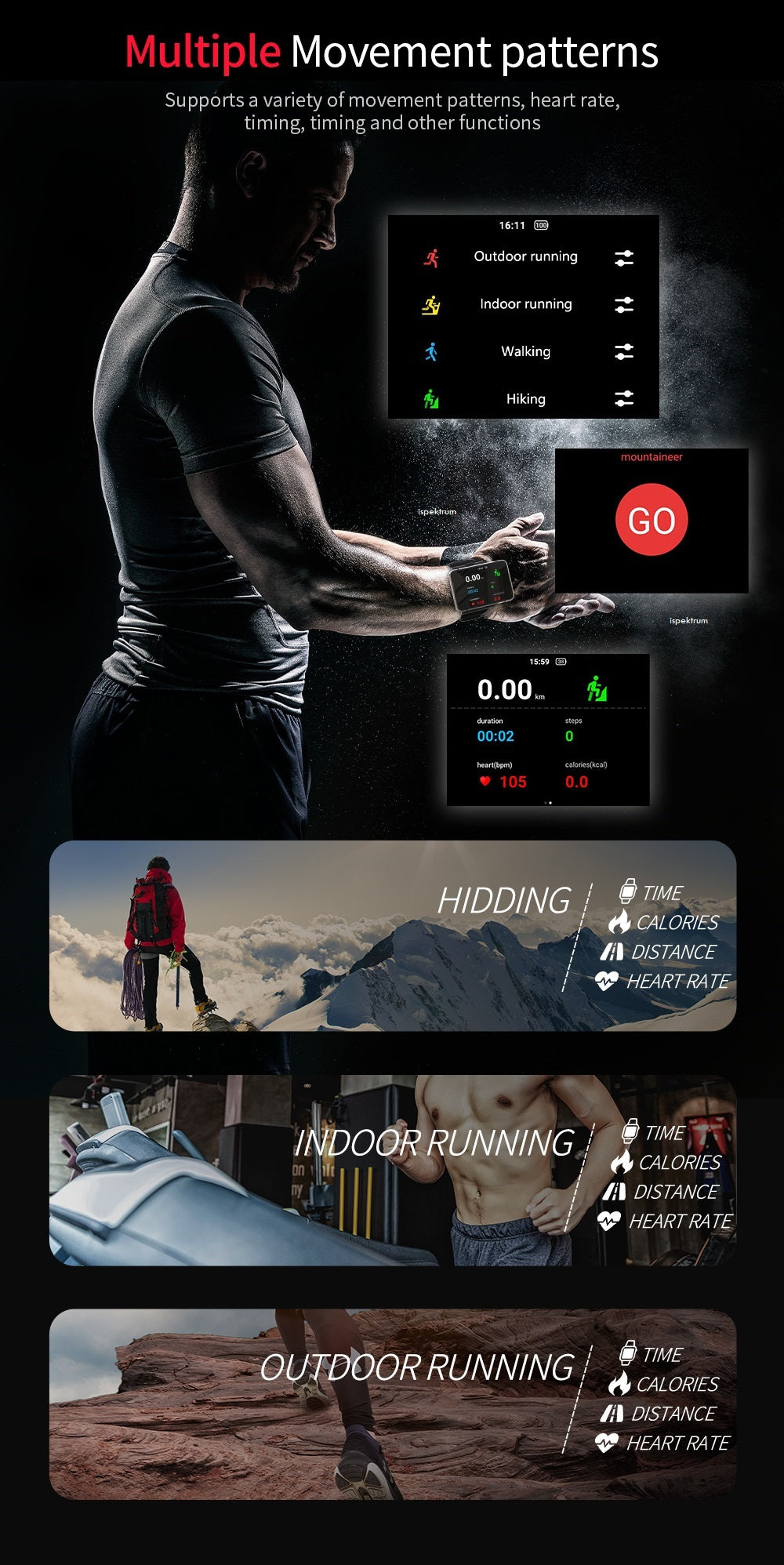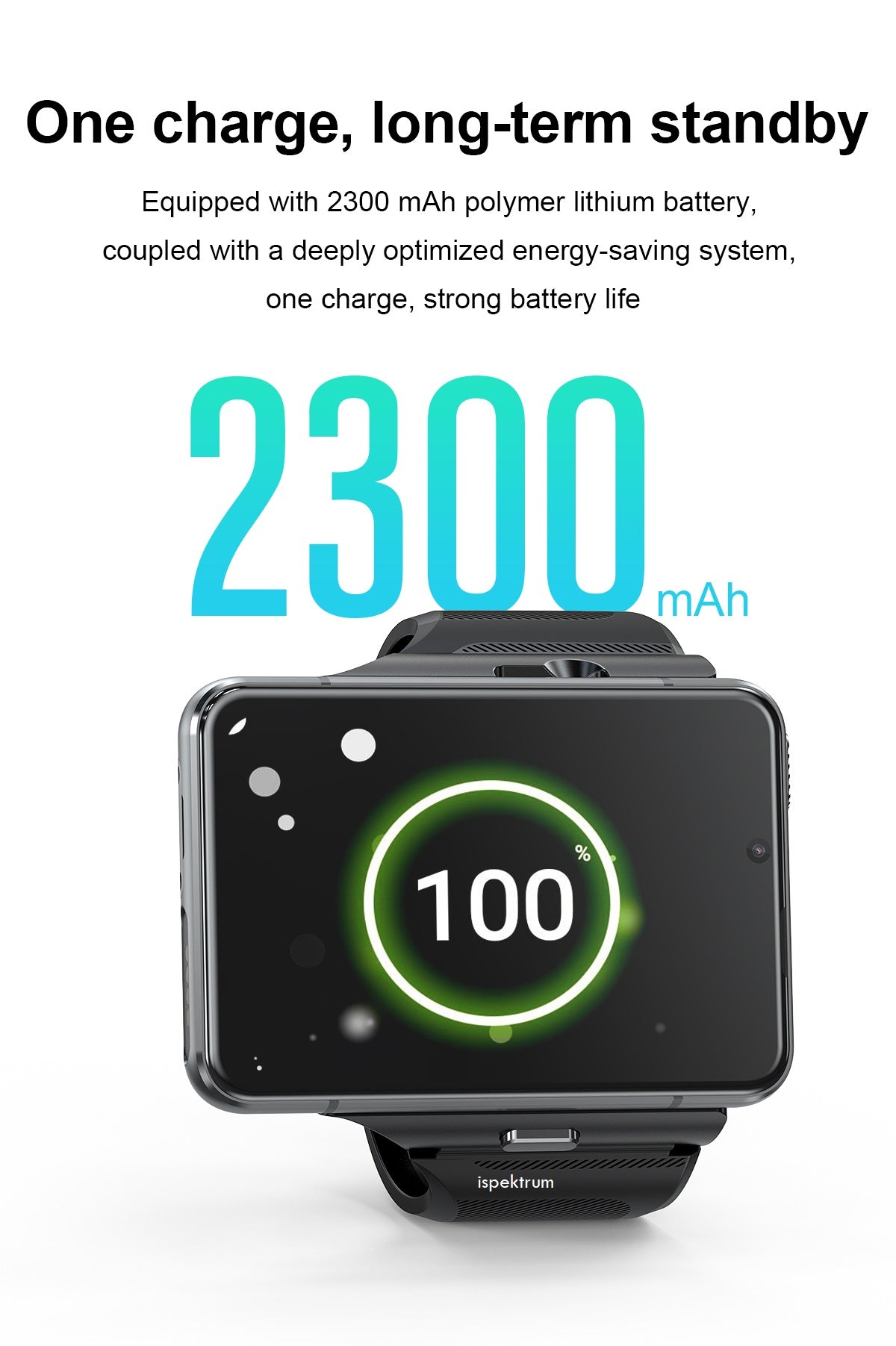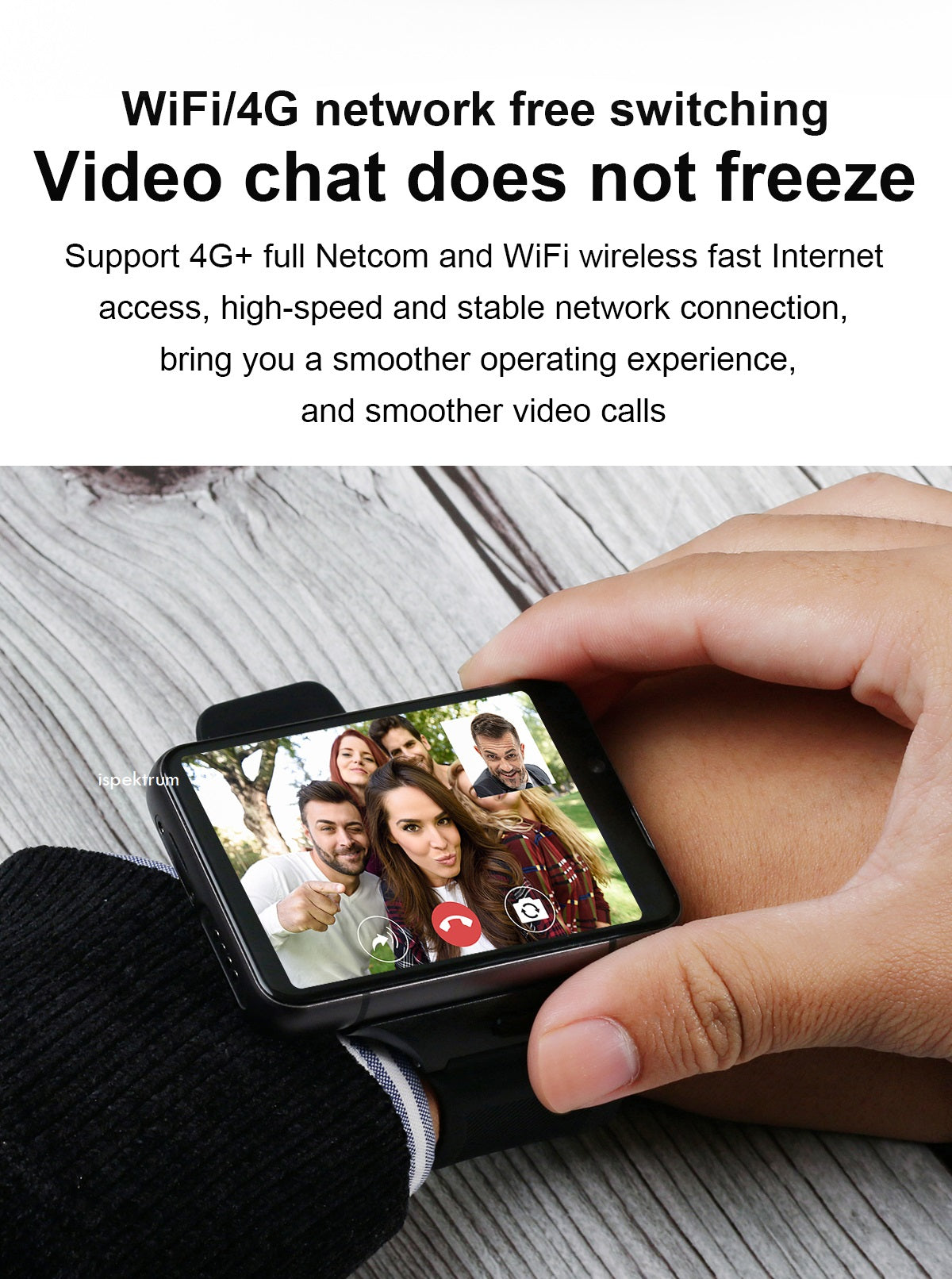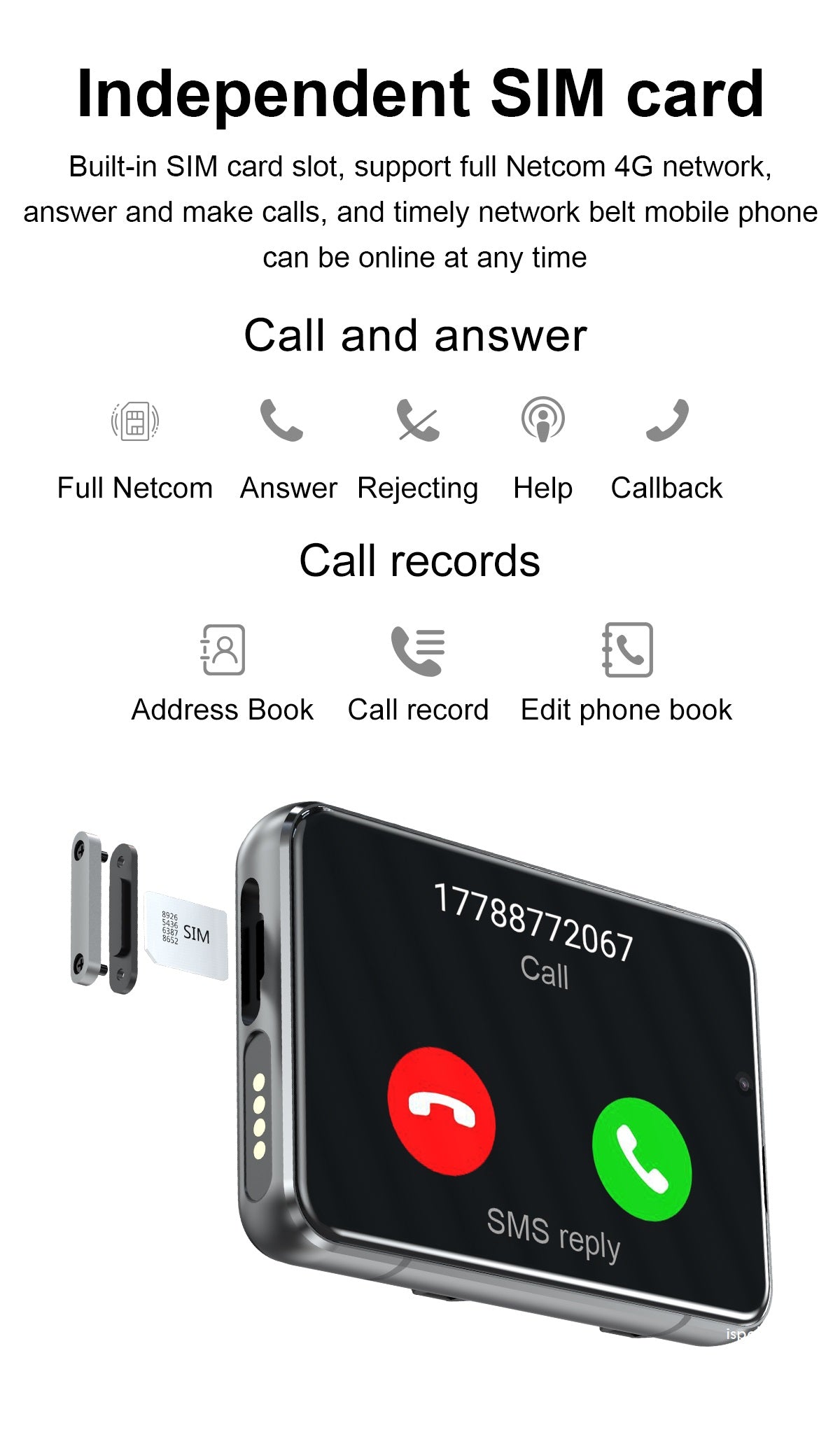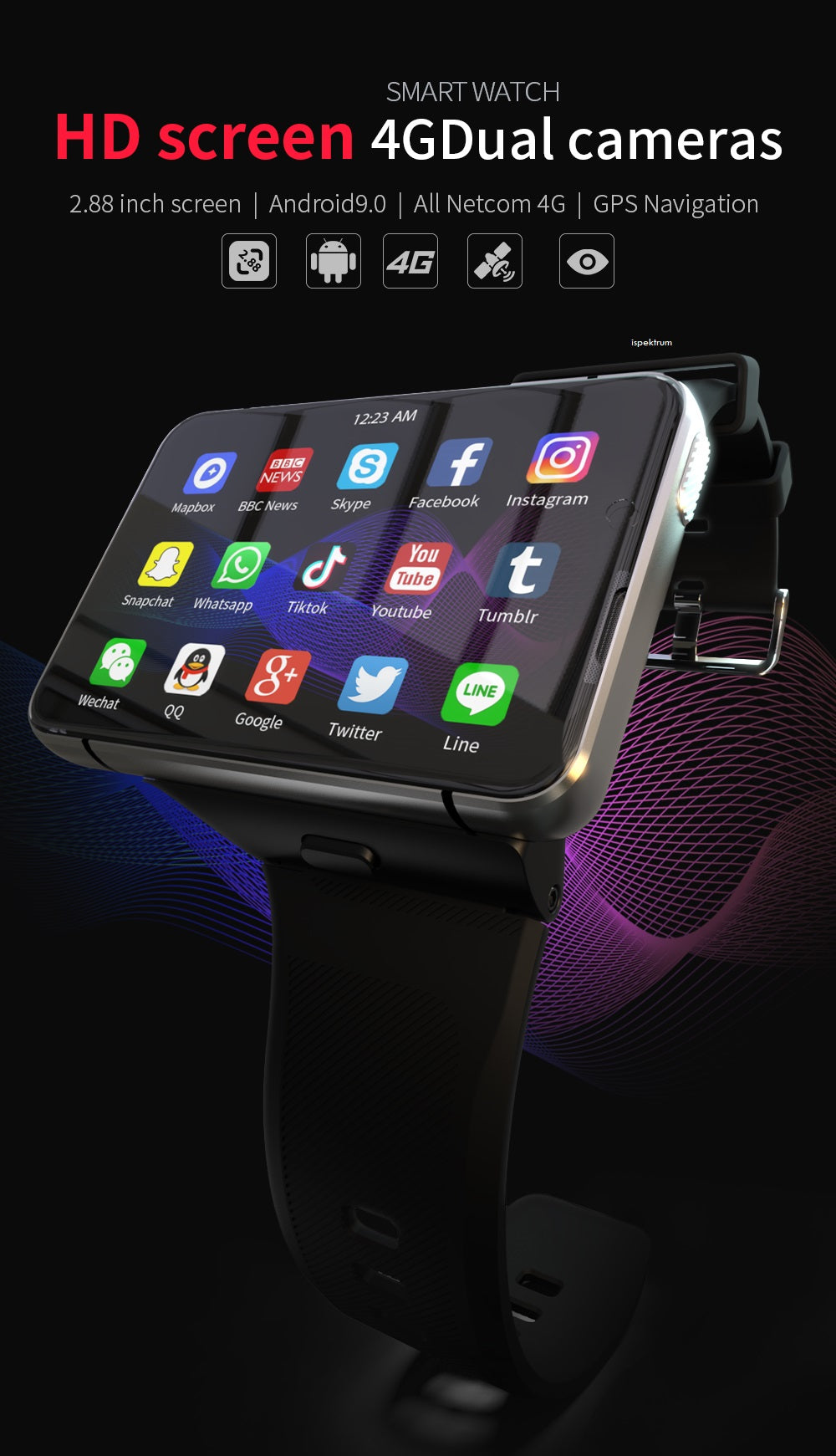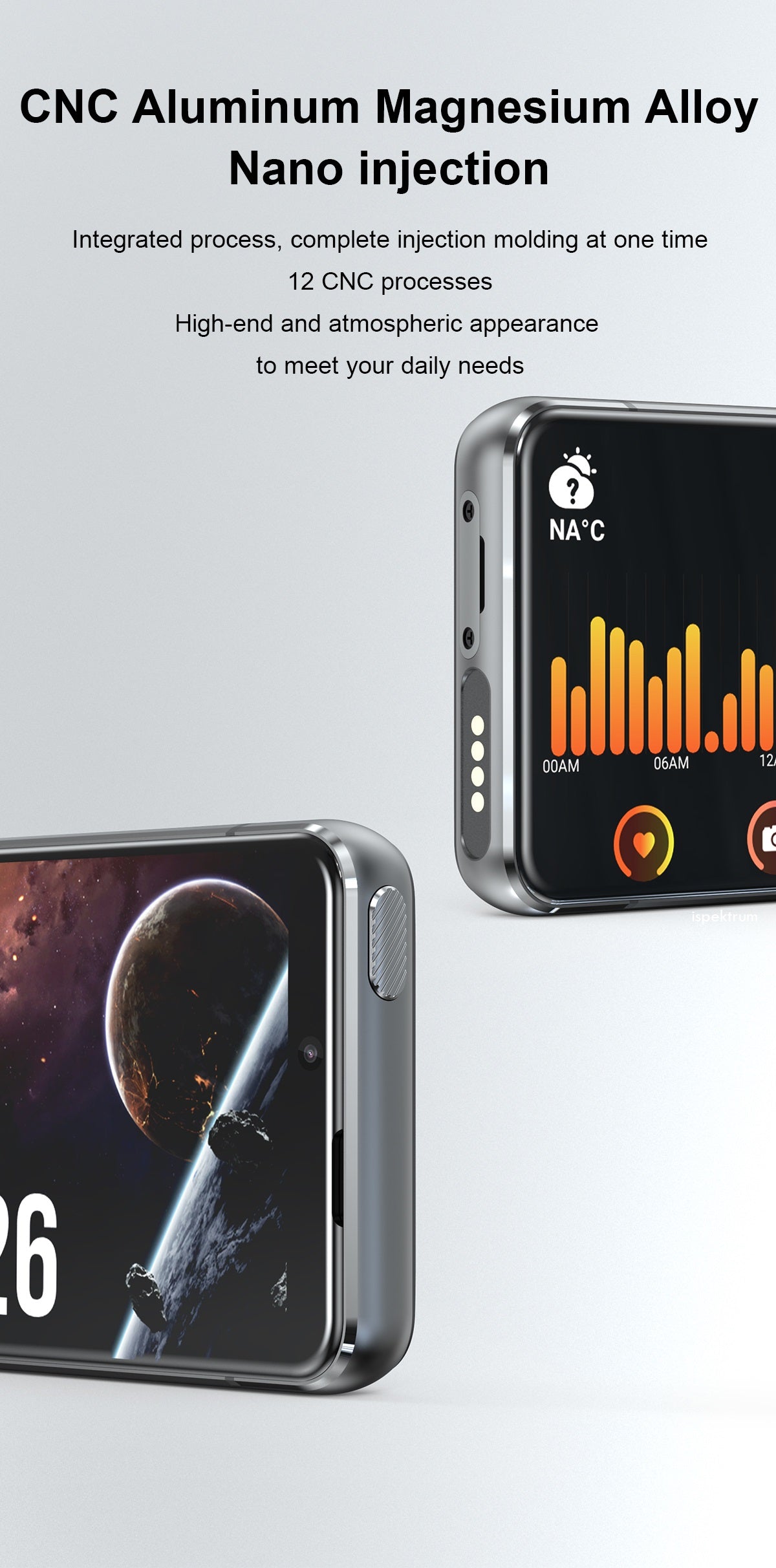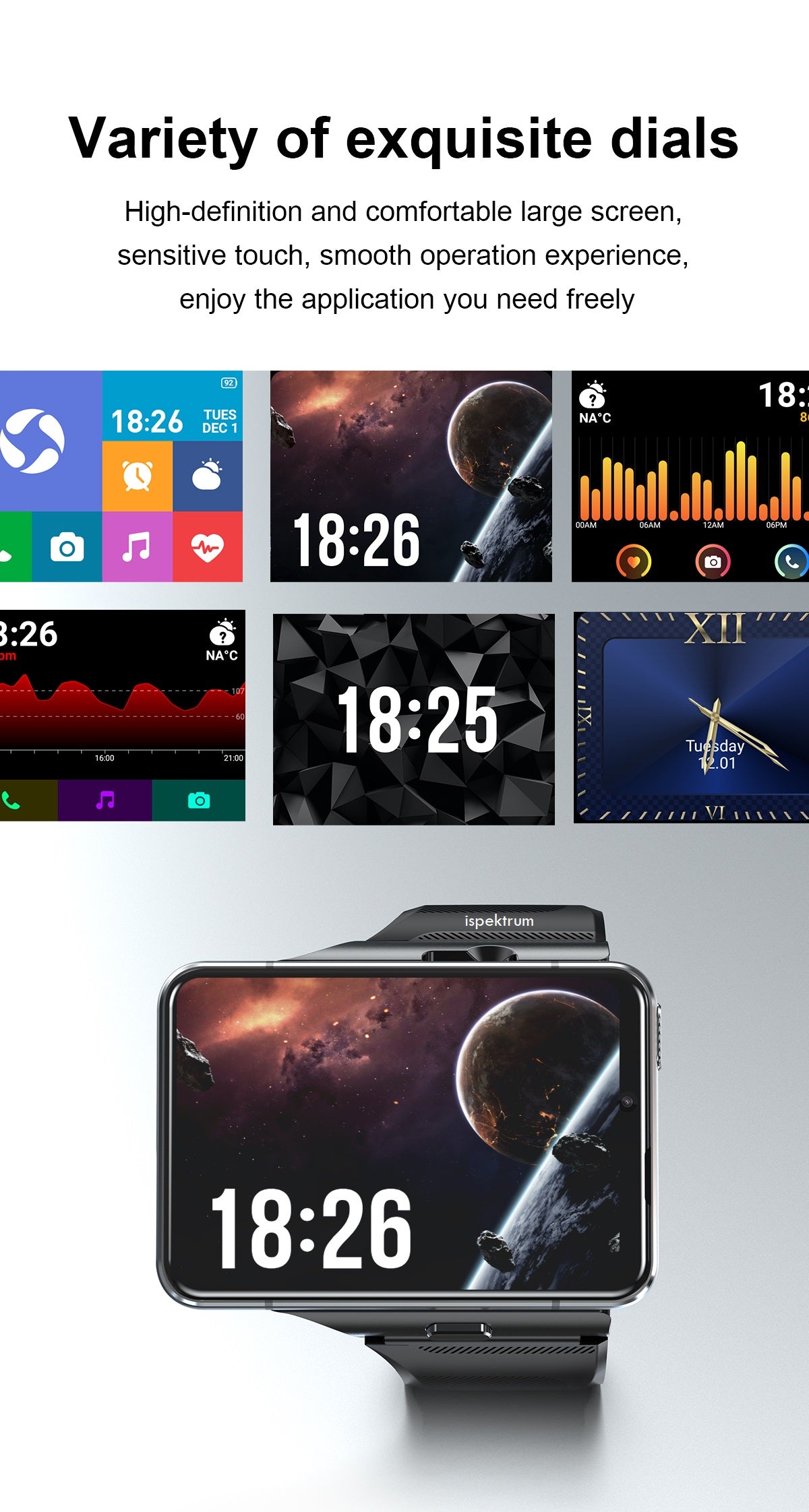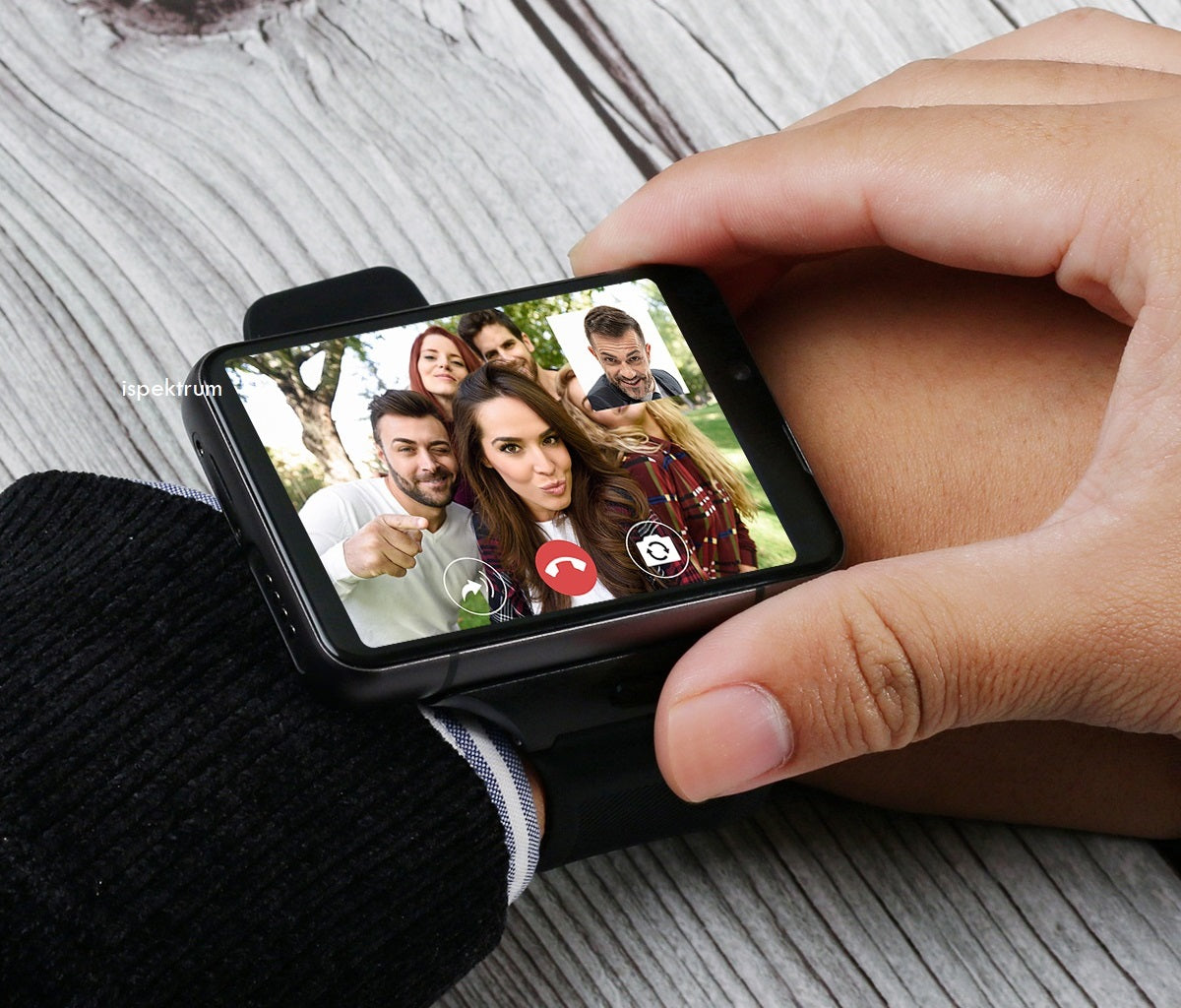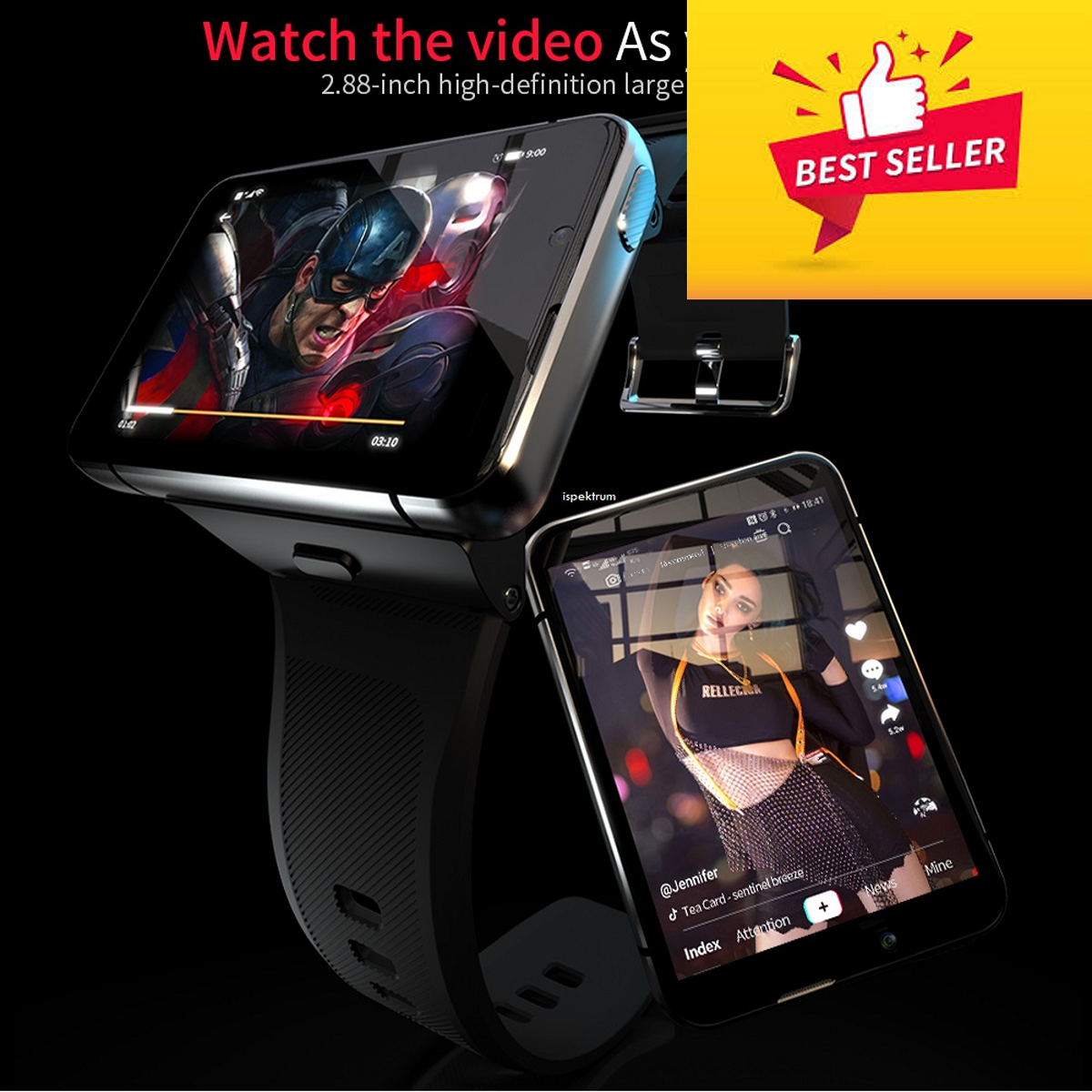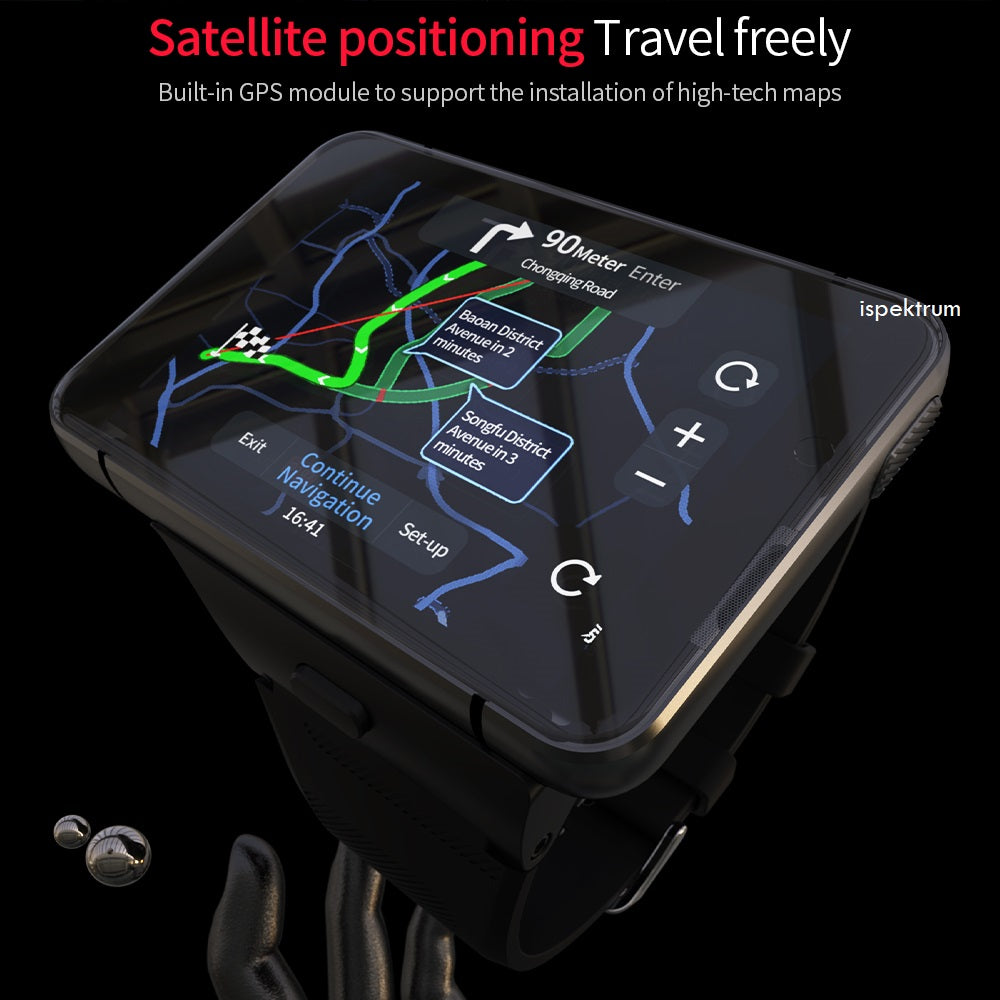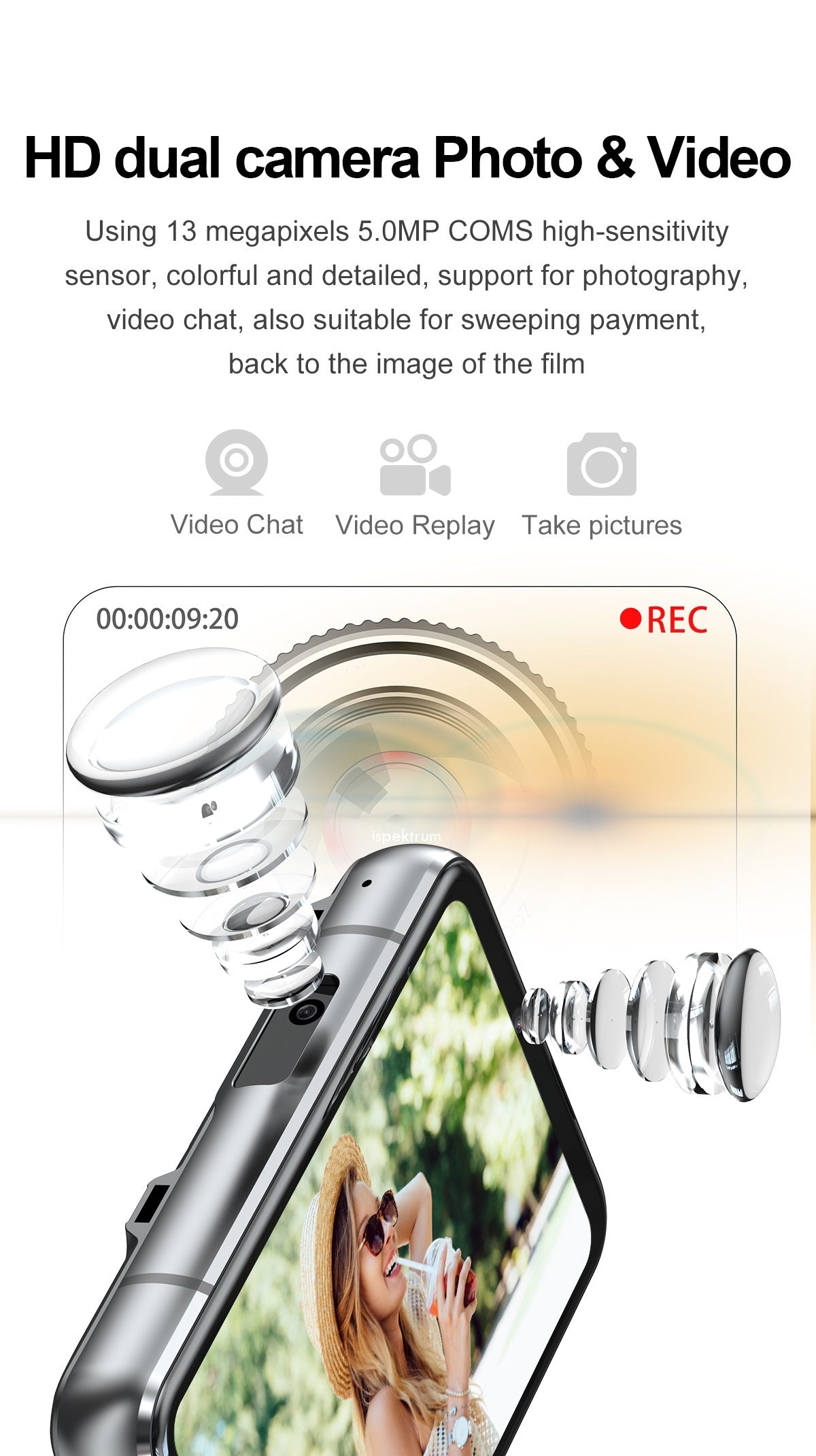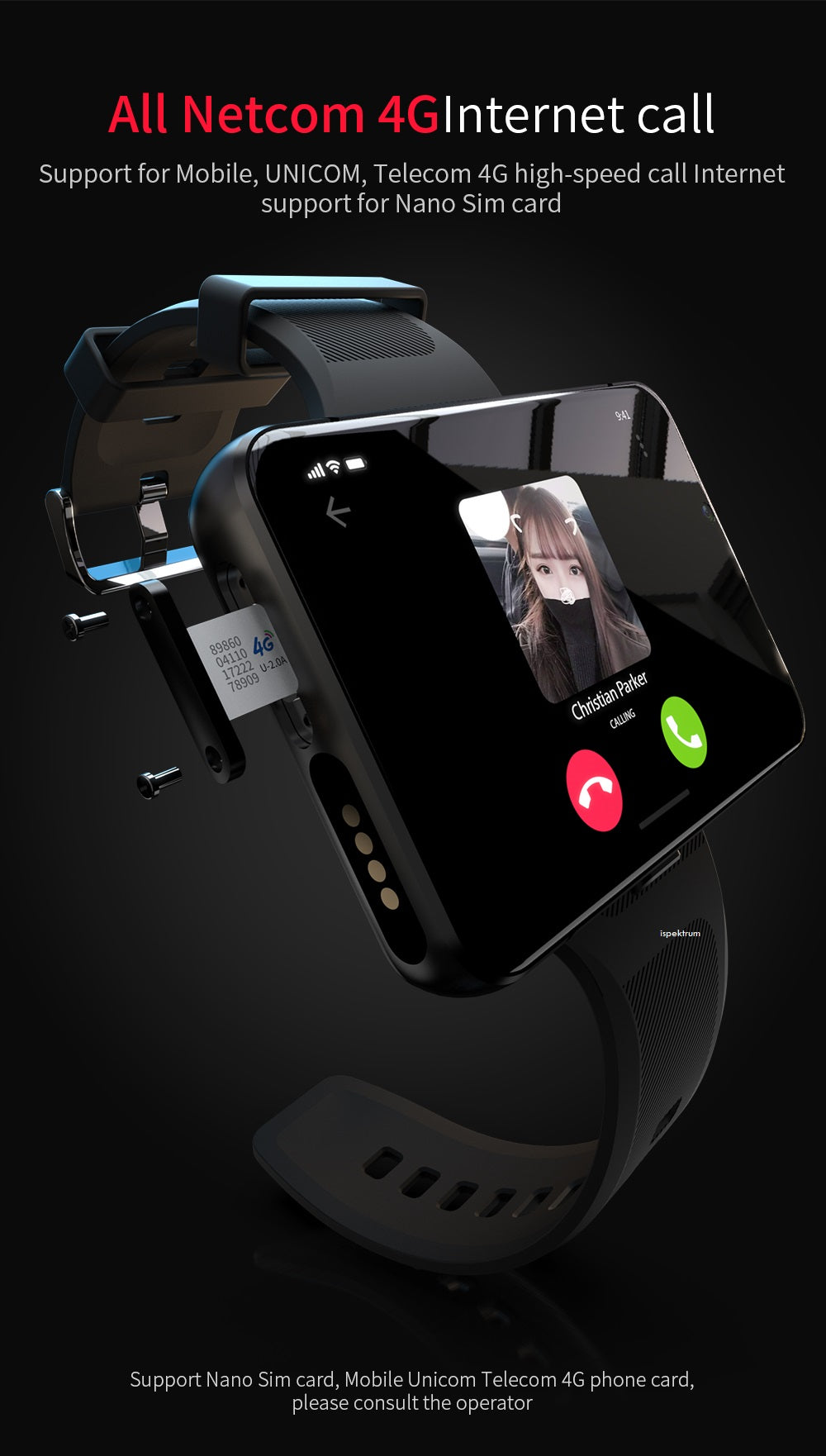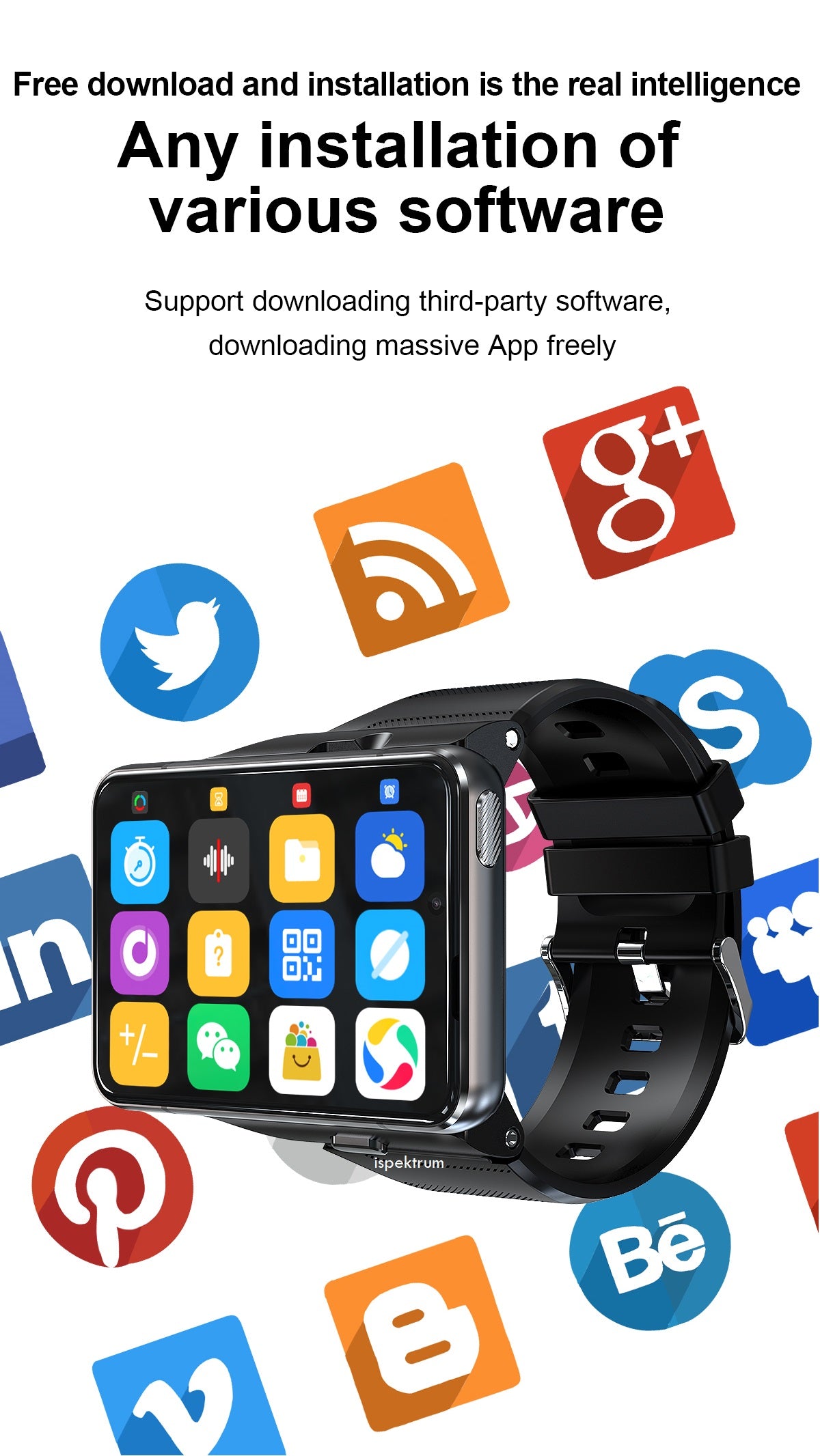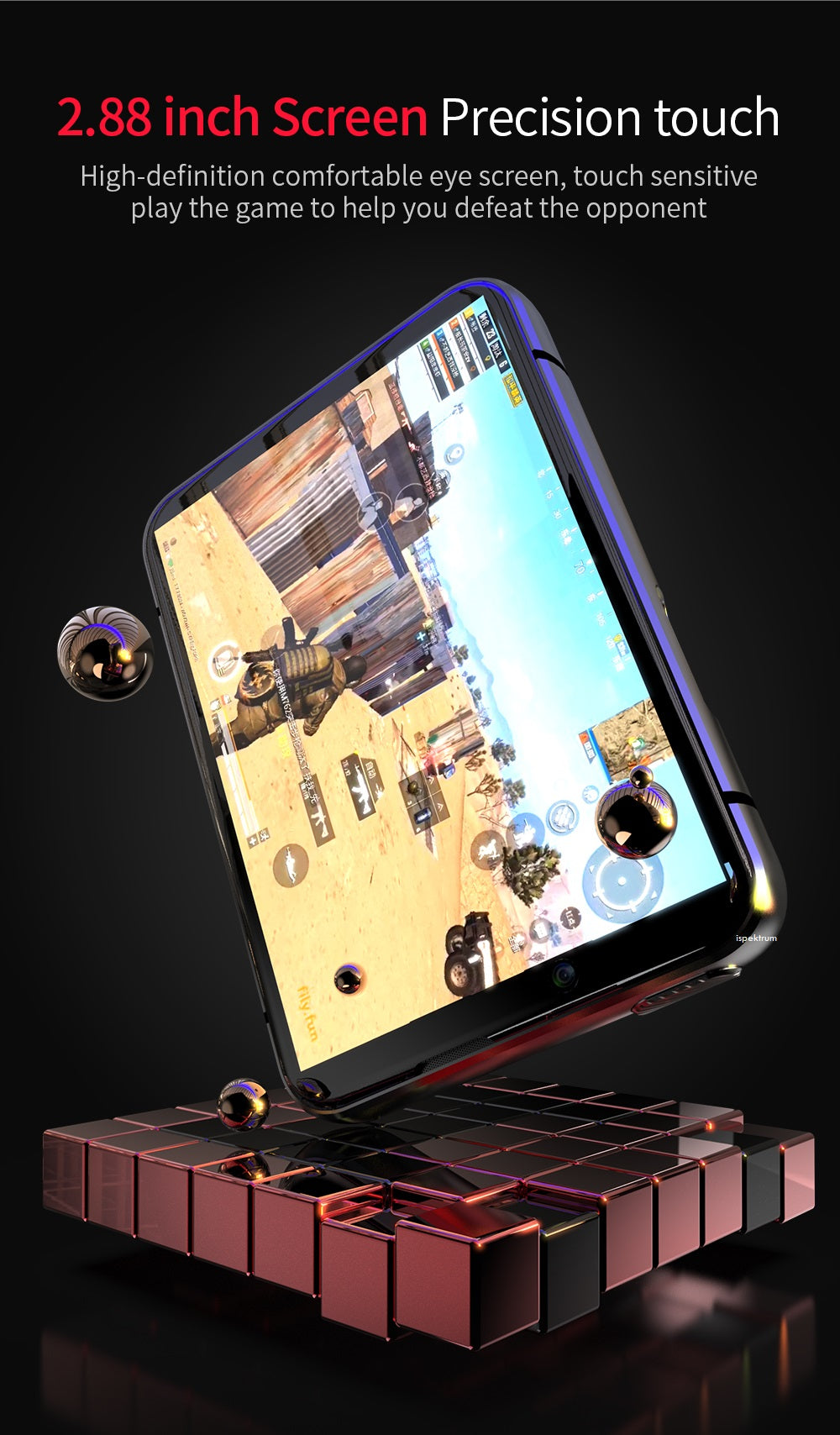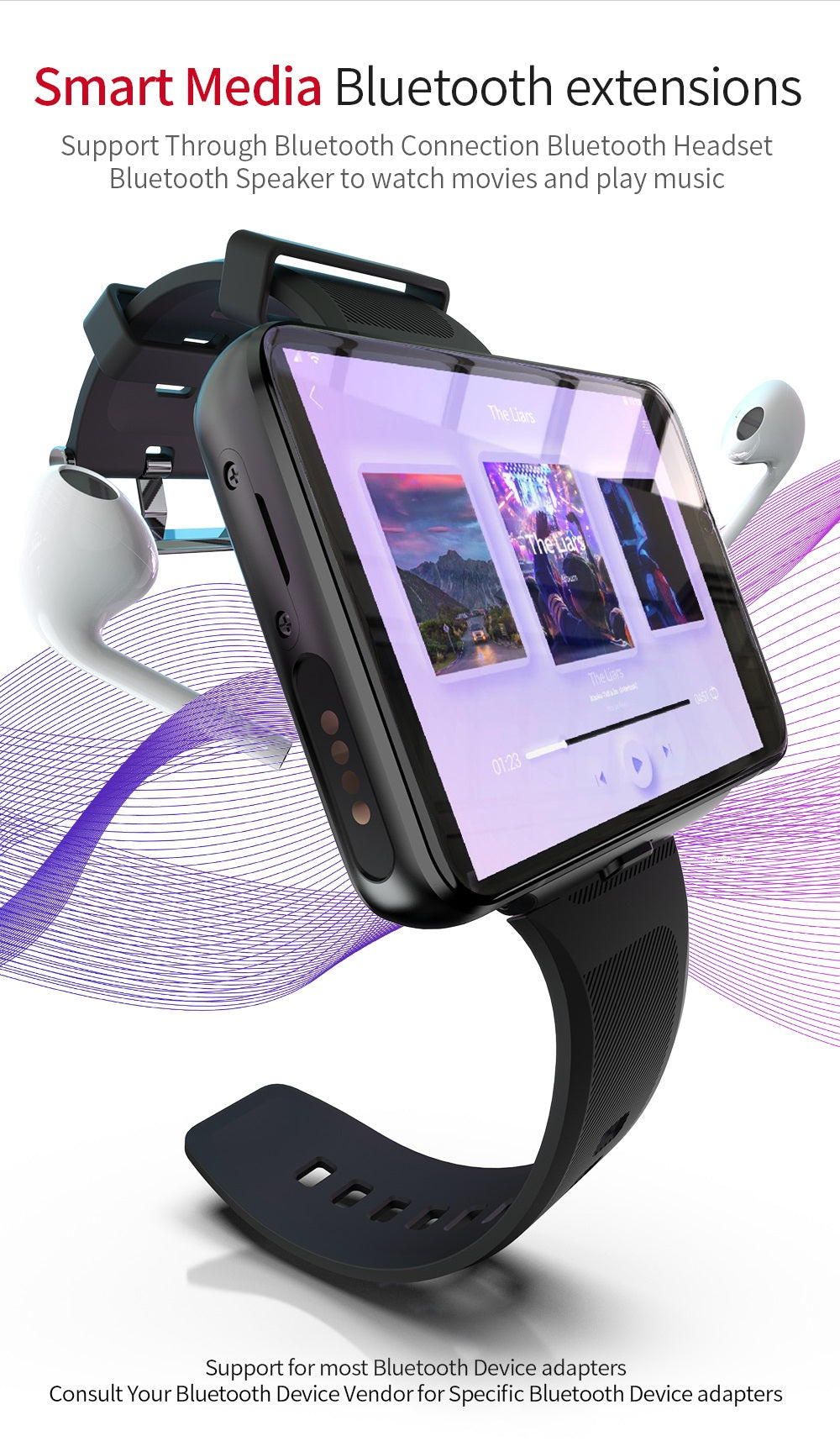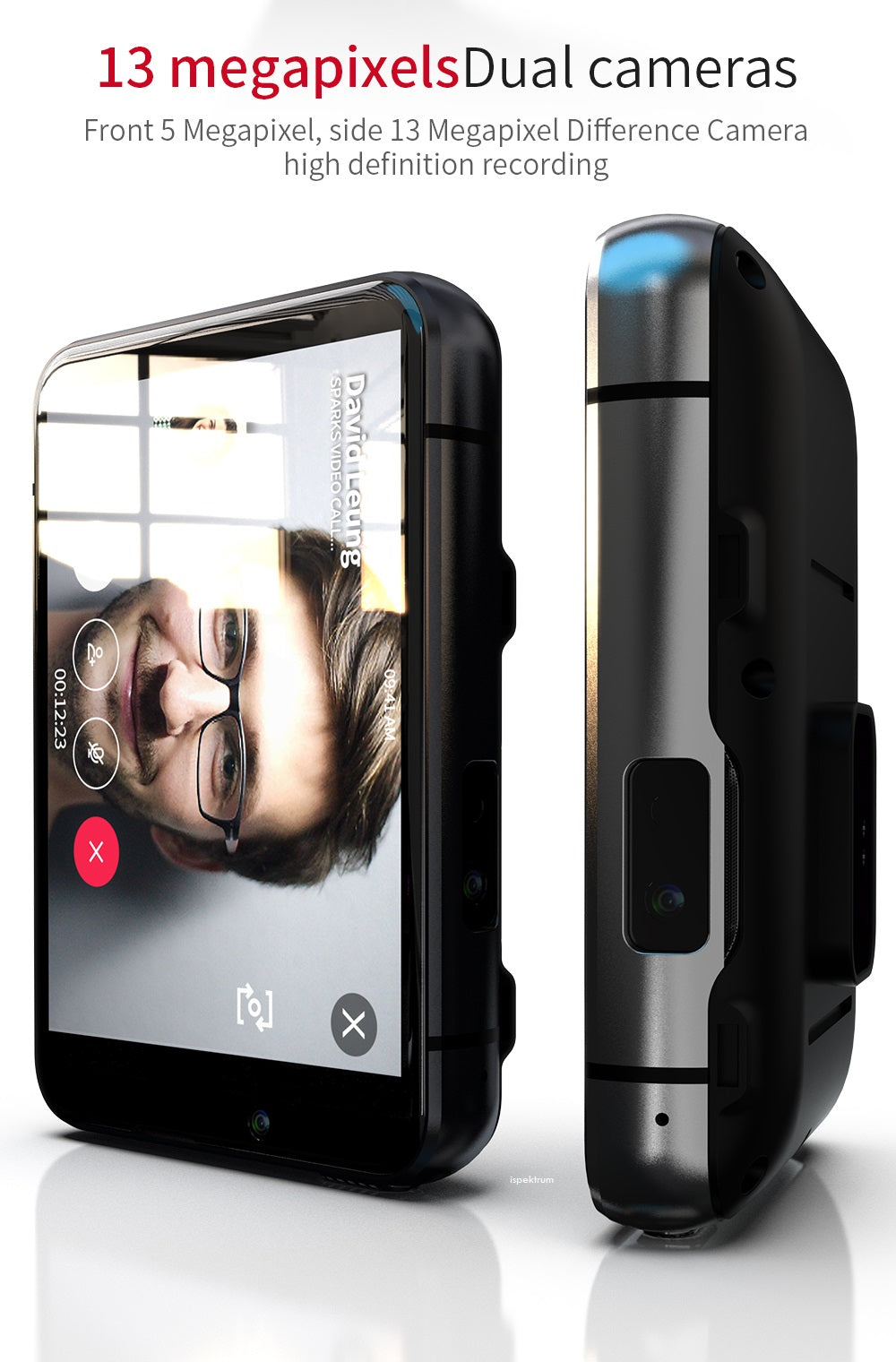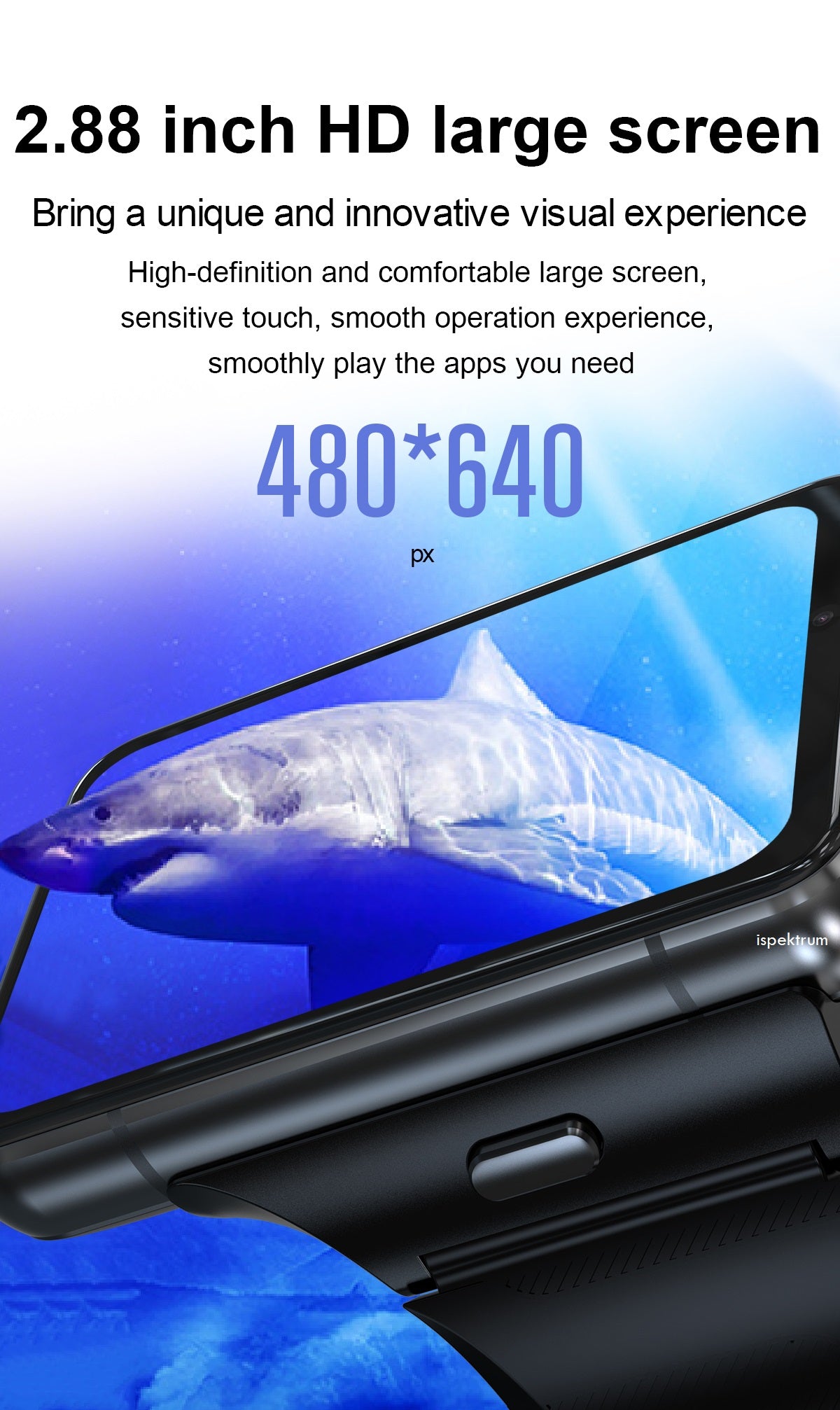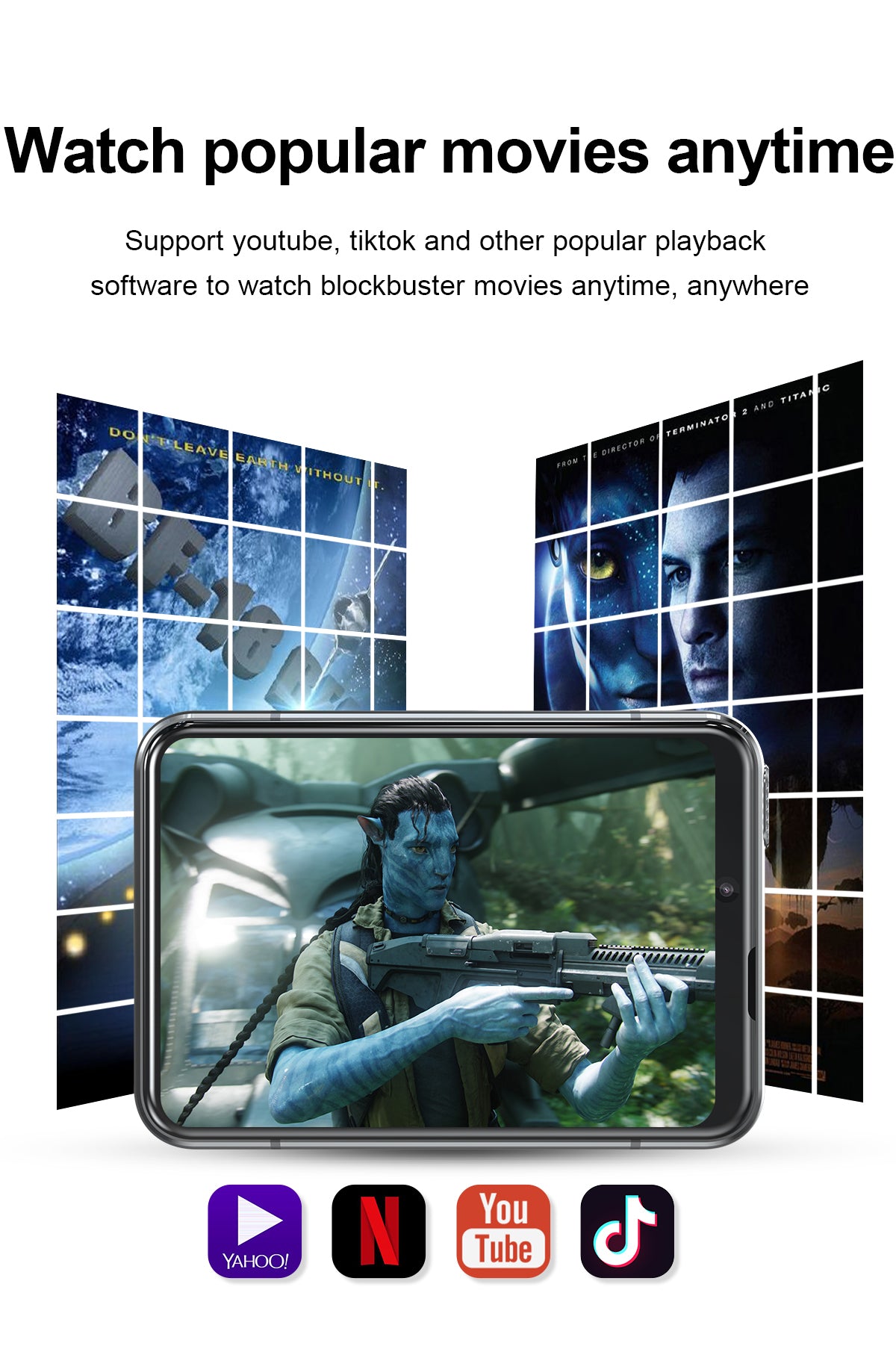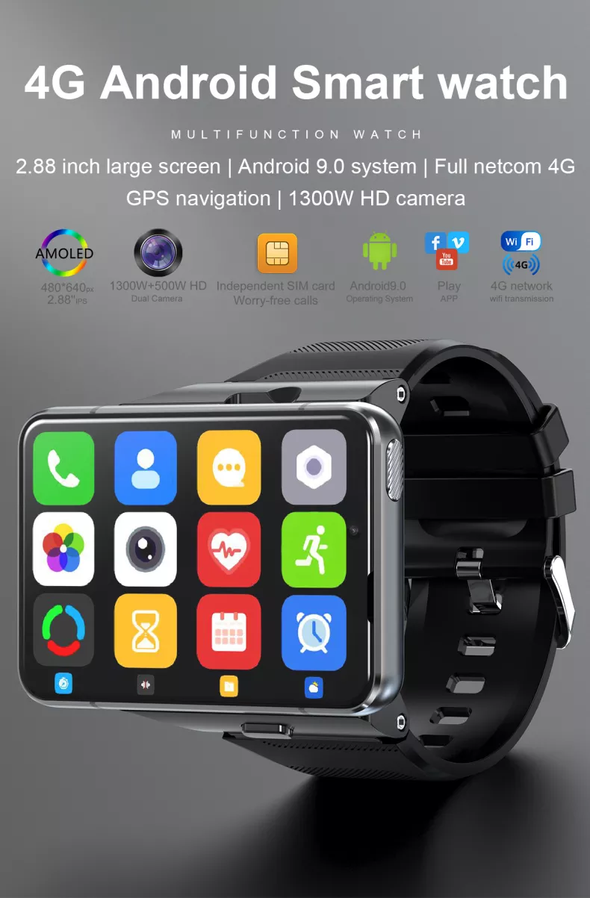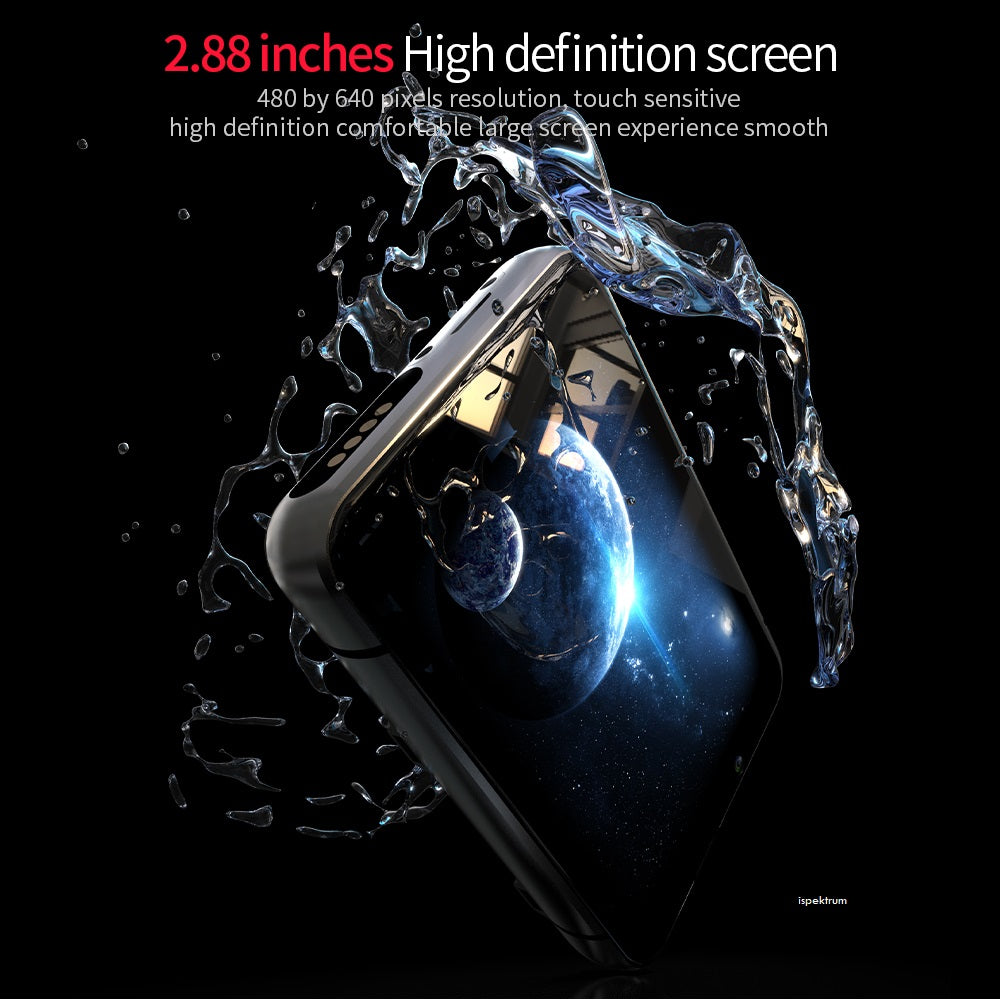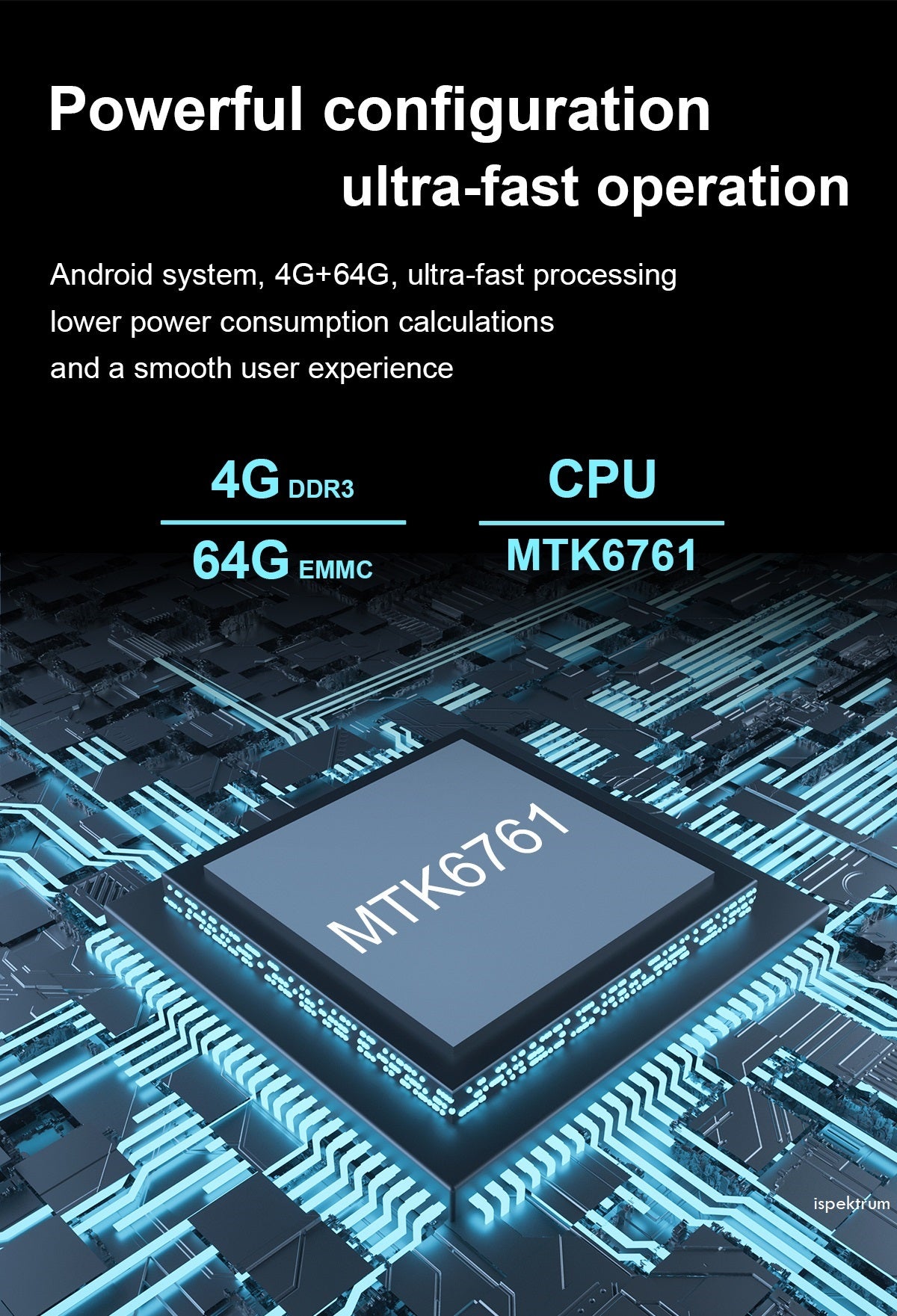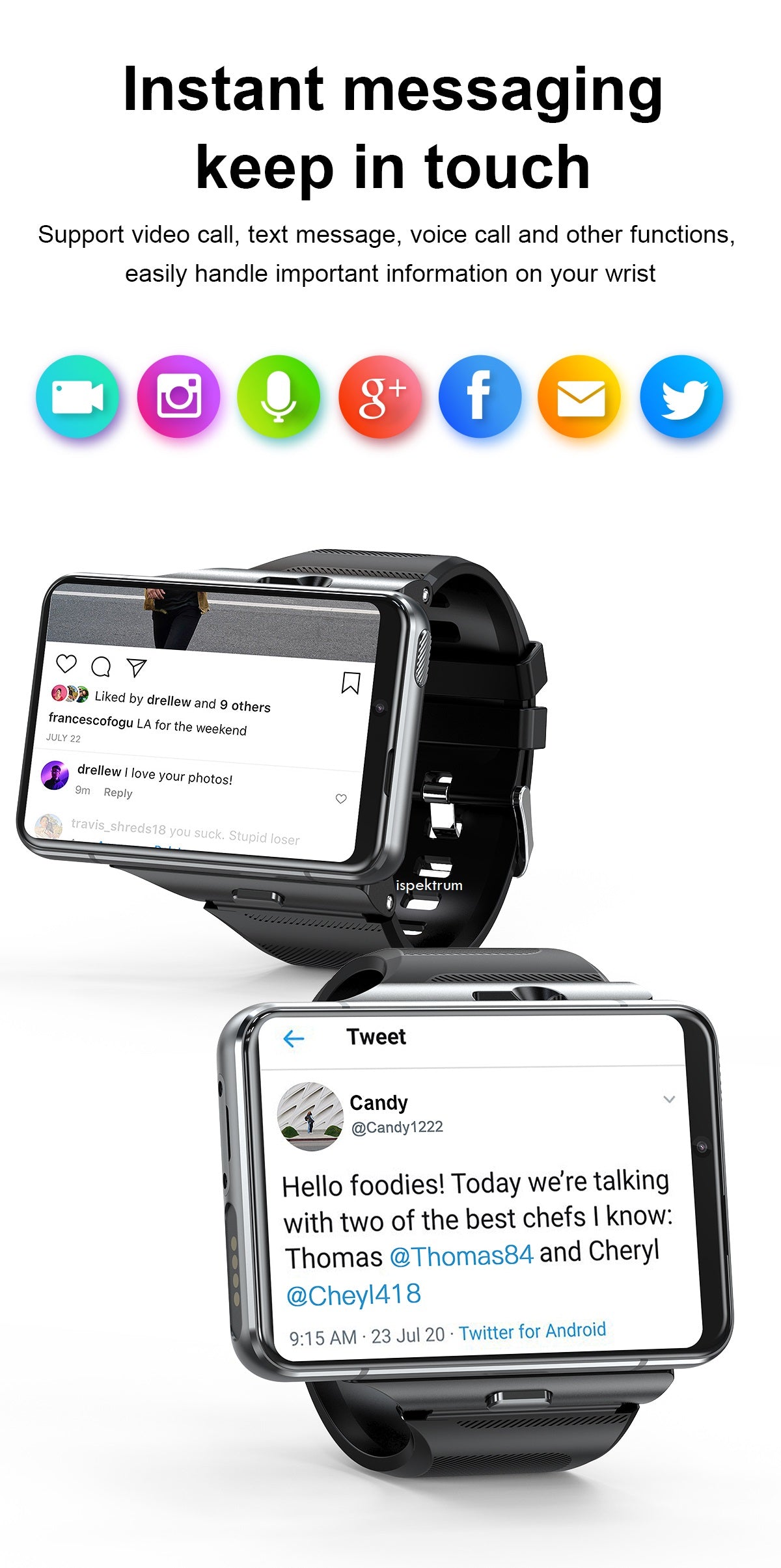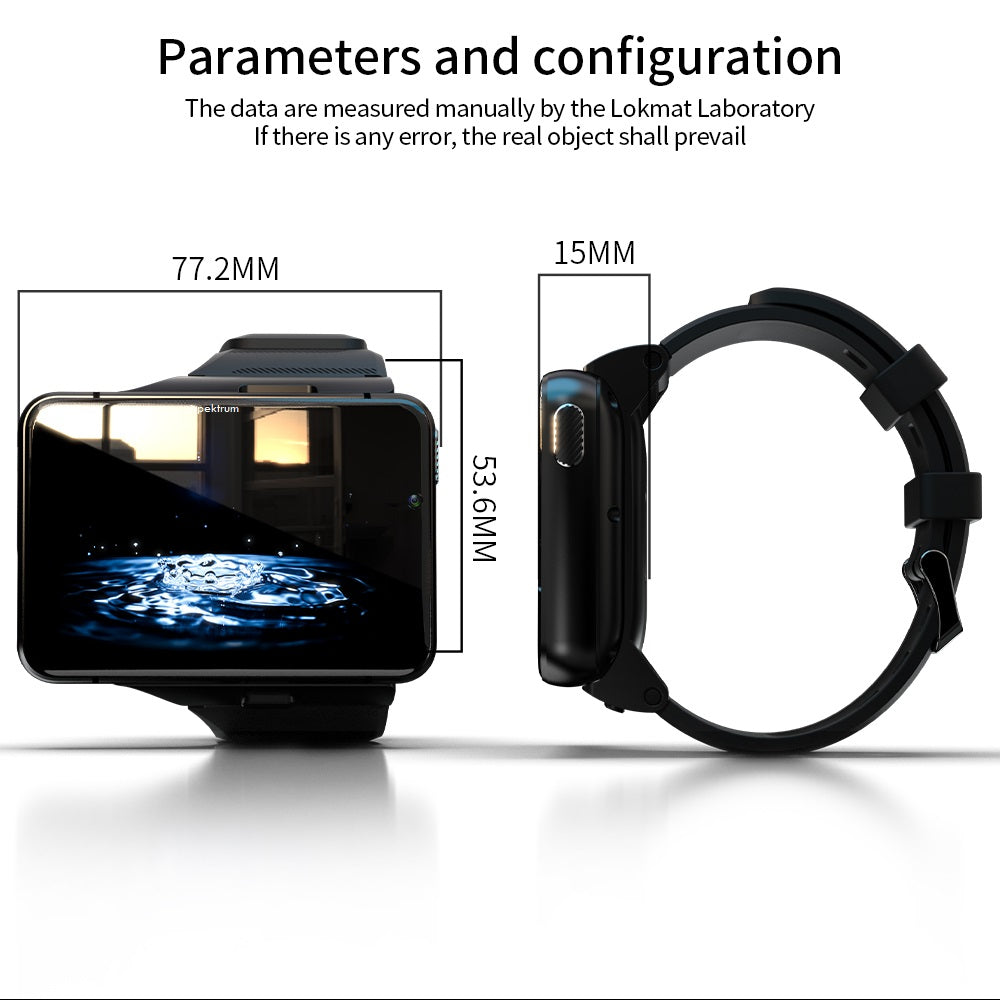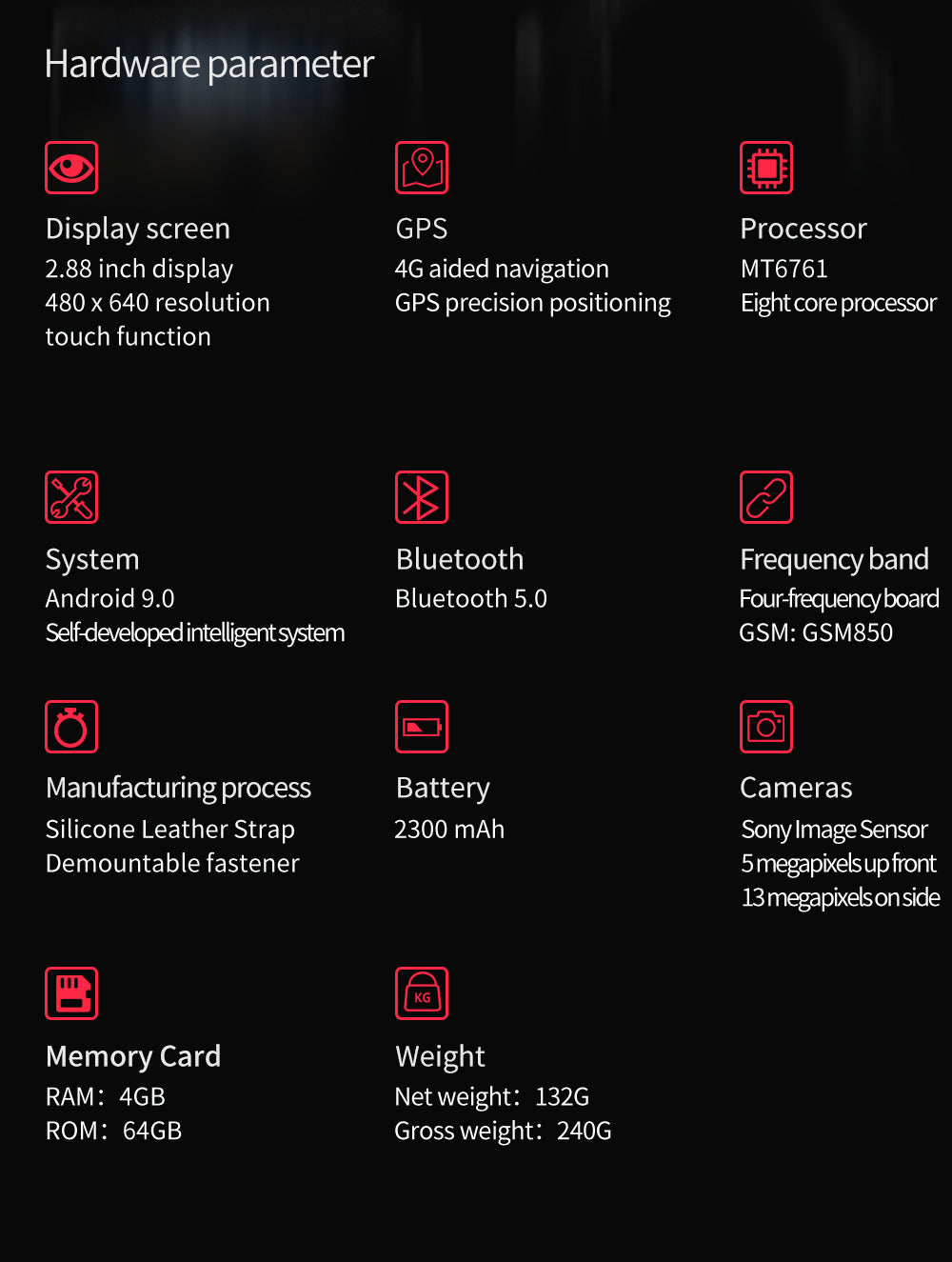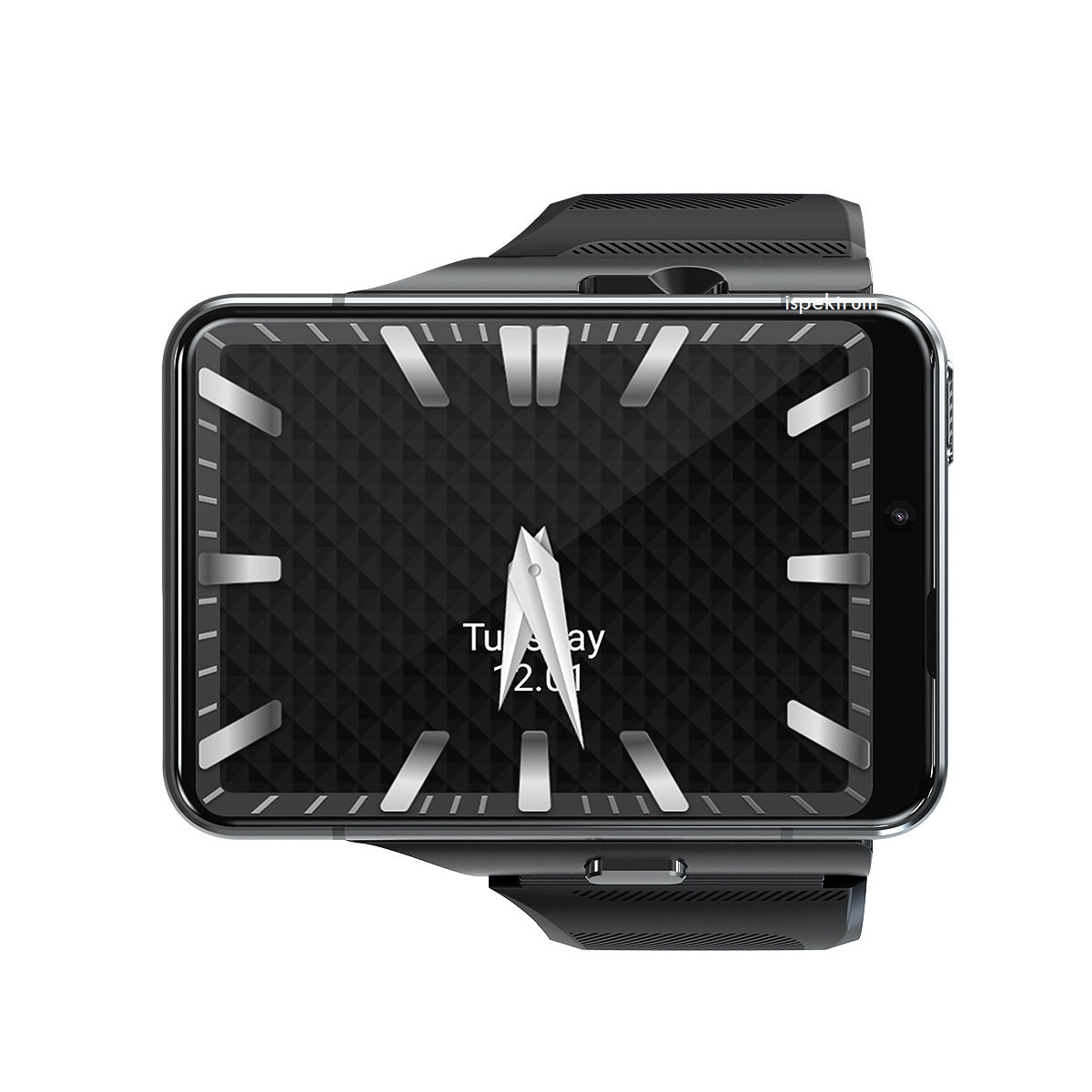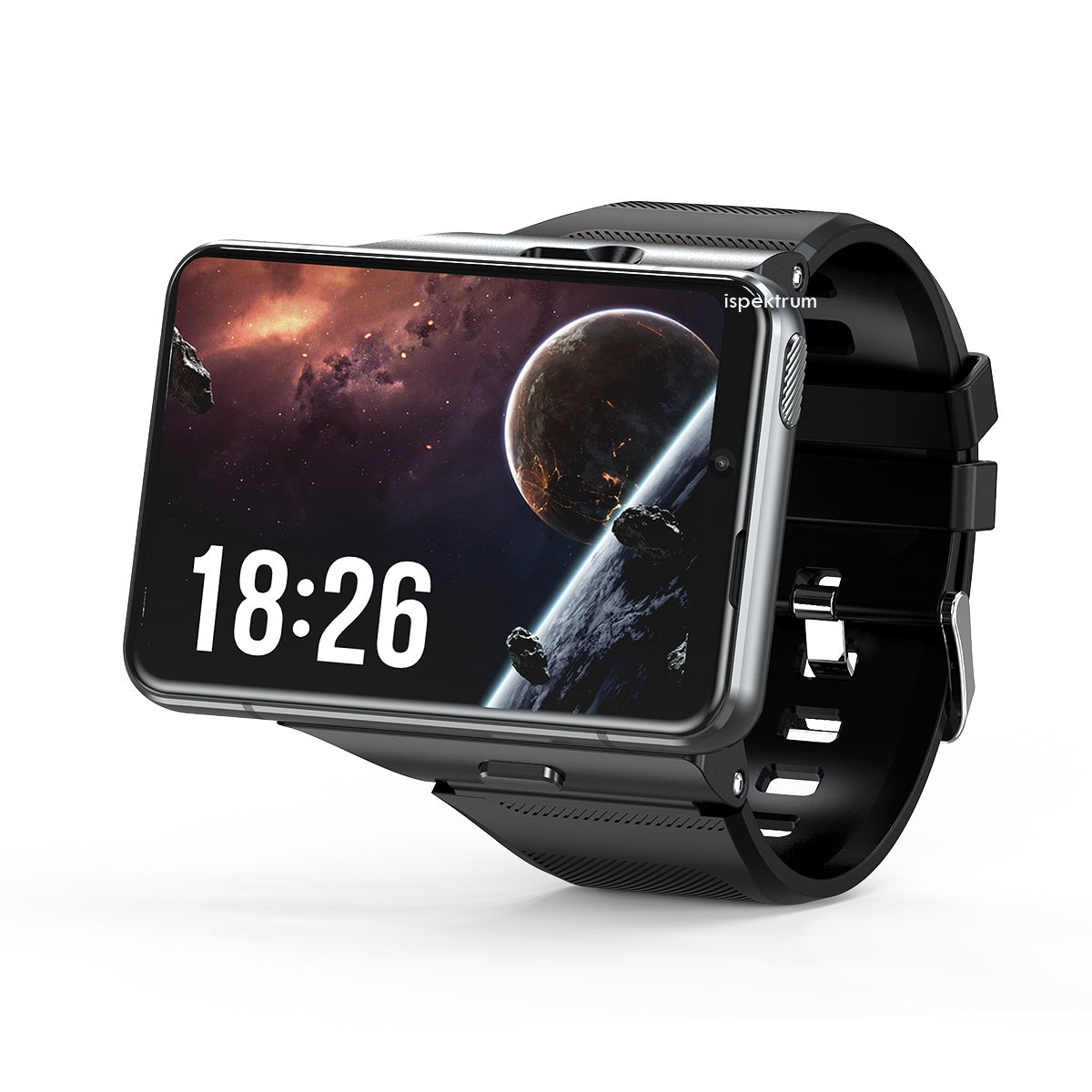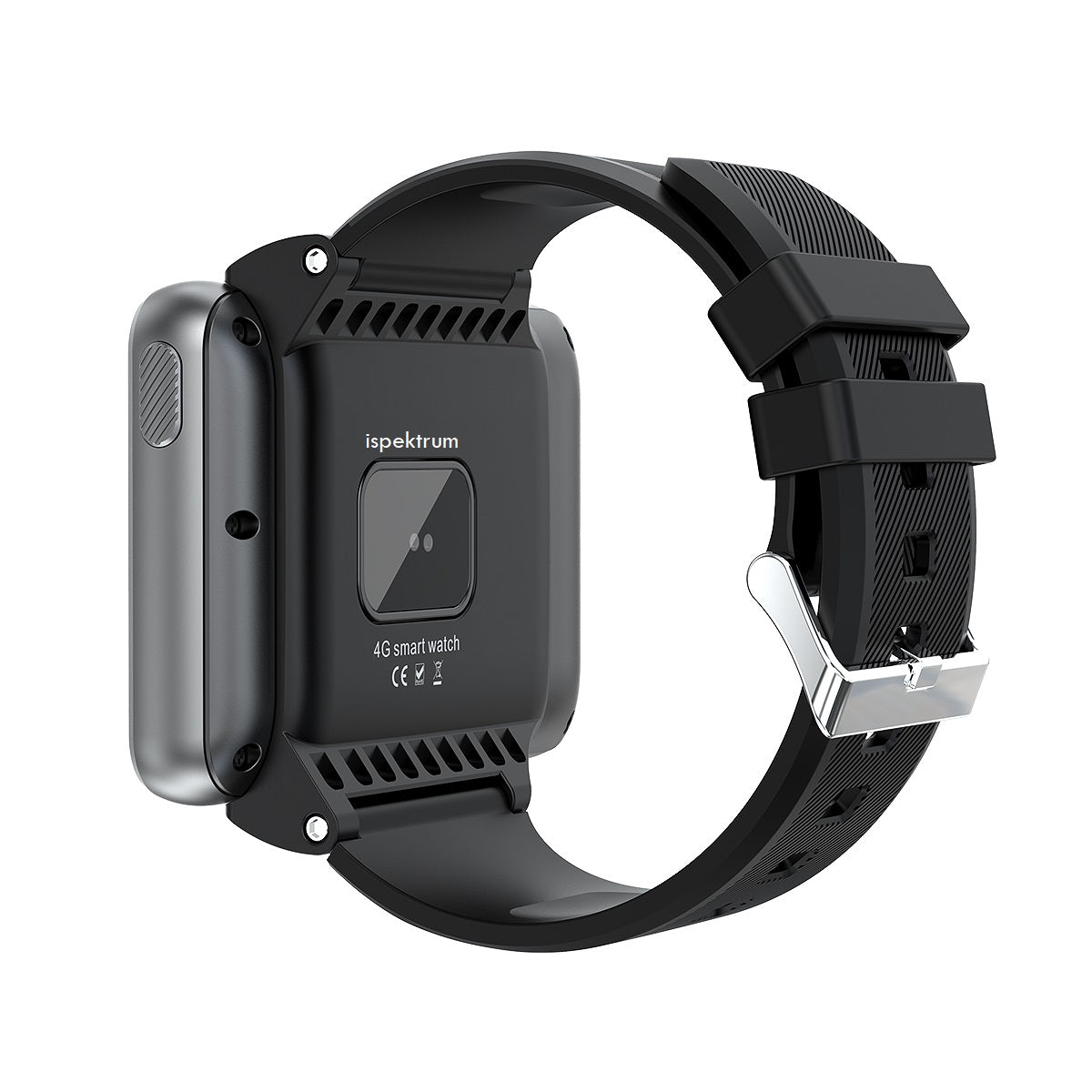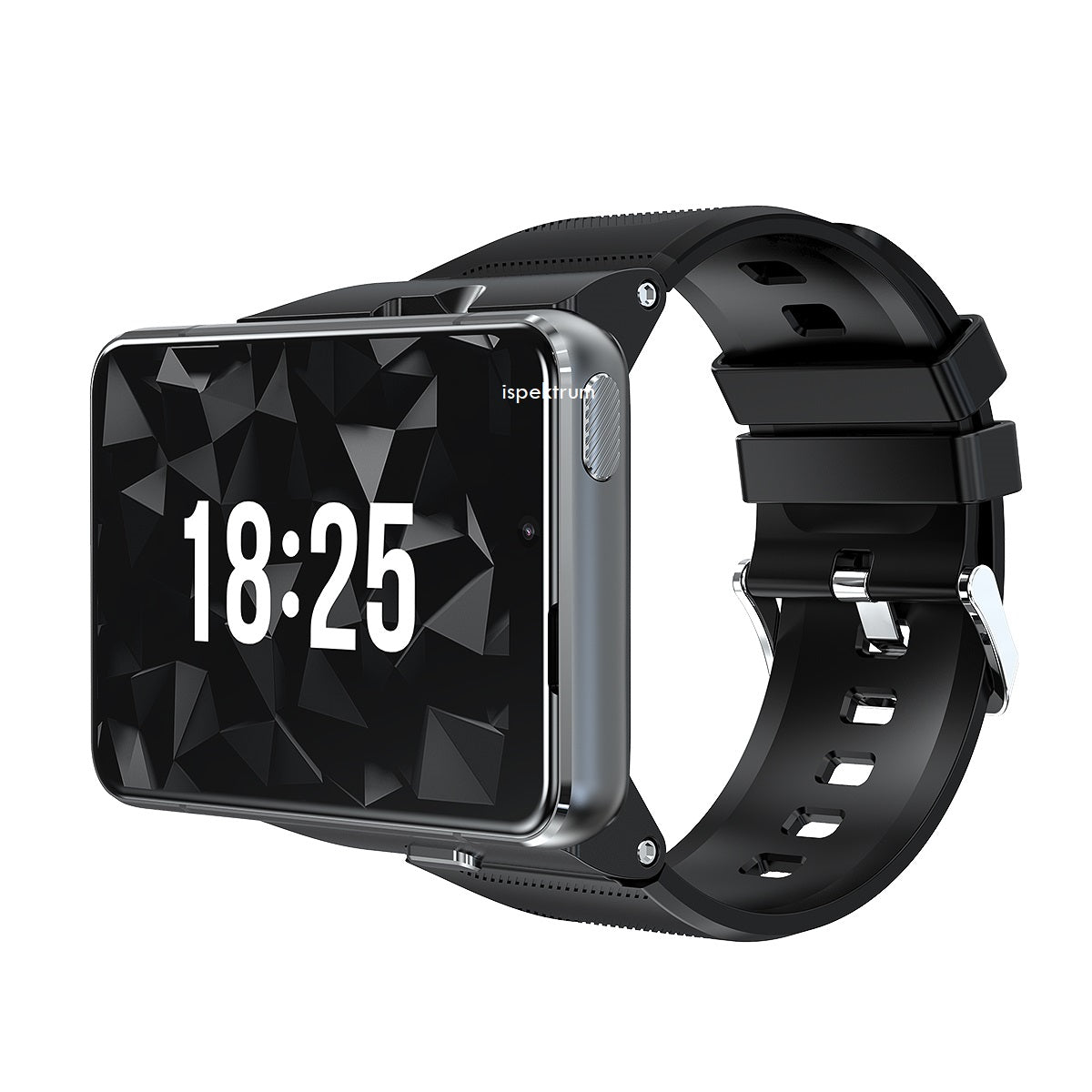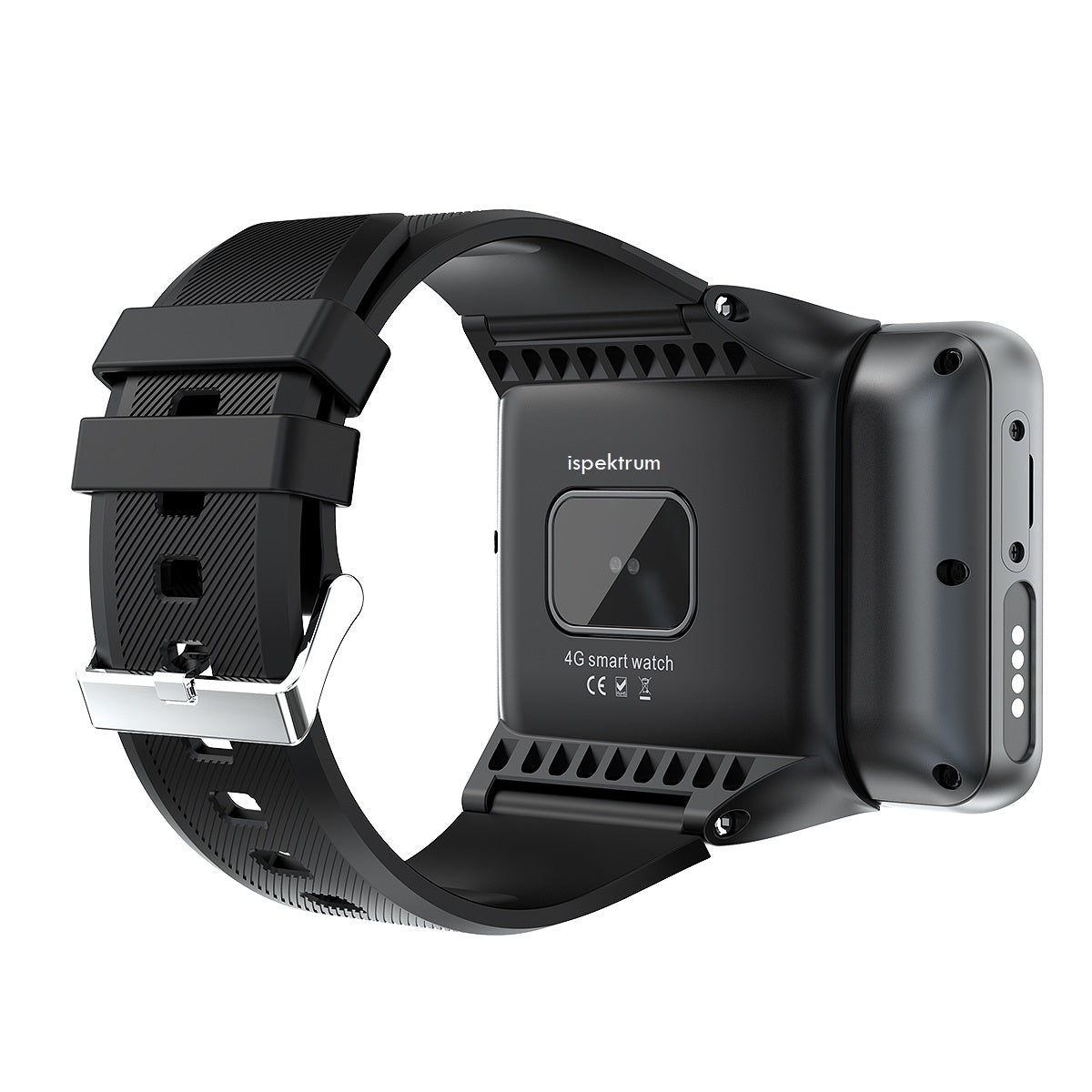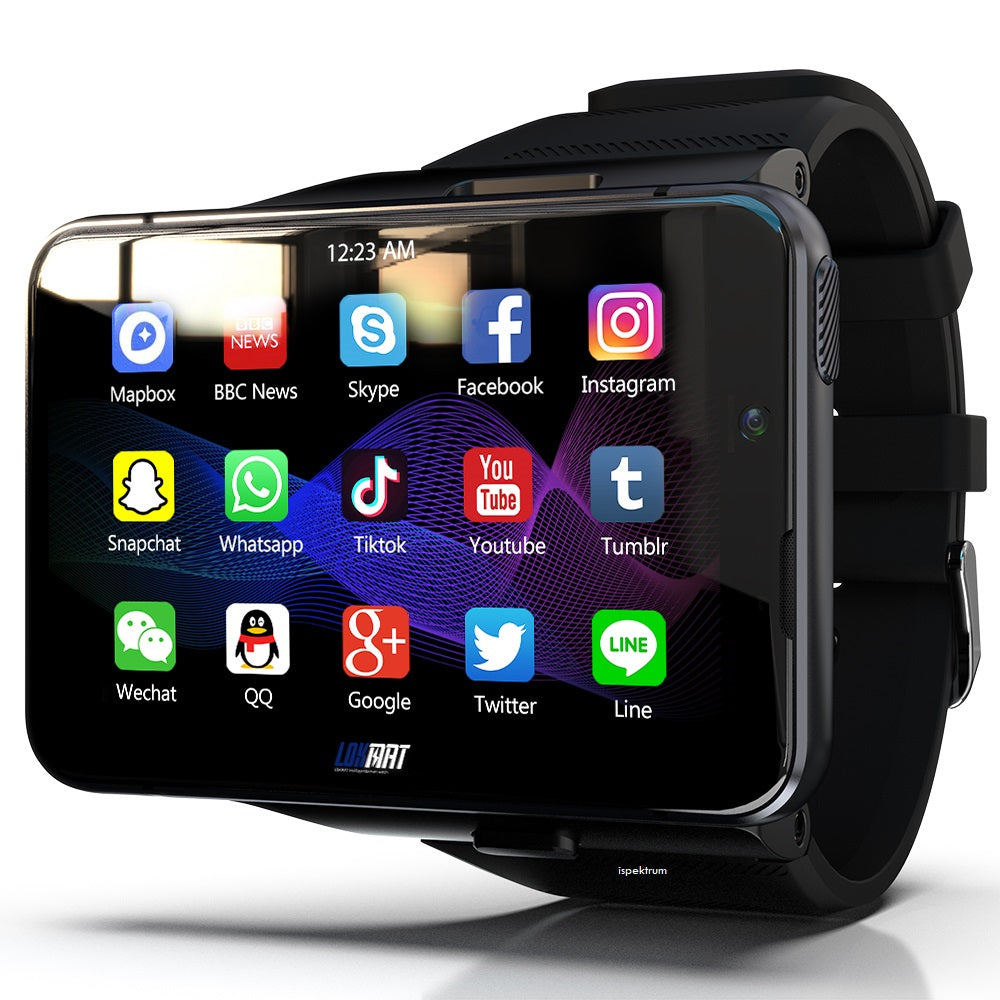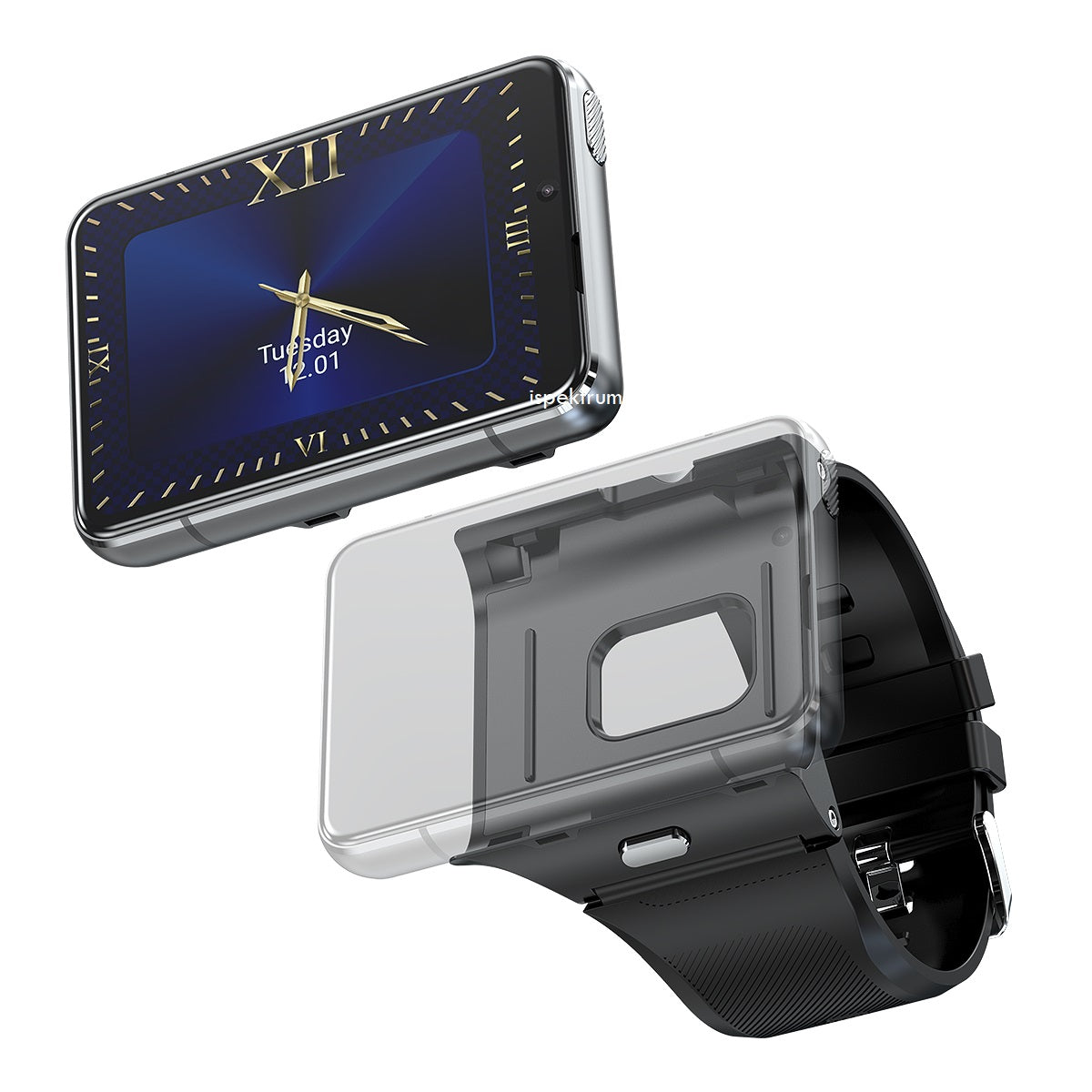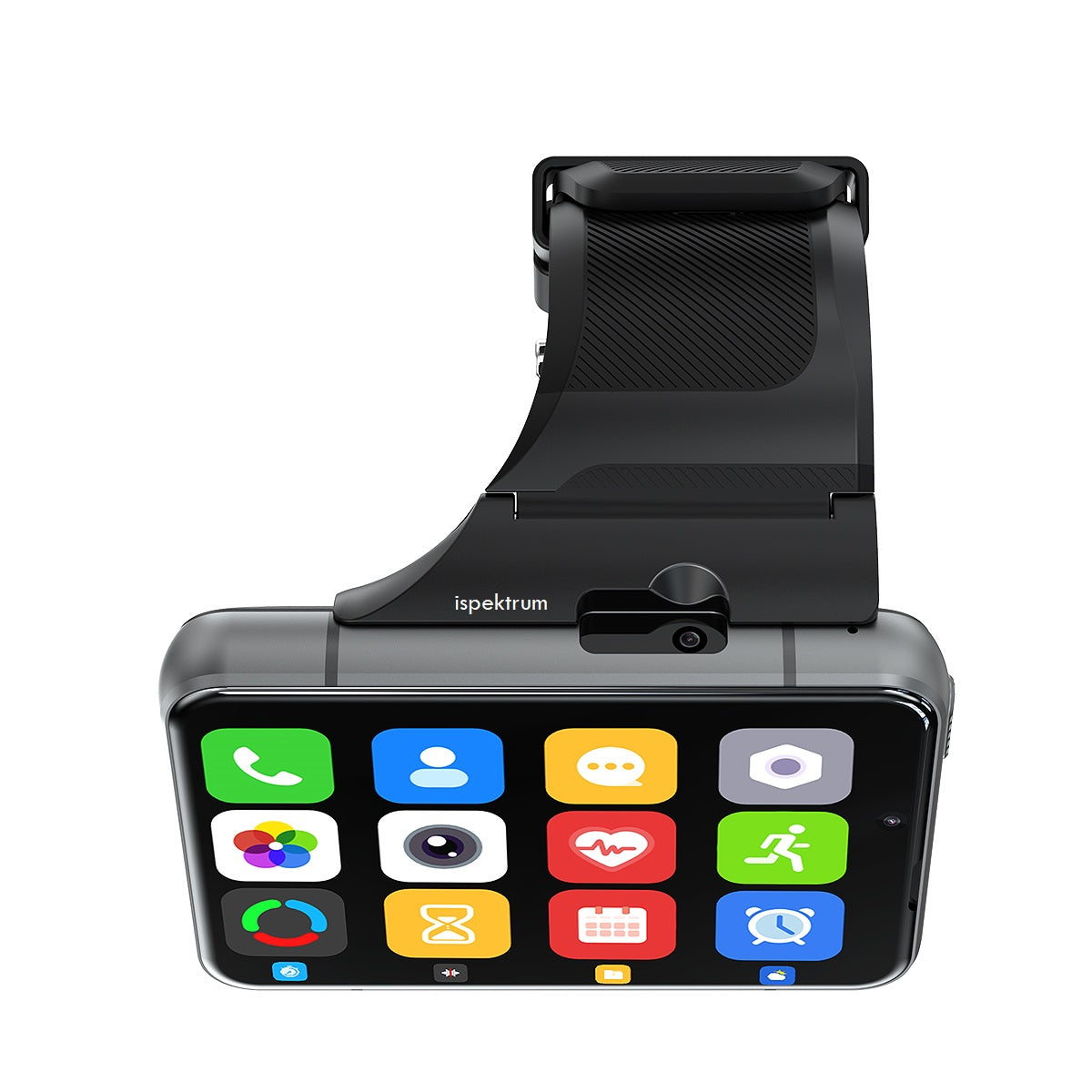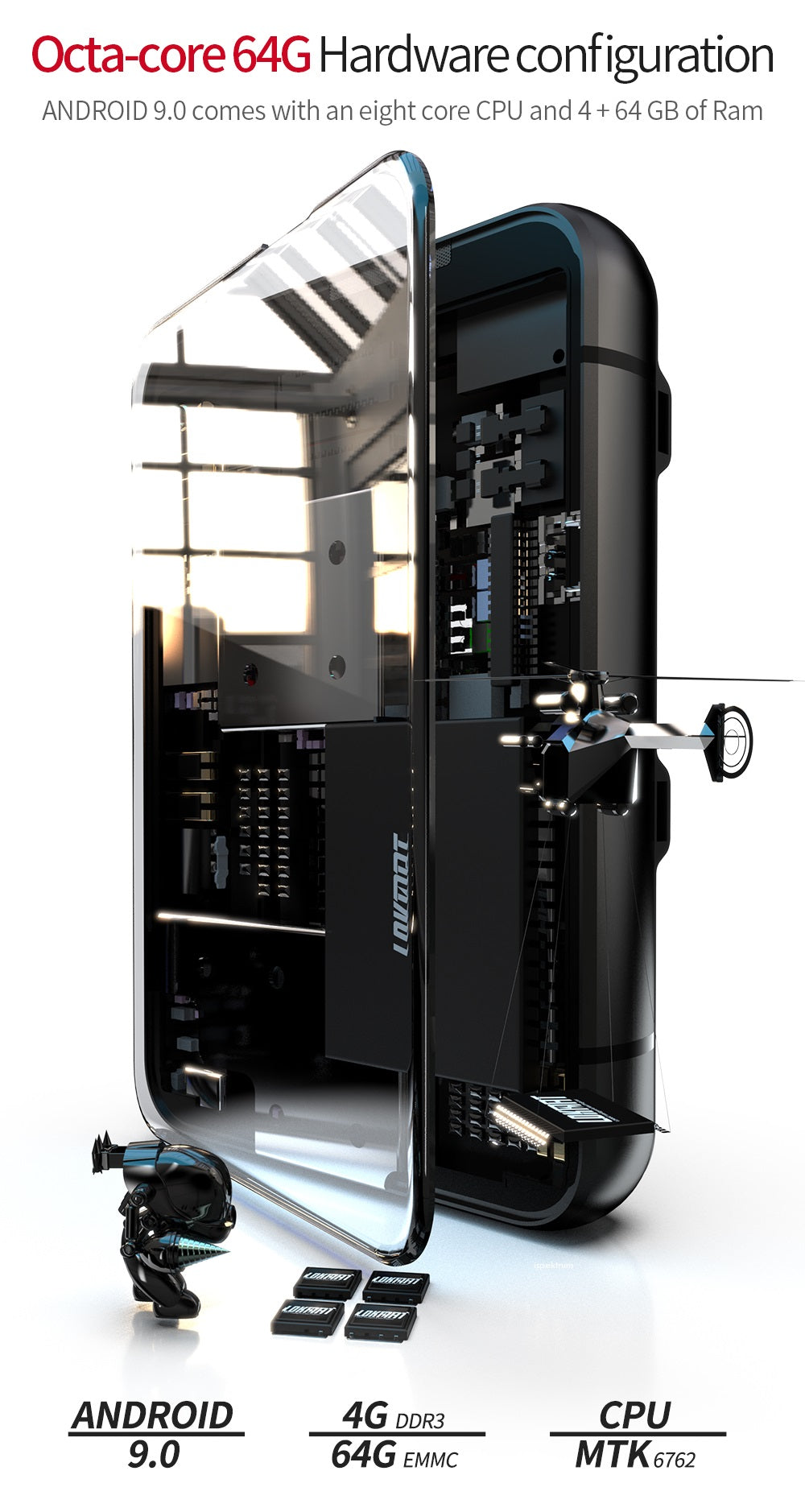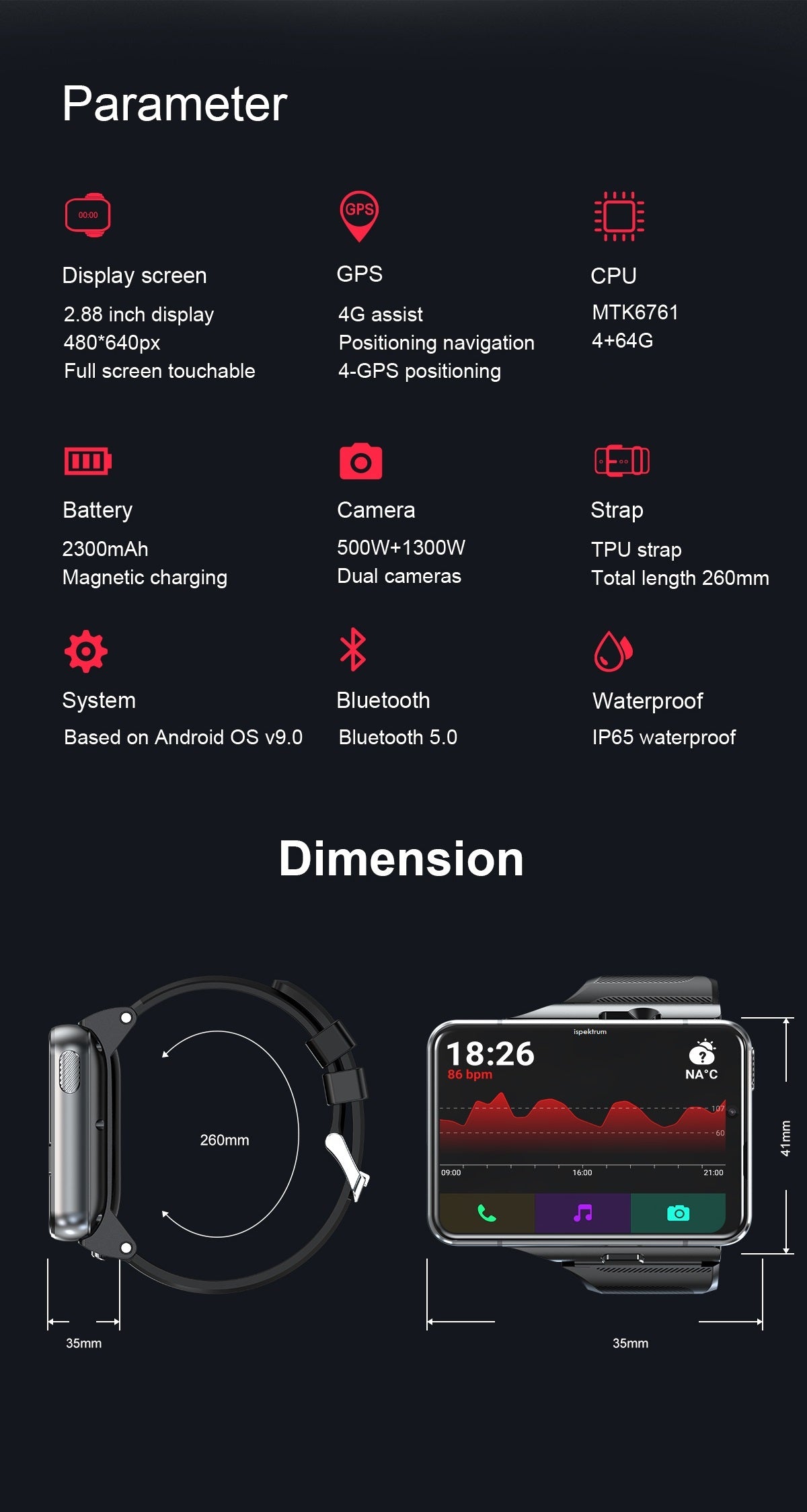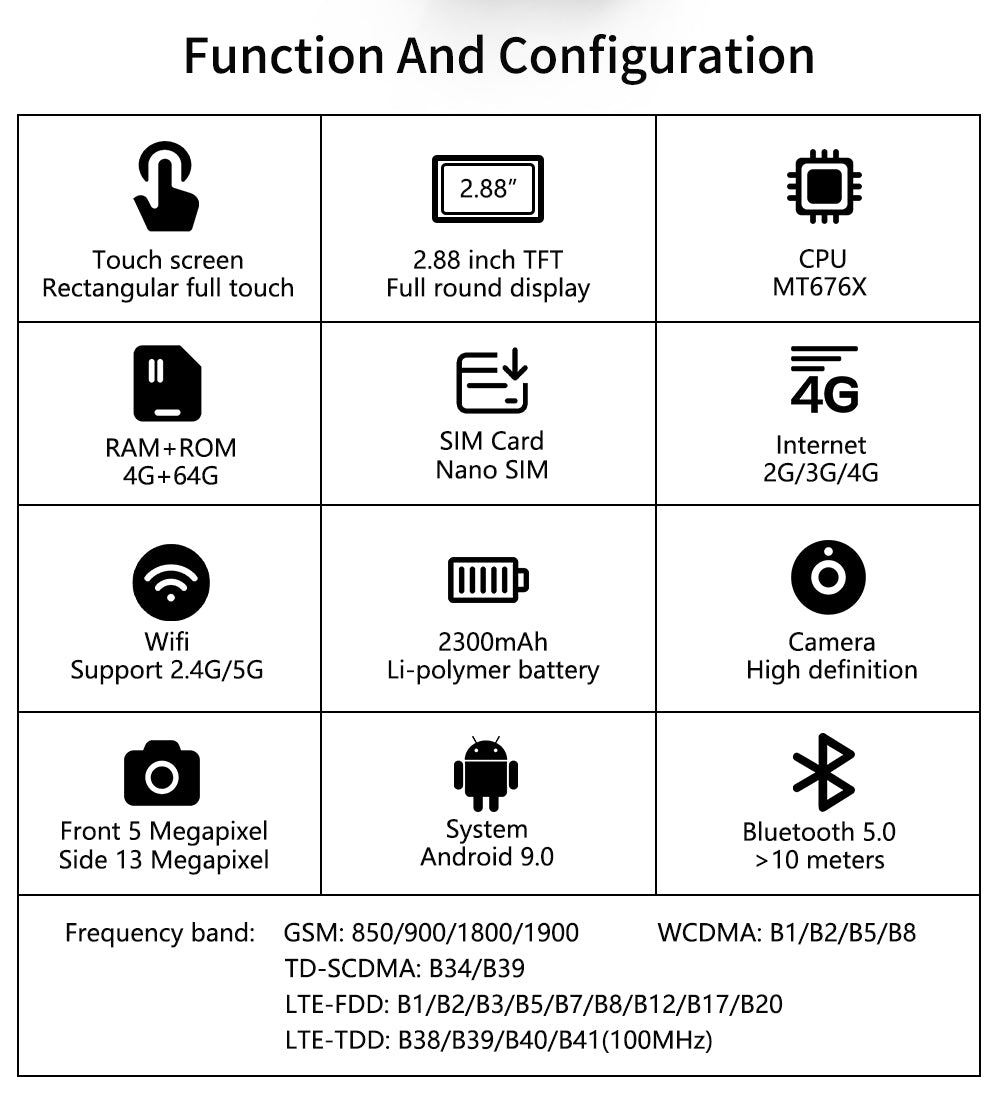 Discover the Ultimate in Android OS Smartwatches – The ISPEKTRUM IS999 5G Android Smartwatch Phone!
Are you ready to take your style and connectivity to a whole new level? The ISPEKTRUM IS999 Smart Watch is here to redefine your daily life with its striking design and exceptional features.
The ISPEKTRUM IS999 is a true masterpiece in design. Crafted with a metallic frame and a comfortable Silica Gel band, this smartwatch effortlessly combines elegance and durability. It's not just a smartwatch; it's a fashion statement.
✅ 2.8-Inch Touch Full HD Display
Experience brilliance like never before with the IS999's 2.8-inch touch full HD display. Whether you're checking notifications, reading messages, or tracking your fitness goals, everything comes to life in stunning detail and vibrant colors.
✅ Multiple Clock Designs
Personalize your IS999 Smart Watch to match your mood and style with a wide range of clock designs. From classic to contemporary, you can switch up your watch face to suit any occasion. Your smartwatch, your style.
✅ Multitude of Functions
The ISPEKTRUM IS999 Smartwatch isn't just a pretty face; it's packed with a multitude of functions to enhance your daily life. Here are just a few highlights:
📱 Phone Calls: Make and receive calls directly from your wrist. Stay connected wherever you go. IS999 Android Smart Watch supports LTE calls & text.
📷 Dual Camera: Capture memorable moments with the dual 5MP rear and 13MP side cameras. Taking photos or making video calls has never been so easy.
⌚ Fitness Tracking: Monitor your health and fitness goals with precision. Keep track of your steps, heart rate, and more.
📬 Notifications: Stay in the loop with instant notifications for messages, emails, and social media updates.
📉 App Support: Access your favorite apps right from your wrist. Enjoy convenience at your fingertips.
📅 Calendar: Keep your schedule organized and never miss an appointment.
The iS999 Android Smartwatch Phone puts you at the center stage, whether you're attending an official meeting, a friend's gathering, or dining out with your loved ones. It's the best smartwatch for all occasions, flawlessly blending style and functionality.
✅ Operating System & Specs:
Android 9.0 OS
AMOLED HD large 2.8-inch screen (480 x 640 Pixels)
MTK6761 CPU
64GB ROM storage & 4GB RAM Memory
Independent phone call support (4G/LTE)
GPS for navigation
App downloads from Google Play Store
Browser for web access
Music player
Heart rate monitor
Pedometer
Multi-sport modes
Find phone feature
Calendar for scheduling
Recorder for voice notes
Google Play and Google Maps integration
✅ Dual Camera
The IS999 Smart Watch boasts dual cameras – a 5MP rear camera and a 13MP side camera, making it a versatile tool for capturing life's beautiful moments and conducting video calls with ease.
✅ Superior Specs
With Android 9.0, 4GB of RAM, and 64GB of ROM storage, the IS999 Smartwatch ensures that you're always ahead of the game, whether you're working or enjoying leisure time.
✅ Cellphone On The Wrist
The IS999 is not just a smartwatch; it's a fully functional Android Cellphone. You can make calls, connect to 4G/LTE Networks, browse the internet via Wi-Fi, or pair it with wireless earbuds for calls and music, eliminating the need to carry a separate phone.
✅ Fitness Sports Watch for All
The IS999 Android Smartwatch offers multiple sports modes and fitness apps to help you track your workouts accurately. With GPS functionality, you can stay on course during activities like hiking, cycling, and camping. It's also waterproof (IP67), supports weather forecasting, and provides elevation and geomagnetic support. The companion app monitors your trajectory and displays your exercise data accurately.
✅ Heart Rate Monitor & Steps Counter
Stay on top of your health with the built-in Heart Rate Monitor and Steps Counter. Regularly check your stats and set fitness goals for a healthier lifestyle.
✅ GSM Network Support
Going out for outdoor activities? Worried about carrying your big smartphone? No worries! The ISPEKTRUM iS999 Smart Watch is equipped with a GSM Nano Sim Card slot, supporting various GSM networks, so you're always connected, whether you're in the office, at home, or enjoying a trip out in the wild.
(Note: THIS IS A 4G/5G ANDROID SMARTWATCH AND WORKS PERFECTLY AS A STAND-ALONE SMARTWATCH PHONE. IT DOES NOT SUPPORT BLUETOOTH CALLS OR TEXT WHEN CONNECTED TO A PHONE. IT ONLY SUPPORTS 4G/5G/LTE CALLS & WIFI CALLS.)
✅ Battery / Run Time
With a substantial 2300mAh battery, you don't need to worry about daily recharging. It can easily last for 2 to 3 days (depending on usage), making it the best choice for outdoor activities, hiking, camping, and more.
✅ Google Play Store:
The IS999 Android Smartwatch comes with the latest Google Play Store, allowing you to download any app of your choice. Install Facebook or Instagram to stay in touch with your social circle, or enjoy YouTube for your favorite videos.
✅ GPS & Google Maps:
Never lose your way with built-in GPS and pre-installed Google Maps. Whether you're biking or camping, you'll always find your path.
✅ Watch Faces:
Personalize your IS999 Smart Watch with a wide variety of watch faces to match your style and mood. Change your watch face to suit any occasion.
✅ Portable & Detachable
The IS999 Smartwatch is designed for versatility. Detach it from the strap to use as a small tablet for gaming or video streaming.
✅ IP67 Waterproof
Don't worry about splashes or rain; the IS999 Smartwatch is IP67 waterproof, ensuring peace of mind during everyday activities.
✅ Cosmetic:
Strap Size: 32mm width, total length 288mm, adjustable range 190-270mm
Colors: Silver, Gun Metal
Weight: 100g
Screen: 2.8" AMOLED full-mount screen with a resolution of 640x480 pixels
Charging: Magnetic charging
✅ Hardware:
CPU: MTK6761
Display Screen: 2.88 Inch TFT
Touch Screen: Rectangular full touch
Screen Resolution: 640 x 480
RAM/ROM: 4GB RAM + 64GB ROM
SIM Card: Nano SIM
Internet: 2G/3G/4G
Operating System: Android 9.0
✅ Full-time Display
Date, week, clock, and minute (real-time display)
Time system: 12 / 24-hour dual system
After the mobile phone app BT connection
Elevate your everyday with the ISPEKTRUM IS999 Android Smartwatch Phone. It's not just a smartwatch; it's a lifestyle upgrade. Get yours one of the best smartwatch today and become the envy of everyone around you!
✅ Hardware:
CPU

MTK6761

Display Screen

2.88 Inch TFT

Touch Screen

Rectangular full touch

Screen Resolution

640 x 480

RAM/ROM

4GB RAM+64GB ROM

SIM Card

Nano SIM

The Internet

2G/3G/4G

Operating System

Android 9.0

Frequency Band

GSM: 850/900/1800/1900

WCDMA: B1/B2/B5/B8

TD-SCDMA: B34/B39

LTE-FDD: B1/B2/B3/B5/B7/B8/B12/B17/B20

LTE-TDD: B38/B39/B40/B41(100MHz)

Camera

Front Camera: 5MP, Side Camera: 13MP

BT

BT5.0

Heart Rate Sensor

Tianyi Hexin HRS3300

Battery

2300mAh

Wifi

Support 2.4G/5G

GPS

GPS+Go

BT Effective Distance

>10m (open environment)

Battery Life

3 days

Charging Method

Magnetic charging

Charging Time

3 hours

Material Technology

Watch Case

Aluminium alloy

Button

Aluminium alloy

Strap Material

Silica gel

Head Size

77.2*53.6*15mm

Strap Size

32mm width, total length 288mm, adjustment range 190-270mm

Function Introduction

Product Features

It supports the manual selection of language on the watch, answering and making calls, phonebook, sending SMS, downloading third-party app, video call, photo taking, alarm clock, calendar, calculator, recording, local music playing, weather, voice search, step counting, heart rate, multi exercise mode, looking for mobile phone, stopwatch, music control, holding up the hand to light the screen, changing the dial, pushing messages, etc

Support System

Android: support the original operating system version 6.0 and above, (settings - about the device, check the Android version)

IOS: support system version 11.0 and above. You can check the version of this phone by setting general on your phone. If it is lower than 11.0, please upgrade it first

Support Language

Chinese, English, German, Spain, French, Indonesia, Italy, Netherlands, Norway, Poland, Portugal, Vietnam, Turkey, Greek, Russian, Ukrainian, Hebrew, Persian, Arabic, Thai, Korean, Mangala, Hindi (this is a more accurate translation language) the other 100 languages are not translated Very accurate

Full-time Display

(1) Date, week, clock and minute (real time display);

(2) Time system: 12 / 24-hour dual system;

(3) After the mobile phone app BT connection, the watch automatically reads the mobile phone time, date, format and synchronizes.

Walking Movement Monitoring

(1) Accurate monitoring of walking (steps), physical expenditure (calories), walking distance (km);

Information Reminder

After connecting with the mobile app BT, the watch will timely remind you of phone calls, SMS, twitter, Facebook, WhatsApp, Skype and other information.

BT off shortcut key

The user can turn off or start the BT push function of the mobile phone according to the actual function, so as to appropriately reduce the power consumption of the watch and turn on (or off) information push reminder.
Smart Watch, Activity Tracker, Smartwatches for Men & Women, 4G LTE Android Smart Watch, Smartwatch with Sim Card, Sports Smart Watch