Regular price
$110.00 USD
Regular price
Sale price
$110.00 USD
Unit price
per
Sale
Sold out
Share
View full details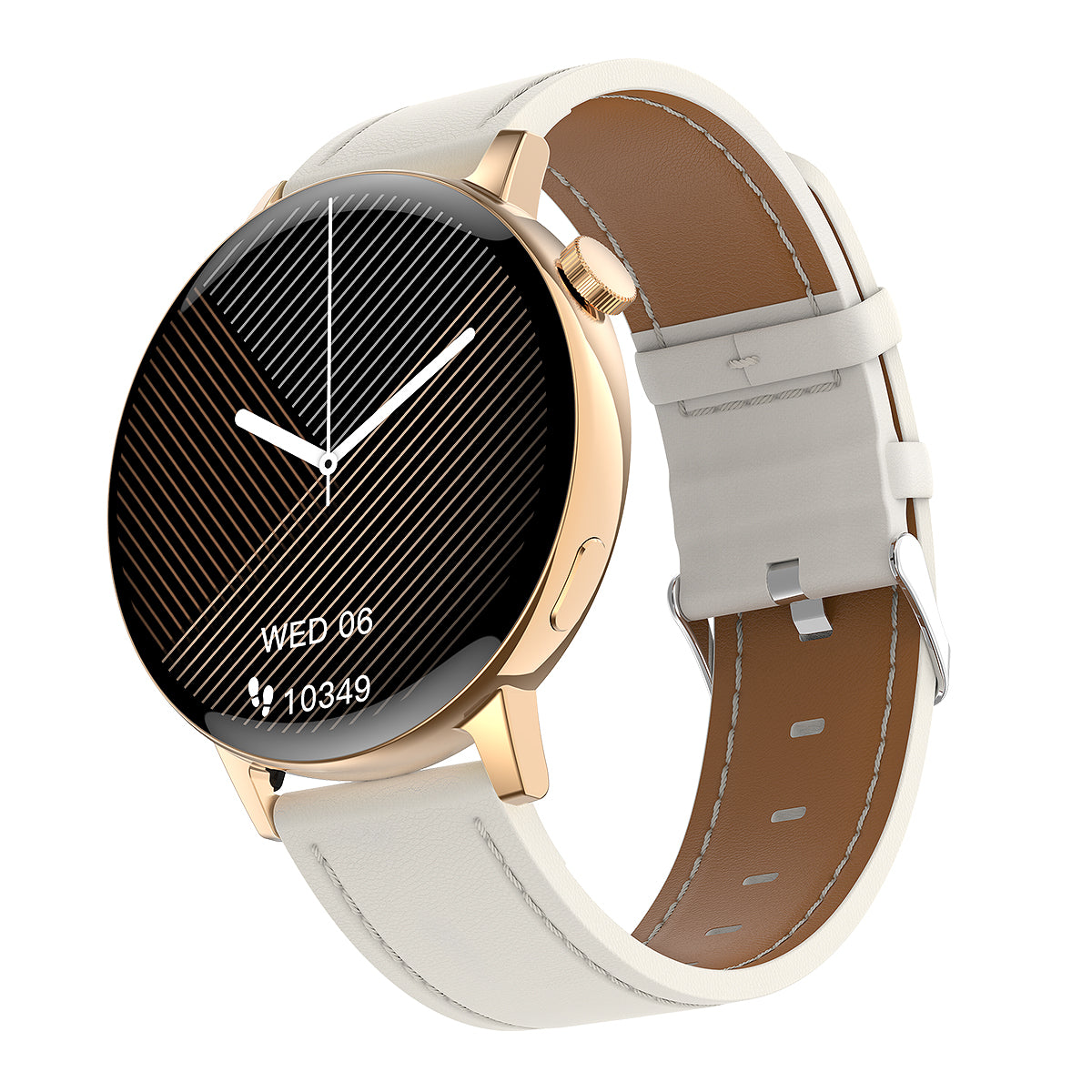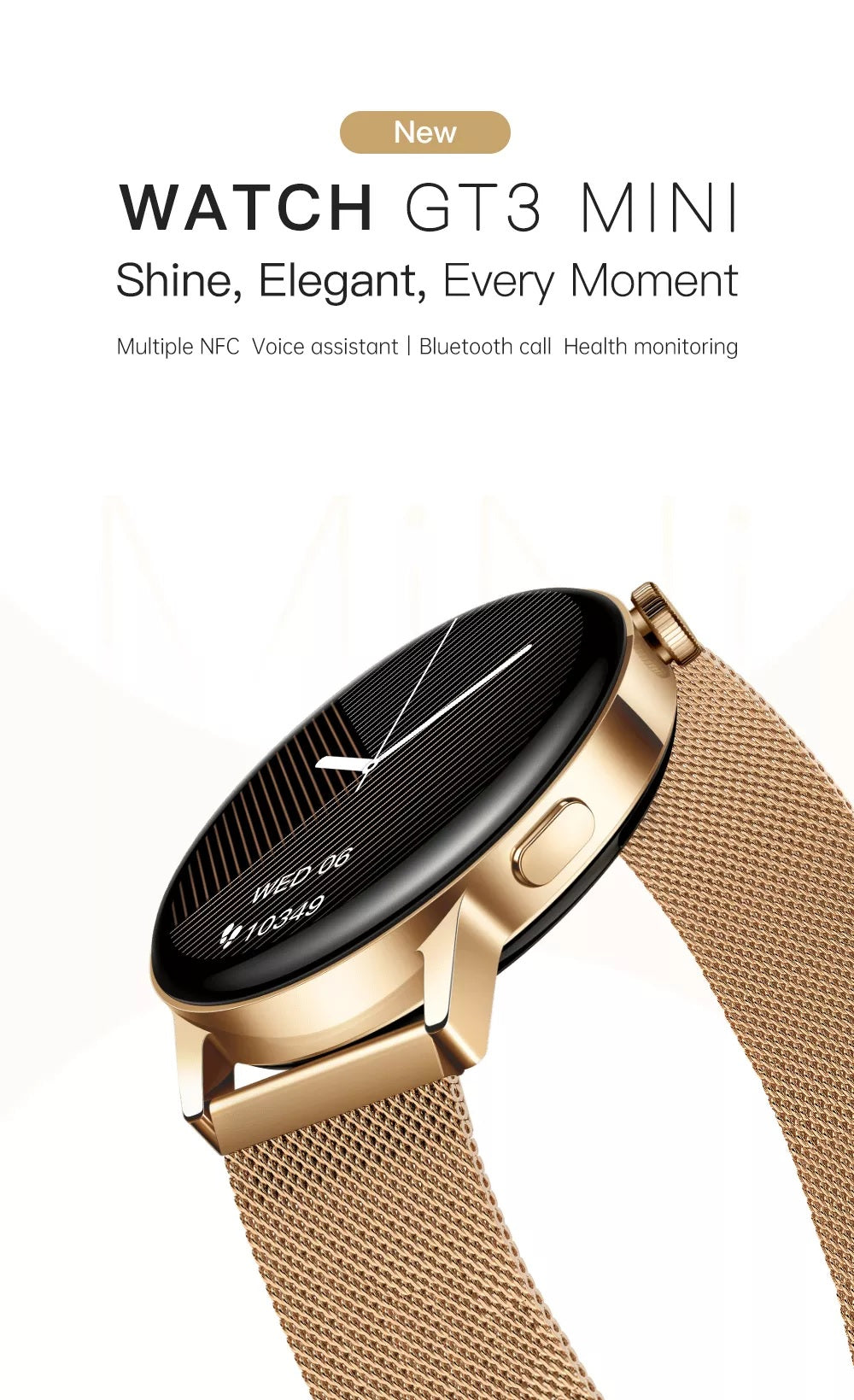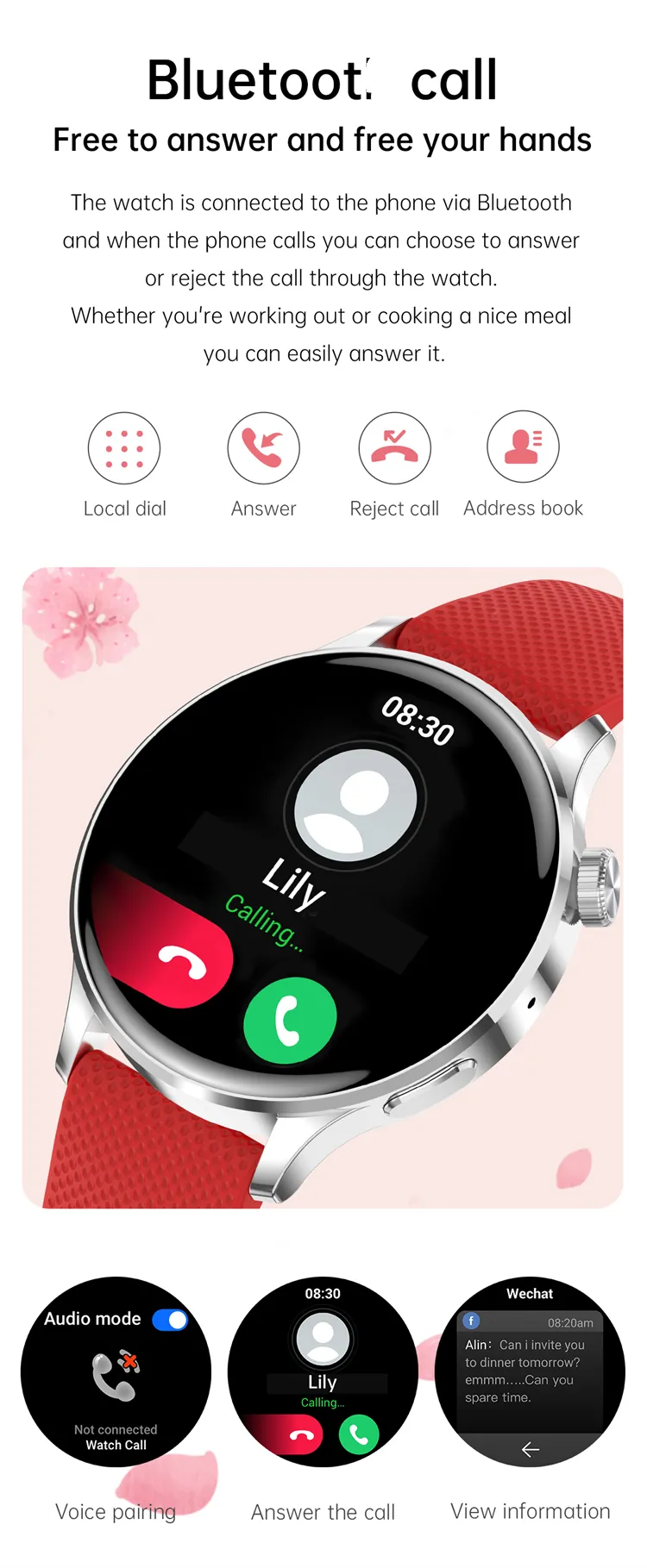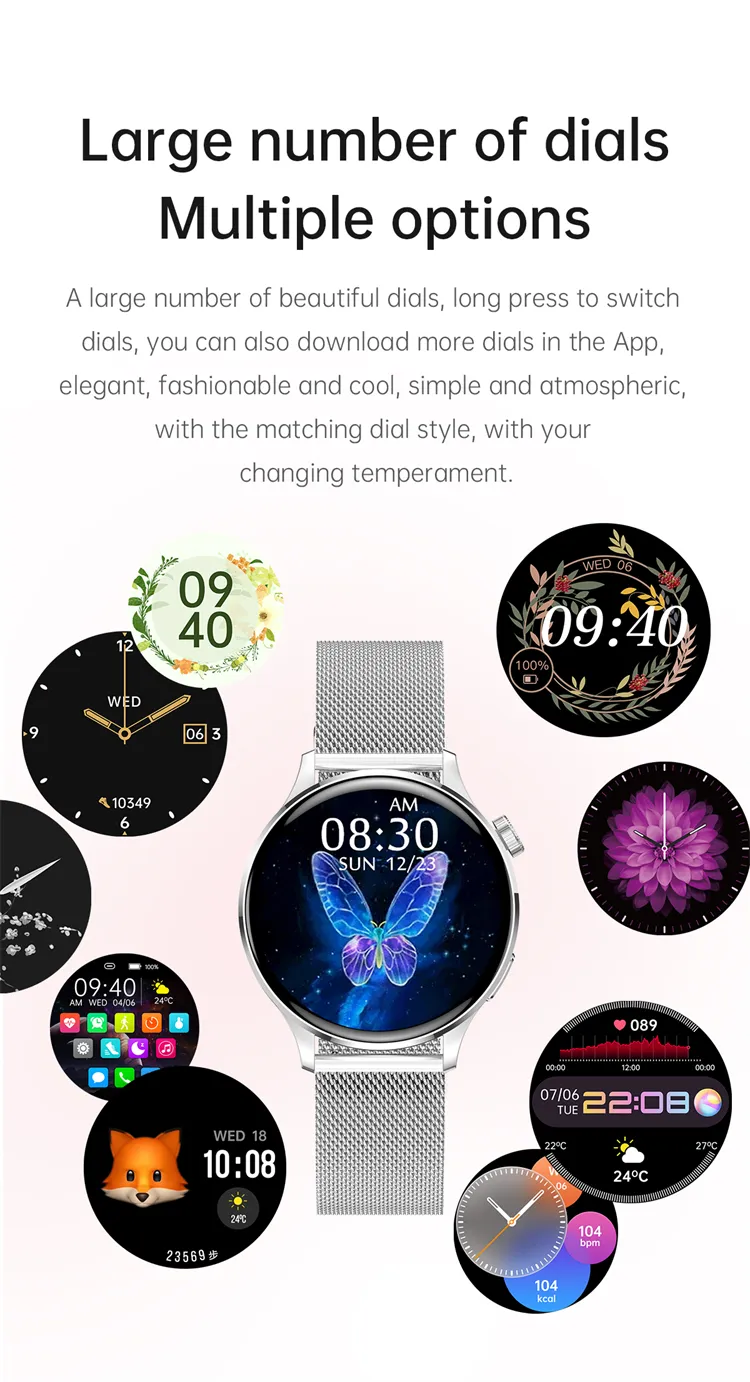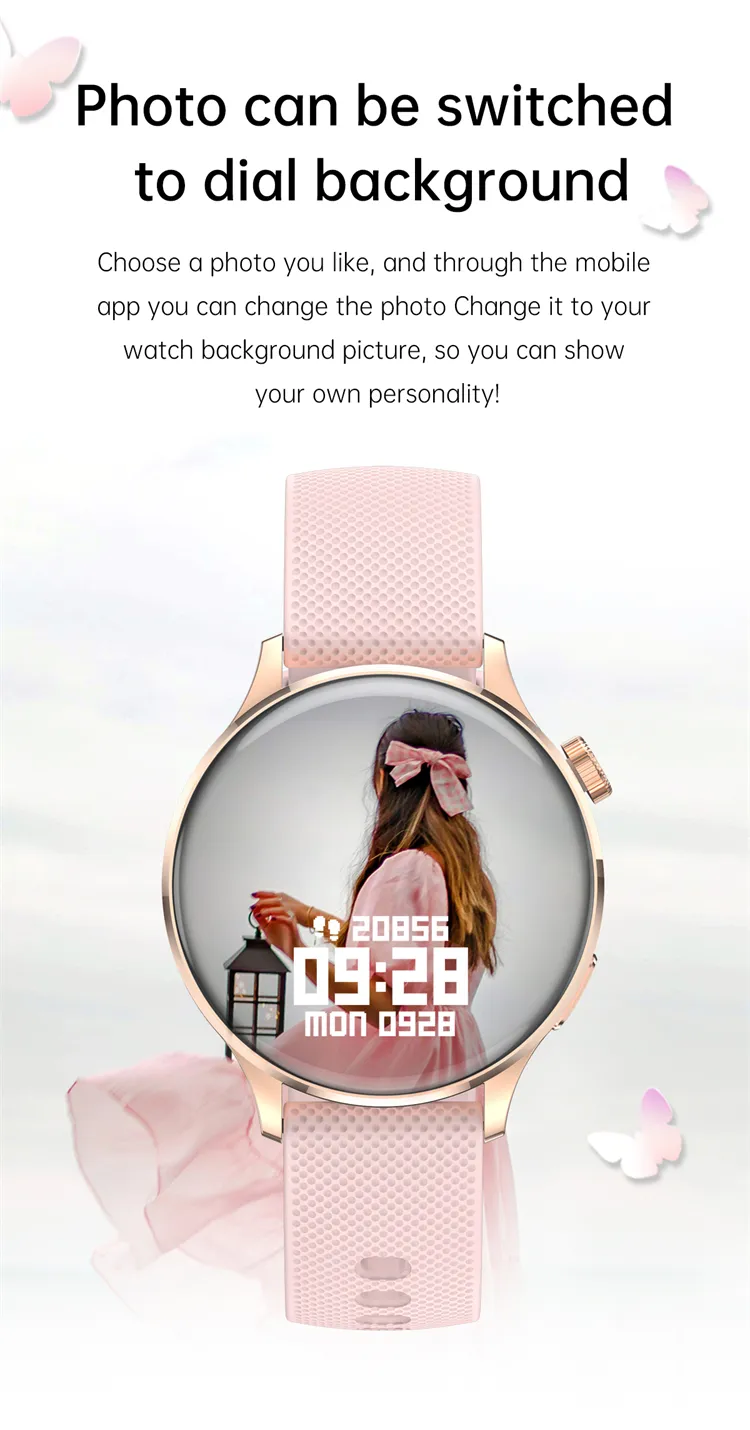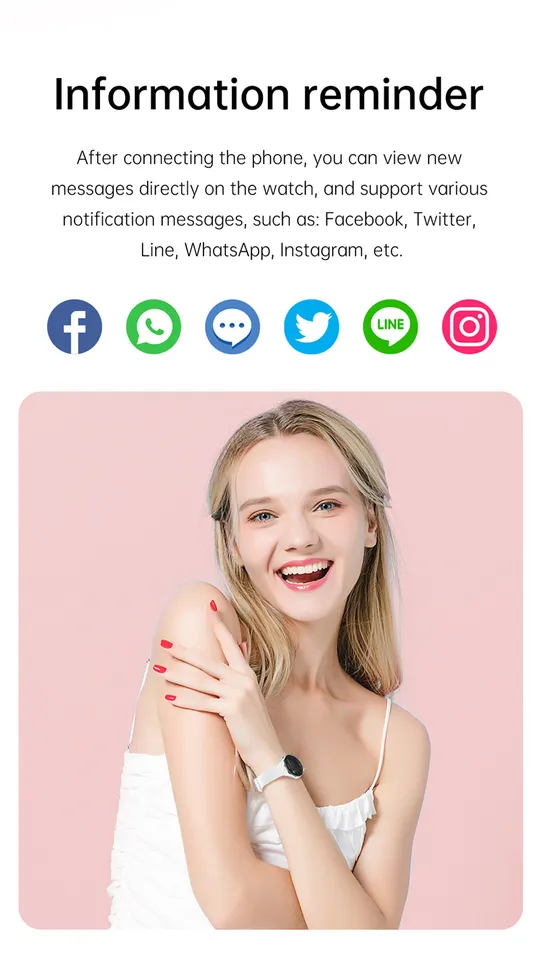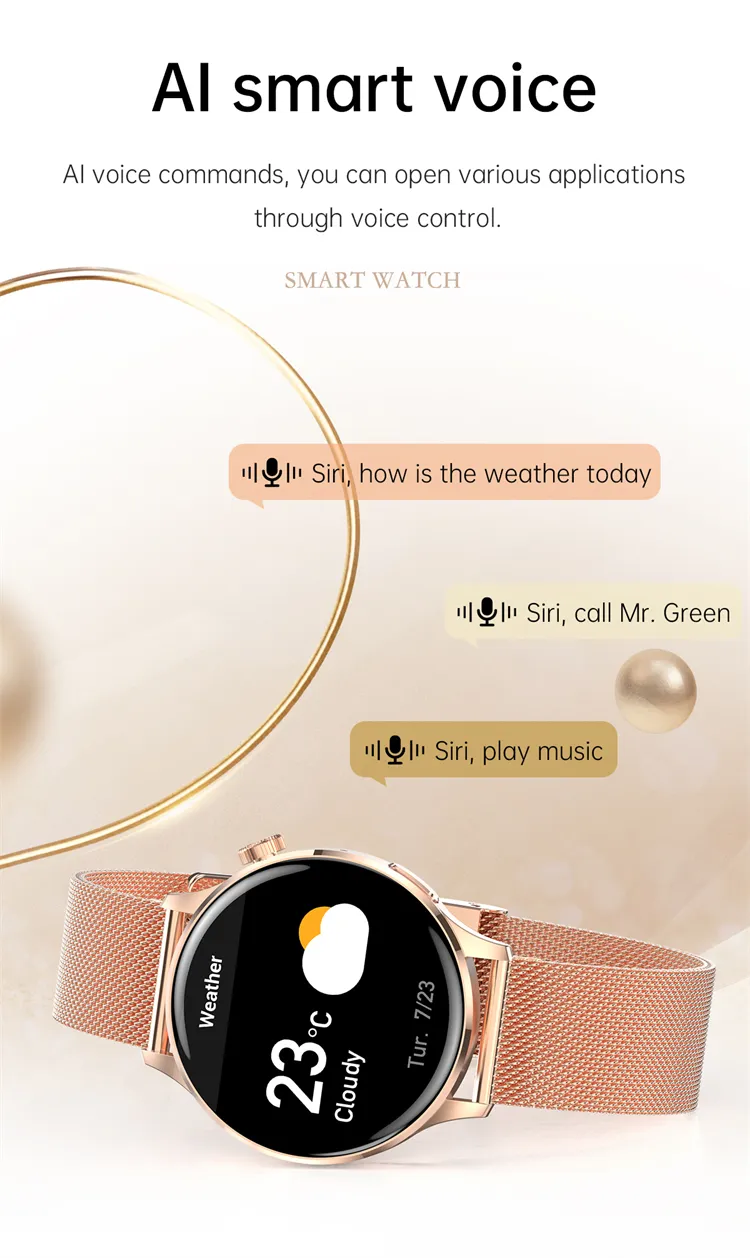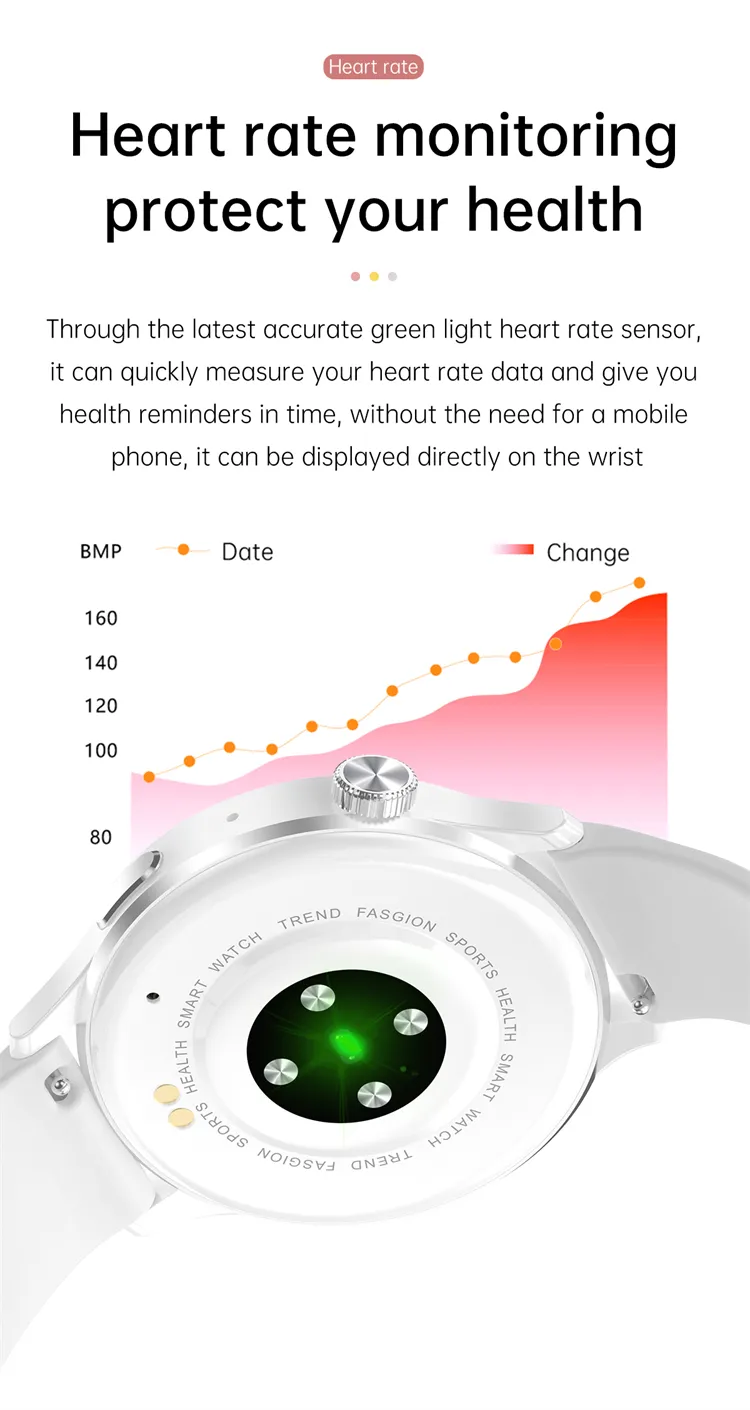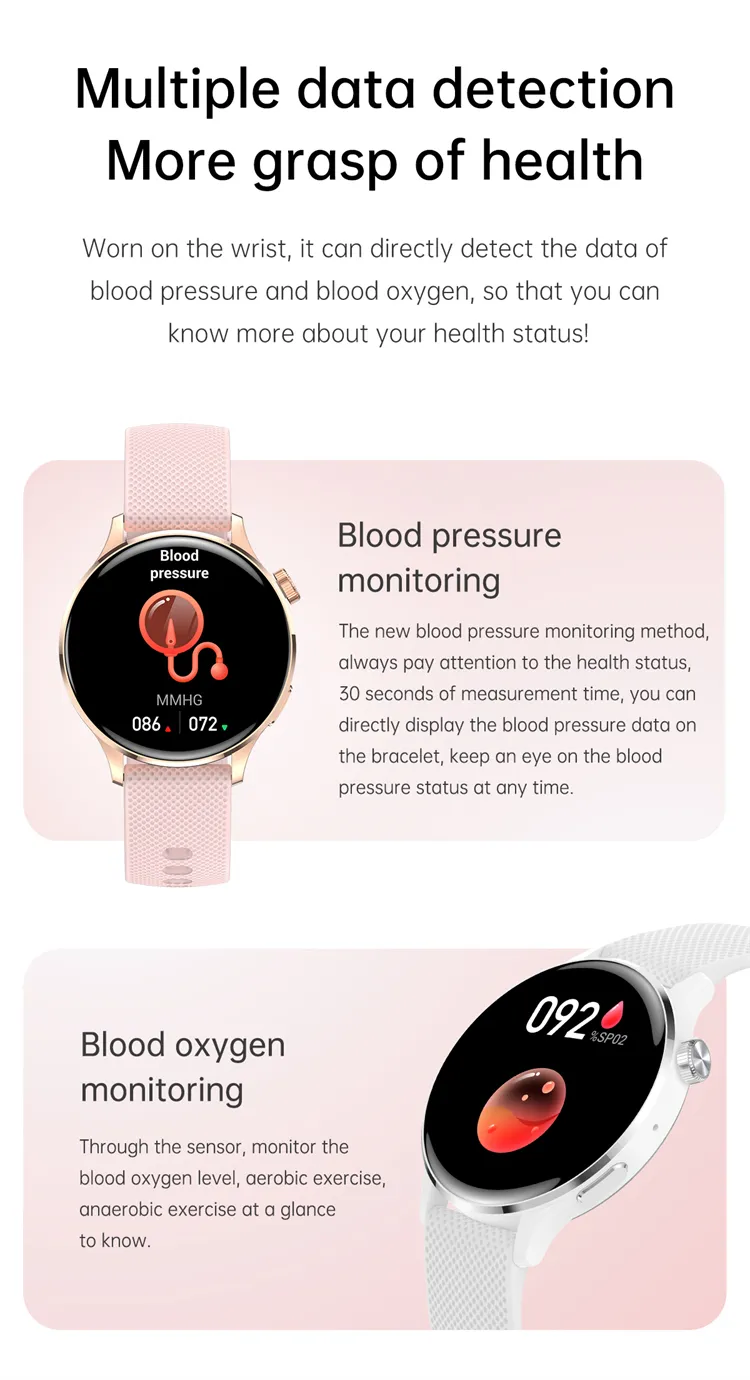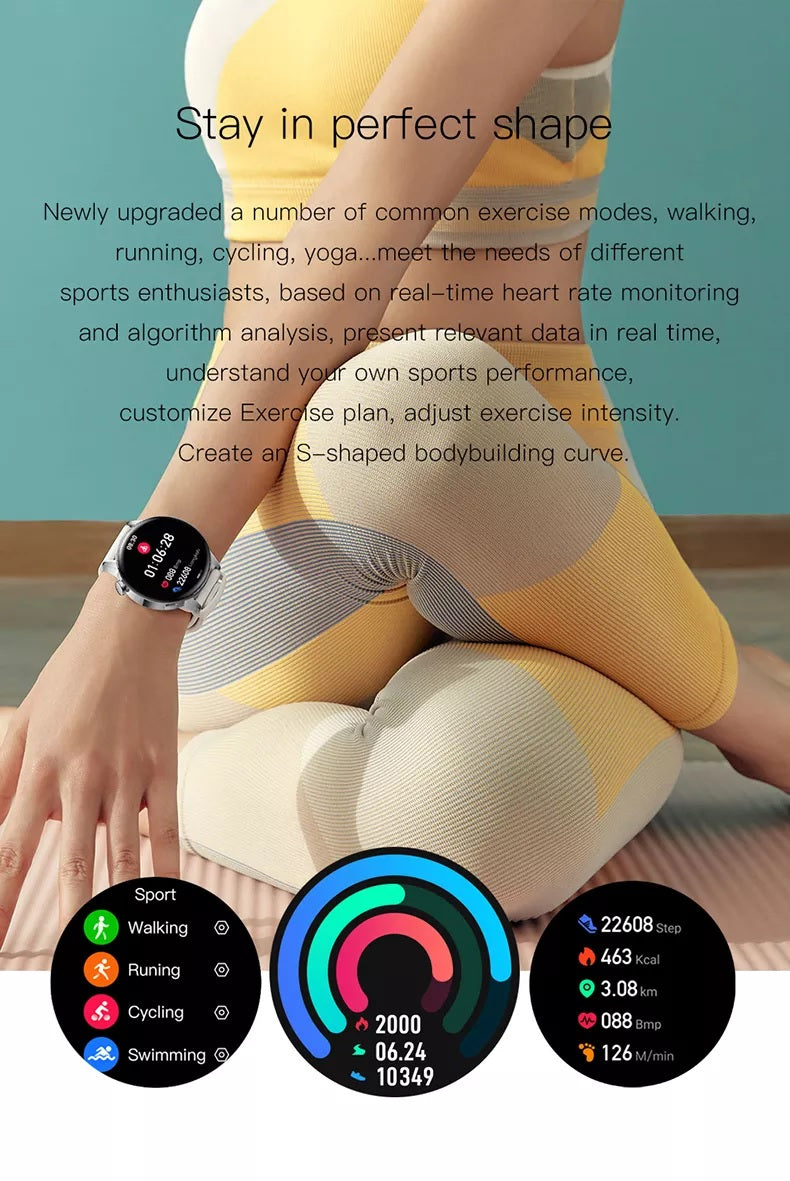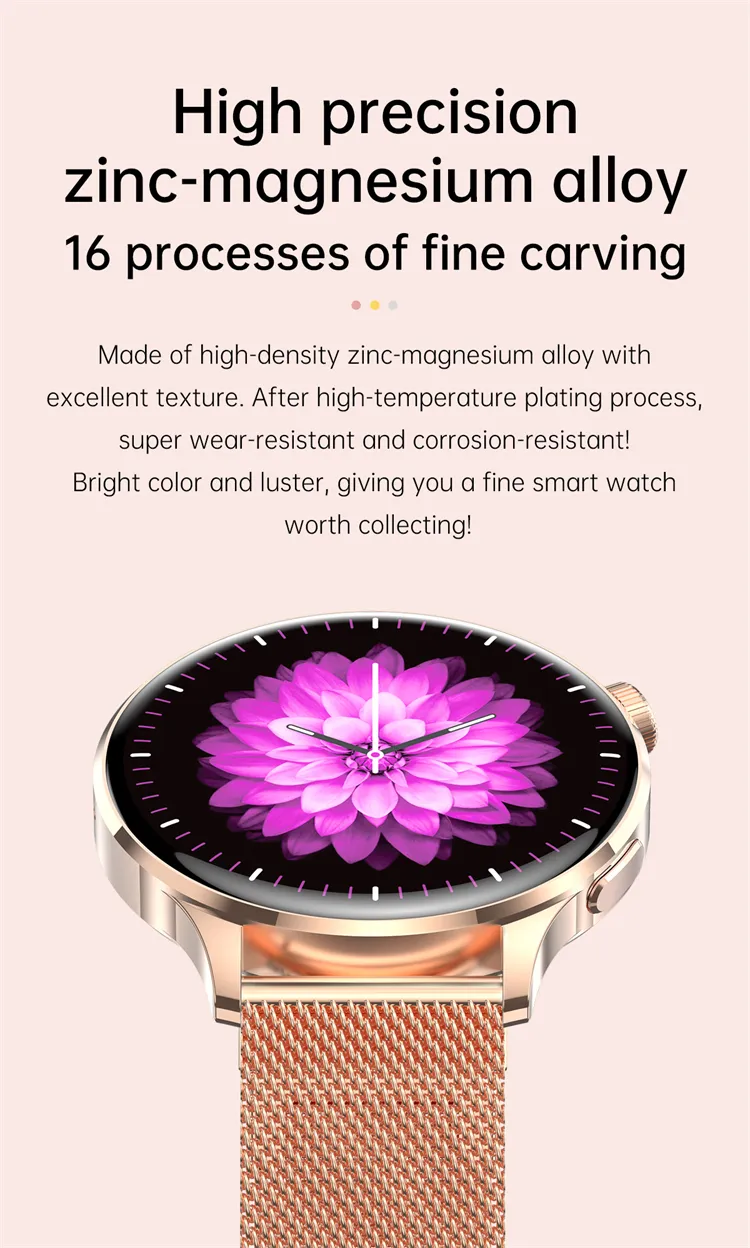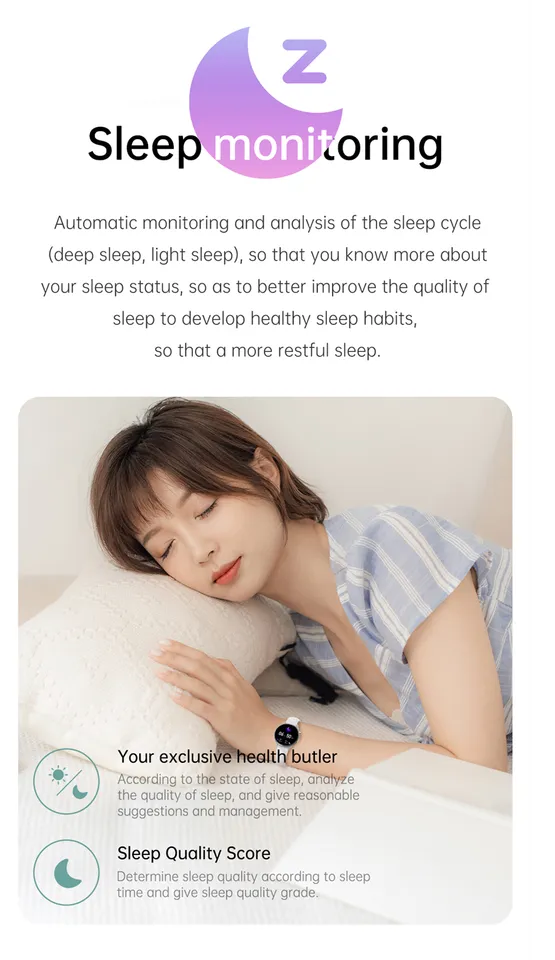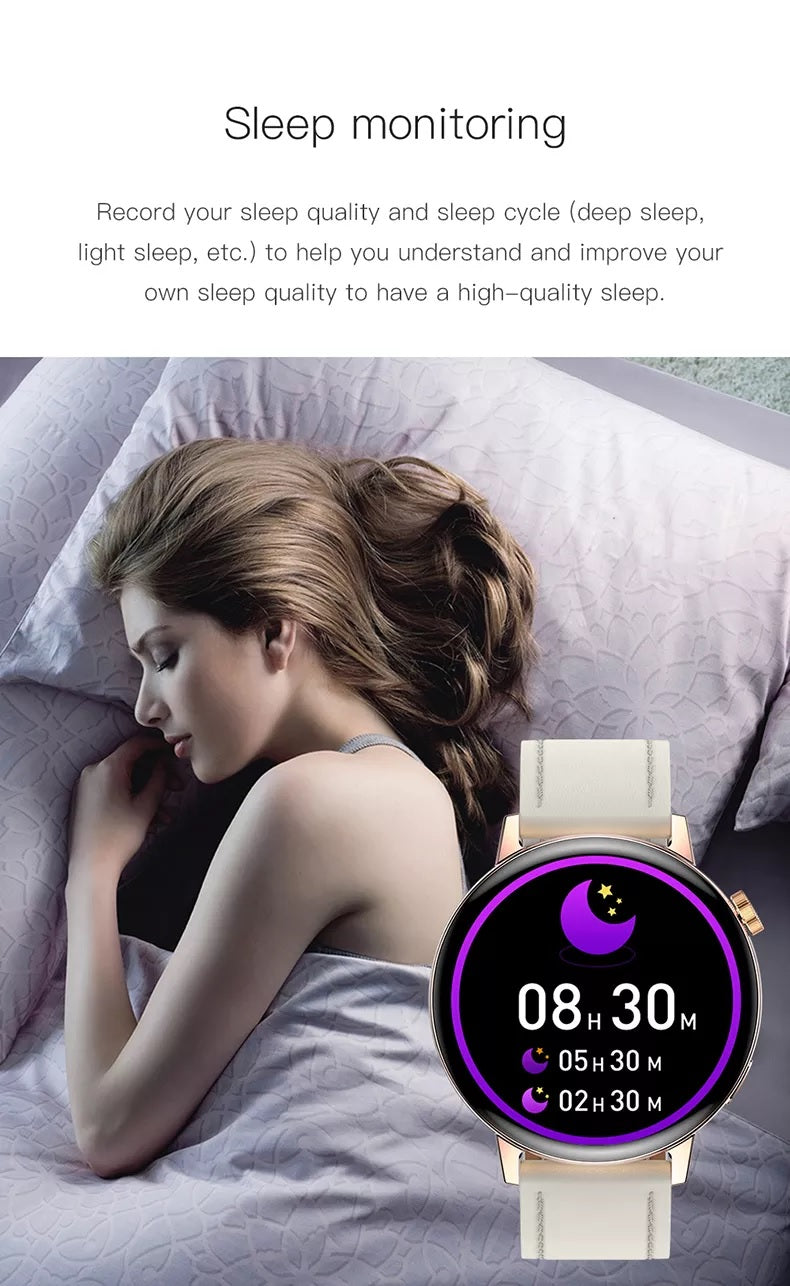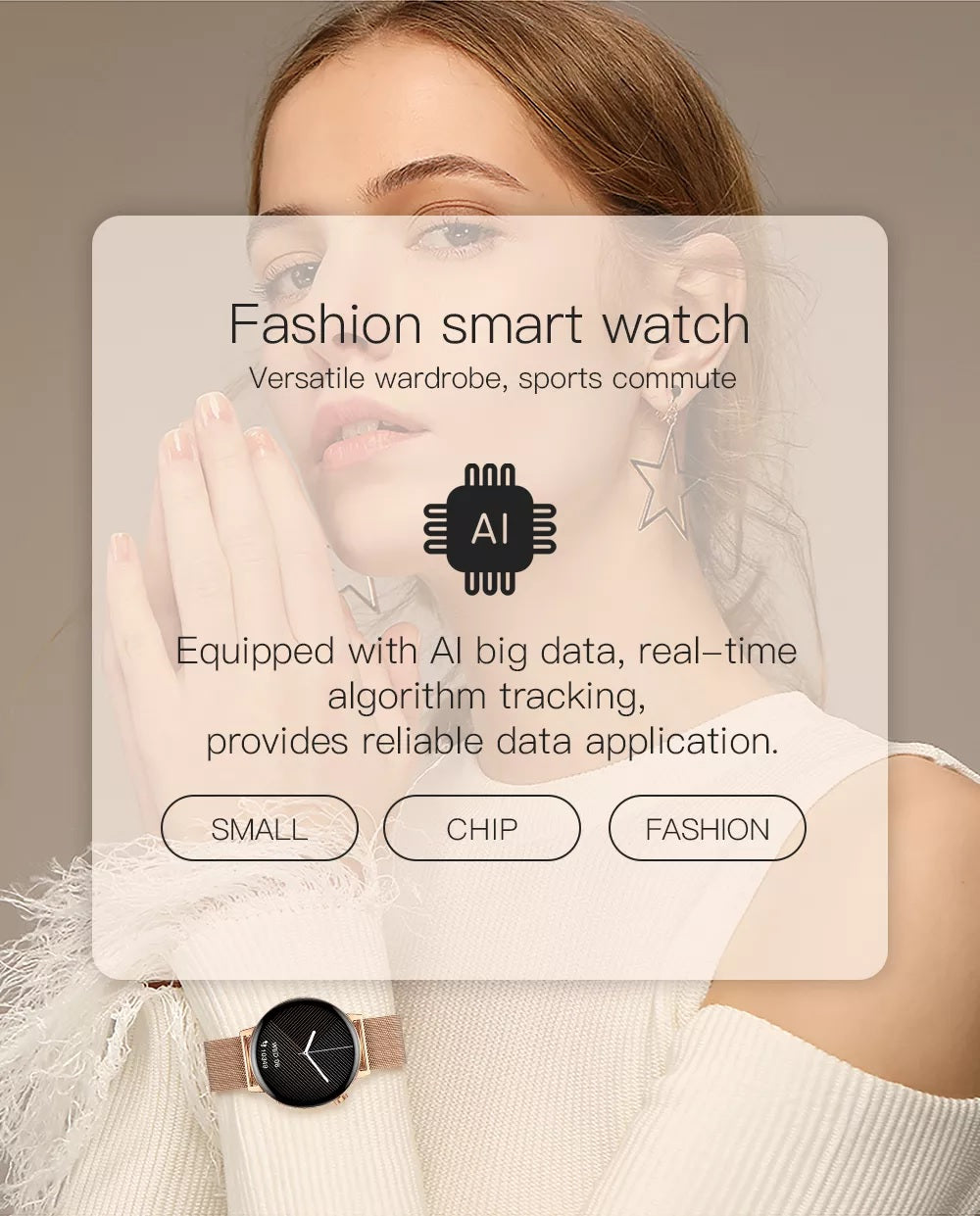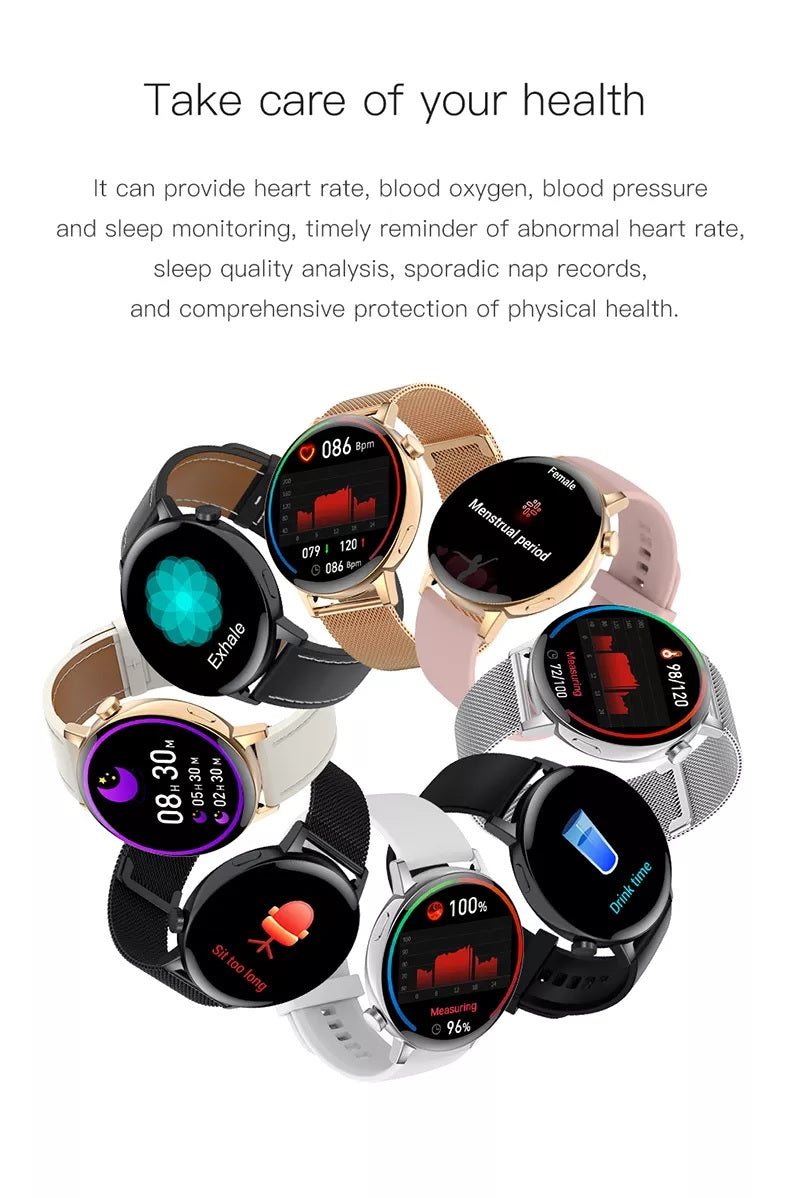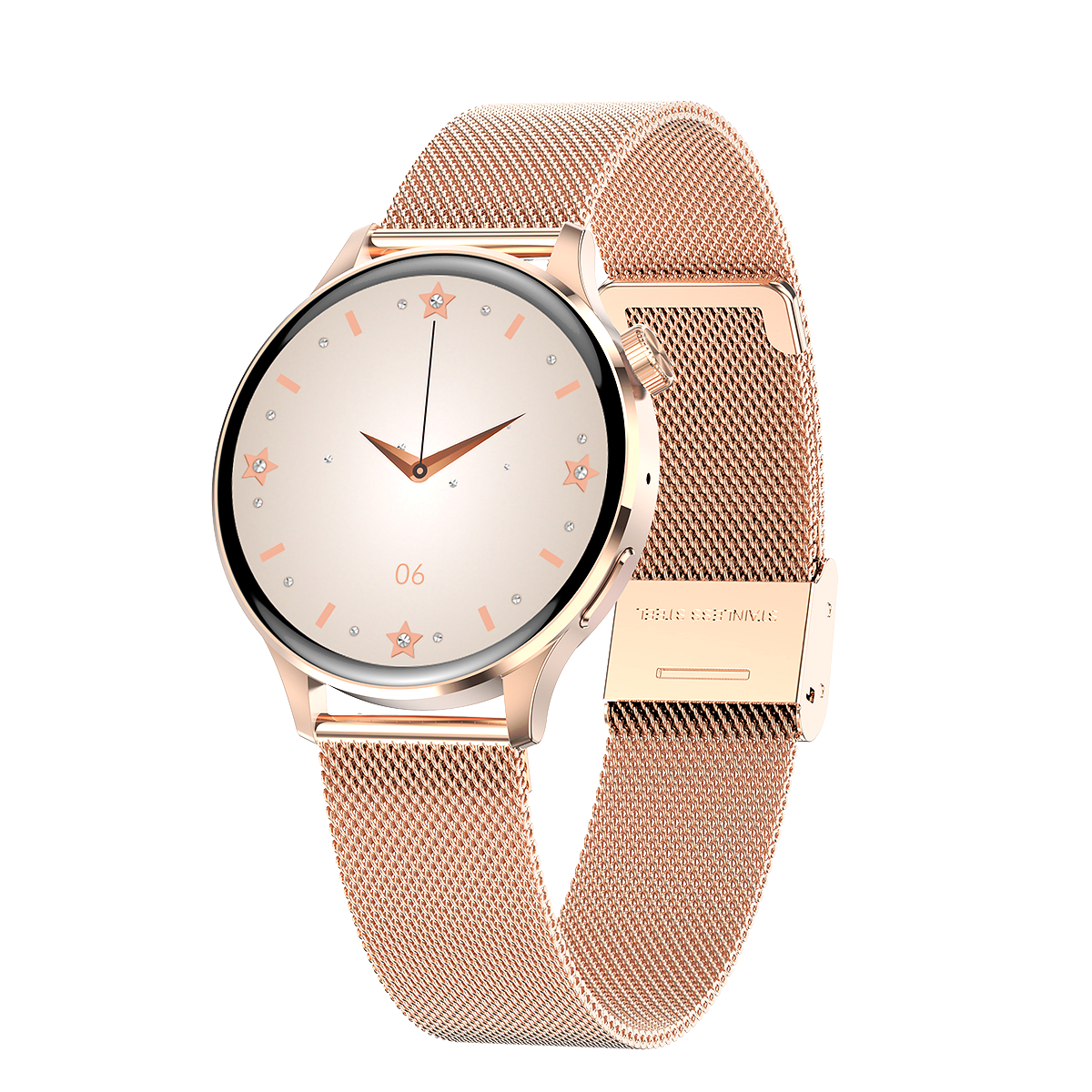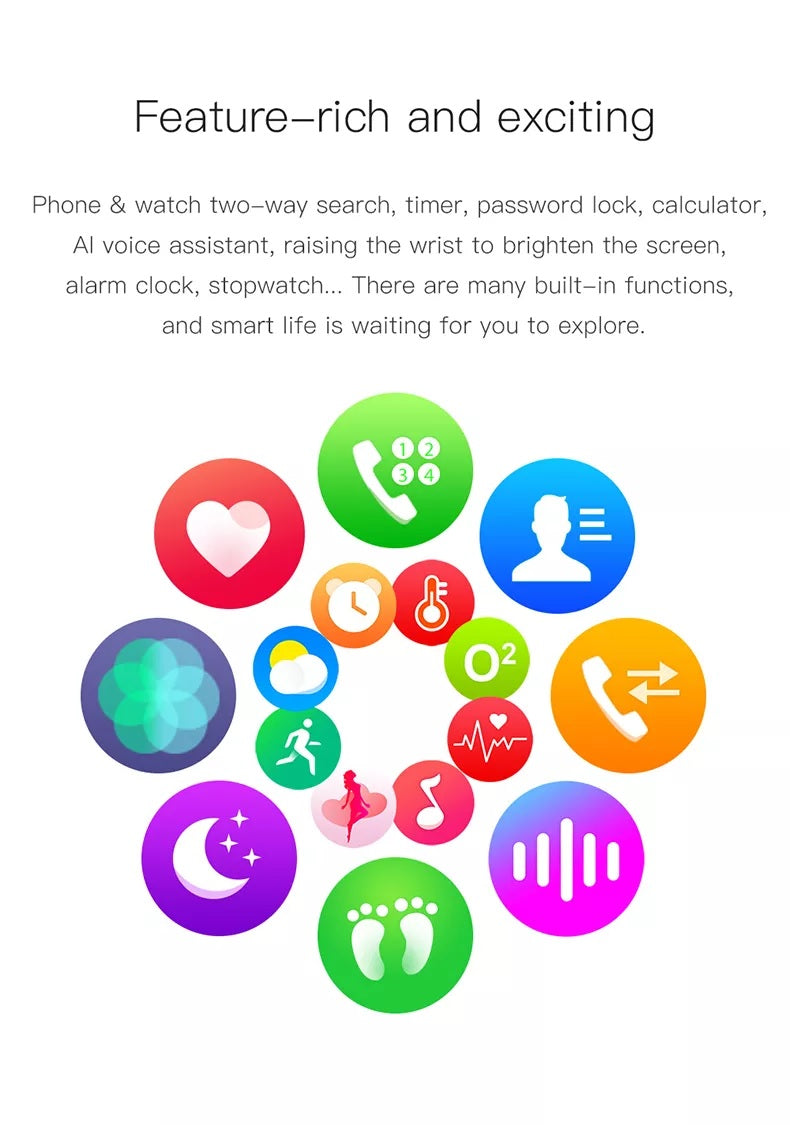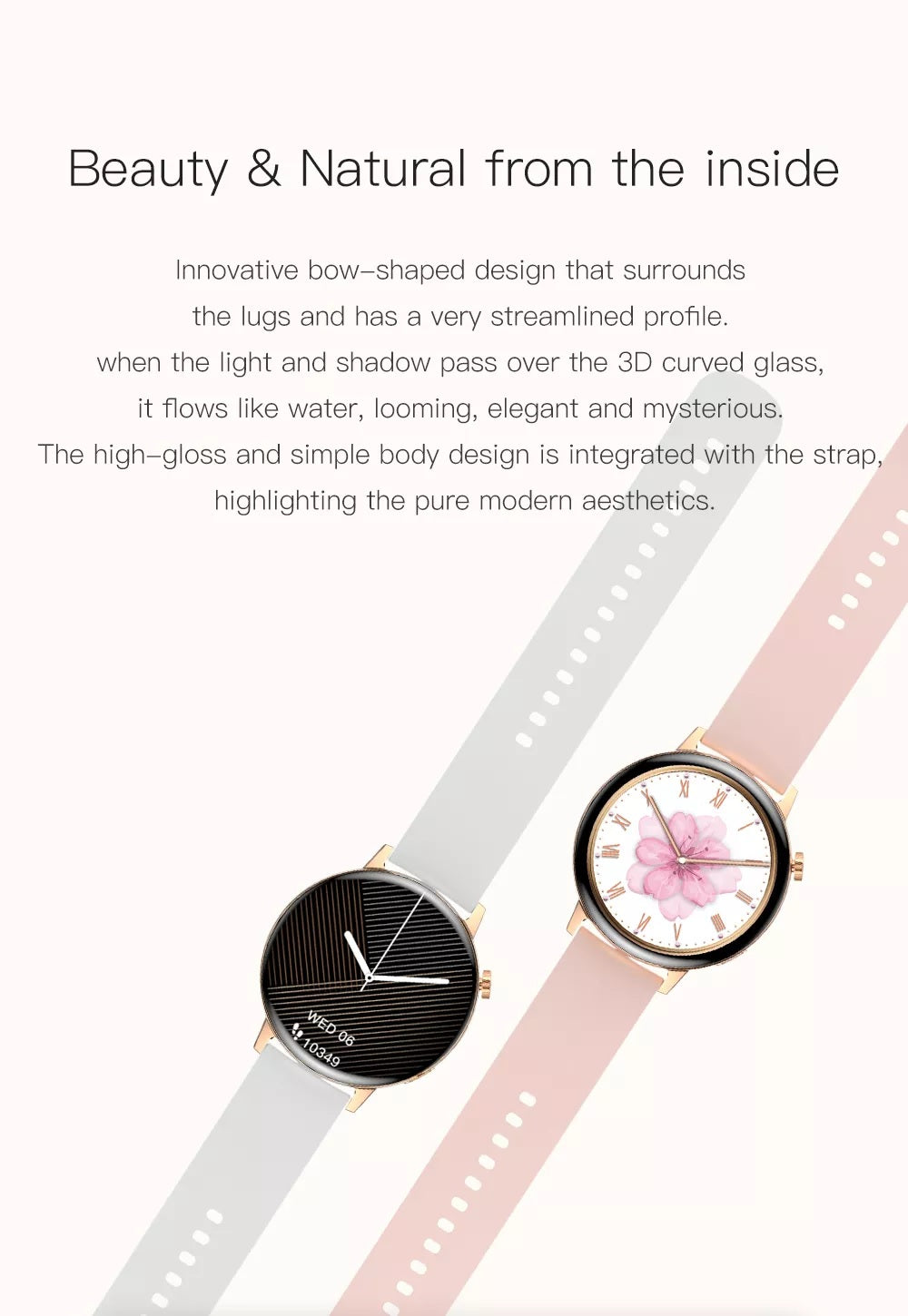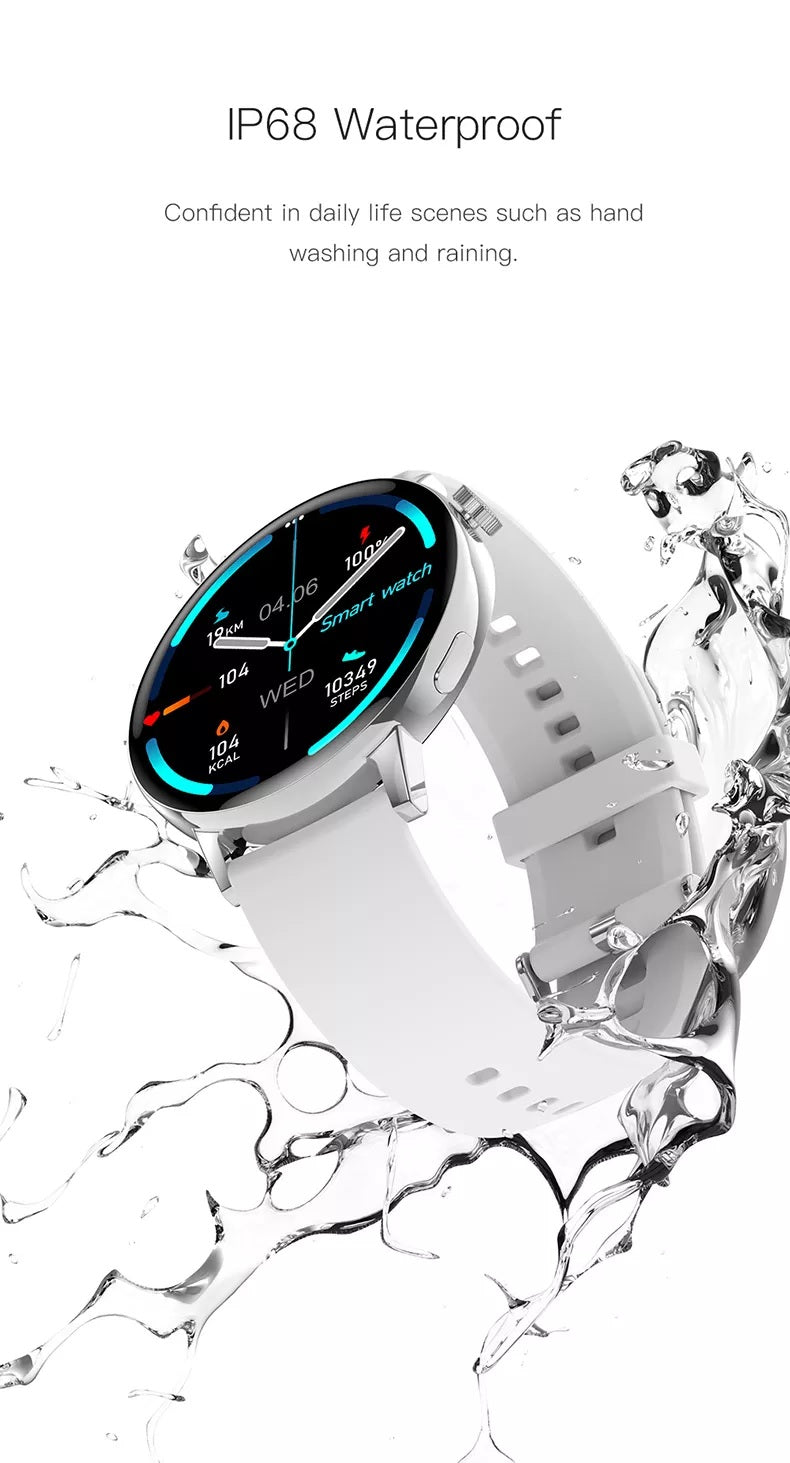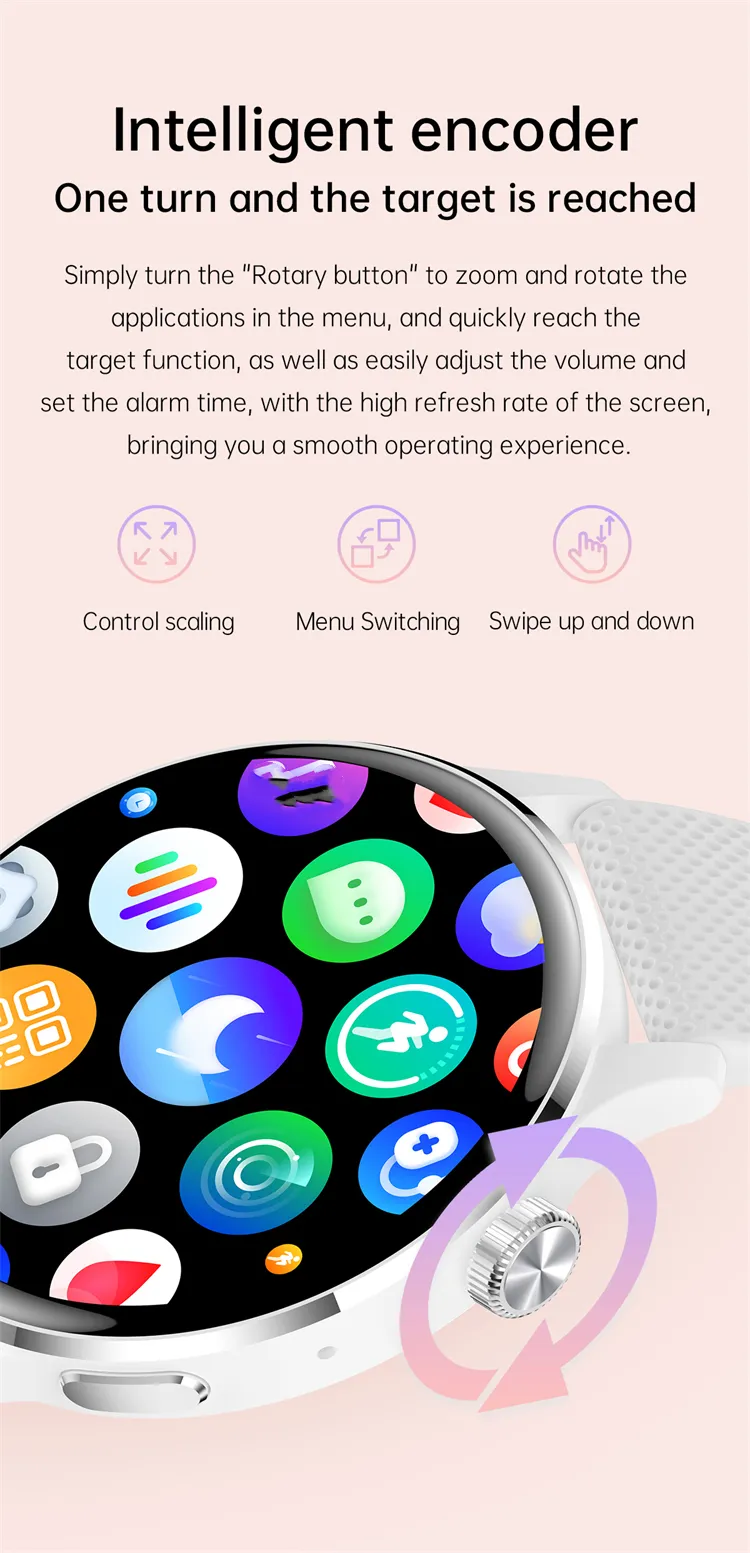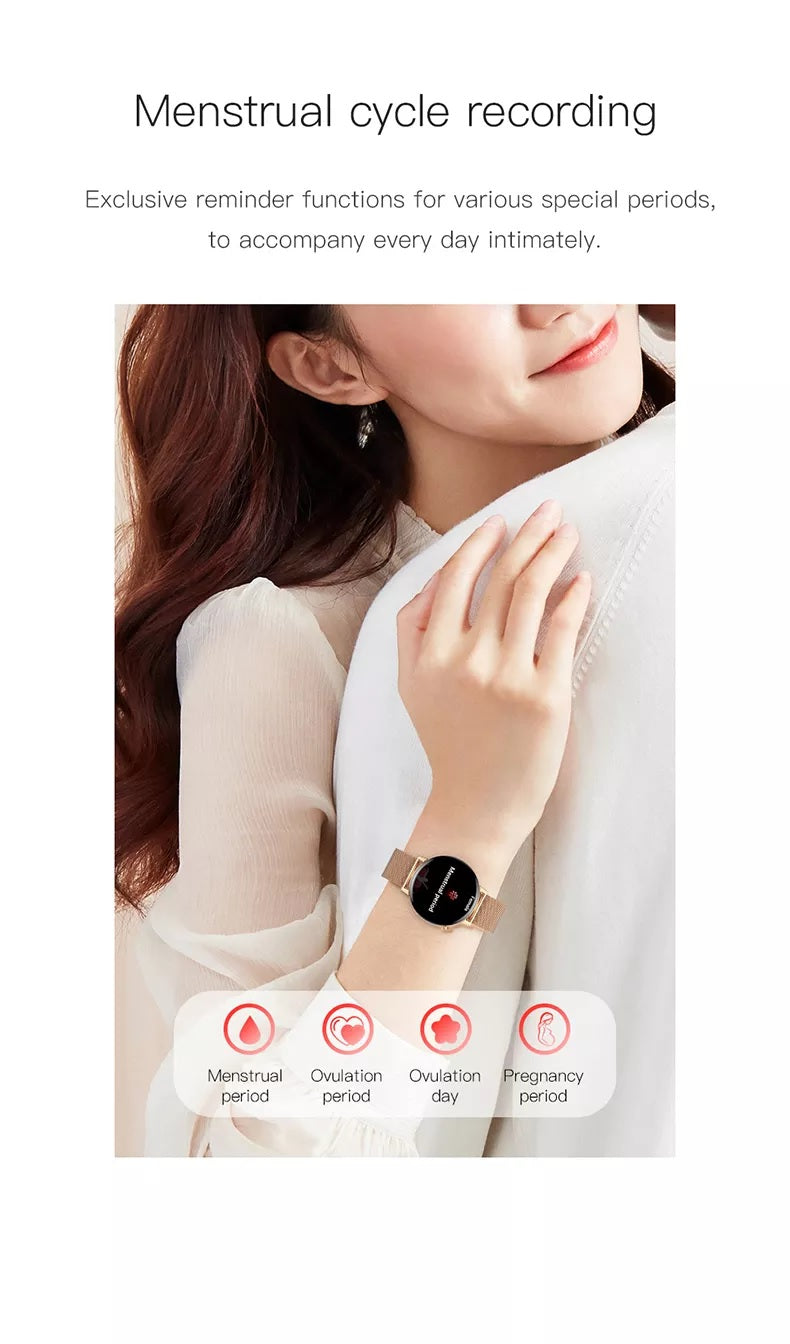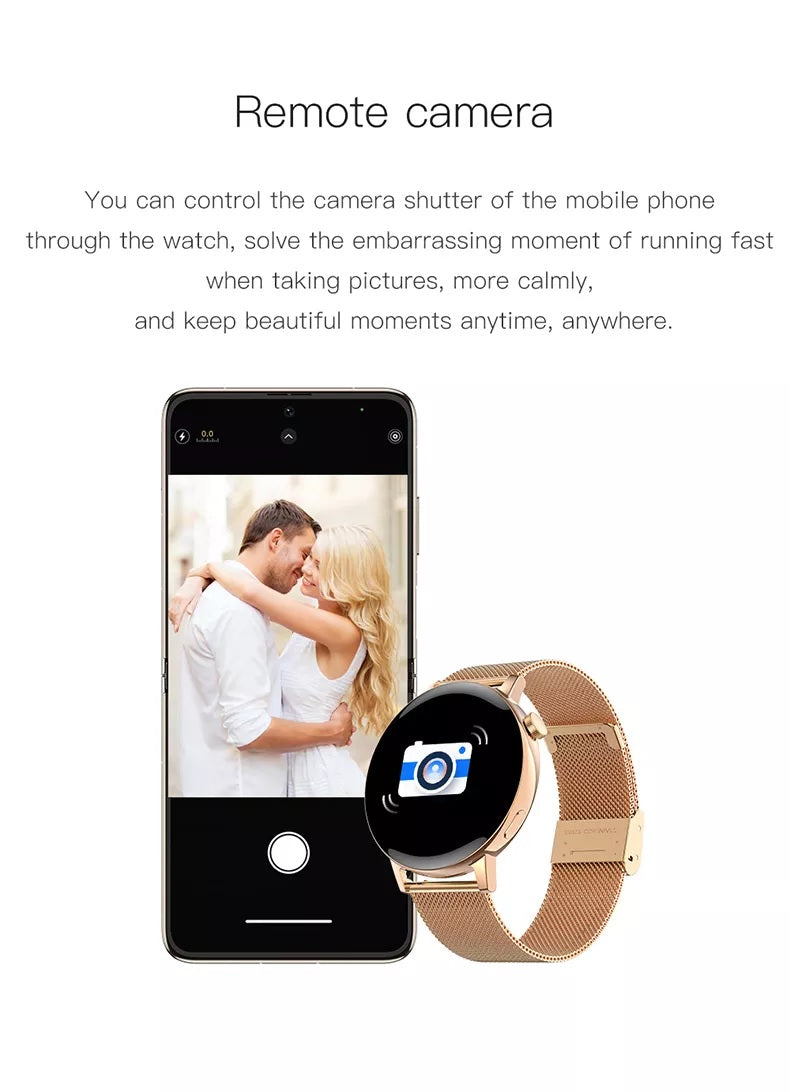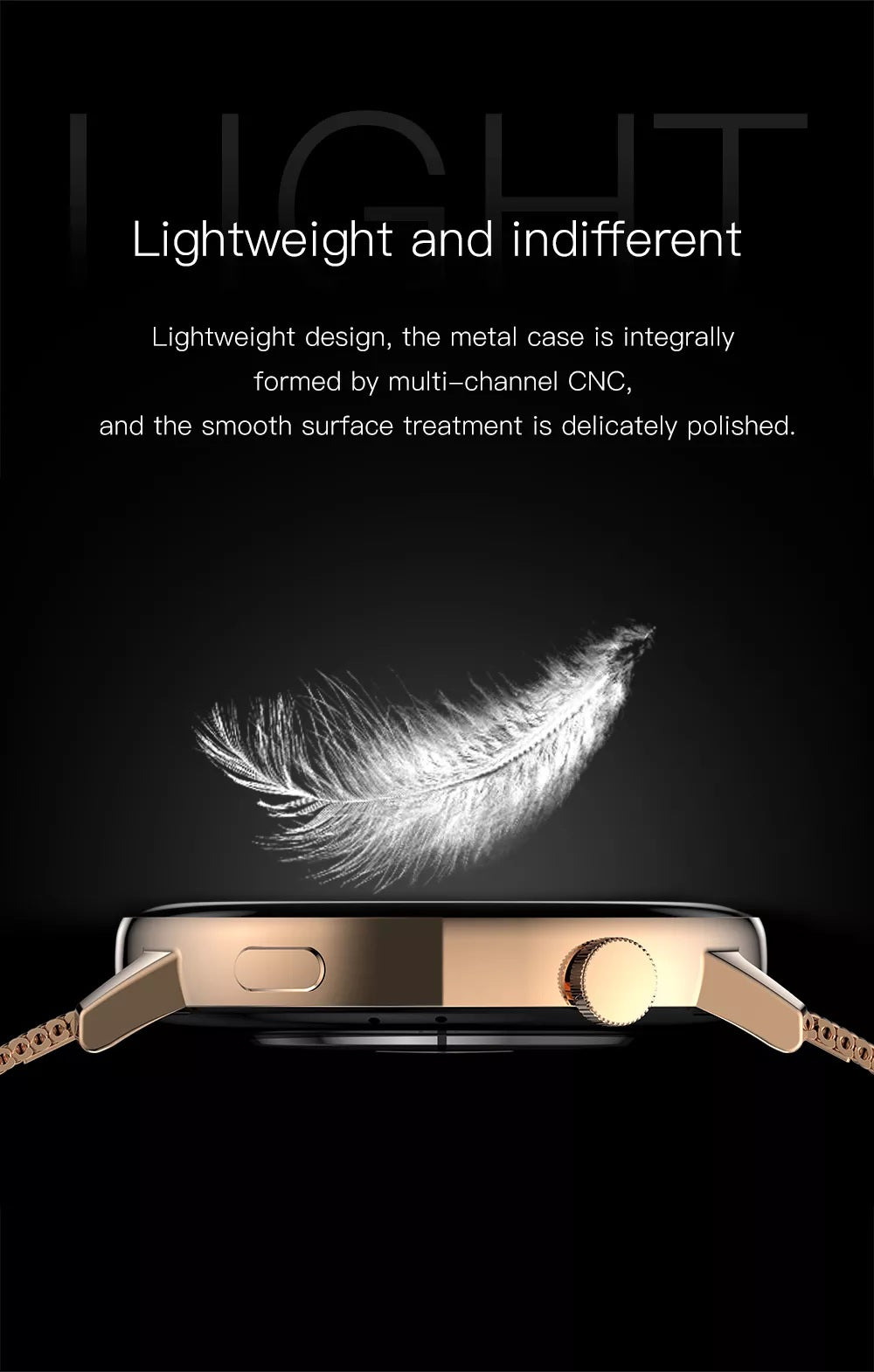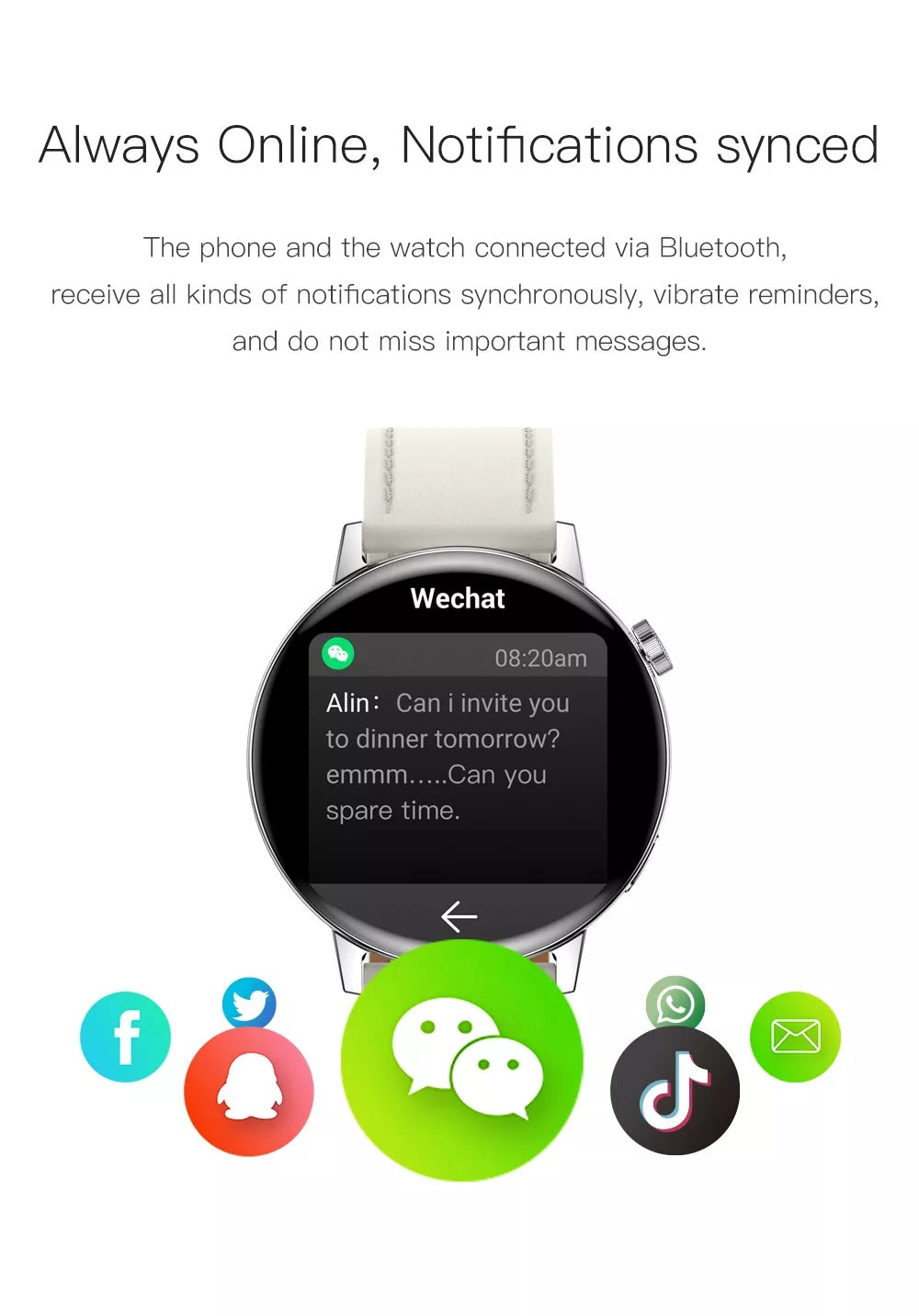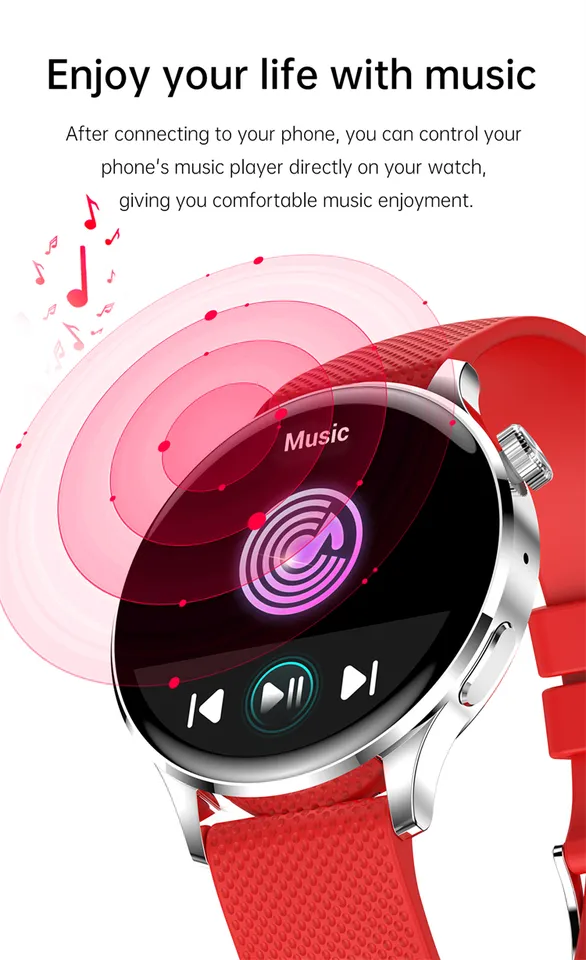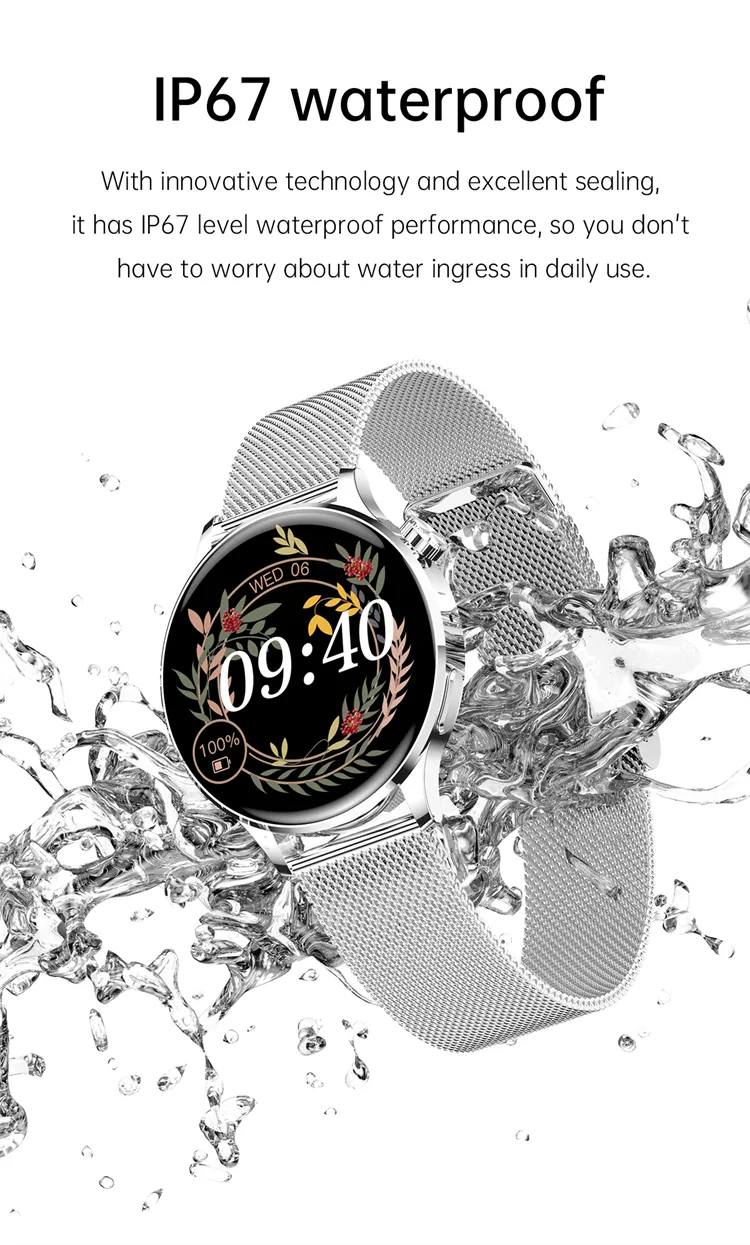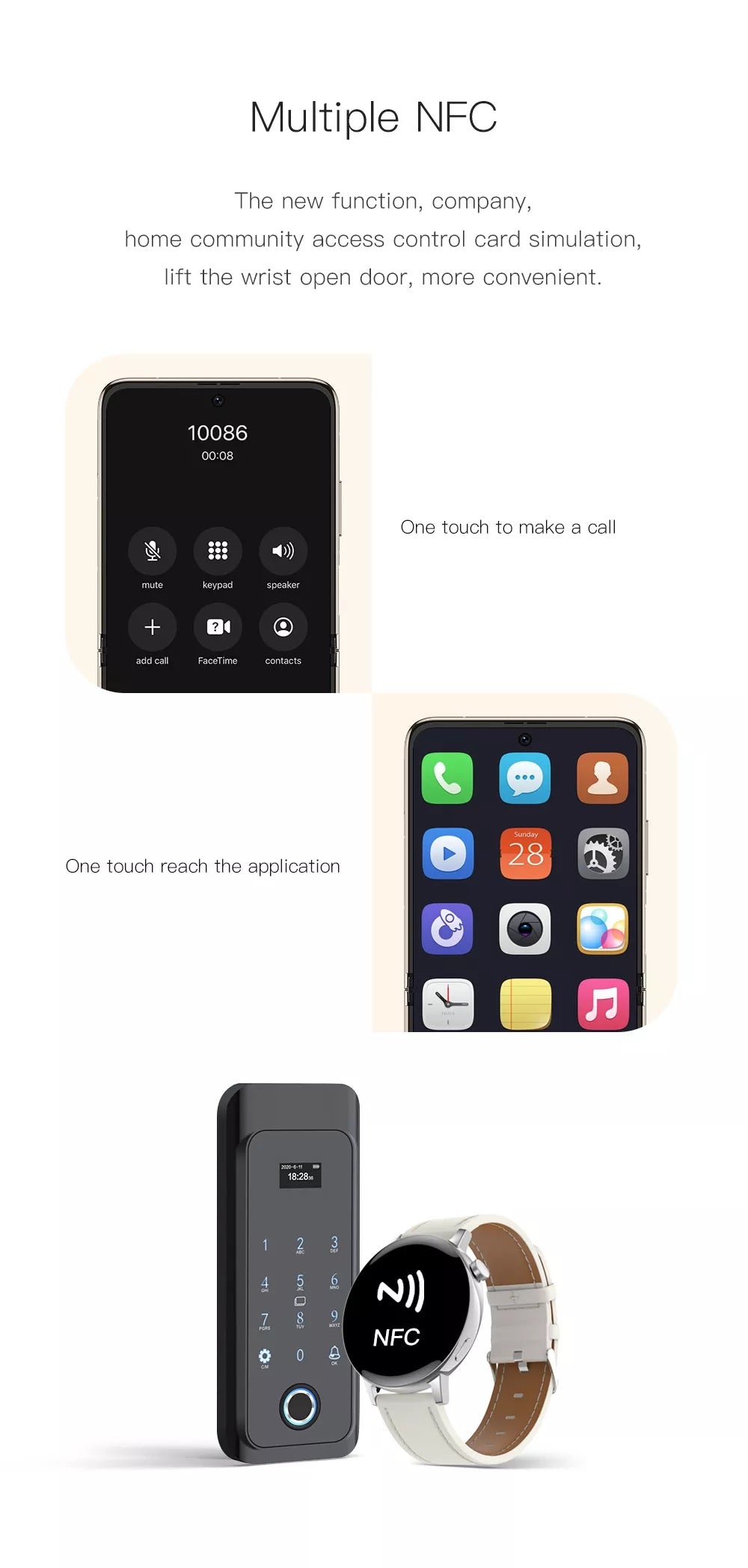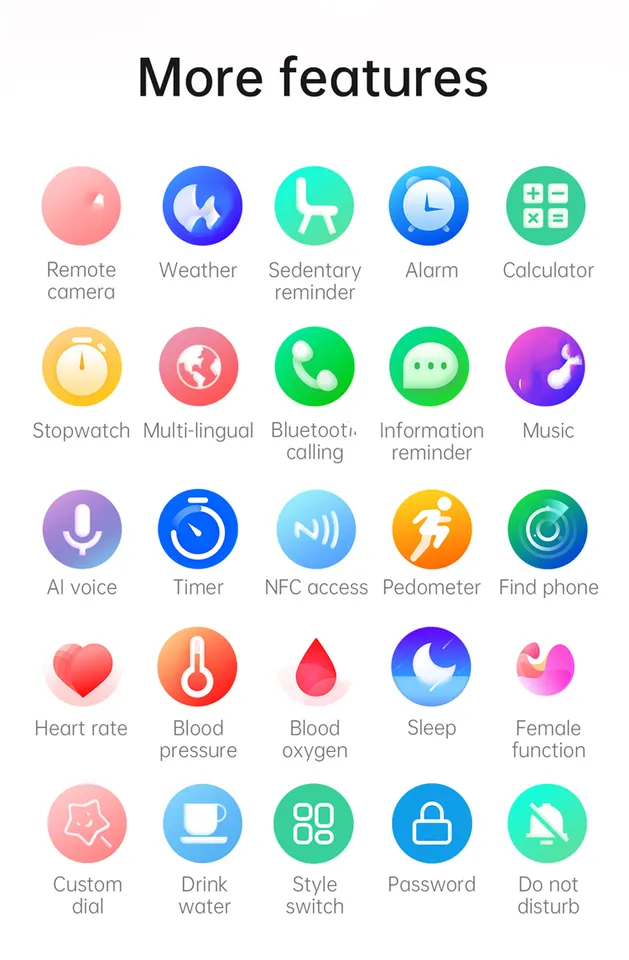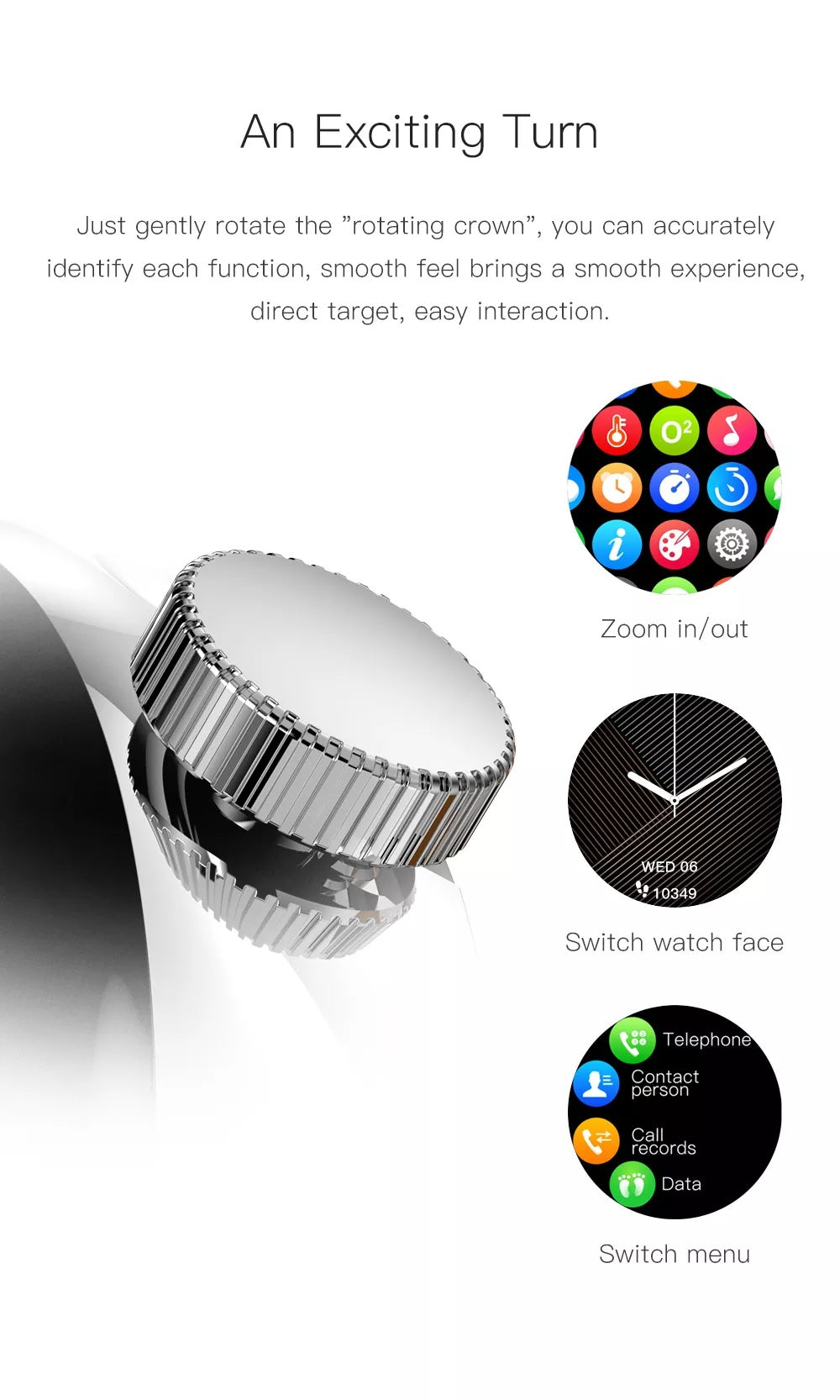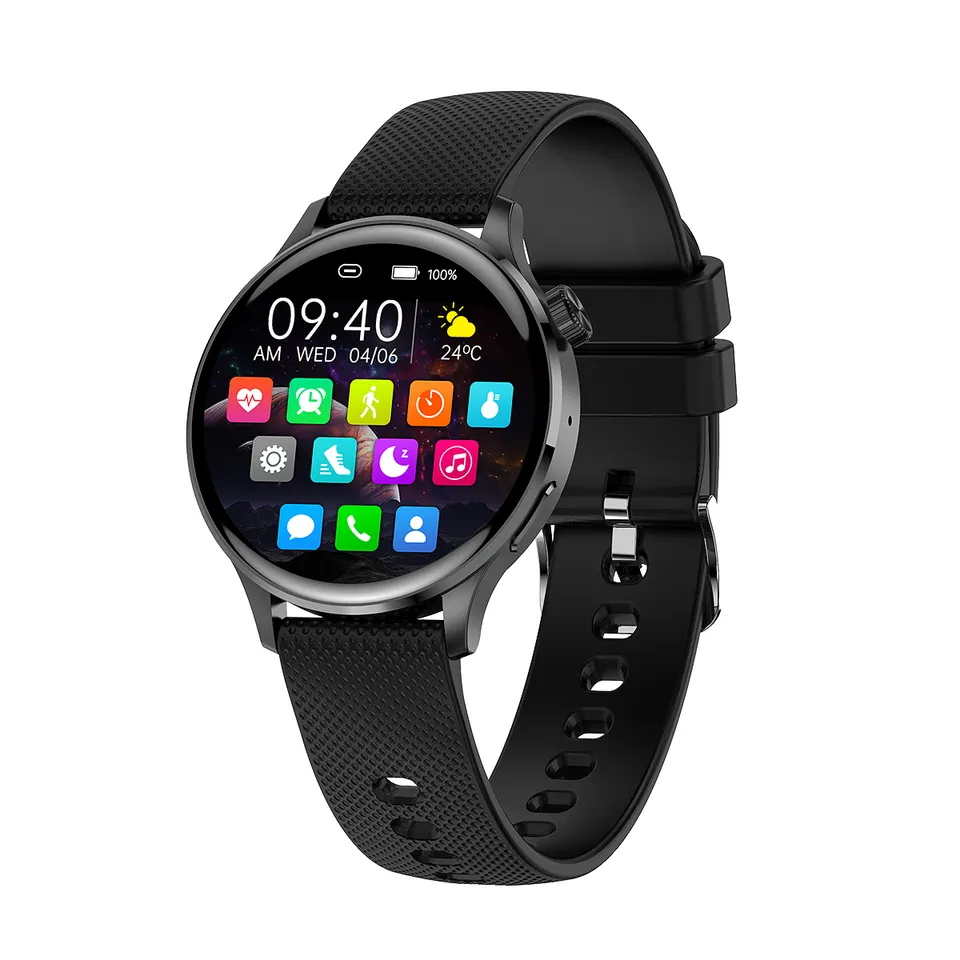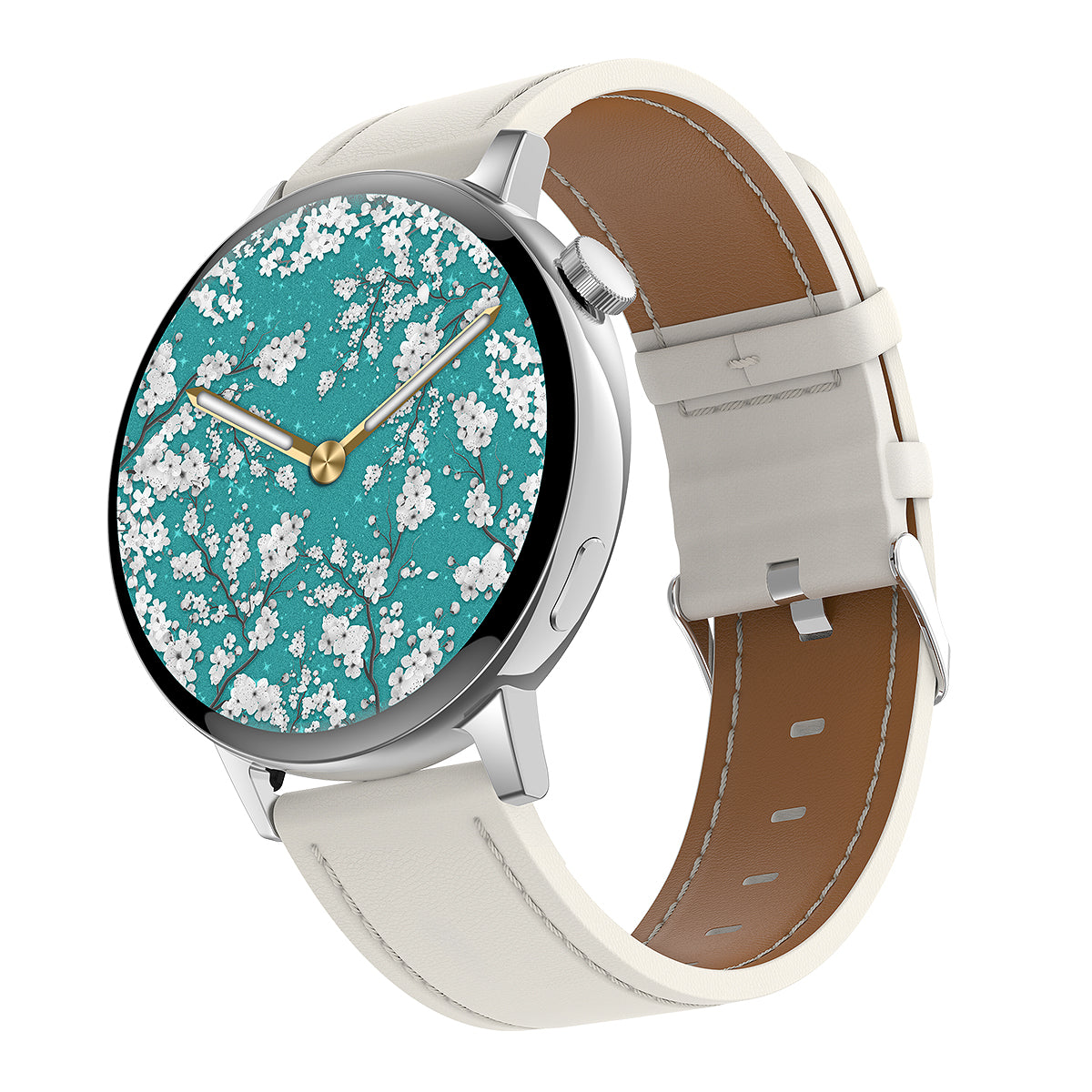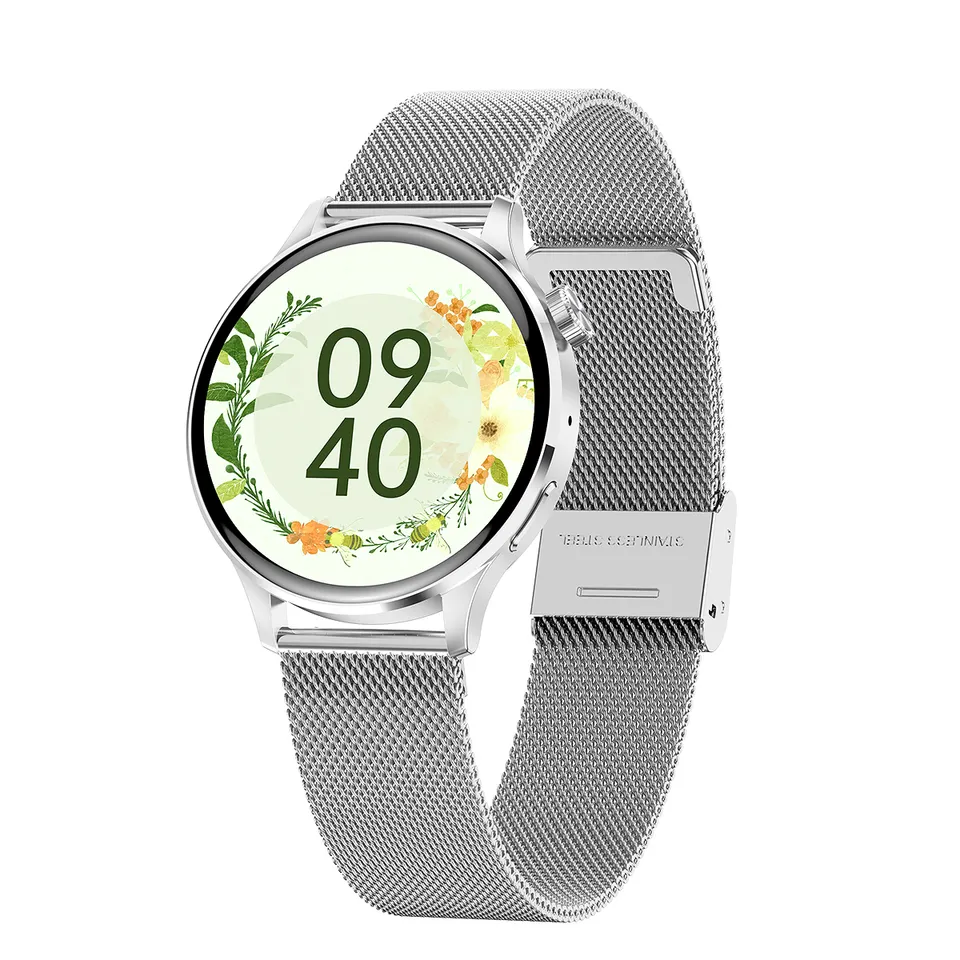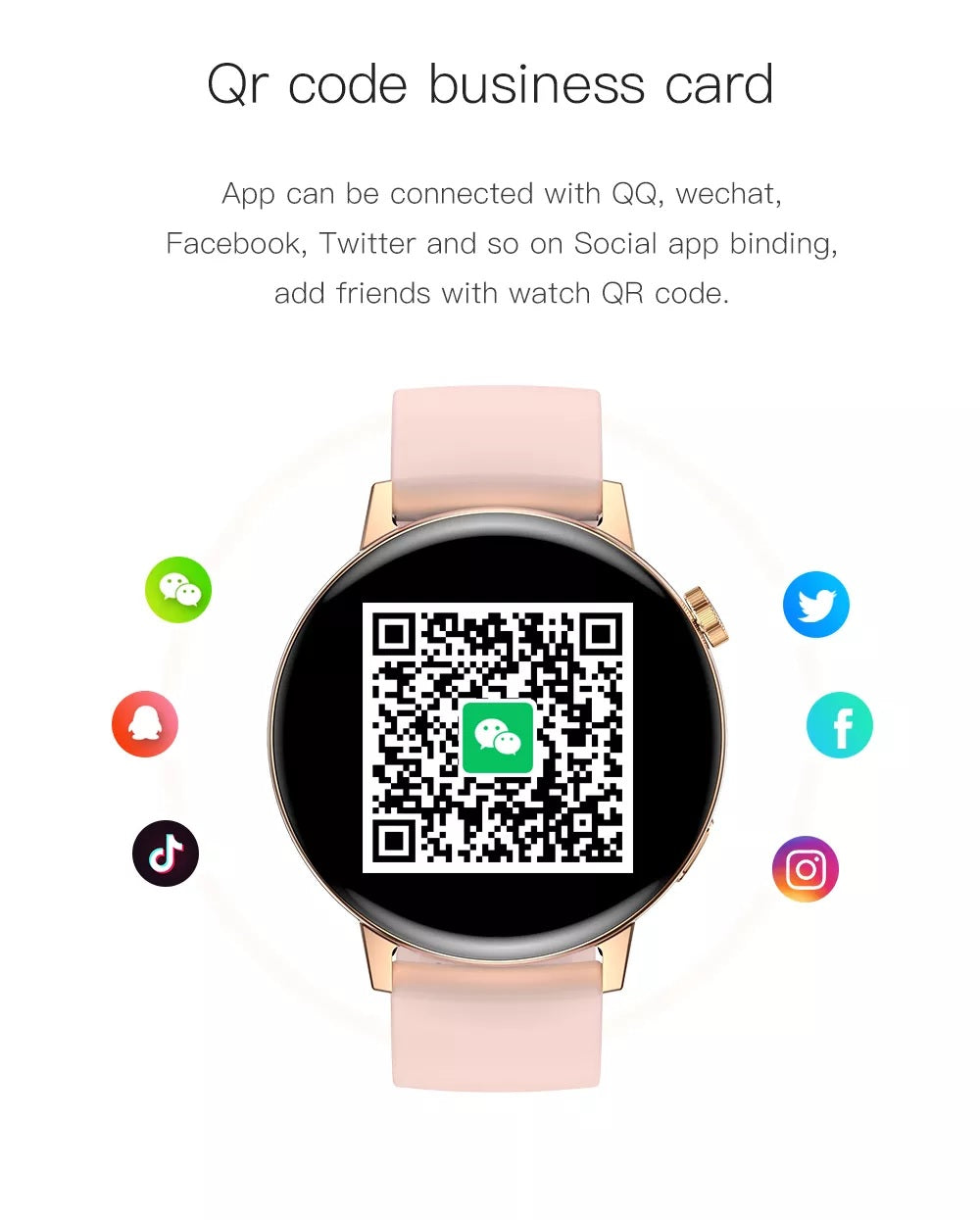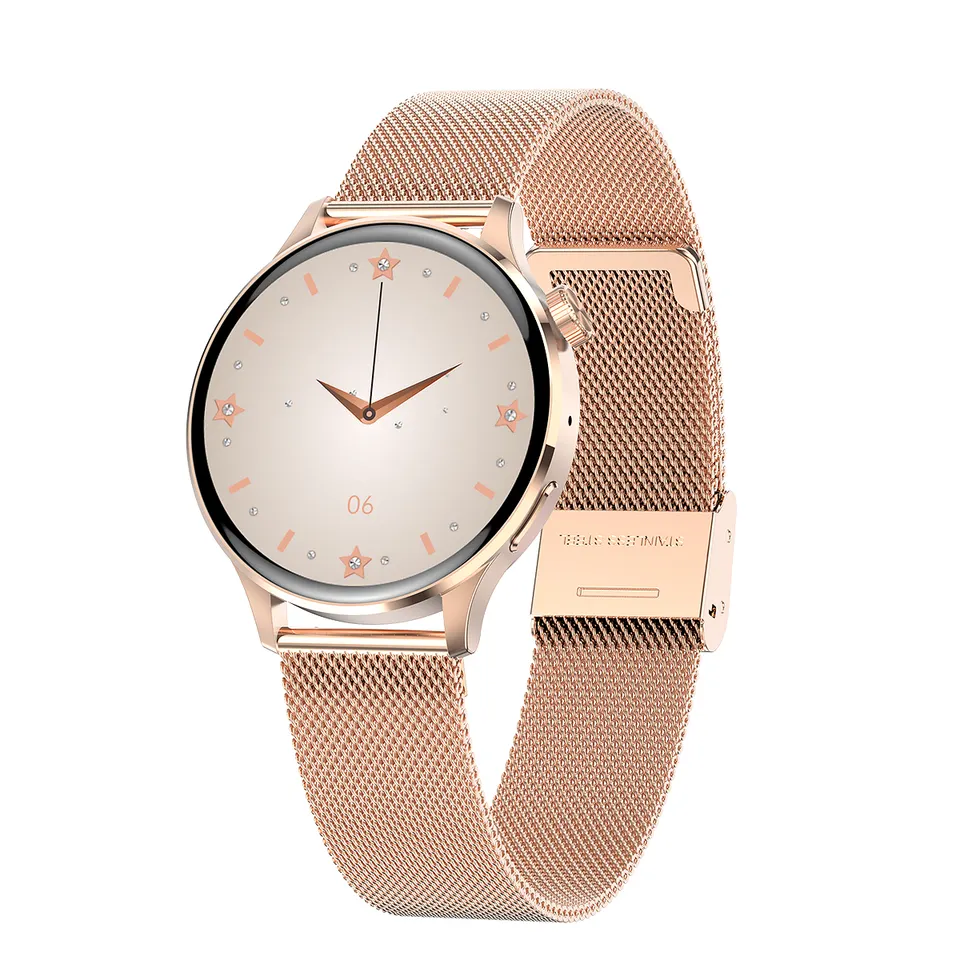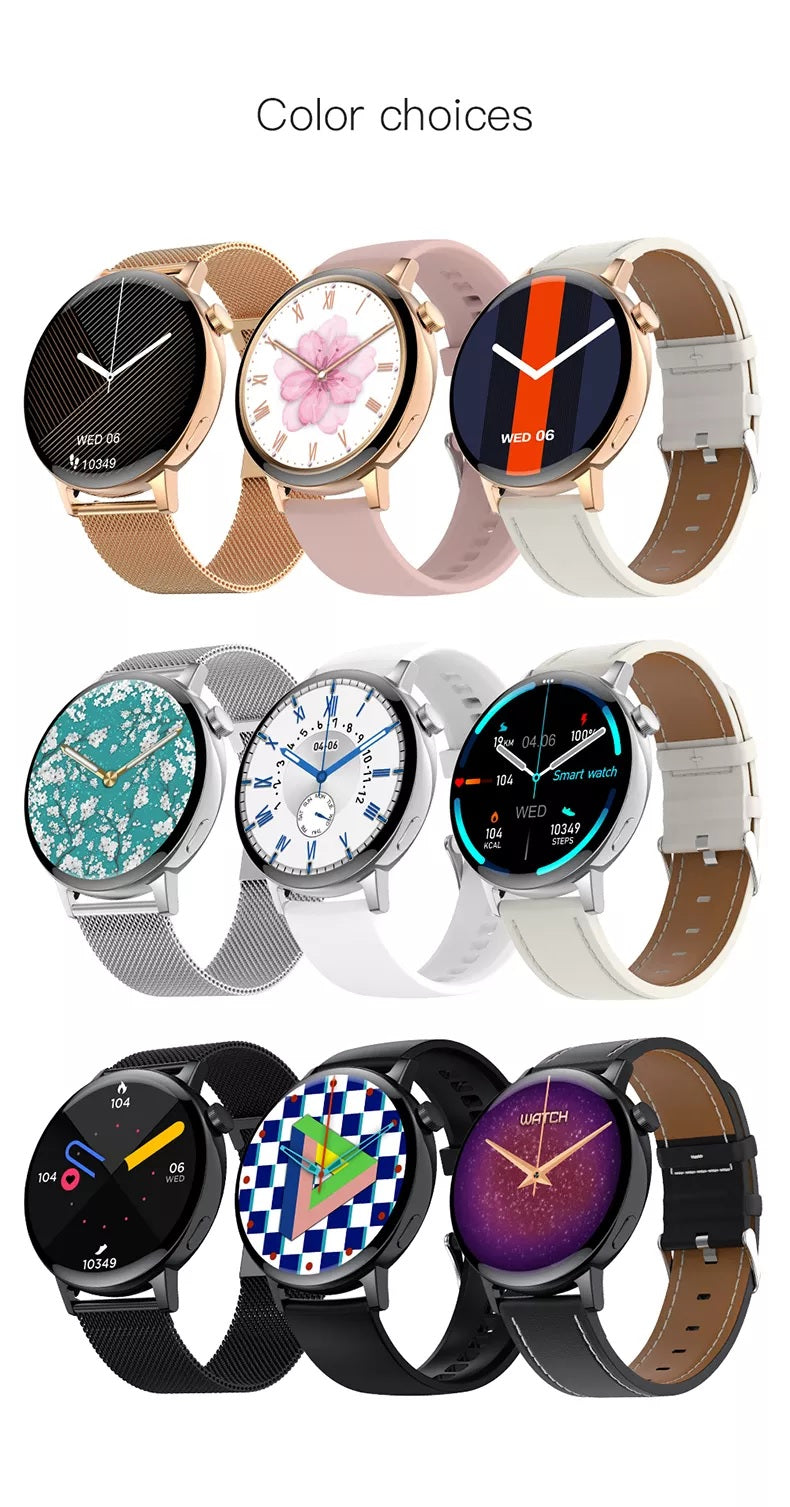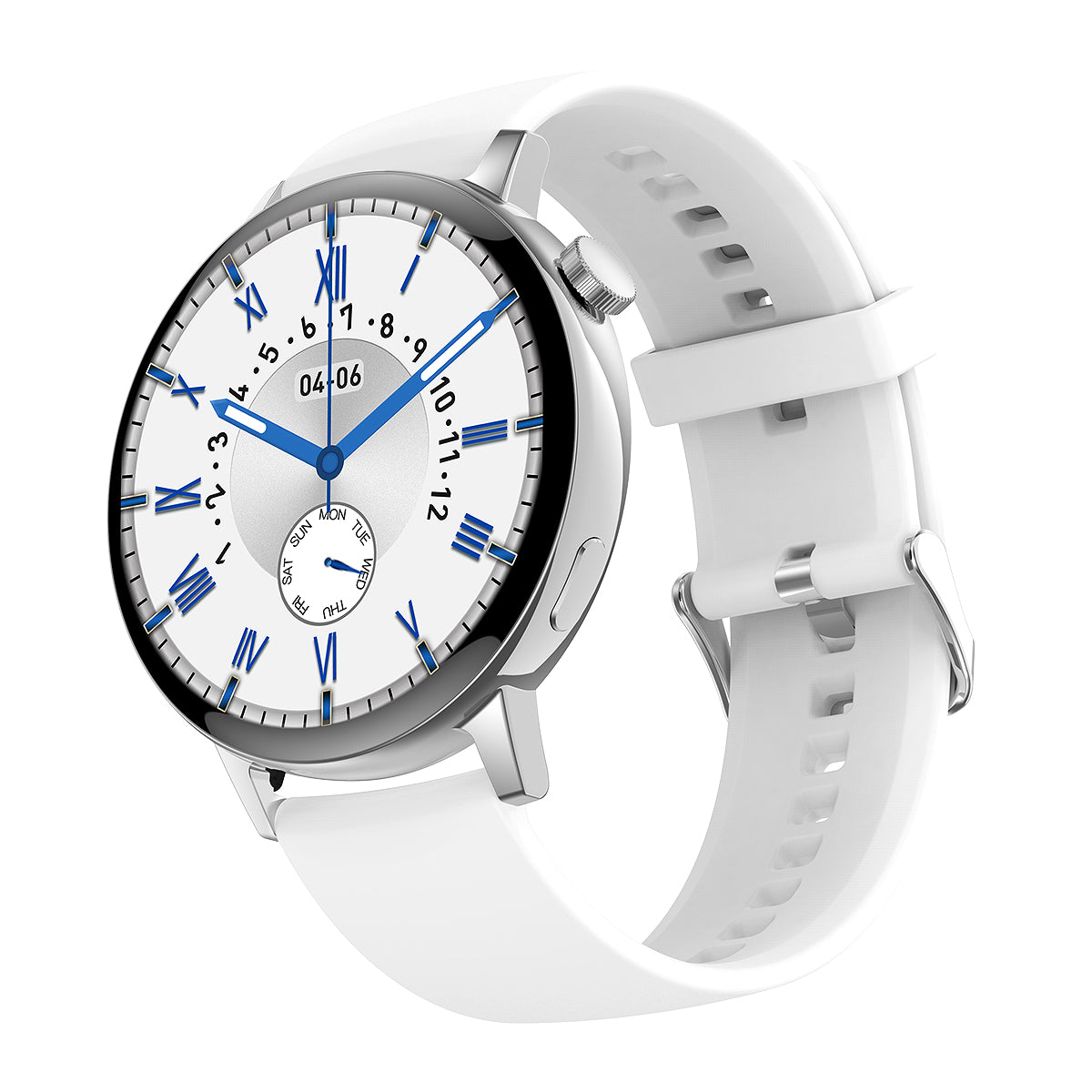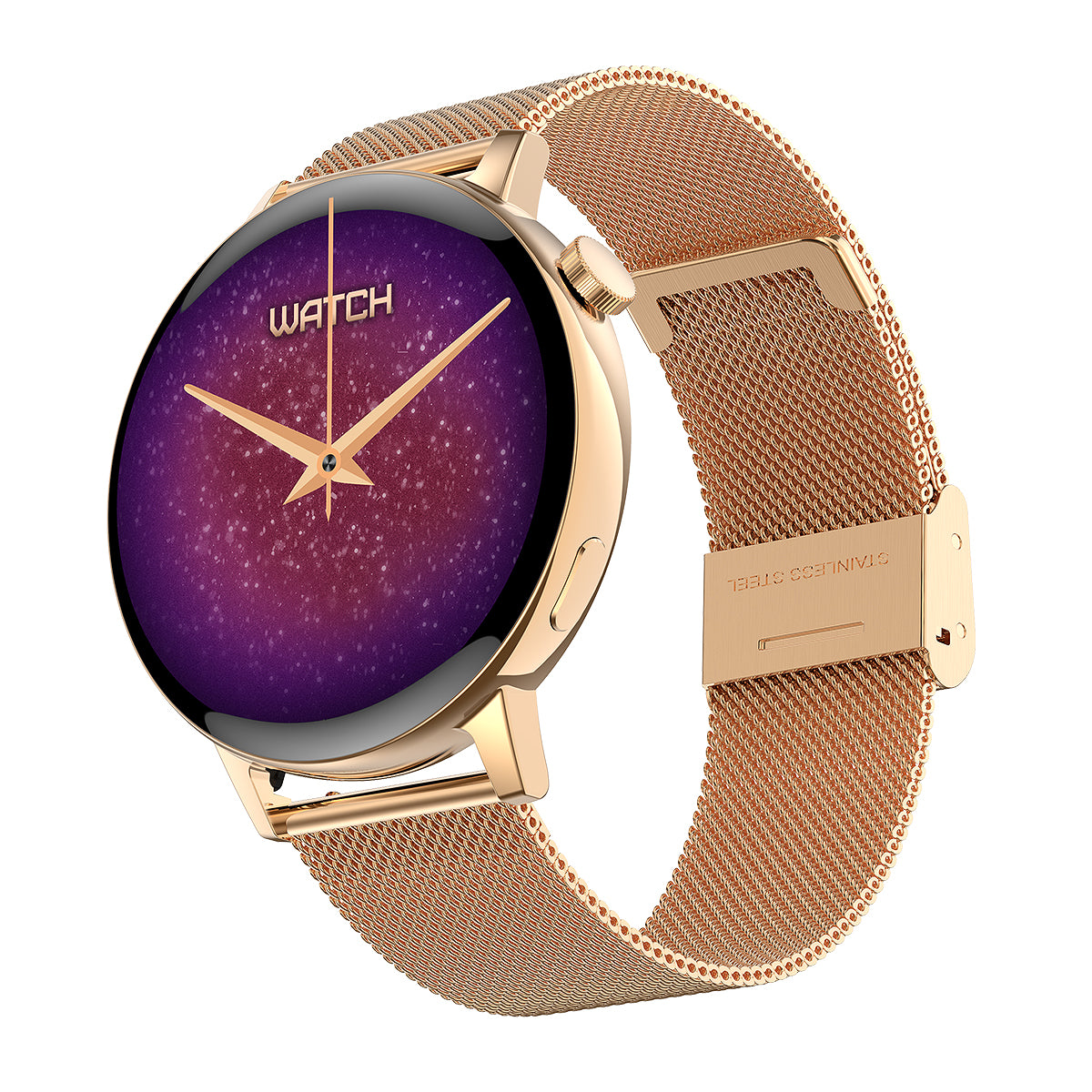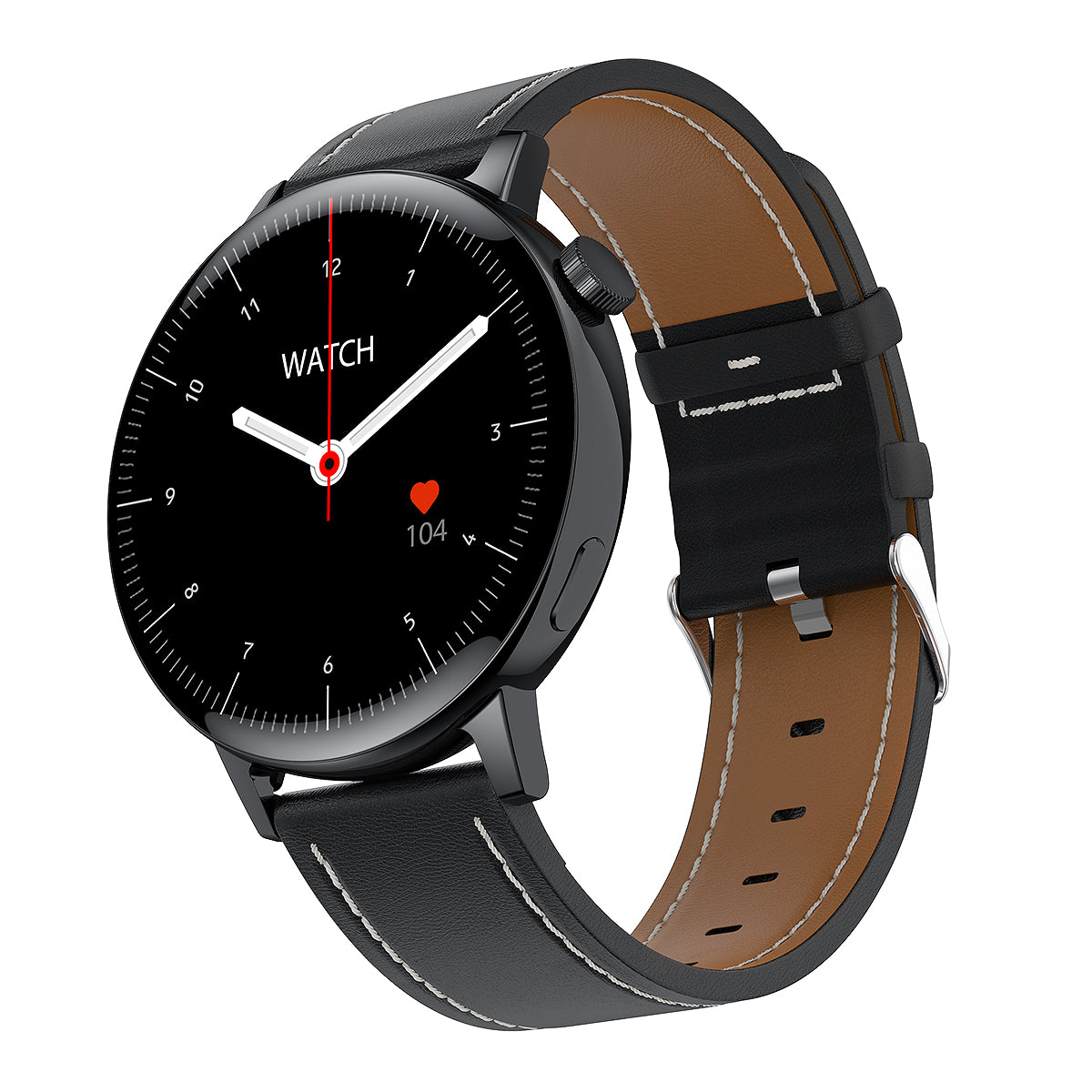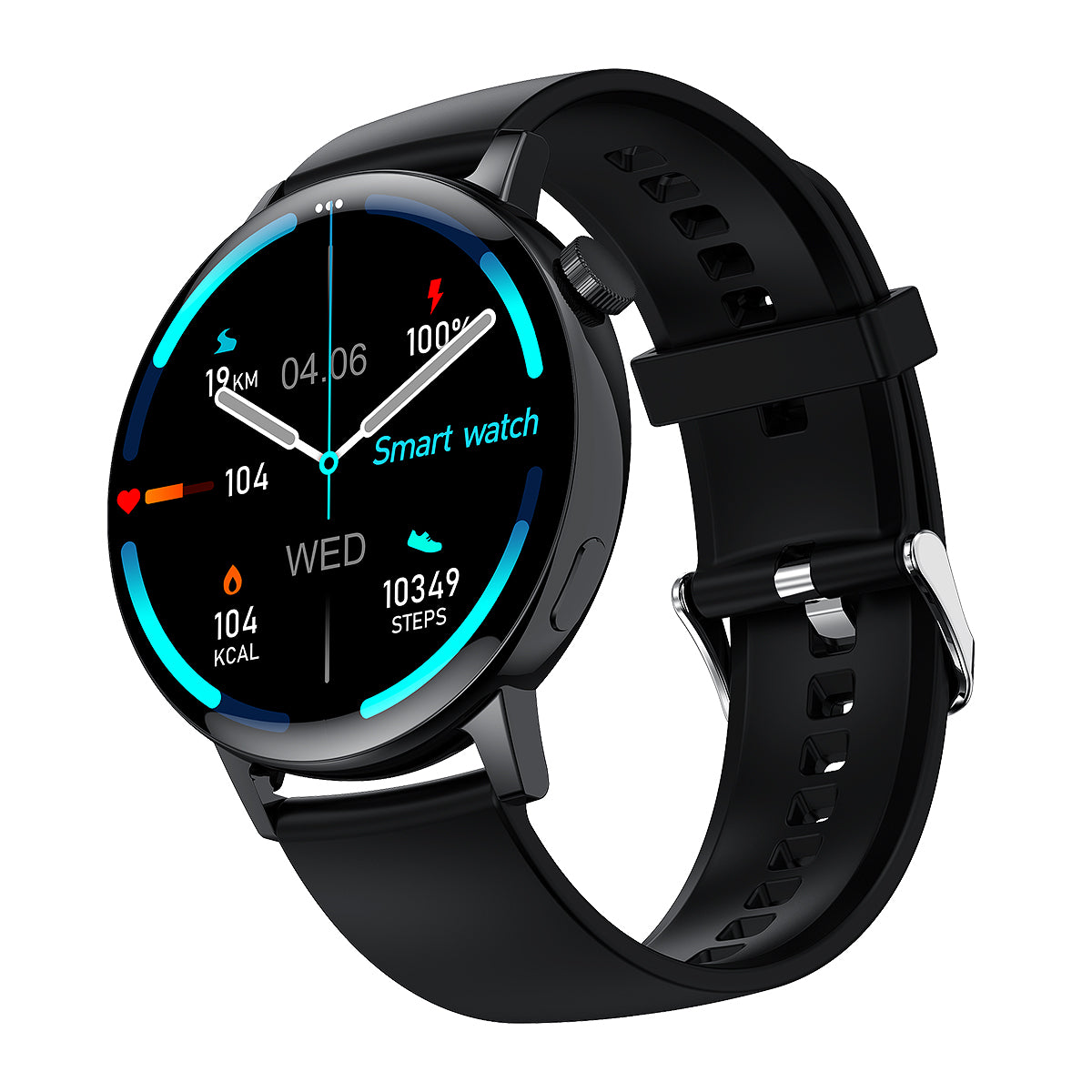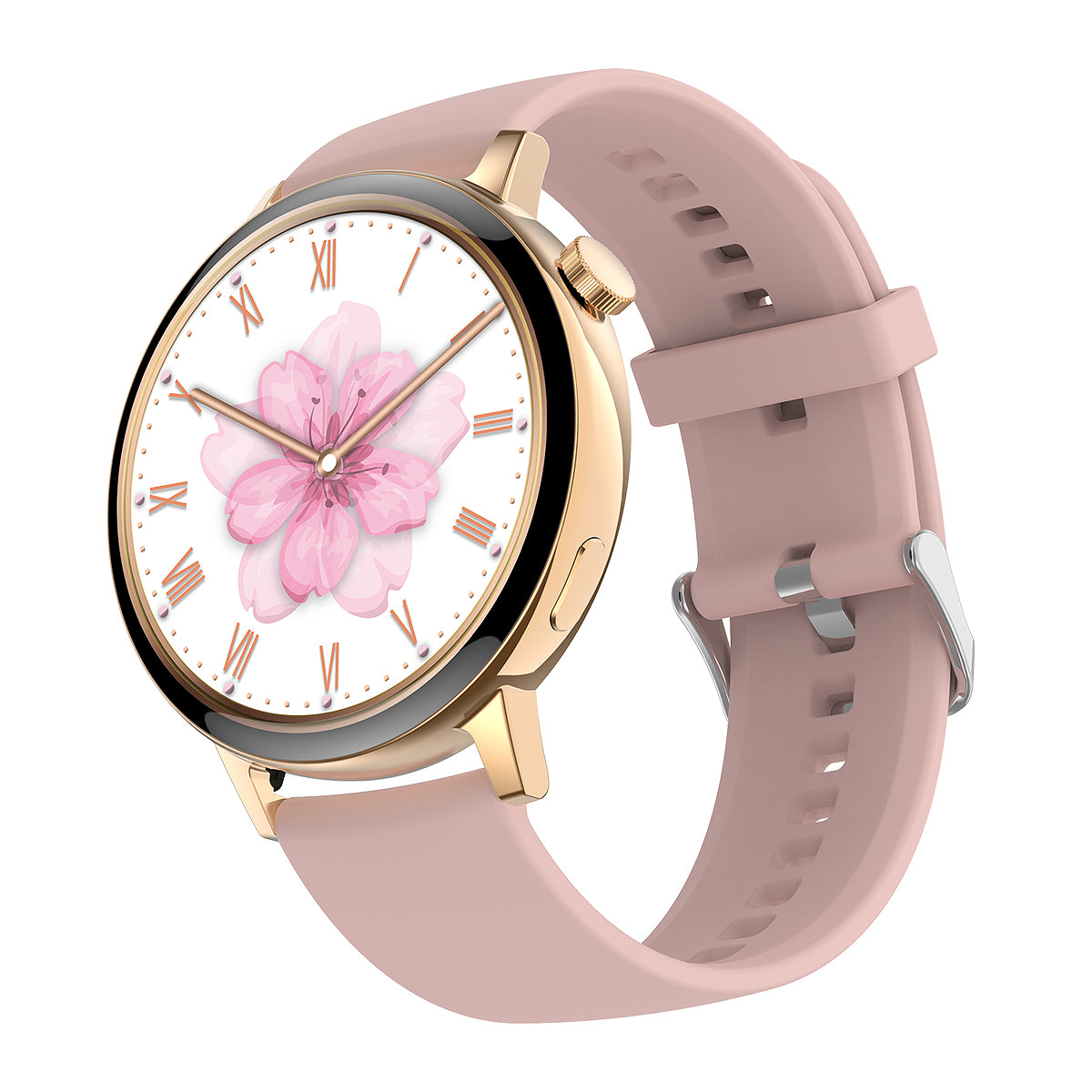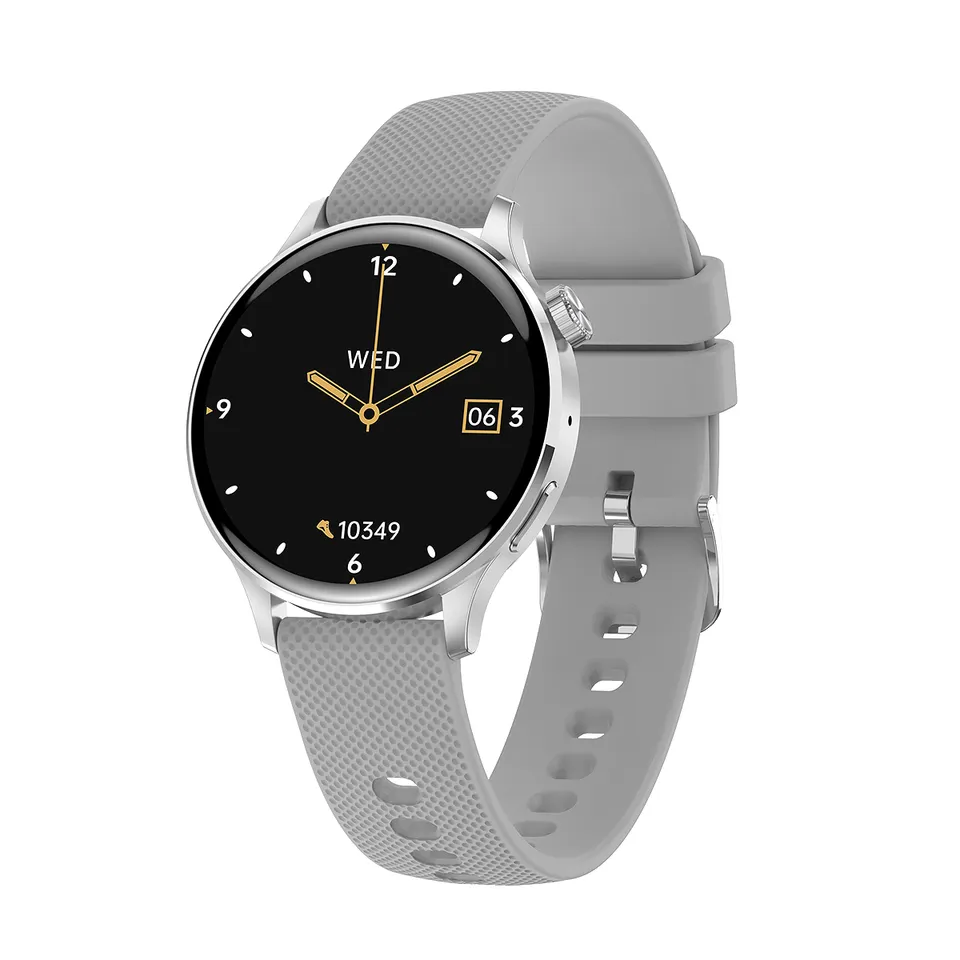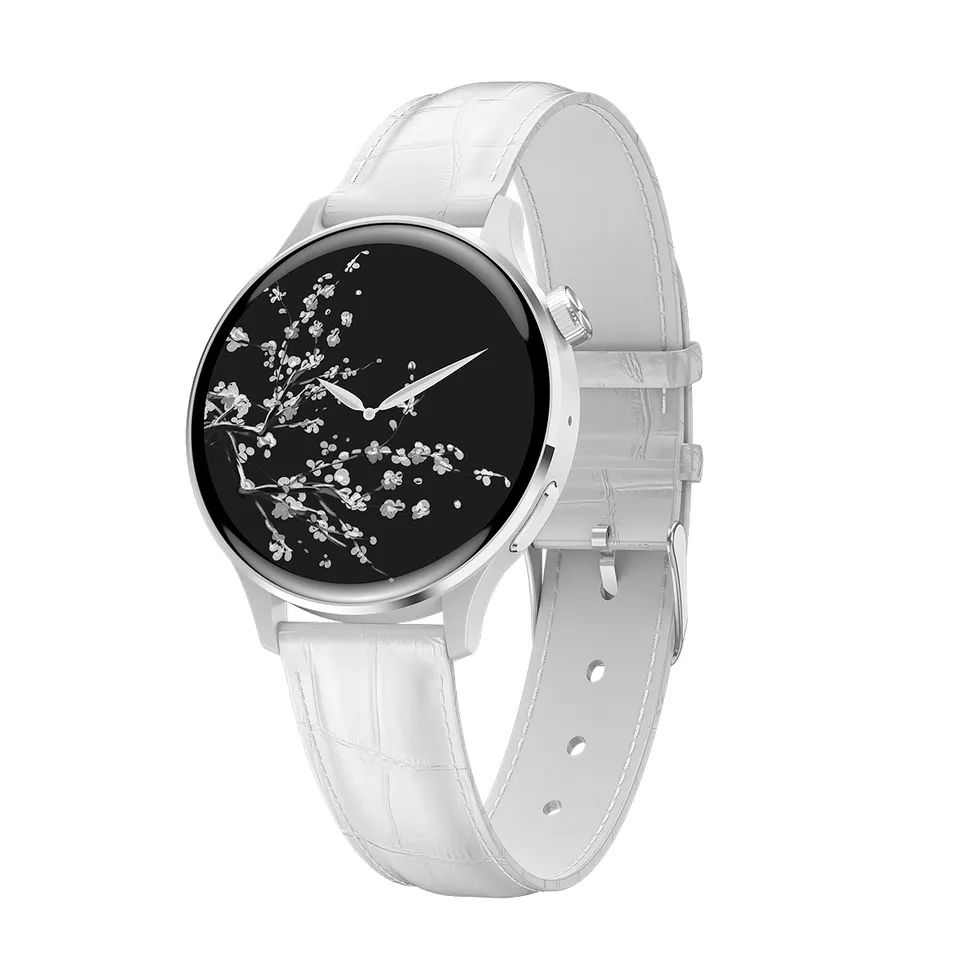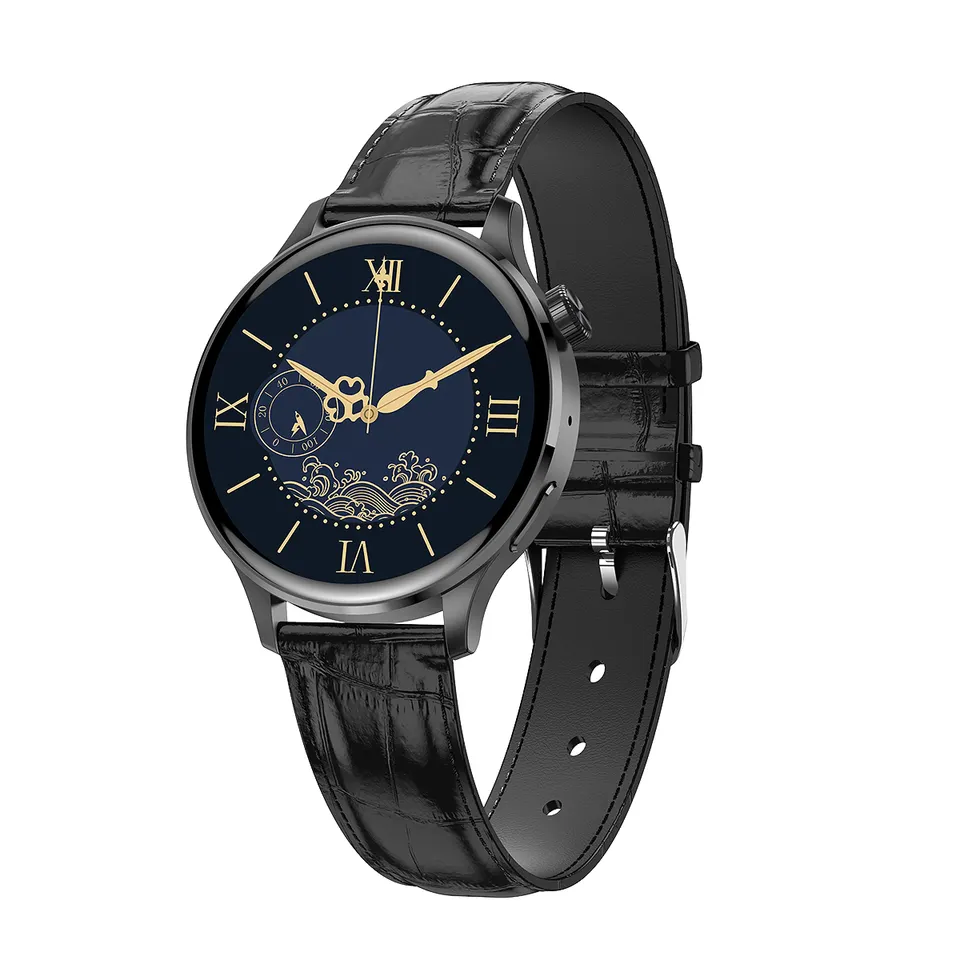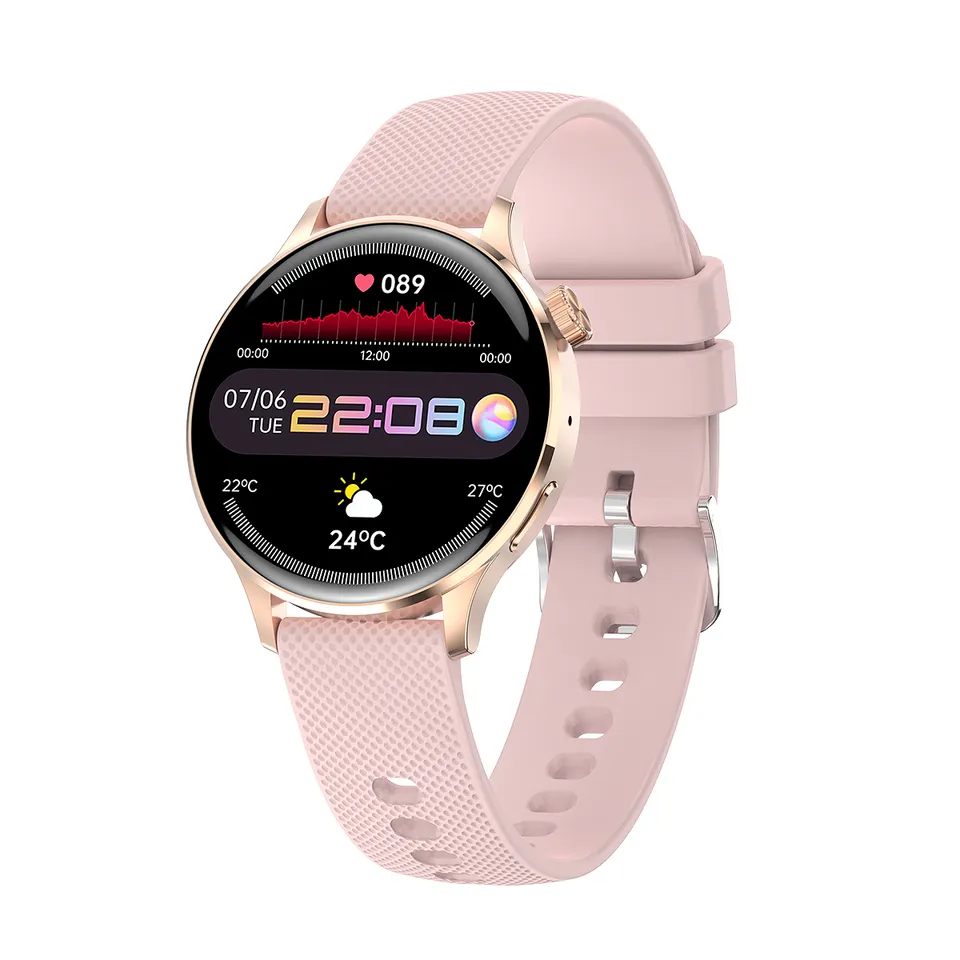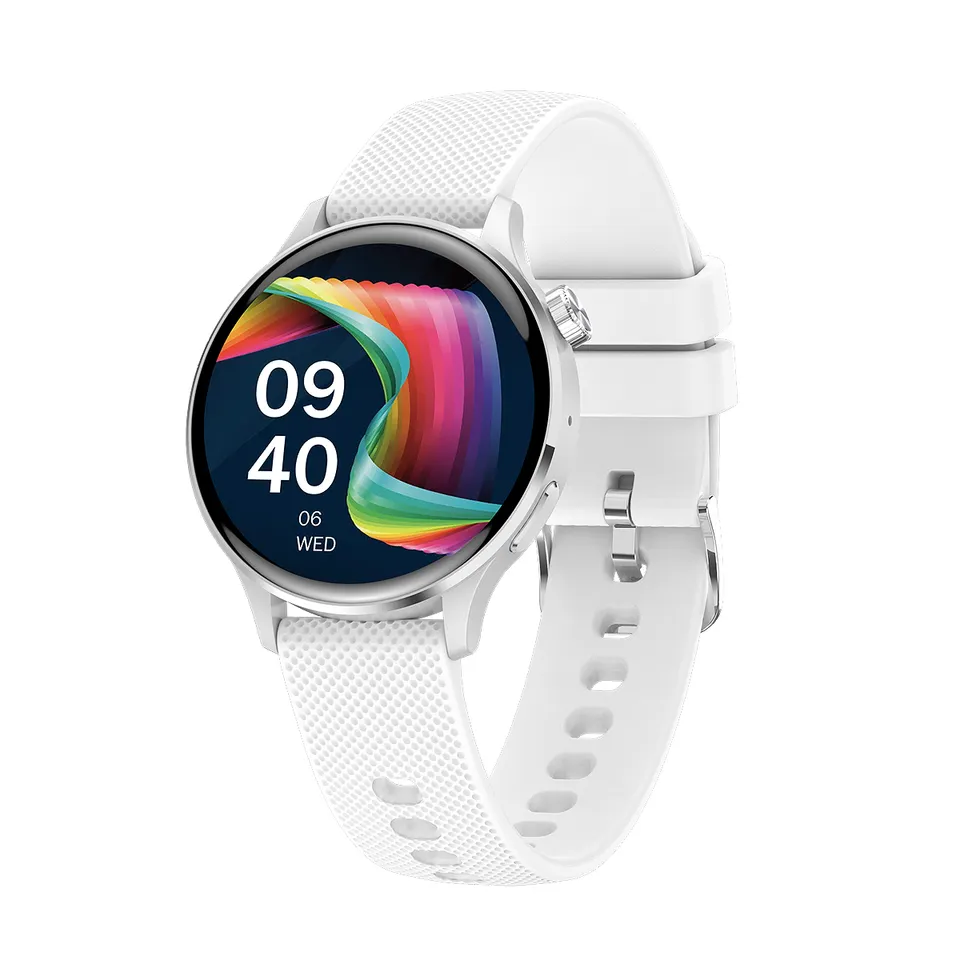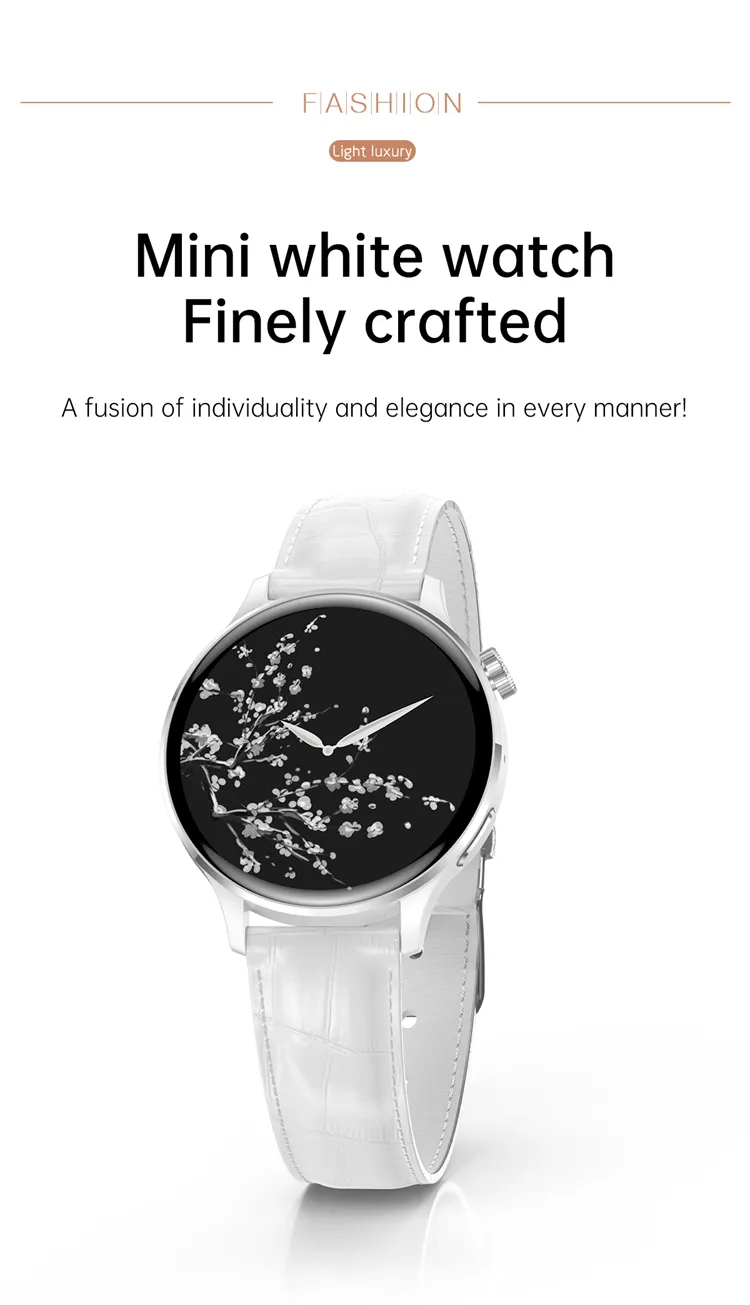 ✅Refund Policy & Product Warranty
We have a 30-day return policy & provide 1 Year Limited Warranty on iS-GT3 Smartwatch (condition apply). Kindly visit Refund Policy page for details related to Refund and Warranty.
Free delivery within US & Canada
At ISPEKTRUM we understand the needs of our valued customer. You can buy your favorite product now and split the total amount in 6 equal monthly payments without any additional fees. Simply select "Splitit" at checkout. For more details, visit Buy Now Pay Later page.
The iS-GT3 Smartwatch is a perfect choice for females who want both style and functionality in a single device. With its sleek Alloy Metallic frame and comfortable Leather/Steel band, it exudes elegance and sophistication.

The watch's 1.32-inch round HD display touch screen offers a high resolution of 360 x 360 pixels, allowing for clear and vibrant visuals. Additionally, the iS-GT3 smart watch comes with multiple clock designs to match your style and preferences.


What sets the iS-GT3 apart from other smartwatches is its multitude of functions that cater to your needs. With features like call and message notifications, social media updates, and fitness tracking, it keeps you connected and organized throughout the day.

The iS-GT3's trendy design is perfect for any occasion, whether it's a formal meeting or a casual get-together with friends. Its versatility makes it an ideal accessory for every occasion.

In conclusion, if you're looking for a smartwatch that combines style and functionality, the iS-GT3 Smartwatch is an excellent choice. Its elegant design, high-resolution display, and multitude of features make it the perfect accessory for any occasion.  
✅Multiple Watch Faces
One of the standout features of the iS-GT3 smartwatch is the ability to choose from multiple watch faces. Whether you prefer a classic look or something more modern and trendy, the iS-GT3 has got you covered.


But that's not all - the iS-GT3 smartwatch also offers the option to customize your watch face. You can upload your favorite photo or wallpaper and use it as your watch face. This allows you to personalize your smartwatch and make it truly your own.

The process of customizing your watch face is easy and straightforward. Simply navigate to the settings menu on your iS-GT3 smartwatch, select the watch face option, and then choose the "customize" option. From there, you can choose to upload a photo or select from a range of pre-installed designs.


Customizing your watch face is a great way to express your style and make your smartwatch stand out. It also allows you to easily switch up your watch face depending on your mood or the occasion.

In summary, the iS-GT3 smartwatch offers a wide range of watch faces to choose from, as well as the option to customize your watch face. This feature allows you to personalize your device and make it truly your own.
✅Multiple NFC Modes
NFC allows users to make secure transactions, exchange digital content, and connect electronic devices with a touch. NFC transmissions are short range (from a touch to a few centimetres) and require the devices to be in close proximity. Open NFC enabled door locks with your watch.
✅Spilt Screen Function 
The split screen function enables main interface short-cuts. So you can make a call with SOS as soon as possible when in need.
✅Fitness Sports Watch for Women
The iS-GT3 Sports Watch is designed to support your active lifestyle with its array of features and fitness-focused capabilities. It offers multiple sports modes and fitness apps to help you track and monitor your various sporting activities and workouts.

The sports watch has been upgraded with a range of common exercise modes, including walking, running, yoga, cycling, and more. This ensures that it caters to the needs of different sports enthusiasts, allowing you to accurately track and record your performance in each specific activity.

Real-time heart rate monitoring is a key feature of the iS-GT3 Sports Watch. It continuously tracks your heart rate during exercise and provides algorithm analysis to give you a better understanding of your sports performance. By monitoring your heart rate, you can gauge your effort levels, optimize your training, and ensure you're working within your desired intensity range.

The ability to customize your exercise plan and adjust the intensity is another valuable aspect of the iS-GT3 Sports Watch. You can personalize your workout routines based on your fitness goals and preferences, ensuring that you're pushing yourself in the right direction. This flexibility allows you to adapt your exercise regime to your evolving fitness needs.


Moreover, the iS-GT3 Sports Watch is waterproof with an IP68 rating, providing protection against water submersion up to a certain depth. This means you can confidently wear it during activities such as swimming, water sports, or even in wet weather conditions, without worrying about water damage.

Pairing the sports watch with a compatible app further enhances its capabilities. The app monitors your activities and displays your exercise data in a precise and accurate manner, allowing you to track your progress, set goals, and gain valuable insights into your fitness journey.

The iS-GT3 Sports Watch is designed to appeal to women of all ages, whether they are teenagers, elegant adults, or sports-oriented individuals. Its versatility, fitness features, and stylish design make it a suitable choice for women who value both functionality and aesthetics.

With its multiple sports modes, real-time heart rate monitoring, customizable exercise plans, waterproof construction, and compatibility with a dedicated app, the iS-GT3 Sports Watch empowers you to track and improve your fitness levels, making it an excellent choice for active women looking to stay motivated and achieve their health and fitness goals.
✅ Call & Text Notifications

The iS-GT3 Smartwatch is a versatile wearable device that offers seamless compatibility with both Android and iOS smartphones. By connecting to your smartphone via Bluetooth, it unlocks a range of convenient features that keep you connected and informed on the go.

With the iS-GT3 Smartwatch, you can receive text messages directly on your wrist, ensuring you never miss an important message while you're on the move. Stay connected with friends, family, and colleagues by easily sending and receiving texts from your smartwatch without needing to reach for your smartphone.


Additionally, the smartwatch allows you to make and receive calls, providing a convenient hands-free solution for staying connected. You can answer or initiate calls directly from your wrist, making it easy to communicate even when your smartphone is not readily accessible. The call history feature enables you to conveniently review your previous calls directly on the smartwatch.

The iS-GT3 Smartwatch goes beyond communication features by providing notifications from popular social media platforms such as Facebook, Twitter, WhatsApp, LinkedIn, and Instagram. Stay updated with important updates, messages, and notifications from your favorite social media accounts directly on your wrist, ensuring you're always connected to your digital world.

Whether you're working outdoors, doing household chores, or engaged in various activities, the iS-GT3 Smartwatch ensures that calls and notifications are easily accessible, making communication more convenient and comfortable. Stay connected and in control of your digital life with the iS-GT3 Smartwatch, a versatile companion for your smartphone.
✅ Health Functions
The iS-GT3 Smart Watch is an advanced wearable device that allows you to take control of your health by monitoring key metrics and providing valuable insights. With this smart watch, you can conveniently track and manage various aspects of your well-being.
Track Menstrual Cycle

Sleep monitoring
Heart rate monitoring
Blood pressure monitoring
Blood Oxygen
ECG 


One of the key features of the iS-GT3 Smart Watch is the ability to monitor your heart rate and blood pressure. This feature provides real-time tracking of your heart rate and blood pressure levels, empowering you to keep a close eye on your cardiovascular health. By regularly monitoring these vital signs, you can gain a better understanding of your overall fitness and make informed decisions to maintain a healthy lifestyle.

For women, the iS-GT3 Smart Watch offers the ability to track menstrual cycles. This feature allows you to record and monitor your menstrual cycle patterns, helping you predict and prepare for your next cycle. By having this information readily available on your smart watch, you can effectively manage your reproductive health and plan accordingly.

The smart watch also provides sleep monitoring capabilities, allowing you to track and analyze your sleep patterns. By wearing the watch while you sleep, it can provide insights into your sleep quality, duration, and even detect periods of restlessness. This information can help you make adjustments to your sleep routine and improve the overall quality of your rest.


In addition, the iS-GT3 Smart Watch includes sporadic nap records, enabling you to track your daytime napping habits. This feature can be useful for individuals who want to monitor and optimize their napping routines, ensuring they get adequate rest throughout the day.


Furthermore, the smart watch offers blood oxygen monitoring, which provides insights into the oxygen saturation levels in your blood. This feature can be particularly beneficial for individuals who engage in high-altitude activities or have respiratory conditions. Monitoring your blood oxygen levels can help you assess your body's oxygenation and overall respiratory health.

By combining heart rate monitoring, blood pressure monitoring, menstrual cycle tracking, sleep monitoring, sporadic nap records, and blood oxygen monitoring, the iS-GT3 Smart Watch equips you with valuable tools to take control of your health. It empowers you to make informed decisions, set goals, and actively manage your well-being, all from the convenience of your wrist.
✅ Fashion Smart Watch
The iS-GT3 Smartwatch not only offers impressive functionality but also caters to your sense of style. It is designed to be versatile and fashionable, perfectly complementing your wardrobe choices. With a variety of colors and interchangeable bands available, you can personalize the smartwatch to match your unique style and preferences.

Whether you prefer a classic and sophisticated look or a vibrant and trendy style, the iS-GT3 Smartwatch has options to suit your taste. Choose from an array of colors, such as sleek black, elegant silver, chic rose gold, or any other color that catches your eye. The smartwatch's design is carefully crafted to be aesthetically pleasing, making it a fashionable accessory that you can proudly wear on your wrist.


The availability of different color bands further enhances the versatility of the iS-GT3 Smartwatch. You can effortlessly swap out the bands to match your outfit or mood for the day. Opt for a stylish metal band for a polished and professional look, or choose a comfortable and colorful silicone band for a sporty and casual vibe. The choice is yours, allowing you to express your personal style and make a fashion statement.

By offering a range of colors and interchangeable bands, the iS-GT3 Smartwatch ensures that you can wear a device that not only serves a practical purpose but also complements your individual fashion choices. Embrace your unique style and showcase your personality with a smartwatch that seamlessly integrates into your everyday wardrobe.

Whether you're heading to the office, hitting the gym, or going out for a night on the town, the iS-GT3 Smartwatch is the perfect accessory to elevate your style and keep you connected. Embrace fashion and functionality with a smartwatch that truly reflects your personal taste and enhances your overall look.
✅ AI Assistance
Play music with AI Assistance, so that can enjoy a good time listening to your favorite album while travelling or working out in gym or just a nice walk on the beach. 
✅ IP68 Waterproof
iS-GT3 is IP68 waterproof so that you can enjoy a time out while swimming but still remain connected to the world. 
Note: Sauna and seawater can damage the watch. Do not operate buttons while 
✅ Battery / Run Time
Long battery life lets you use the watch for multiple days without worrying about recharging the watch. 
✅Superior Specs
Display:  1.32 inch

App:  WearPro 
Waterproof:  IP68
Touch Screen: Full touch screen

Charger :    Magnetic charger

System  :    android / ios
Feature:
Body temperature
BT call
Sport mode
Message push
Tell Time
IP68 waterproof
Health:
Body temperature

Heart rate monitoring

Blood pressure monitoring
Blood oxygen monitoring

Sleep monitor
Sport :  Pedometer, Calories, Distance, Walking, Running
Reminder:  Message, Call, Sedentary, Alarm
Languages: English, French, German, Japanese, Spanish, Italian, Russian, Czech, Portuguese, Turkish, Greek, Vietnamese, Chinese Thai, Arabic, Polish, Dutch, Danish, Latin, Romanian
Smart Watch, Activity Tracker, Smartwatches for Women Girls Ladies, 4G LTE Android Smart Watch, Smartwatch with Sim Card, Sports Smart Watch