Regular price
$114.00 USD
Regular price
Sale price
$114.00 USD
Unit price
per
Sale
Sold out
Share
View full details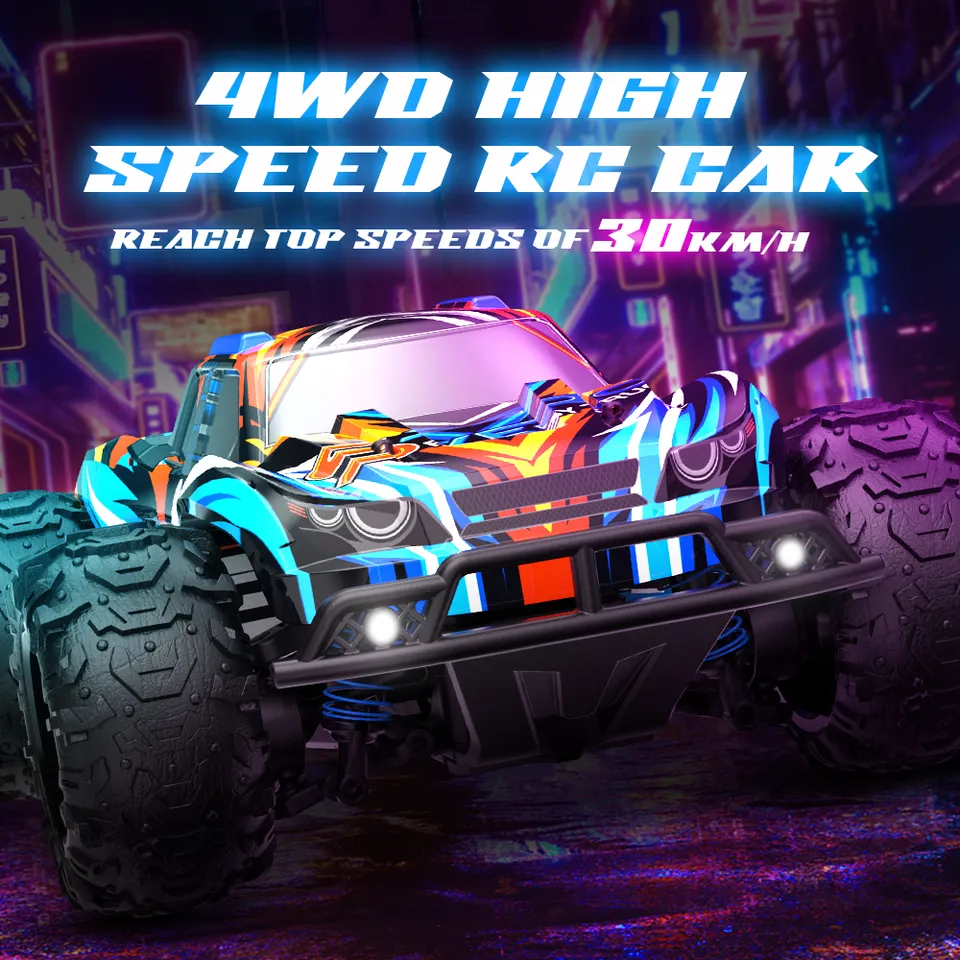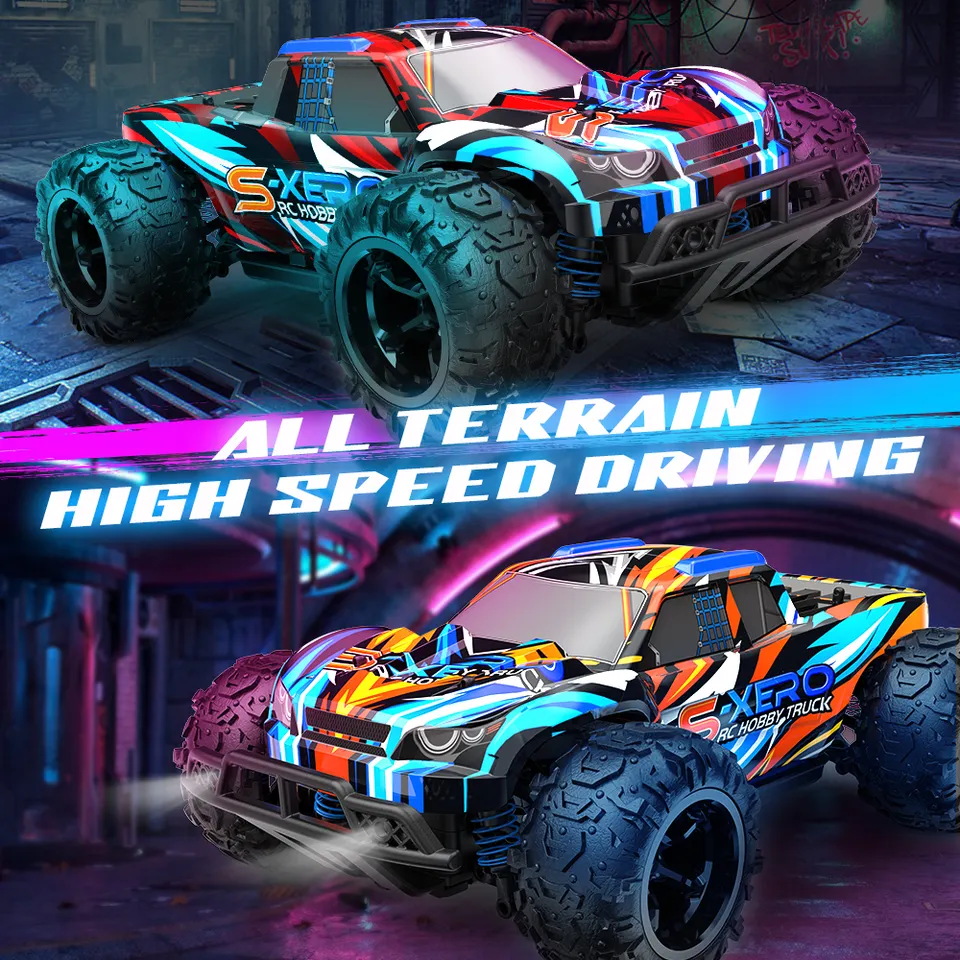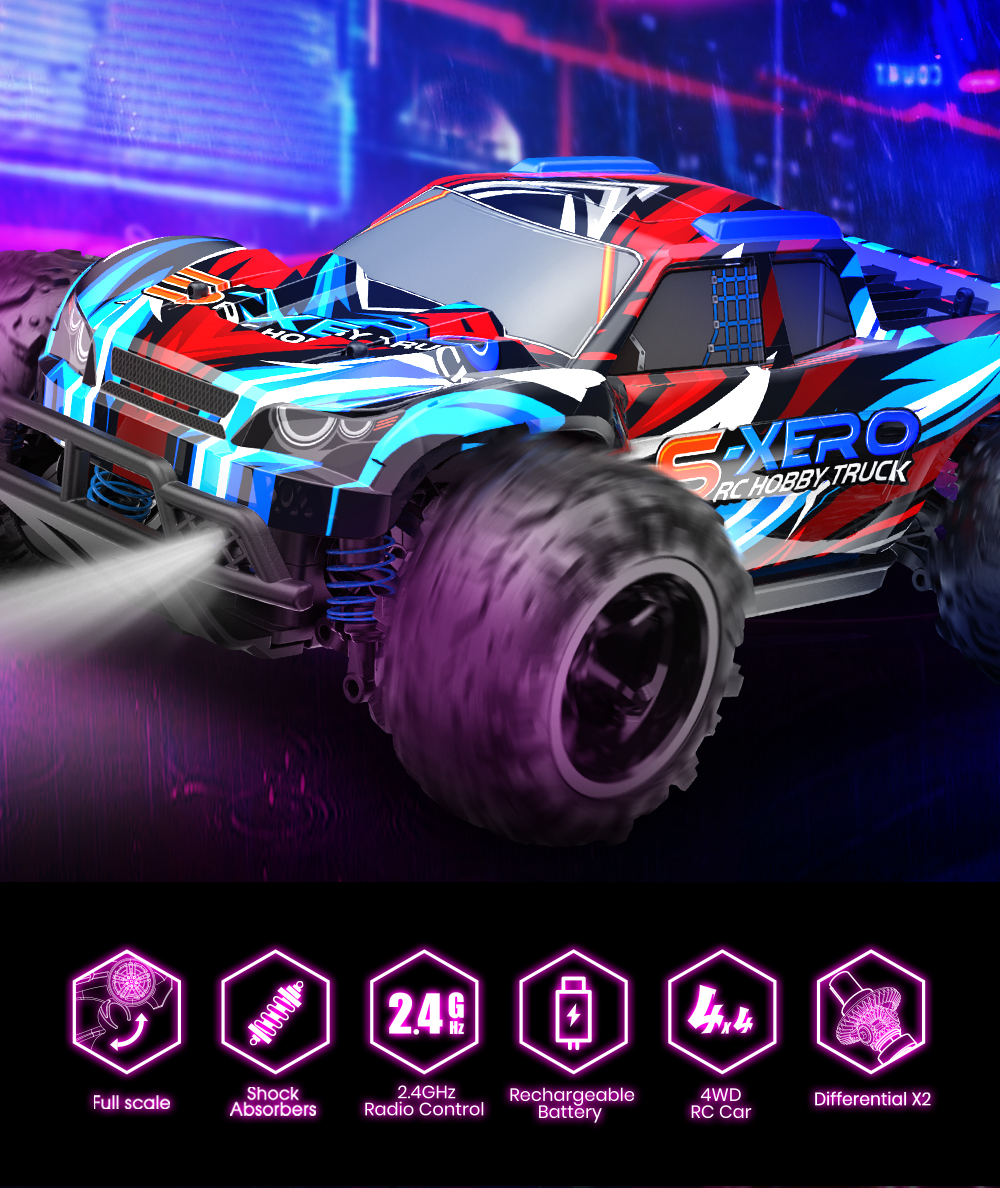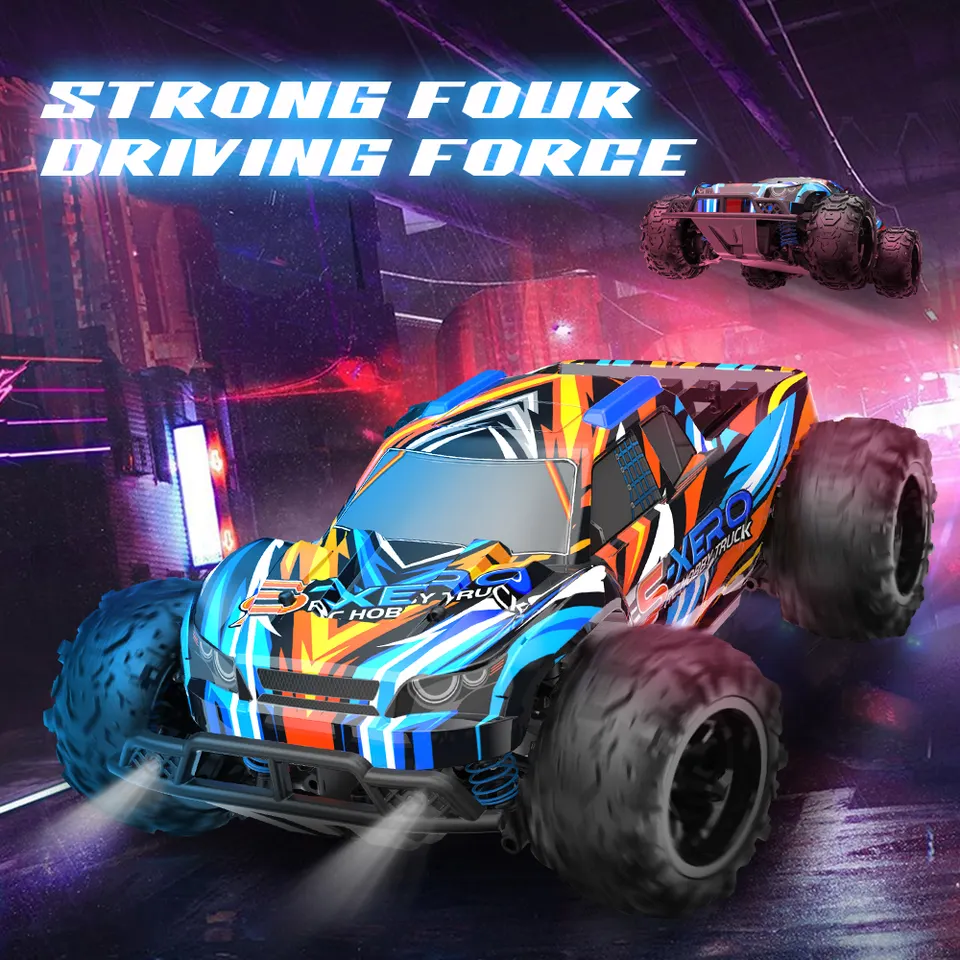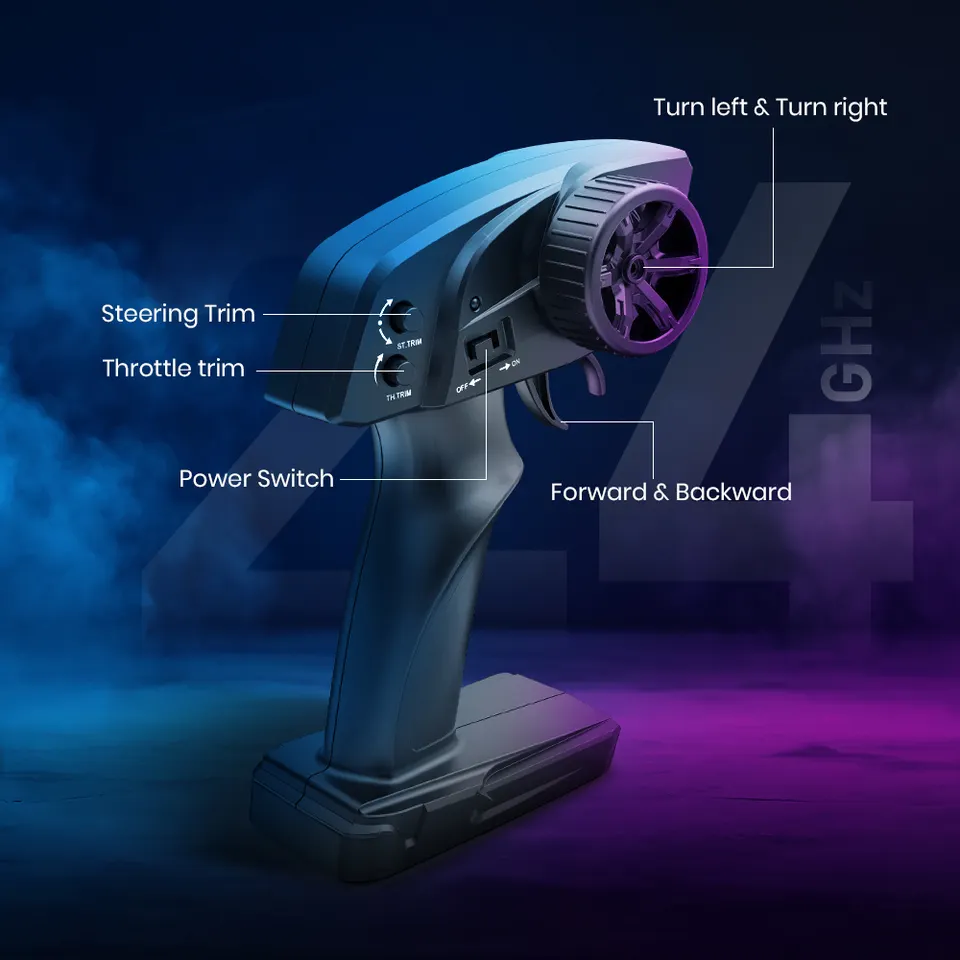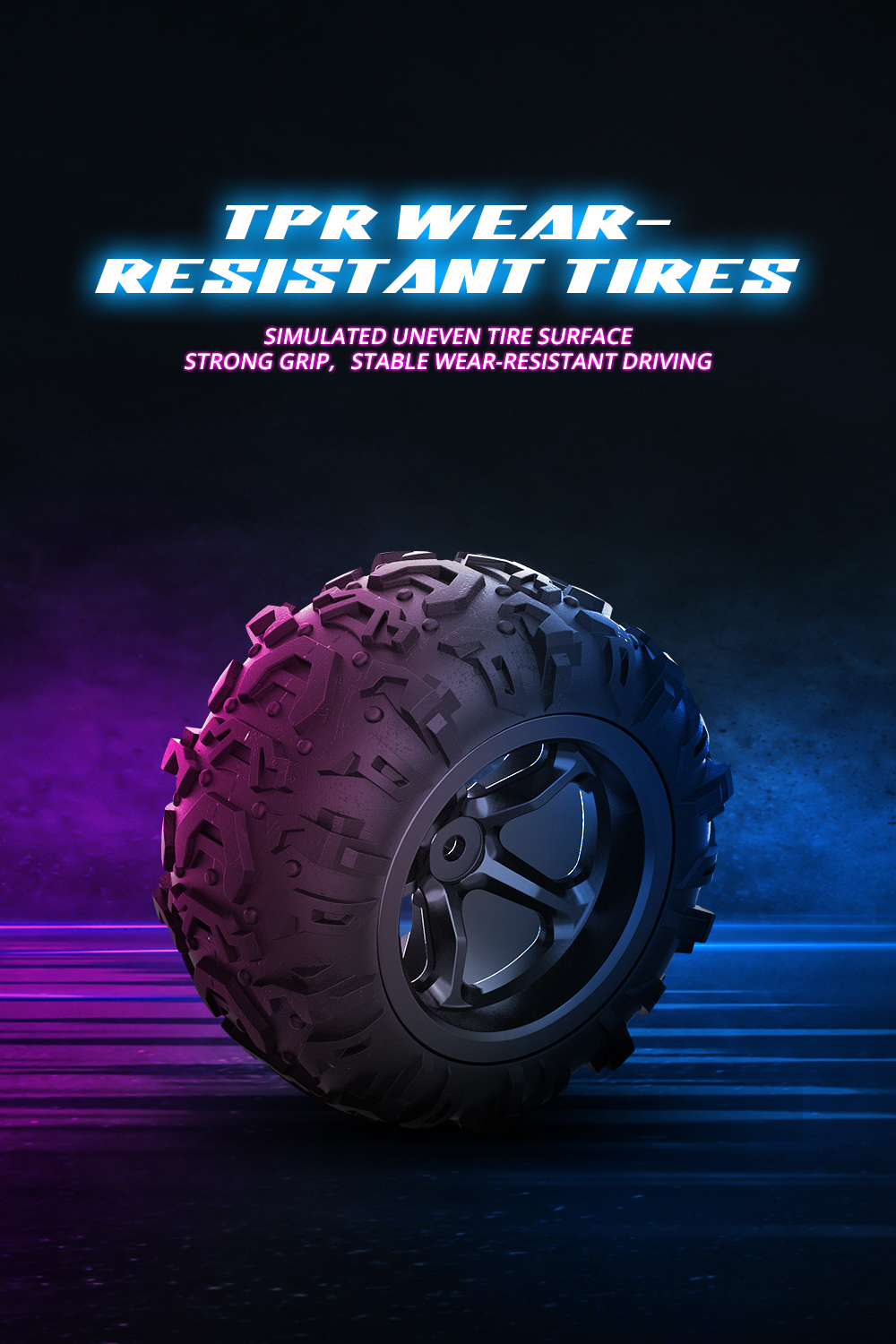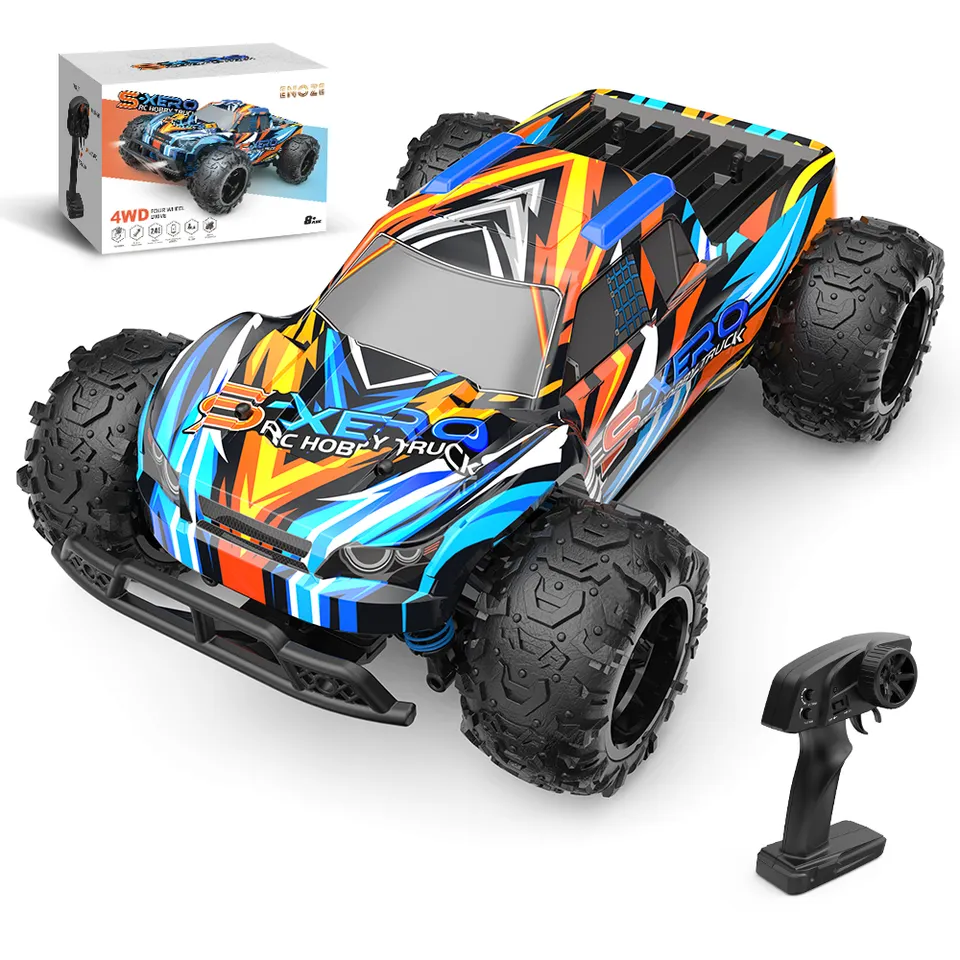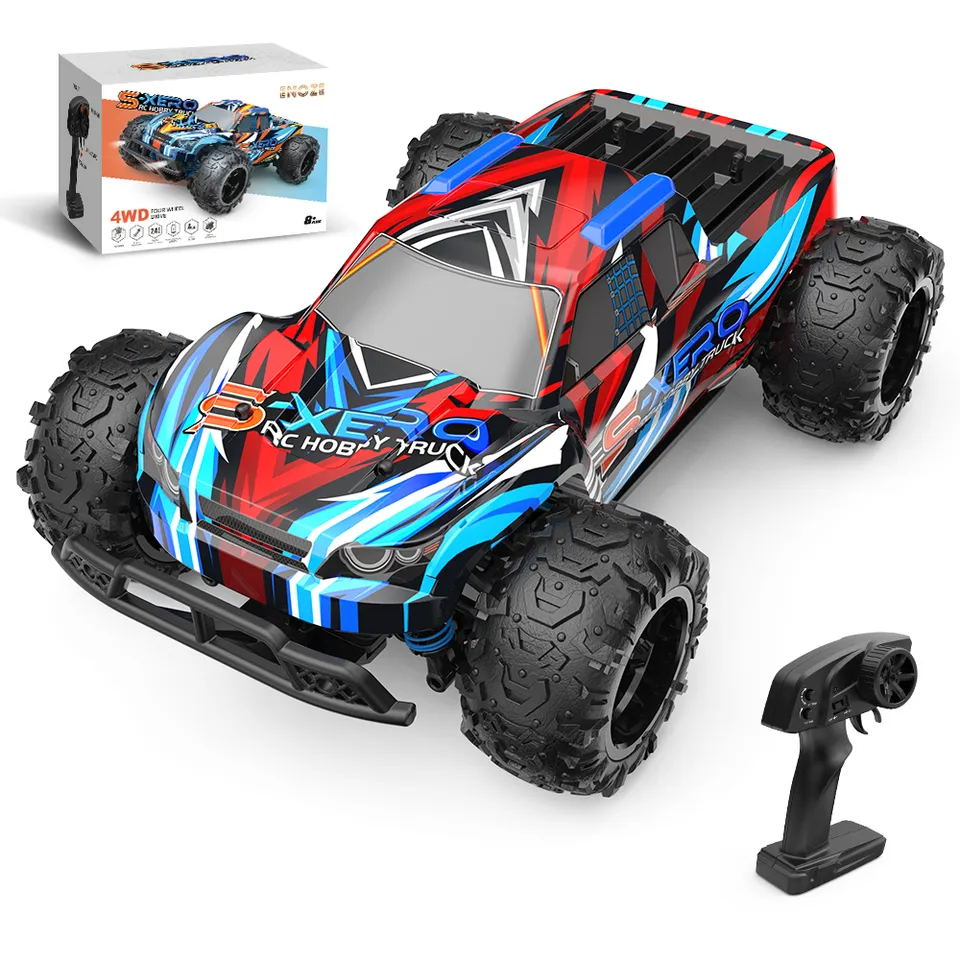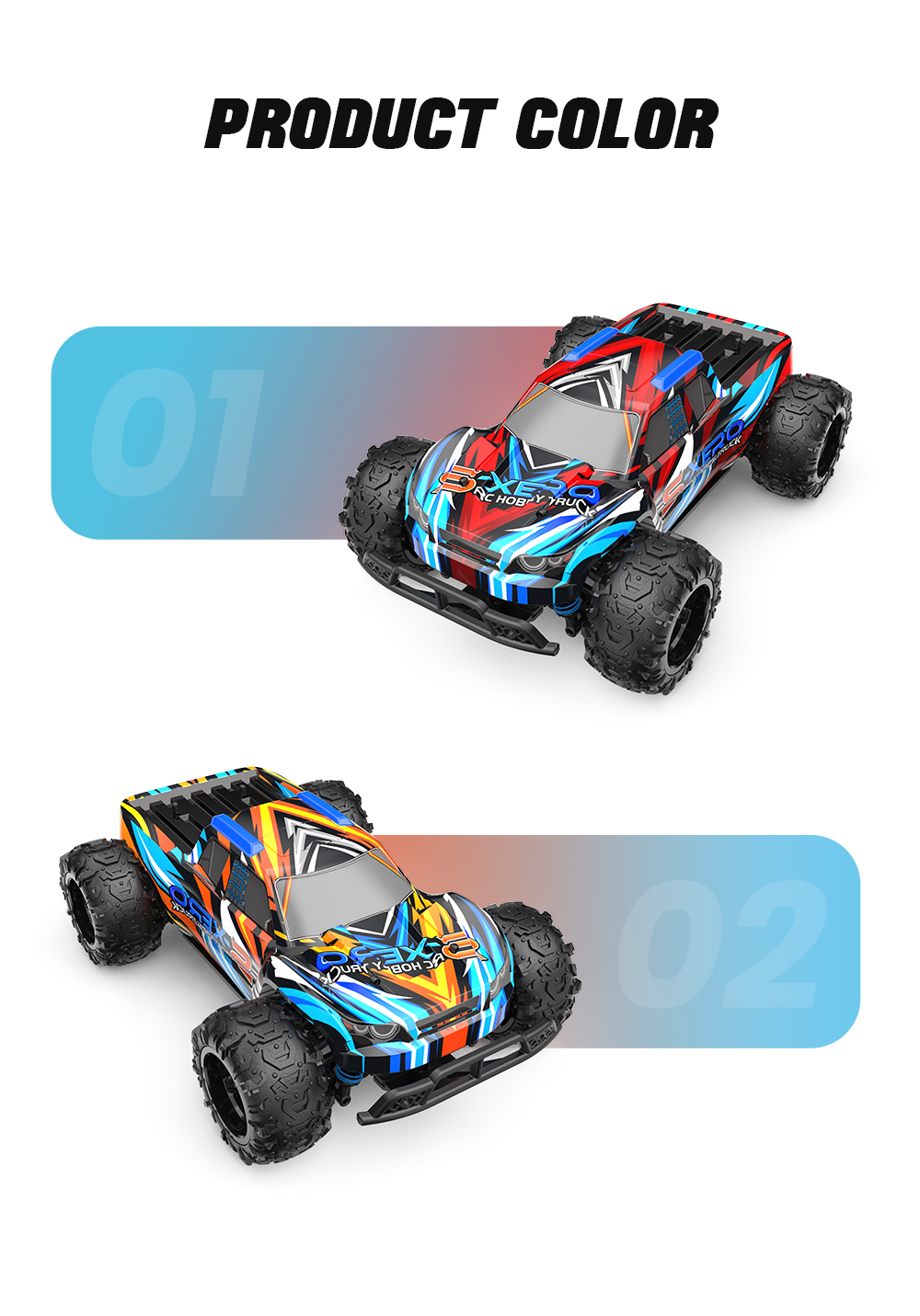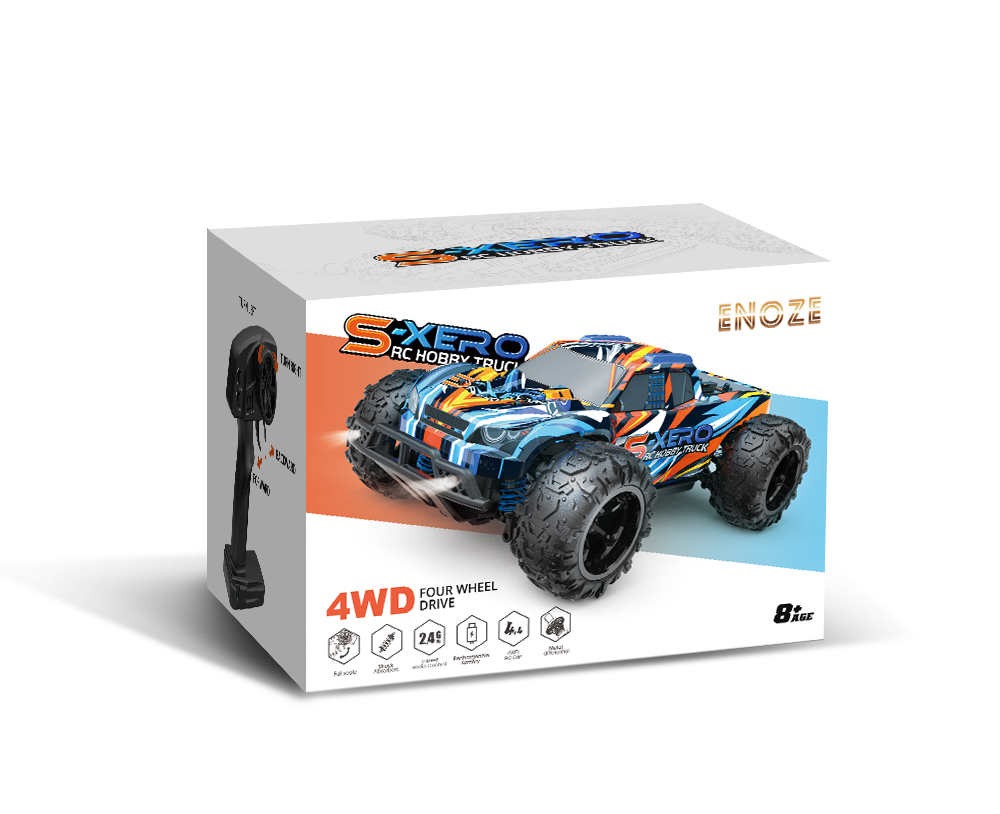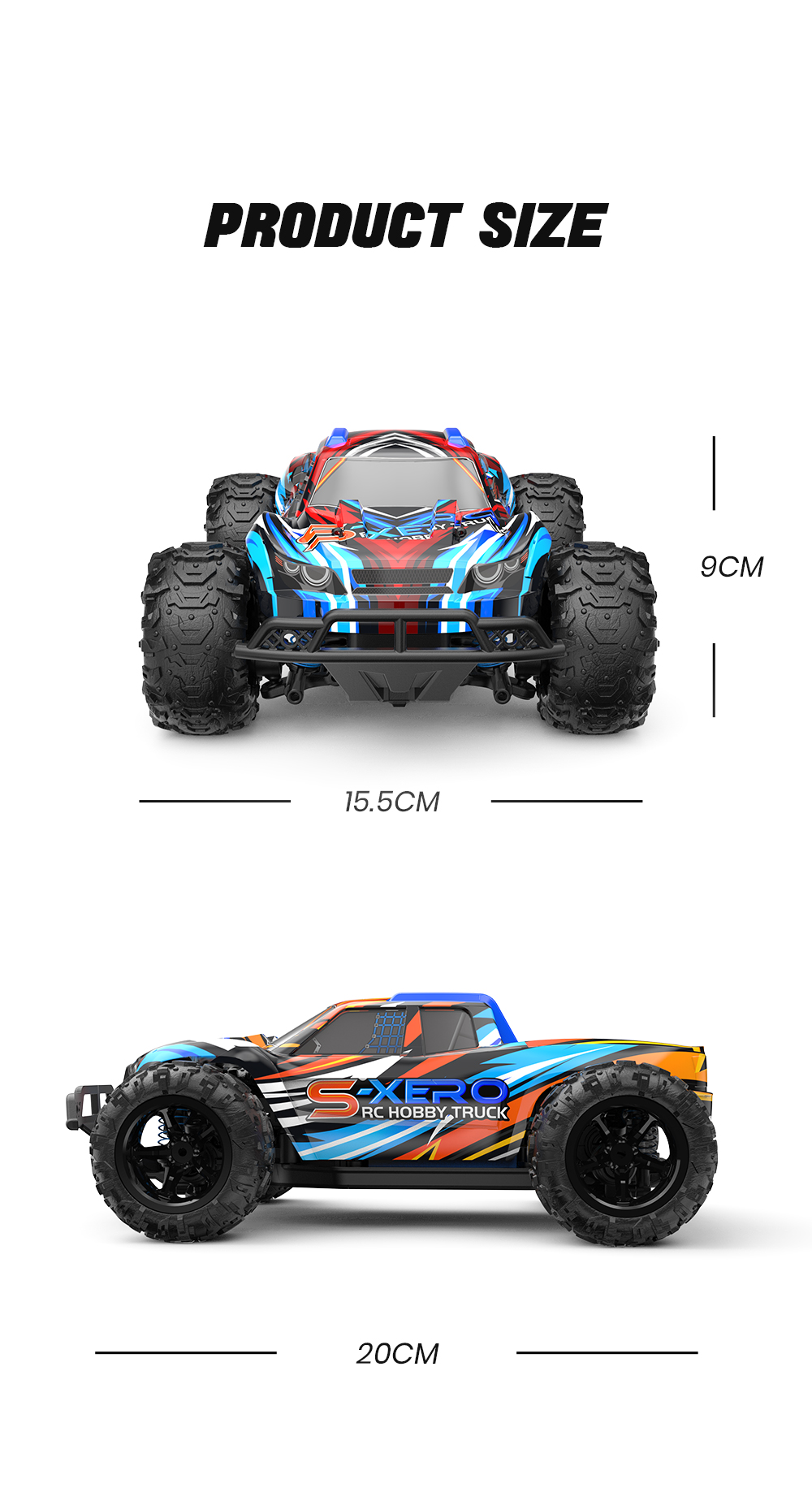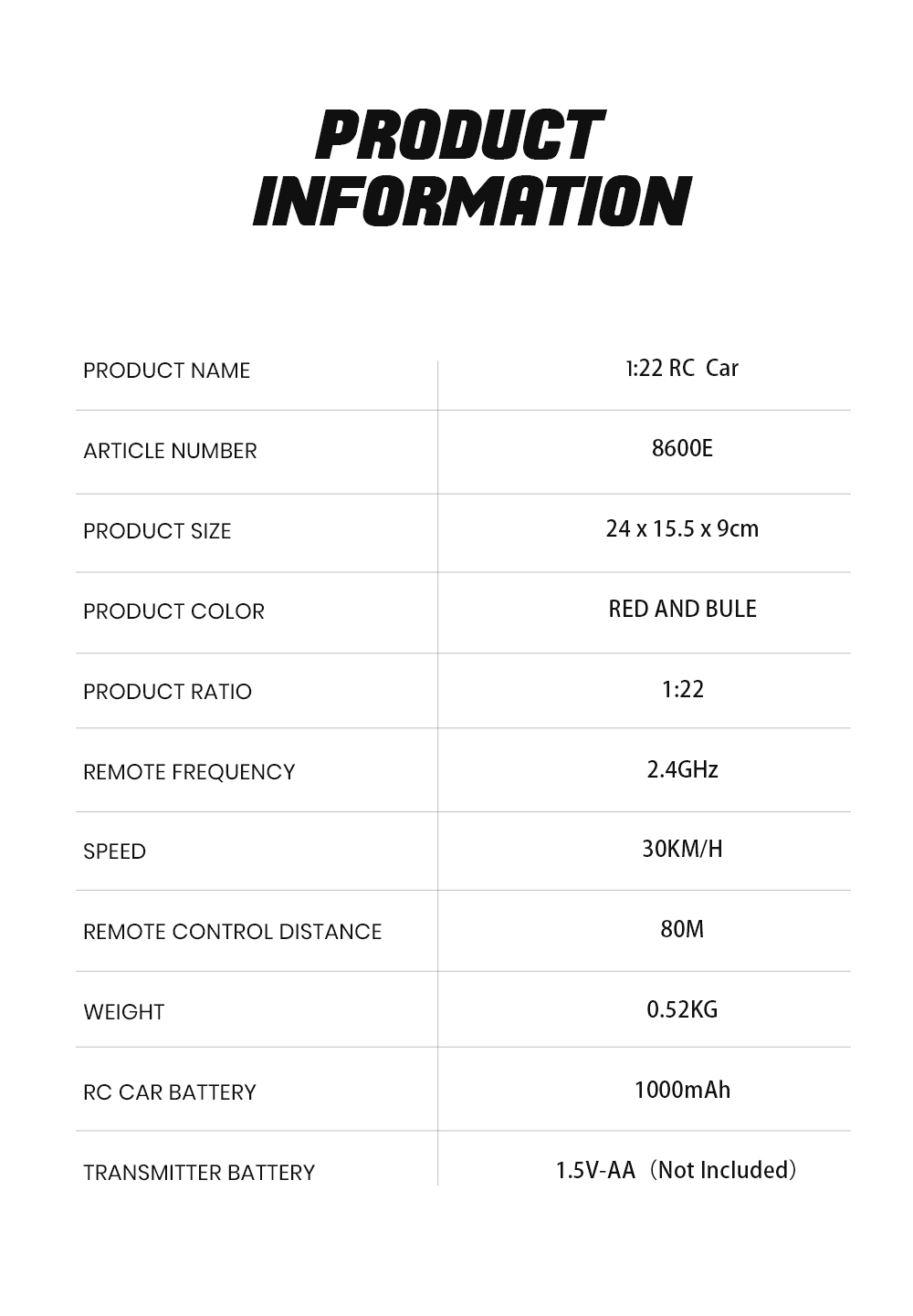 At ISPEKTRUM we understand the needs of our valued customer. You can buy your favorite product now and split the total amount in 6 equal monthly payments without any additional fees. Simply select "Splitit" at checkout. For more details, visit Buy Now Pay Later page.
✅High Speed Off-Road (30 KM/H)

The IS-Xero High Speed RC Truck is a specialized remote-controlled (RC) vehicle designed for off-road racing & adventure. It features several key components that enhance its performance in challenging terrains.


4WD Ball Bearing: The truck is equipped with a four-wheel drive system supported by ball bearings. This setup ensures smooth power delivery to all wheels, enhancing traction and stability during off-road driving.

Strong Grip TPR Wear Resistant Tires: The RC truck is fitted with tires specifically designed for off-road usage. These TPR Wear Resistant tires offer excellent grip on various surfaces like dirt, gravel, and grass, allowing the truck to navigate through rough terrains like a professional off-road racer.

High Speed: The IS-Xero Monster RC Truck is capable of reaching speeds of up to 30 kilometers per hour (approximately 18.6 miles per hour). This speed adds excitement and thrill to off-road racing, making it a fun and exhilarating experience.

1:22 Simulation Proportion: The RC truck's design and dimensions are created to simulate a 1:22 scale model of a real off-road racing truck. This proportion provides a realistic appearance and a satisfying visual experience.

Splash Waterproof Electronics: The truck's electronic components, such as the motor, receiver, and speed controller, are designed to be splash-proof. This feature protects them from water splashes encountered during off-road racing, ensuring durability and reliability even in wet conditions.

Qualified Shocks/Adjustable Rings: The RC truck is equipped with high-quality shock absorbers that help in maintaining stability and control while driving on uneven terrain. The adjustable rings allow you to fine-tune the suspension setup to suit your preferences and optimize the truck's performance.

Overall, the IS-Xero High Speed RC Truck is a well-designed and capable remote-controlled vehicle specifically engineered for off-road racing. Its 4WD system, strong grip tires, speed, realistic proportions, splash waterproof electronics, and adjustable shocks make it an exciting and enjoyable option for RC enthusiasts who love off-road adventures. 
✅ Long Drive Time
This remote control truck comes with 7.4 Volt 1000mAh Lithium Ion Batteries, which allows for a long drive time than normal RC cars. The play time of each battery reaches up to 25 minutes on the full charge. Speed is up to 30 KM/H with the two powerful motors. 
✅ABS Chassis & Reinforced Body Frame
The whole chassis of the remote control car is made of nylon and its main body is made of PVC material. All these properties give the truck a better collision resistance so as to prolong its life span. However, please be noted that the steering system of the truck is relatively fragile so please do not use the truck to hit a solid surface such as a wall directly, for this may damage the steering system and cause irreparable damage to the truck.
✅Multi Terrain Compatibility
The IS-Xero High Speed RC Truck is specifically designed to tackle various terrains with ease. Whether you're racing on sand, grass, gravel, rocks, or even regular roads, this RC truck is equipped to handle them all.
Here's how it accomplishes that:
Strong Grip Tires: The truck's tires are designed to provide excellent traction on different surfaces. The tread pattern and rubber compound are optimized for off-road performance, allowing the truck to maintain control and grip even on loose or uneven terrains like sand, grass, and gravel.

Suspension System: The RC truck is equipped with a suspension system that helps absorb shocks and bumps encountered during off-road driving. This feature allows the truck to navigate rocky terrains more smoothly while minimizing the impact on its chassis and components.

Ground Clearance: The truck is designed with sufficient ground clearance, which is the distance between the lowest point of the chassis and the ground. This clearance enables the RC truck to traverse over obstacles such as rocks and rough terrain without getting stuck or damaging its undercarriage.

4WD System: The four-wheel drive system enhances the truck's off-road capabilities. It ensures power is distributed to all four wheels, providing better traction and control. This feature enables the RC truck to tackle challenging terrains more effectively.

Sturdy Construction: The IS-Xero High Speed RC Truck is built to withstand the rigors of off-road racing. Its chassis, body, and components are designed to be durable and resilient, allowing the truck to handle the demands of different terrains without compromising its performance.

By combining these features, the IS-Xero High Speed RC Truck is able to conquer a wide range of terrains, including sand, grass, gravel, rocks, and regular roads. Whether you're racing through a sandy dune, navigating a rocky trail, or simply having fun on your backyard grass, this RC truck is well-equipped to handle the adventure.
✅No Delay RTR Remote
Easy-to-use non-interference remote controller makes this a great remote control car for boys and girls. The 2.4Ghz frequency makes the car always ready to run and has a non-jamming function. The radio control distance is about 25-30 meters, it is an excellent off-road monster truck in both indoor and outdoor.
✅Perfect Gift For Kids, Teens & Adults
A cool toy grade RC car gift for all ages which serves as an ideal gift for birthday on many occasions. If you are looking for an exciting and extra cool present, you will love our radio controlled cars. Racing with family or friends is always exciting and everyone can enjoy in the sheer pleasure.
✅All-Terrain Rubber Tires

Rubber Material & Designed Tire Thread- Better elasticity, wear resistance, heat resistance, chemical stability and grip; Allow the car to adapt and conquer more terrains.
✅Cool Headlights & Tail Lights

The
Product size: 20 x 15.5 x 9 cm
Speed: 30 Km/h

Play Time: 25 minutes
Charging Time: 2.5 hours
✅

What You Get
1* RC Truck
1* Remote Controller
1*Lithoum Ion Battery

1*USB Charging Cable
1* Truck Manual
Remote Control Car, RC Truck, Radio Control Car