Regular price
$142.00 USD
Regular price
Sale price
$142.00 USD
Unit price
per
Sale
Sold out
Share
View full details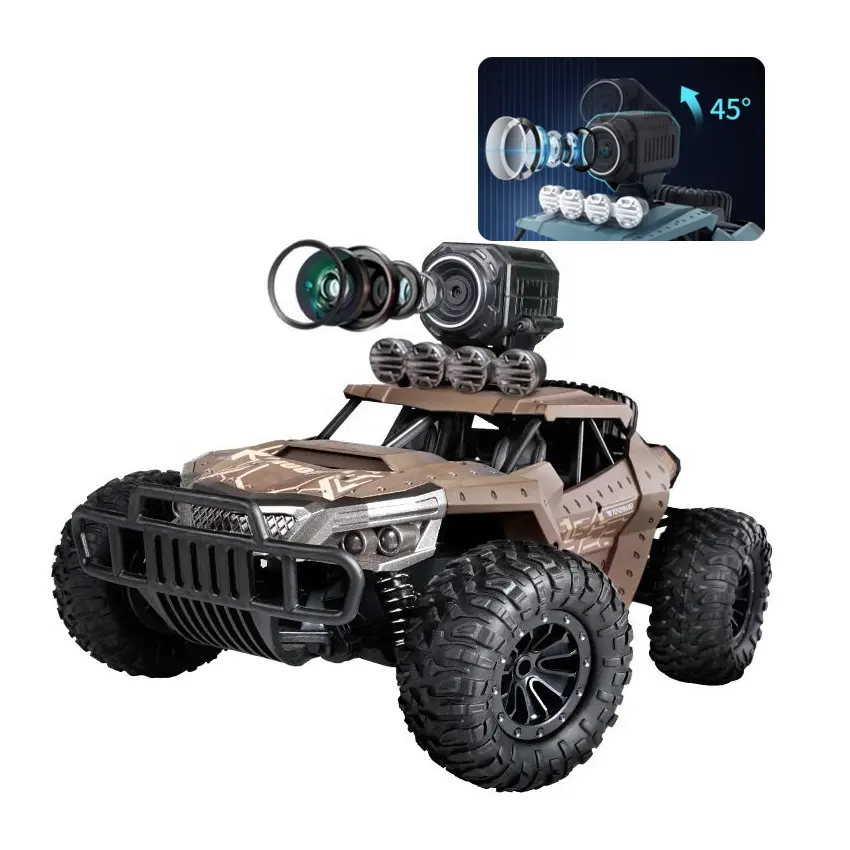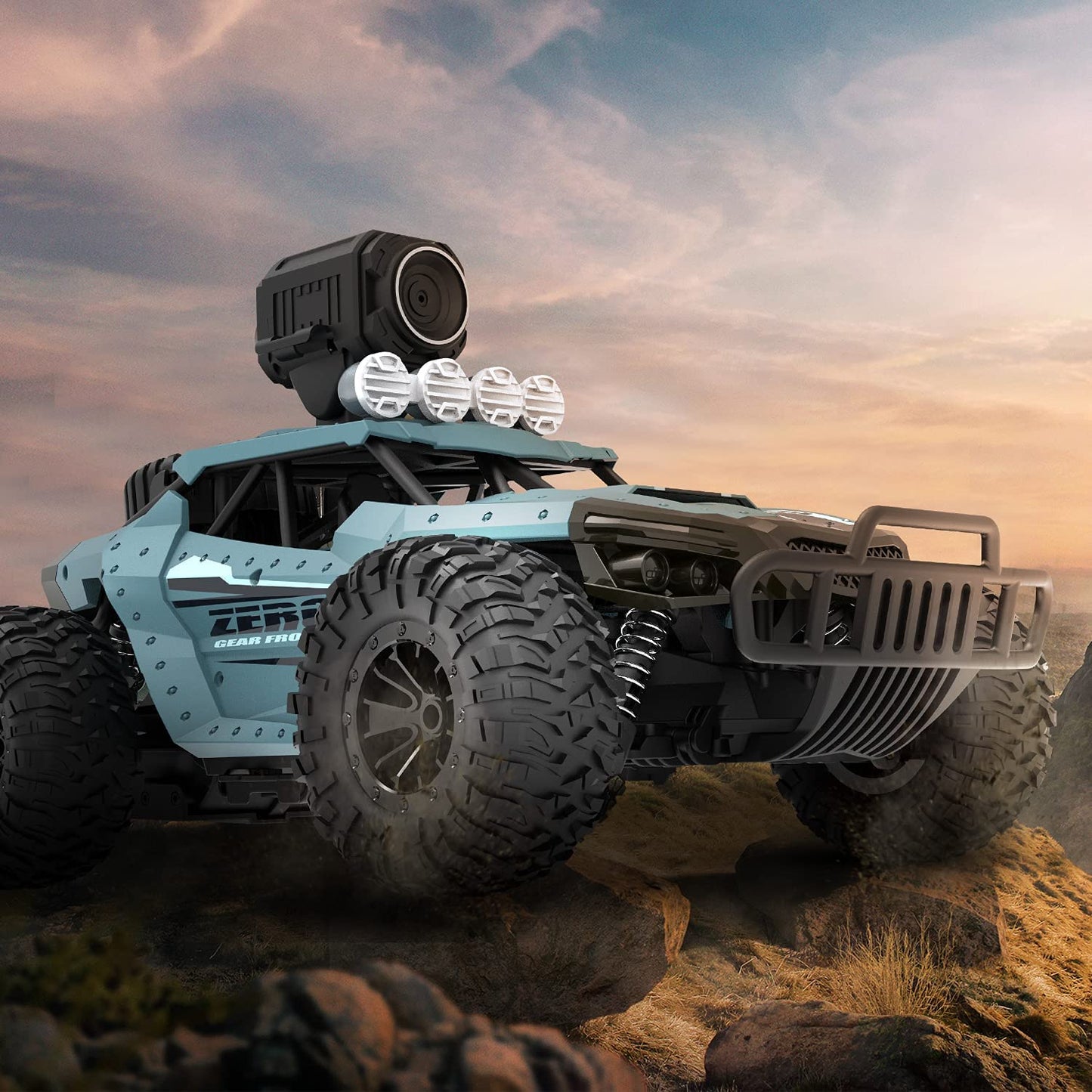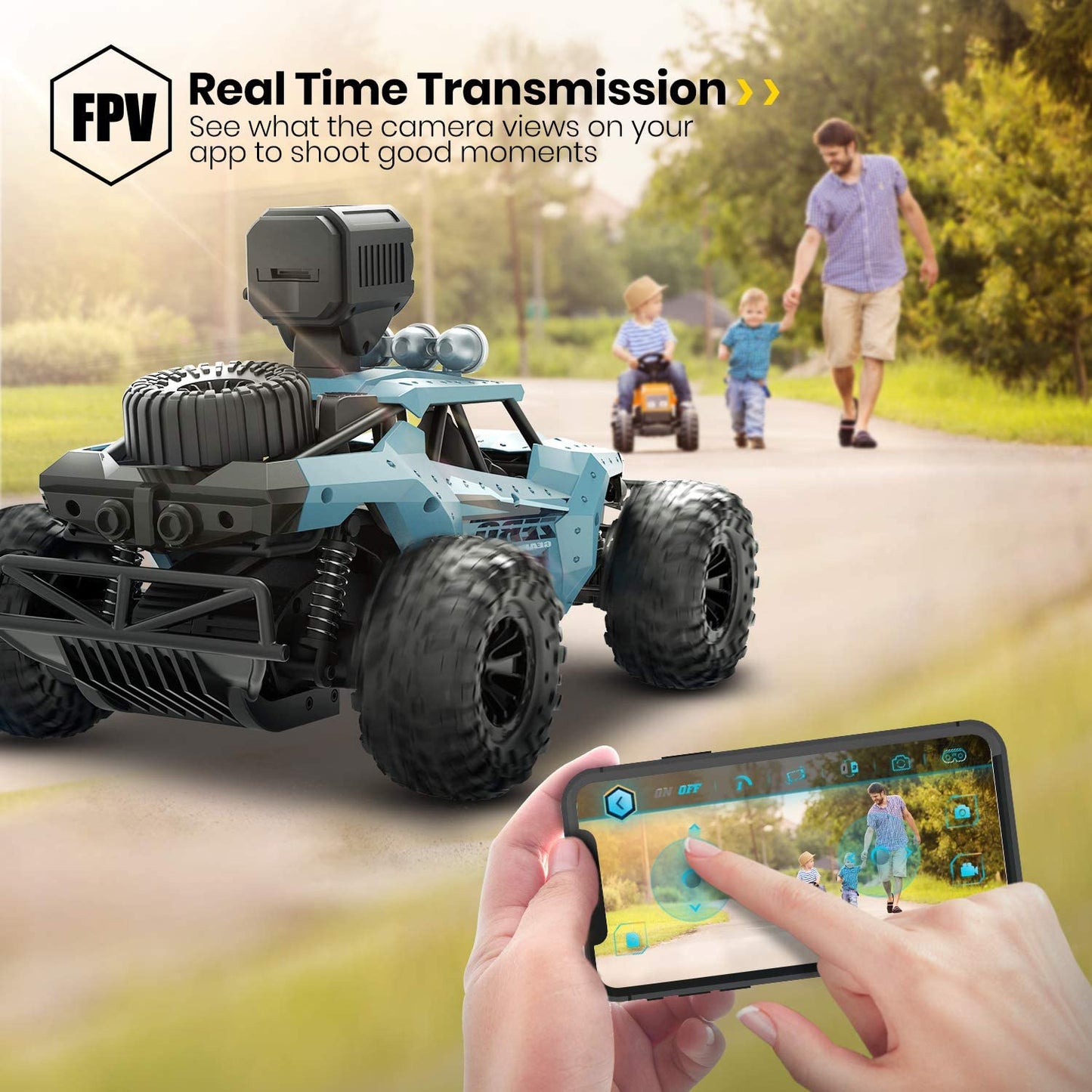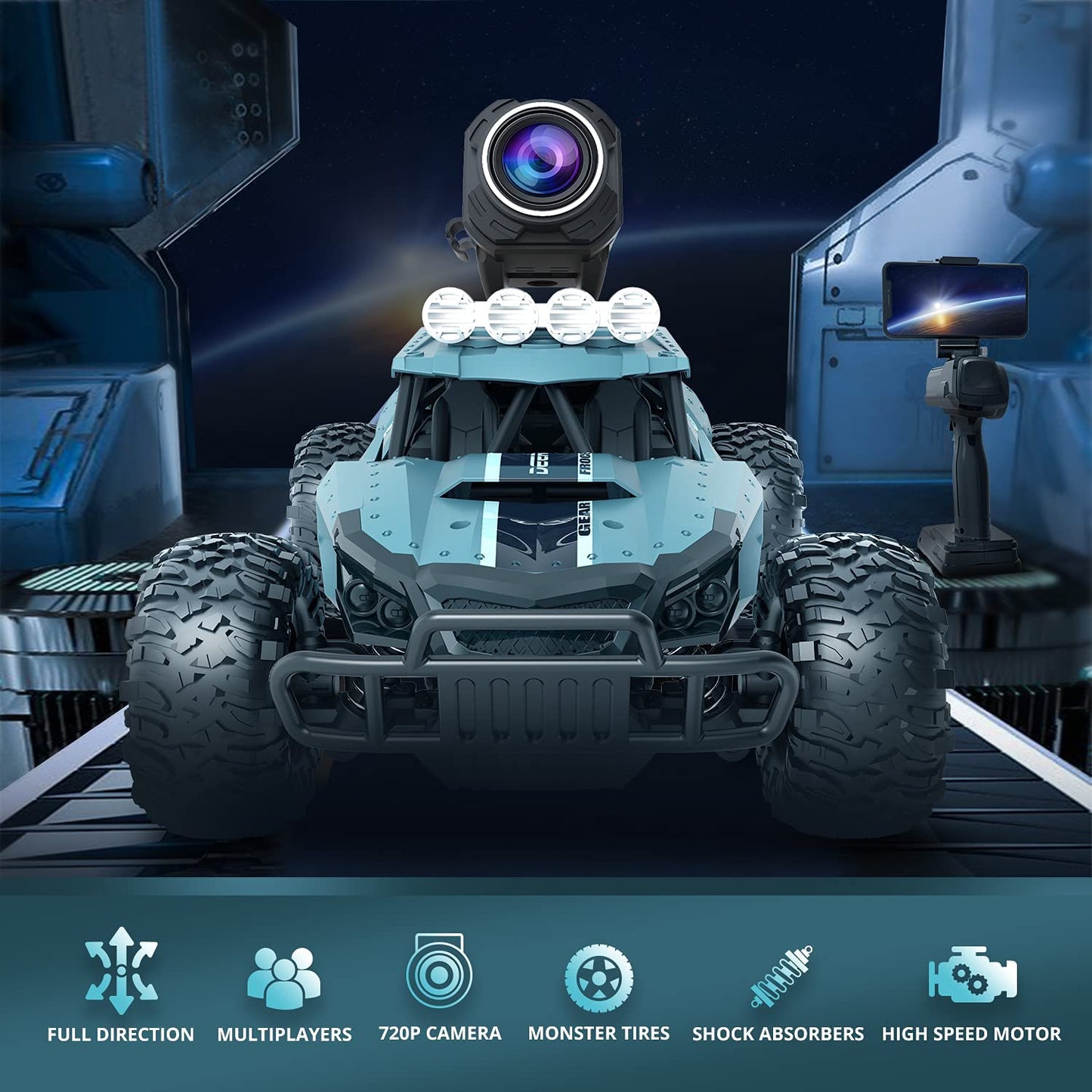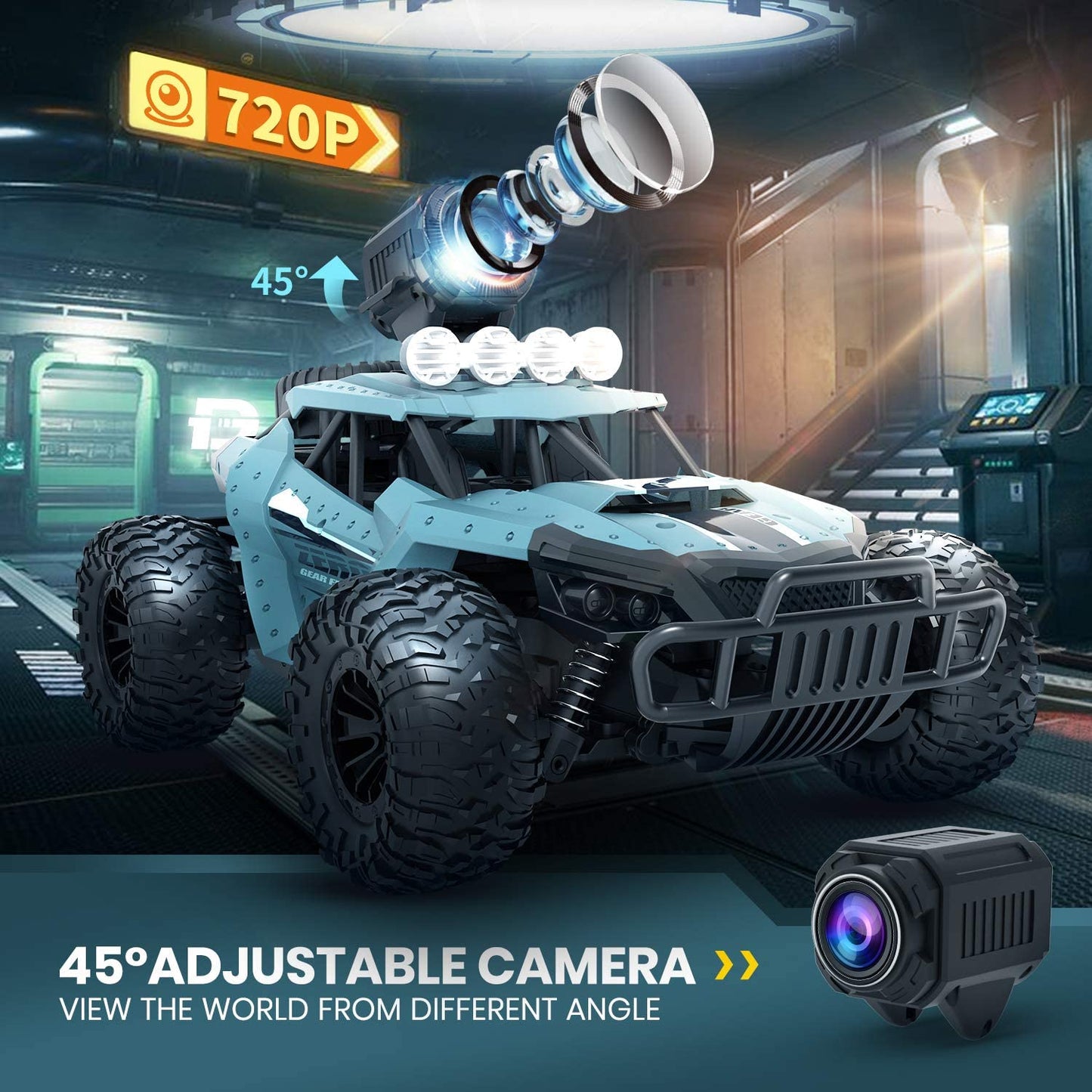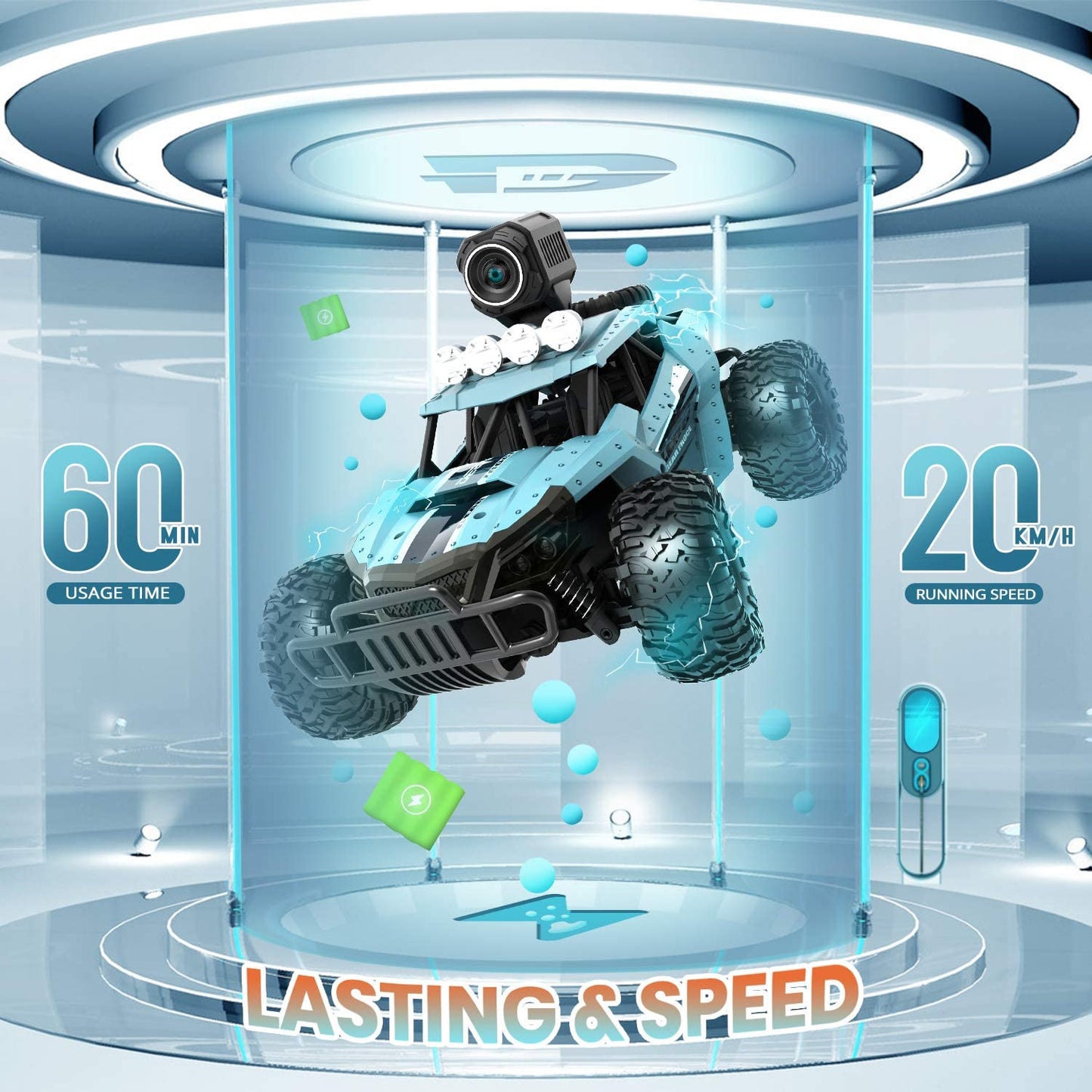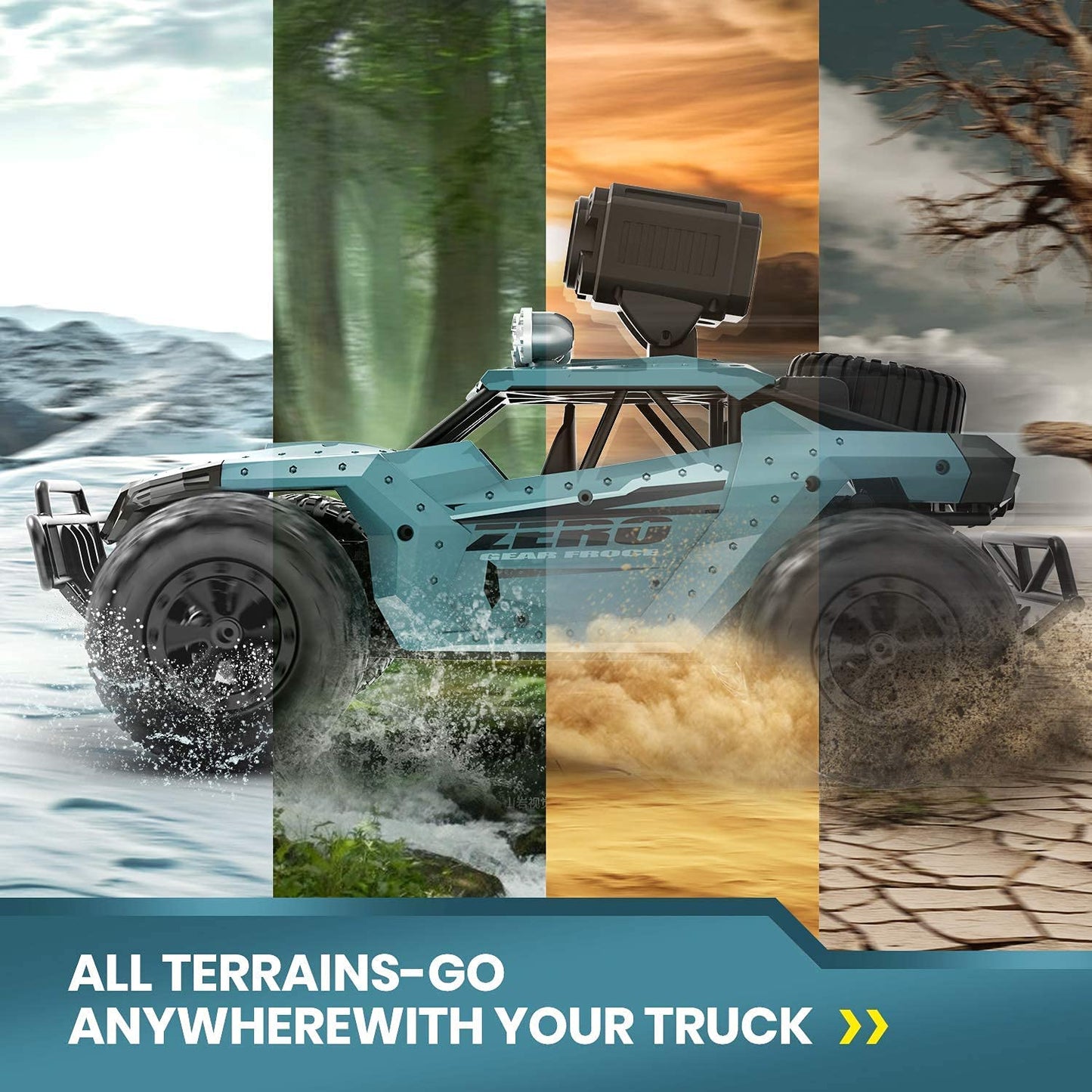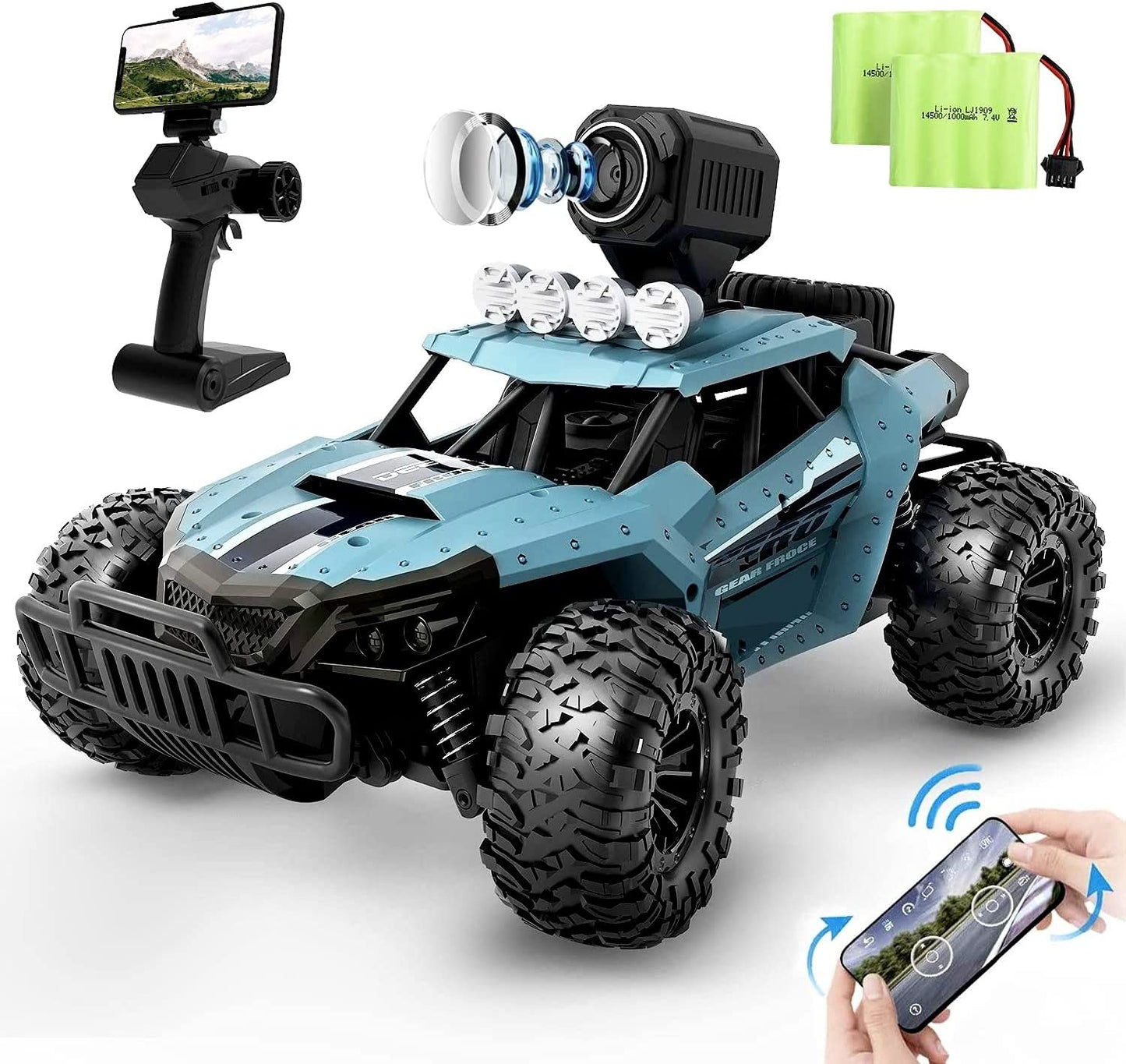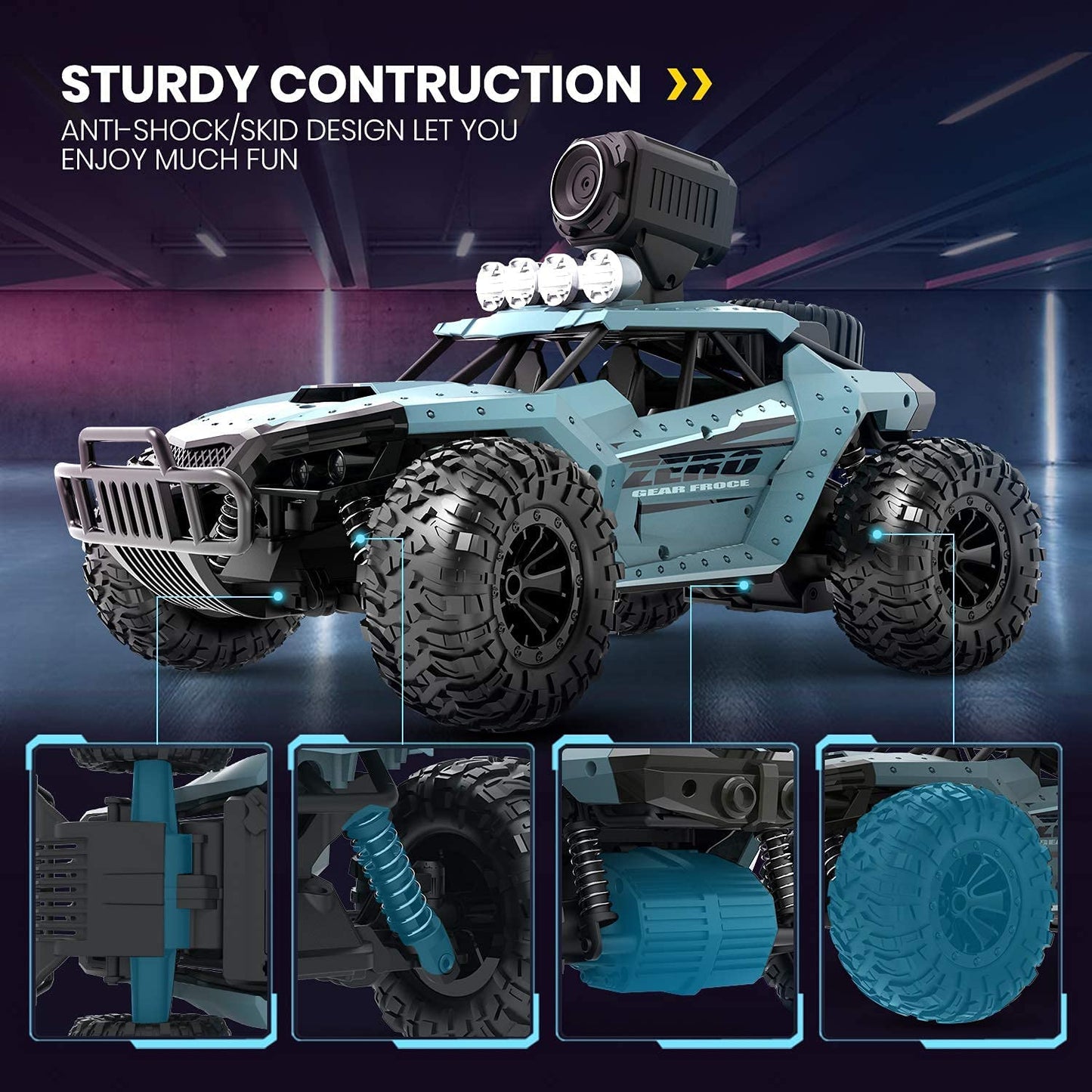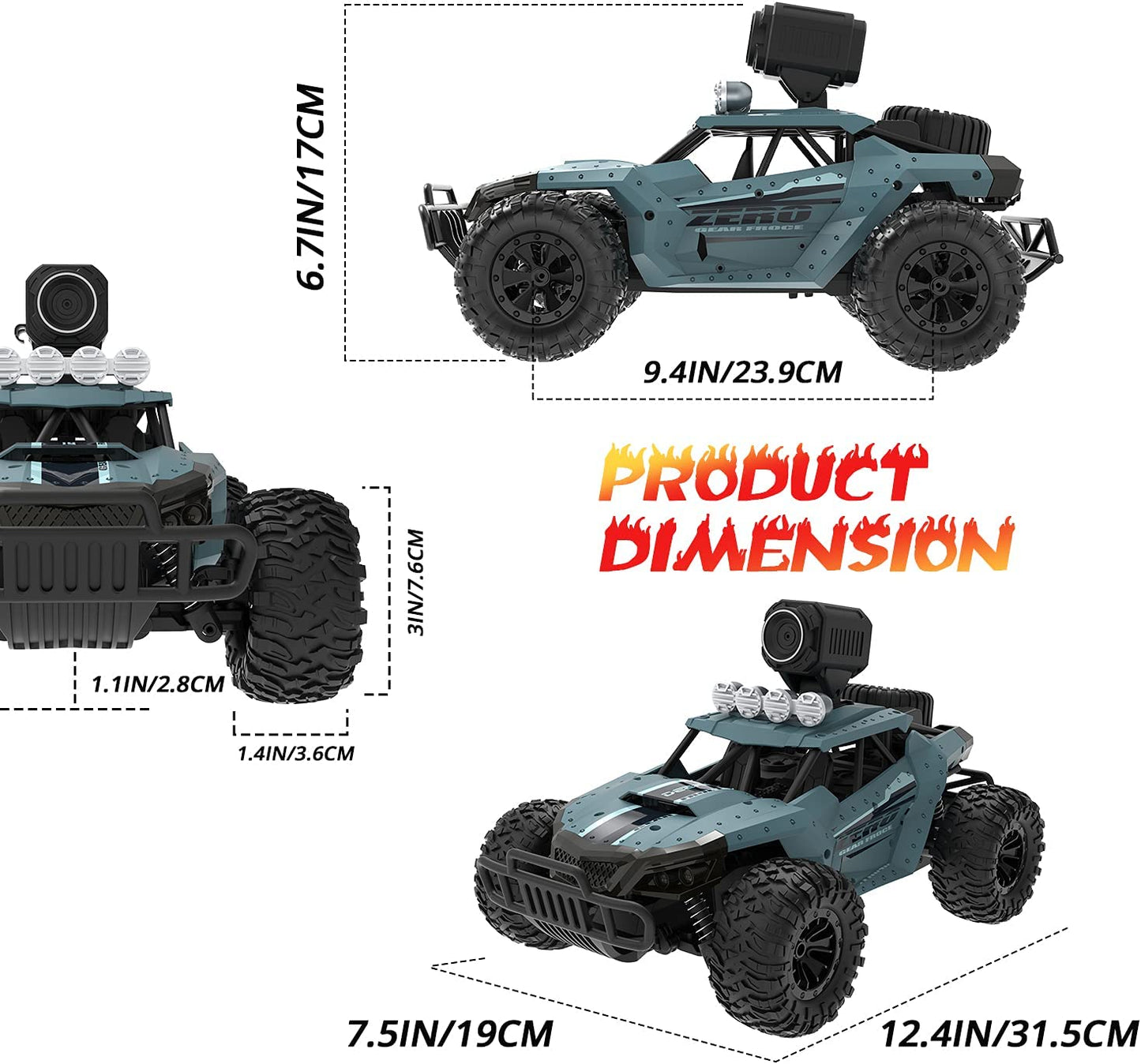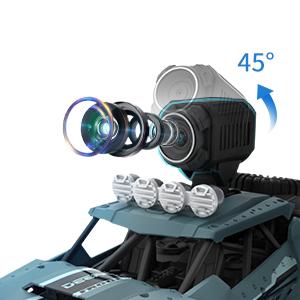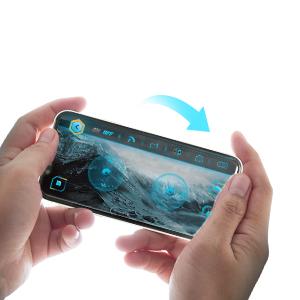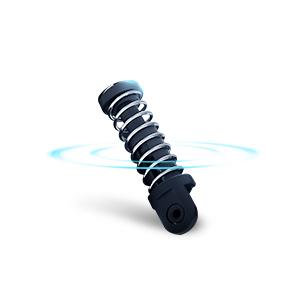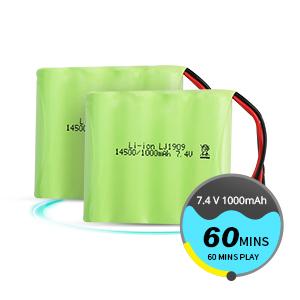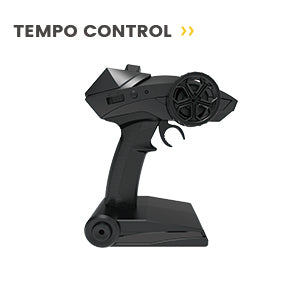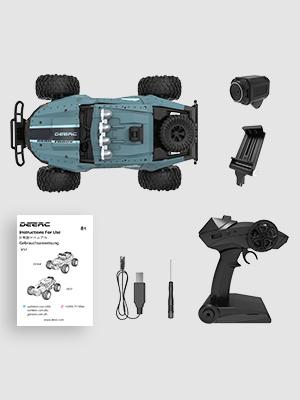 ✅Refund Policy & Product Warranty
We have a 30-day return policy & provide 1 Year Limited Warranty (conditions apply). Kindly visit Refund Policy page for details related to Refund and Warranty.

At ISPEKTRUM we understand the needs of our valued customer. You can buy your favorite product now and split the total amount in 6 equal monthly payments without any additional fees. Simply select "Splitit" at checkout. For more details, visit Buy Now Pay Later page.
✅ Super Off Road Racer
The ISPEKTRUM Defender is an impressive RC car/monster truck that is specifically designed for off-road racing. Its 4WD ball bearing system ensures excellent traction and stability, allowing you to navigate rough terrains like a professional. The strong grip tires further enhance its off-road capabilities, providing optimal grip and control.

One of the standout features of the ISPEKTRUM Defender is its FPV HD camera, which allows you to experience a first-person view of the driving experience. This feature not only adds excitement to your racing adventures but also allows you to record and capture memorable moments.


The car's construction is sturdy and built to withstand the rigors of off-road racing. Its exquisite design adds a touch of style and appeal to the overall package.

When it comes to battery life, the ISPEKTRUM Defender offers an impressive playtime of 25-30 minutes on a full charge. It comes with two 7.4V 1000mAh Ni-MH rechargeable battery, ensuring you have ample time to enjoy your racing sessions.

In terms of speed, the ISPEKTRUM Defender can reach up to 20 KM/H, making it a formidable force on the racetrack. Its high speed adds an element of thrill and excitement to your off-road racing experience.

Overall, the ISPEKTRUM Defender combines powerful performance, durable construction, FPV capabilities, and an attractive design, making it an excellent choice for RC car enthusiasts and off-road racing enthusiasts alike.
✅Off-Road Speed 20 KM/H
The ISPEKTRUM Defender is indeed designed specifically for off-road racing, making it well-suited for tackling rough and challenging terrains. With a top speed of 20 KM/H, it offers an impressive level of performance and speed for an RC car in its class.


 Its focus lies in its off-road capabilities and durability. The combination of its 4WD ball bearing system, strong grip tires, and sturdy construction allows the ISPEKTRUM Defender to navigate uneven surfaces, muddy tracks, and other off-road obstacles with relative ease.

Keep in mind that the performance of an RC car can vary based on various factors such as battery power, terrain conditions, and driving skills. However, with its emphasis on off-road racing and its speed of 20 KM/H, the ISPEKTRUM Defender offers a thrilling and enjoyable experience for RC car enthusiasts looking to conquer off-road challenges.
✅ Long Drive Time
ISPEKTRUM Defender Monster Truck comes with two 7.4 Volt 1000mAh Lithium Ion Batteries, it indeed provides an extended drive time compared to typical RC cars. With a playtime of up to 60 minutes on each battery when fully charged, you can enjoy longer racing sessions without the need for frequent recharging.

Furthermore, the Defender Monster Truck's two powerful motors enable it to reach speeds of up to 20 KM/H. This speed range offers a good balance between performance and control, ensuring an exciting and enjoyable racing experience.

With its extended drive time, powerful motors, and off-road capabilities, the ISPEKTRUM Defender Monster Truck provides enthusiasts with the opportunity to engage in extended and thrilling racing sessions.

✅HD WiFi Camera
The ISPEKTRUM Defender RC Monster Truck/Racer Car offers the convenience of an HD WiFi camera. This feature allows you to capture clear photos and videos using the 720p HD camera and transmit them in real-time to your phone via the dedicated app.


The camera's 45° adjustable angle enhances your shooting range, enabling you to capture a wider perspective while driving. Whether you're racing or simply enjoying off-road adventures, the camera lets you preserve memorable moments with your family and friends.

With a range of up to 100 feet, you can receive real-time images without significant delay. This feature enables you to view the scene from a different angle, providing a unique and immersive experience. Additionally, you can take high-quality pictures and videos directly from the app while operating the ISPEKTRUM Defender RC Monster Truck/Racer Car.
✅Strong Shock Absorbers
The ISPEKTRUM Defender Monster remote control truck boasts several advanced features that enhance its performance and durability. One notable feature is the inclusion of anti-skid tires, which provide excellent traction and grip on various surfaces. This ensures better control and stability, particularly on uneven and unstable terrains.

The truck is equipped with shock absorbers and an anti-collision beam, which further enhances its ability to withstand unexpected drops and impacts. These features help protect the vehicle from damage, allowing it to handle rough conditions with resilience.


The high-speed throttle response and sensitive steering contribute to a more dynamic driving experience. These characteristics enable precise control and quick maneuverability, ensuring that the truck responds promptly to your commands.

The 1:16 full-scale design adds a sense of realism to the ISPEKTRUM Defender, making it visually appealing and immersive. This attention to detail adds to the overall enjoyment of operating the remote control truck.

Furthermore, the inclusion of 4-wheel independent suspension springs helps absorb vibrations caused by bumps and uneven surfaces. This feature not only protects the vehicle but also ensures a smoother ride and prolongs the lifespan of the truck.

Overall, the ISPEKTRUM Defender Monster remote control truck combines advanced features such as anti-skid tires, shock absorbers, and 4-wheel independent suspension to deliver superior performance, durability, and an enhanced driving experience.
✅Dual Control Mode
The ISPEKTRUM Defender RC Monster Truck/Off Road Racer Car offers dual control modes, providing flexibility and options for driving and controlling the vehicle.
2.4Ghz radio remote control( radio control range up to 165ft), it allows you racing them with your friends at the same time.
Mobile phone App driving (Wi-Fi control distance up to 100ft ), You don't need to follow the car around and can share what you capture with your friends or the world via social media.
The first mode is the 2.4GHz radio remote control, which allows you to operate the truck using a traditional handheld remote. With a radio control range of up to 165 feet, you have the freedom to race and compete with your friends simultaneously. This mode offers direct control and a responsive driving experience.

The second mode is the mobile phone App driving, which utilizes Wi-Fi control. By connecting your smartphone to the truck via Wi-Fi, you can control its movements through the dedicated mobile app. The Wi-Fi control distance reaches up to 100 feet, providing a considerable range to operate the vehicle remotely.

Using the mobile app, you can drive the truck without the need to physically follow it around. This feature allows you to capture videos and photos from different angles, and easily share them with your friends or on social media platforms. It adds convenience and flexibility to your driving experience, as well as the ability to showcase your adventures to a wider audience.

With the dual control modes, the ISPEKTRUM Defender RC Monster Truck/Off Road Racer Car offers versatility and options for how you want to operate and control the vehicle, whether it's through traditional radio remote control or using your smartphone via the dedicated mobile app.
✅Strong Built
This rc crawler comes with strong body and solid tires, you can go various terrains like road, highway, shallow sand and mud. The truck can be played on at any occasion, such as party, picnic, hike, travel etc. Easy to play and fun for indoor and outdoor. A great gift for all ages of children and adults.
✅Durable Anti-Skid Tires
Four big anti-slip tires reduce the impact of this RC truck during driving. They can protect the car from damage when you drive the car. This design makes the car more durable.
✅Gravity Sensor
The ISPEKTRUM Defender RC Monster Truck features a gravity sensor that adds an exciting and interactive element to its control system. With the gravity sensor, the truck can detect changes in the center of gravity and respond accordingly to your commands.

By utilizing the gravity sensor, you can control the truck's movements by simply moving your phone. For example, if you tilt your phone to the right, the truck will respond by turning right. This intuitive control mechanism allows you to perform cool and dynamic maneuvers with ease.

The gravity sensor adds an extra layer of interactivity and immersion to your driving experience, making it even more enjoyable and engaging. Whether you're navigating obstacles or showcasing your skills, the gravity sensor allows for intuitive control and opens up new possibilities for creativity and fun.
✅Proportion Speed Adjustment
The amplitude of the trigger control the speed of the rc car. No matter you are novice, or experienced, kid or adults. You can do the cool operation with it. Suitable for all ages.
✅

Product Description
Product size: 12.4 x 7.5 x 6.7 Inch
Frequency: 2.4GHz
Speed: 15-20 Km/h
Running Time: 30 minutes
Charging Time: 3-4 hours
Radio Control Distance:165ft
Wifi Transmission Distance:100ft
Truck Battery:7.4V*1000mAh
Remote Battery: Needs 4*AA batteries
✅

What You Get
1* RC Truck
1* Remote Controller
1*Camera (Phone Holder)
2*7.4V 1000mAh Ni-MH Battery
1*USB Charging Cable
1*Screwdriver
1* Truck Manual &*Camera Manual
✅

Tips
Tips for Activating FPV Function
Make sure the camera is connected to your car and the camera light is on.
On your phone, launch the search for available wifi. WiFi name provided in the manual
Select the wifi. Wait for your phone connect to the wifi.
Enter the app you downloaded to view real image. App name provided in the manual.
Remote Control Car, RC Truck, Radio Control Car