Regular price
$106.00 USD
Regular price
$189.00 USD
Sale price
$106.00 USD
Unit price
per
Sale
Sold out
Share
View full details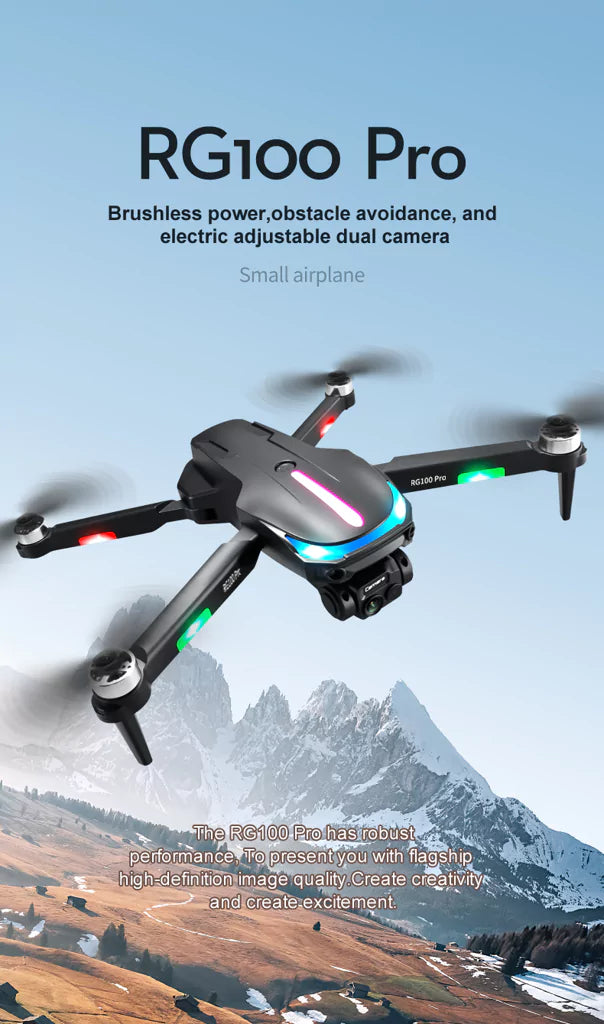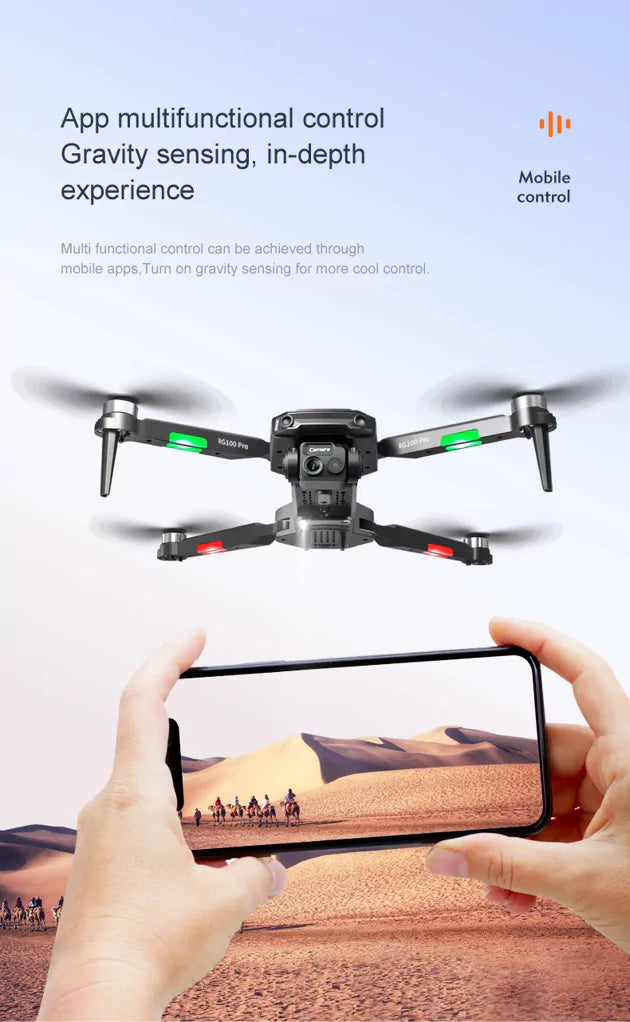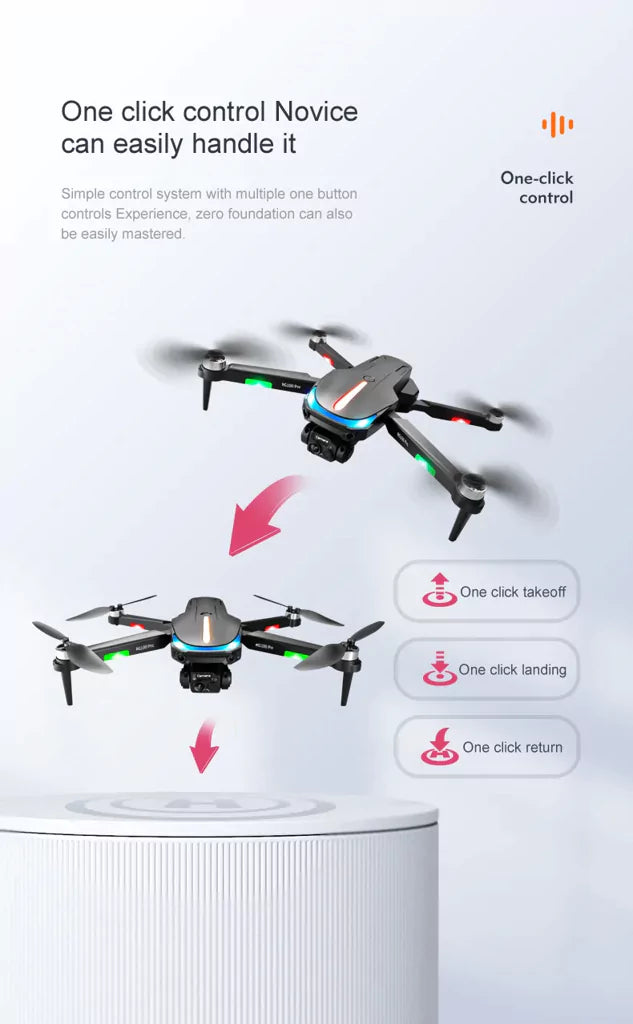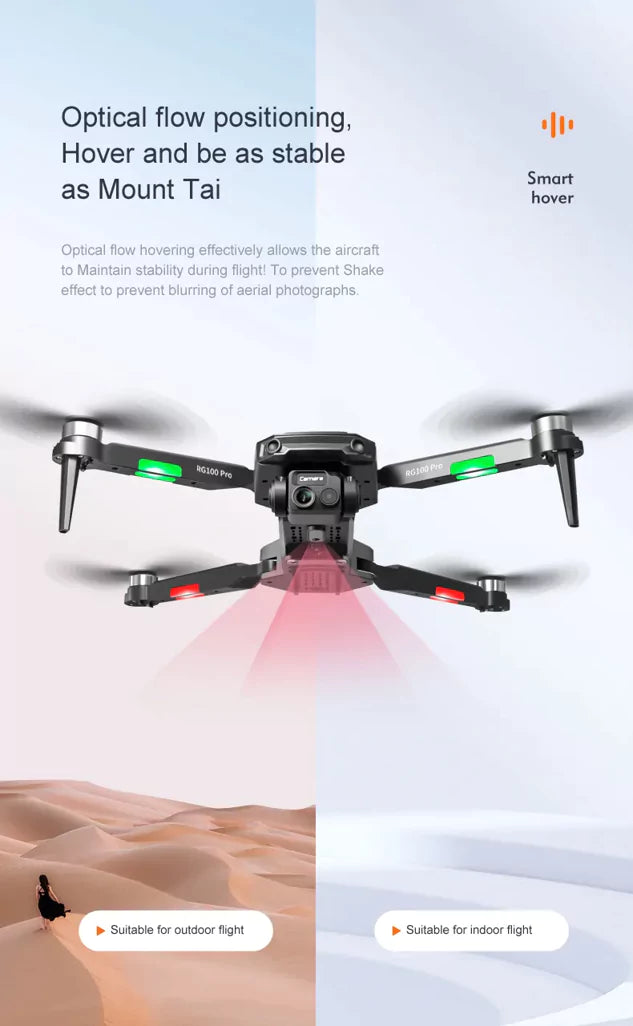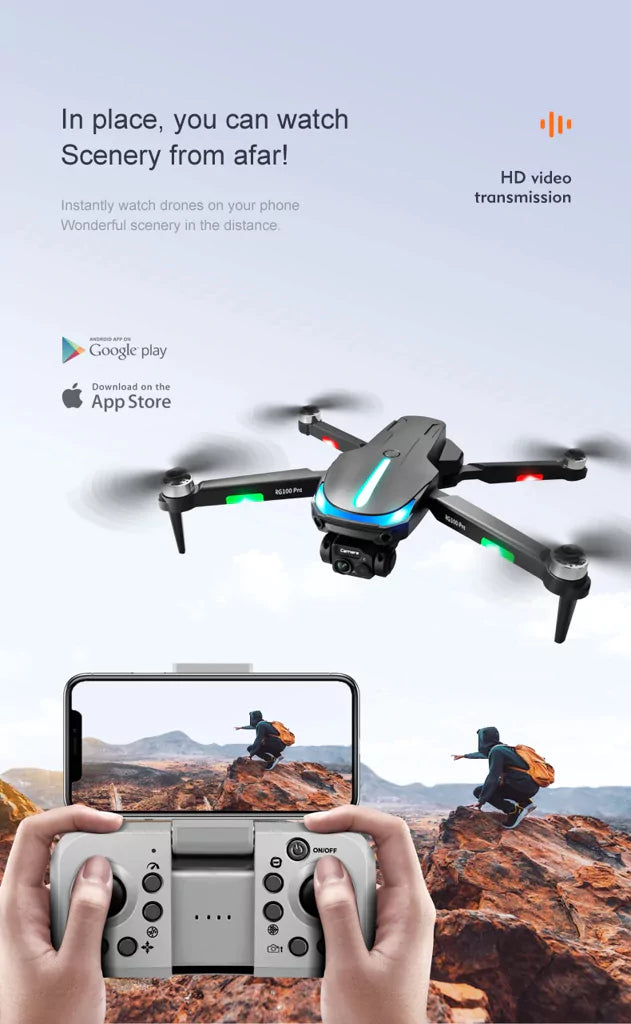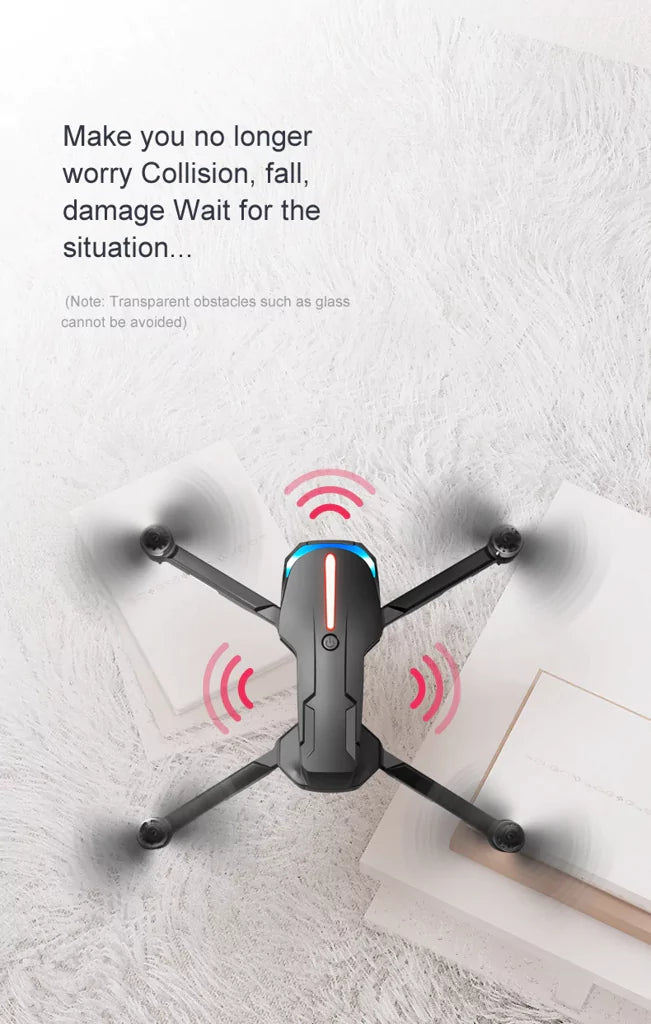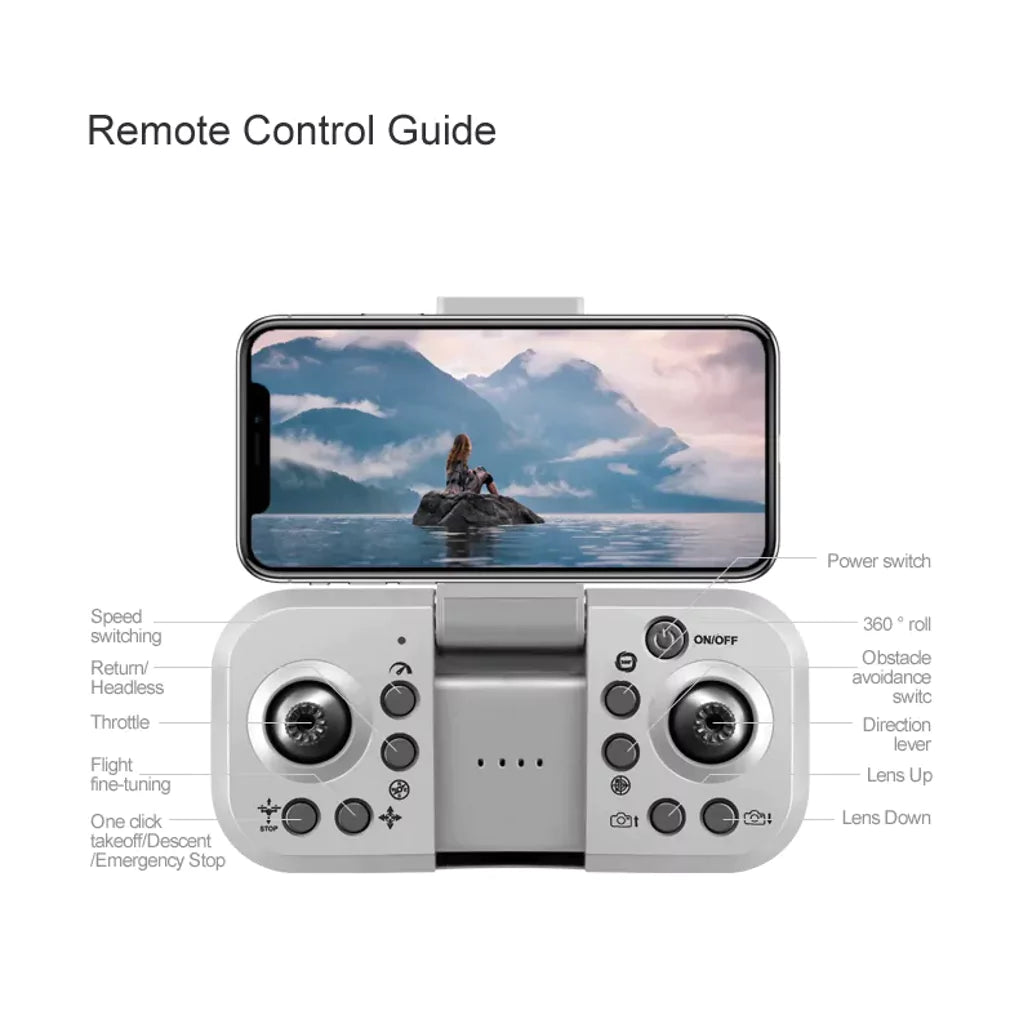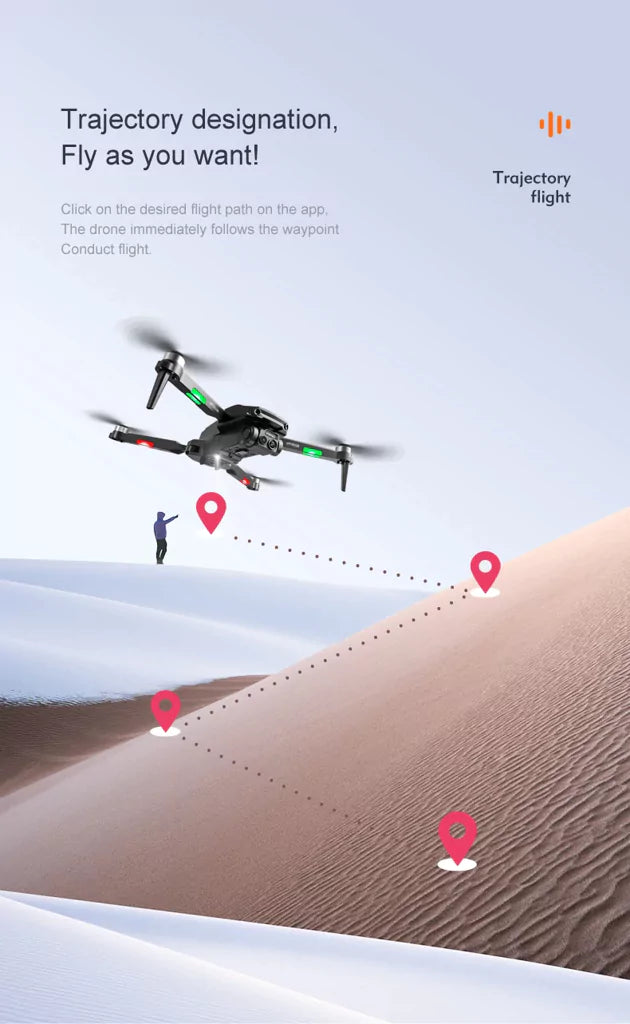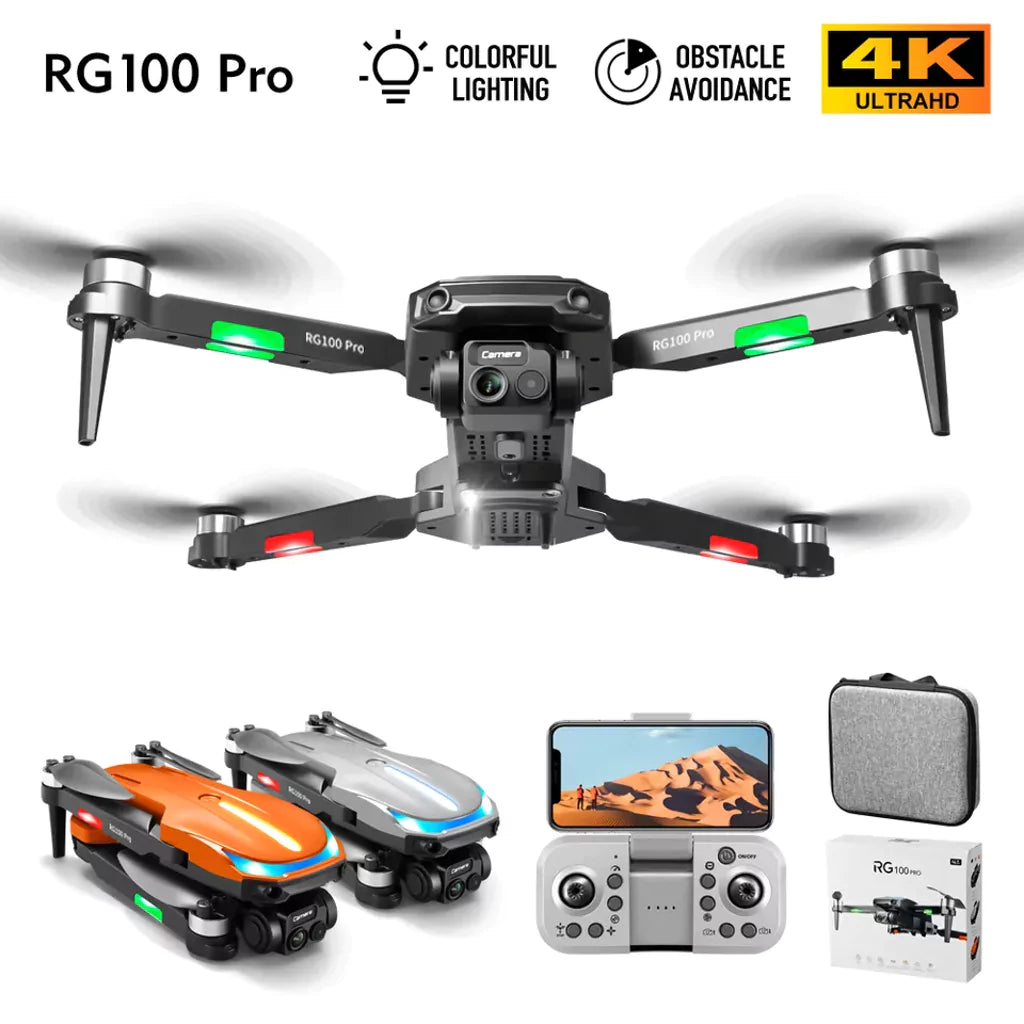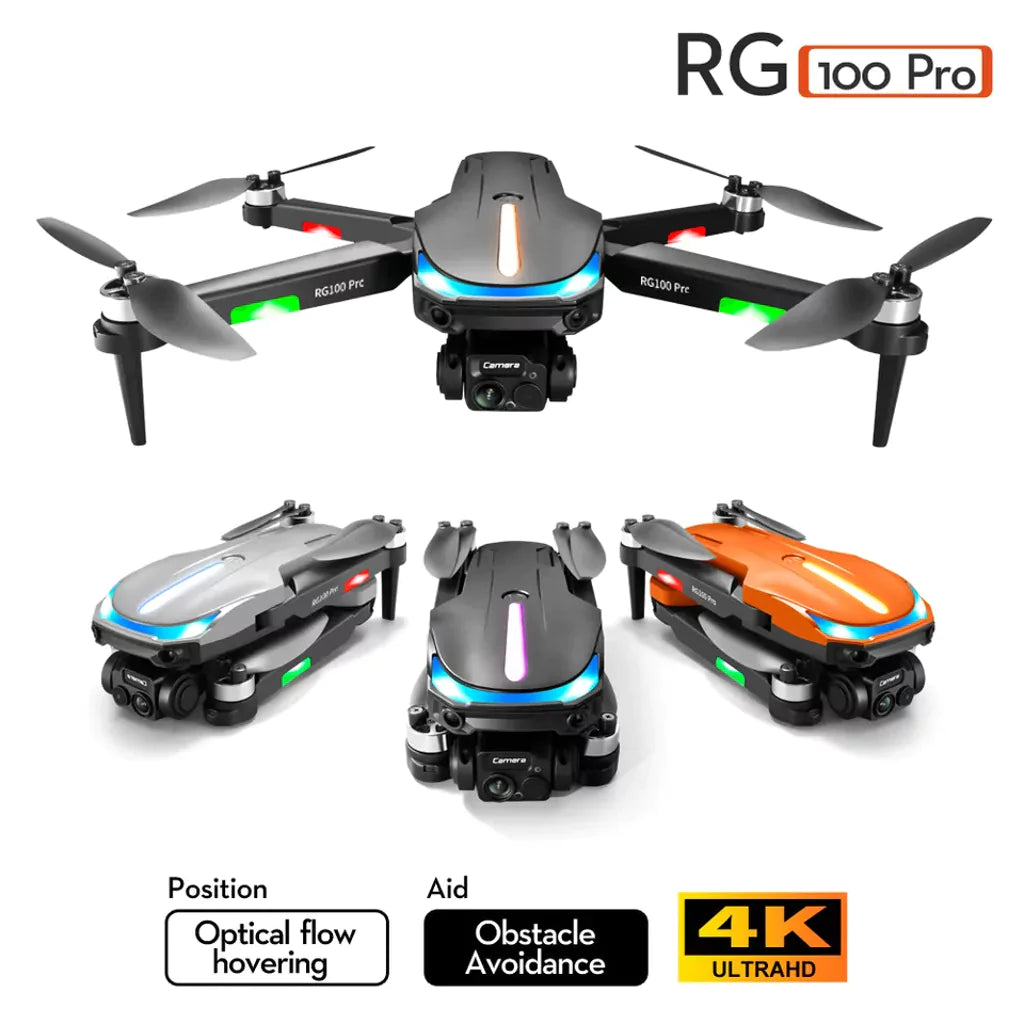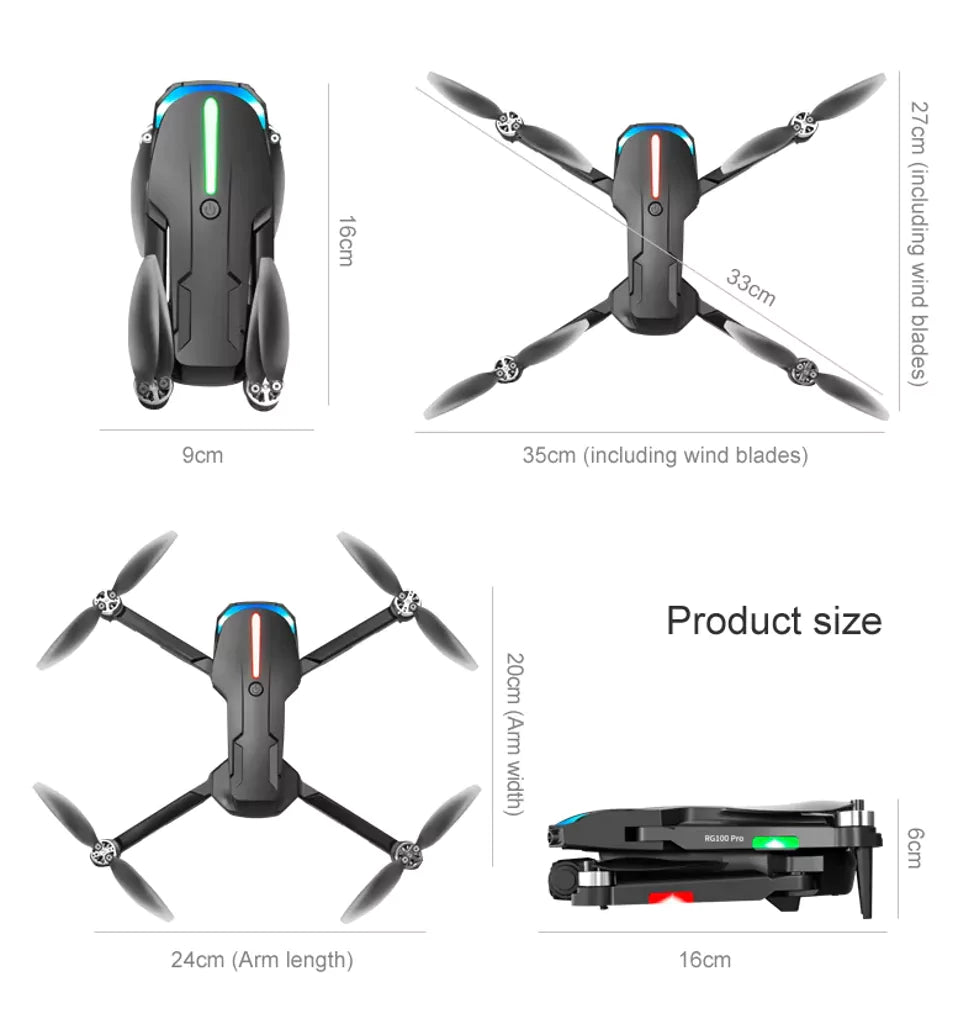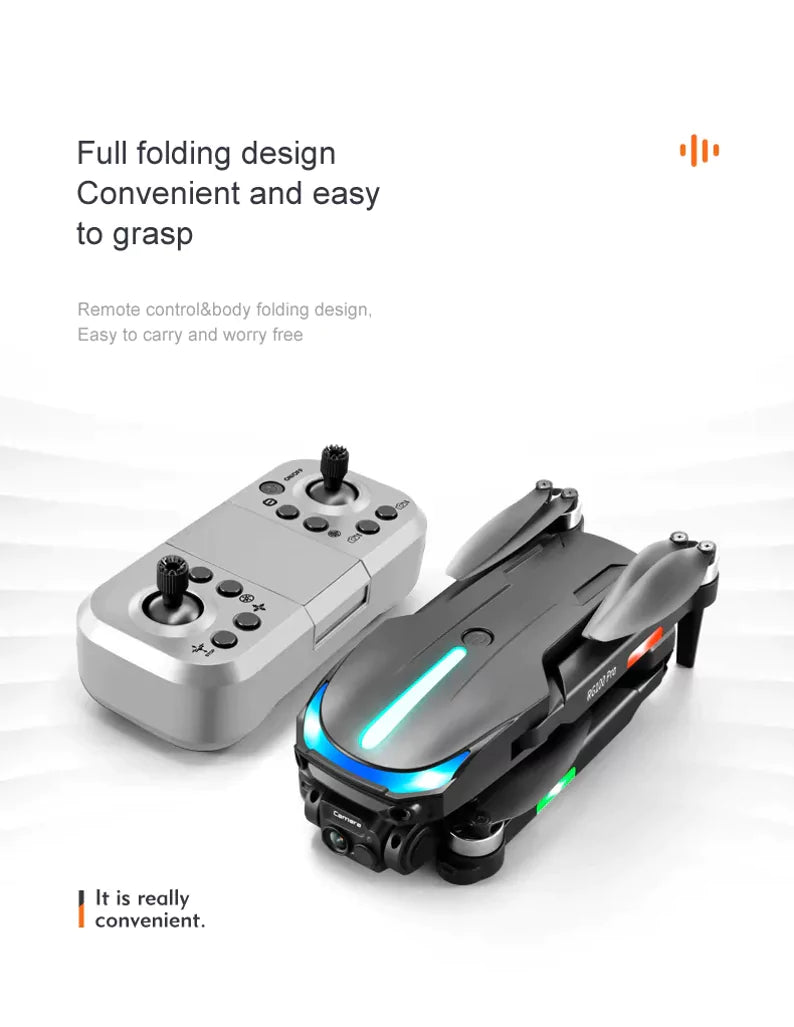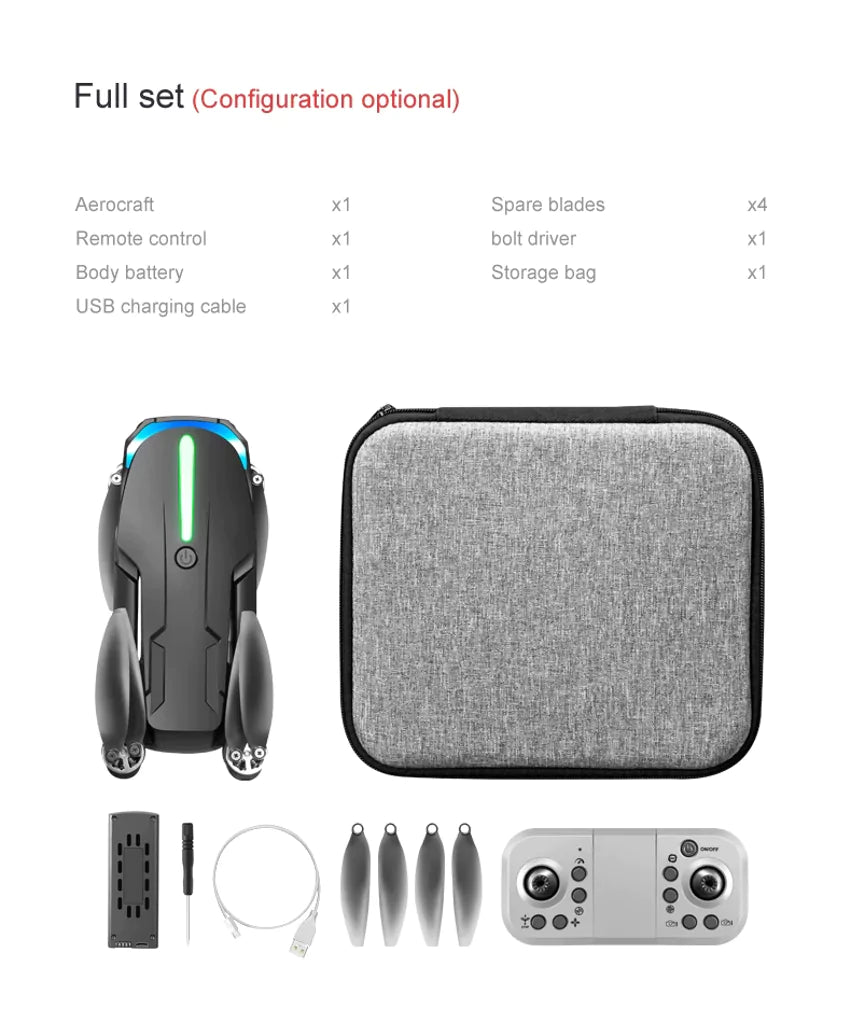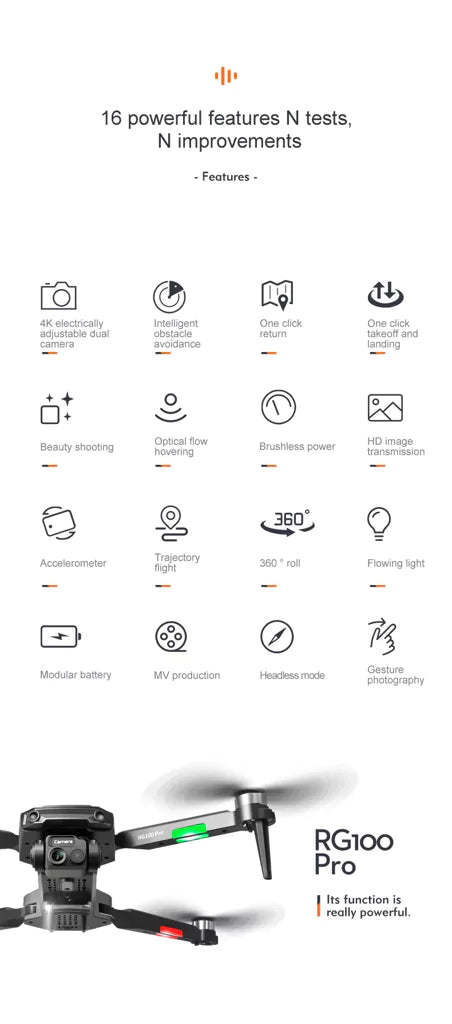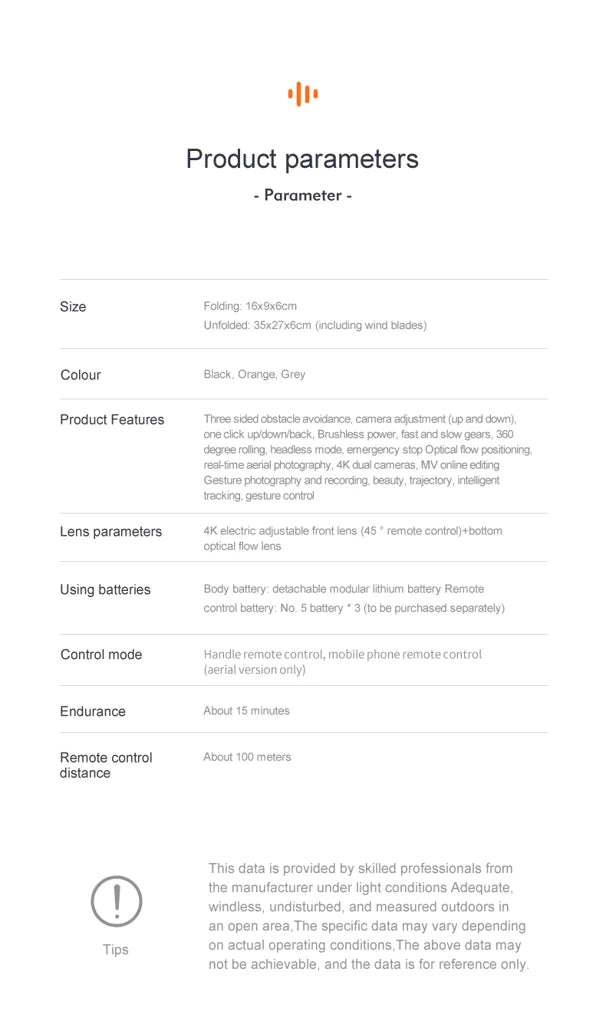 Introducing the Skyflier RG100 Pro 4K Drone: Your Ultimate Aerial Photography Companion
📸 Capture Your Memories in 4K: The Skyflier RG100 Pro 4K Drone is the perfect travel companion for photography and videography enthusiasts. With its impressive 4K camera, you can take your aerial photography and videography to the next level. The powerful camera combined with intelligent shooting modes allows you to unleash your creativity and effortlessly capture stunning footage. Whether you're a beginner or an experienced drone pilot, the RG100 Pro Drone is designed to meet your needs, offering high-quality aerial photography with ease.
🌬️ Lightweight and Portable: Weighing in at under 250 grams, the RG100 Pro Drone is incredibly lightweight, making it easy to carry and ensuring stability during flight, even in strong winds. Plus, it might be exempt from registration and licensing requirements in many countries, simplifying your drone experience. For added convenience, this drone comes with a carry bag, making transportation a breeze.
🔋 Extended Flight Time: Equipped with a 7.4V 2000 mAh lithium battery, the RG100 Pro Drone offers up to 15 minutes of flight time. Keep in mind that flight time can vary due to factors like wind, temperature, altitude, and flight patterns. To maximize your flight experience, it's recommended to have spare batteries on hand, reducing downtime between flights.
📷 Crystal Clear 4K Camera: The 4K HD camera on the RG100 Pro Drone delivers high-quality photos and videos, ensuring your content is top-notch. With upgraded front and bottom High-Definition cameras, you can freely switch aerial viewing angles, providing you with creative flexibility. The drone's optical performance captures every unforgettable moment in life, so you never miss a shot. The adjustable 45-degree remote control and 120-degree ultra-wide angle support various photography angles.
🚀 Intelligent Obstacle Avoidance: Fly with confidence indoors or in crowded areas. The RG100 Pro Drone comes equipped with intelligent obstacle avoidance technology, automatically detecting and avoiding obstacles. Whether it's navigating through narrow corridors or avoiding furniture, this feature enhances your flight experience, providing you with the freedom and flexibility to fly without worry.
🔌 Quiet and Powerful Brushless Motor: The RG100 Pro 4K Drone is not just powerful; it's also remarkably quiet, ensuring a pleasant and immersive flight experience. This drone is built to be durable, with a low risk of breakdowns and a minimal likelihood of requiring motor replacements, so you can enjoy stress-free flights without frequent maintenance.
🛰️ Dual Flight Positioning System: The RG100 Pro Drone combines optical flow positioning with GPS, providing stable and safe flight experiences both indoors and outdoors. This dual system helps the drone maintain a stable hover and accurate position, even when GPS signals are weak or absent, preventing drifting or crashes.
📍 Effortless Waypoint Navigation: Planning complex flight paths has never been easier. With the Waypoint mode, you can draw a flight path on a map, setting altitude, speed, and direction at each point. Activate Waypoint mode, and the drone will follow the designated path precisely. This feature is especially useful for aerial photography and mapping tasks, allowing you to focus on your objectives without manual control.
🚀 Quick and Easy Start: The RG100 Pro Drone is designed for both beginners and experienced pilots, offering an intuitive and straightforward flying experience. It includes automatic takeoff and landing, as well as various flight modes. Tutorials and instructional videos are provided to help you master flying skills more efficiently, reducing the learning curve and maximizing your enjoyment.
🛰️ GPS Return for Safe Landings: With the GPS satellite positioning system, the RG100 Pro Drone ensures safe and accurate flights. Utilize the One Key Return feature to bring the drone back to its takeoff point with the press of a button. The Return Flight feature allows you to program specific flight paths with waypoints on a map, enabling automatic returns to the takeoff point. These features guarantee safe and stress-free flights, even in challenging environments.
👐 Gesture Recognition for Effortless Control: The RG100 Pro Drone supports gesture recognition, making it easy to control the drone's camera with specific hand gestures. Capture photos or start/stop video recording in mid-flight, perfect for aerial selfies or filming action-packed adventures.
In summary, the Skyflier RG100 Pro 4K Drone is your go-to choice for capturing breathtaking aerial photography and videography. Its 4K camera, intelligent features, and intuitive design cater to both beginners and experienced users, ensuring an outstanding flight experience. Experience the world from a unique perspective with the RG100 Pro.
✅Features:

| | |
| --- | --- |
| Material | abs |
| Control Type | remote control |
| Video Capture Resolution | 4K UHD |
| image transmission distance | 100 m |
| image capture resolution | 3840*2160 |
| Maximum Flight Time | 15 Minutes |
| Gyro | yes |
| Function | Headless mode, Altitude Hold Mode, With Camera, with G-sensor, 3D flip, One Key Takeoff / Landing, APP Control, With Remote Control, Foldable, Without Remote Control |
| Motor | Brushless Motor |
| Radio Control Style | yes |
| Battery Type | li-po battery |
| Indoor hover | yes |
| Feature | Remote Control Model |
| Radio Control Style | RC Model |
| Color | Black |
| Charging time | 80 Minutes |
| Battery | 7.4V 2000mAh |
| Product's Weight | 243g |
| Flying distance | 100 meters |
| Frequency | 2.4G |
Precautions for use:

GPS needs to be turned off indoors
GPS needs to be turned on when outdoors
Drone, Drones for Photography, Drone with Camera, Adult Drones, UAV, UAS, Drone with 2-axis Gimbal, Drone with HD Camera, Professional Drone