Regular price
$166.00 USD
Sale price
$91.00 USD
Unit price
per
Sale
Sold out
Share
View full details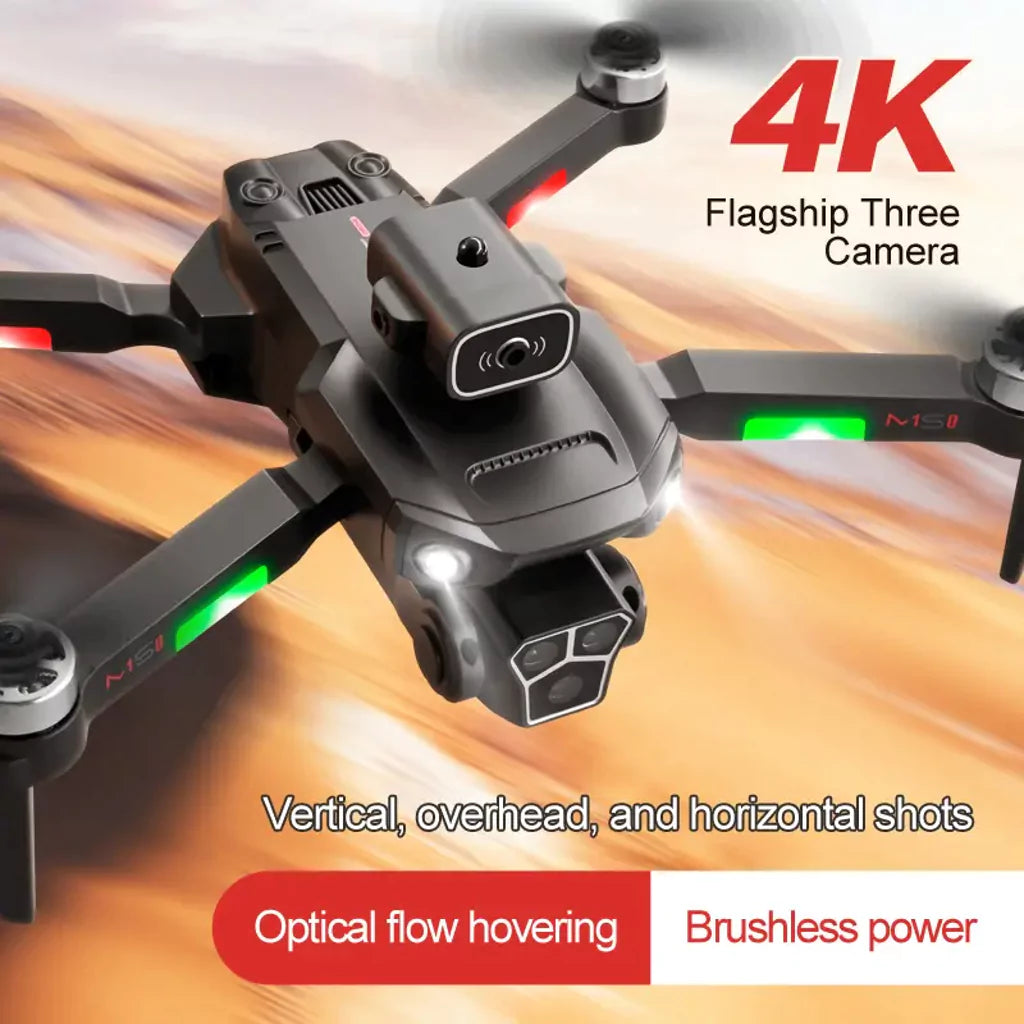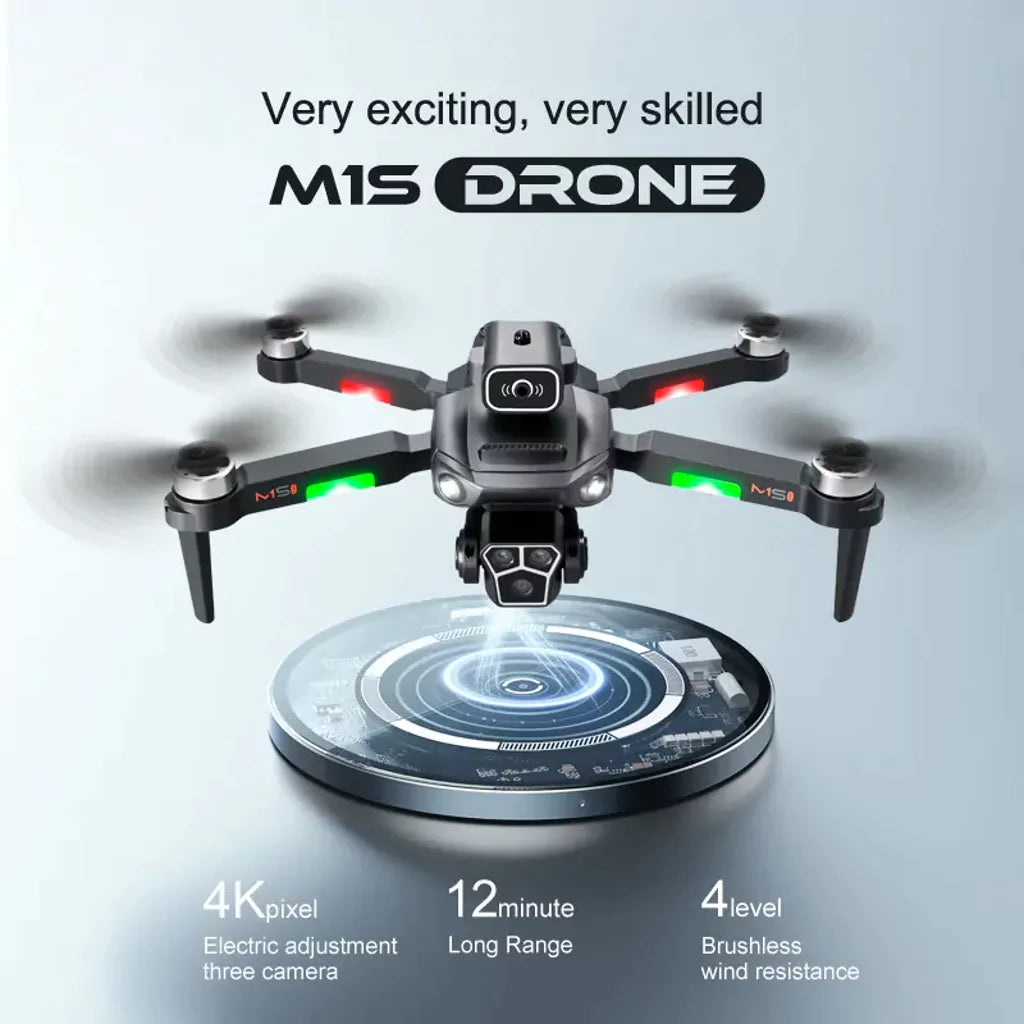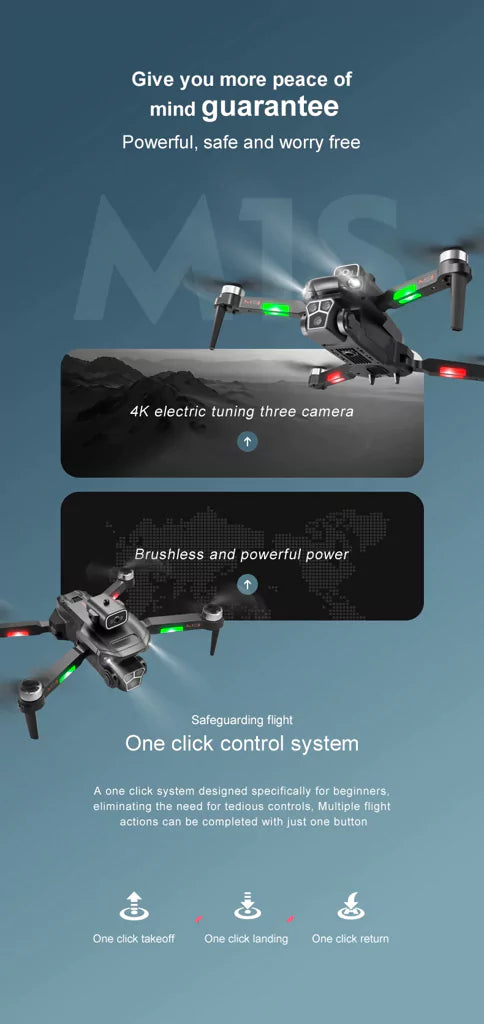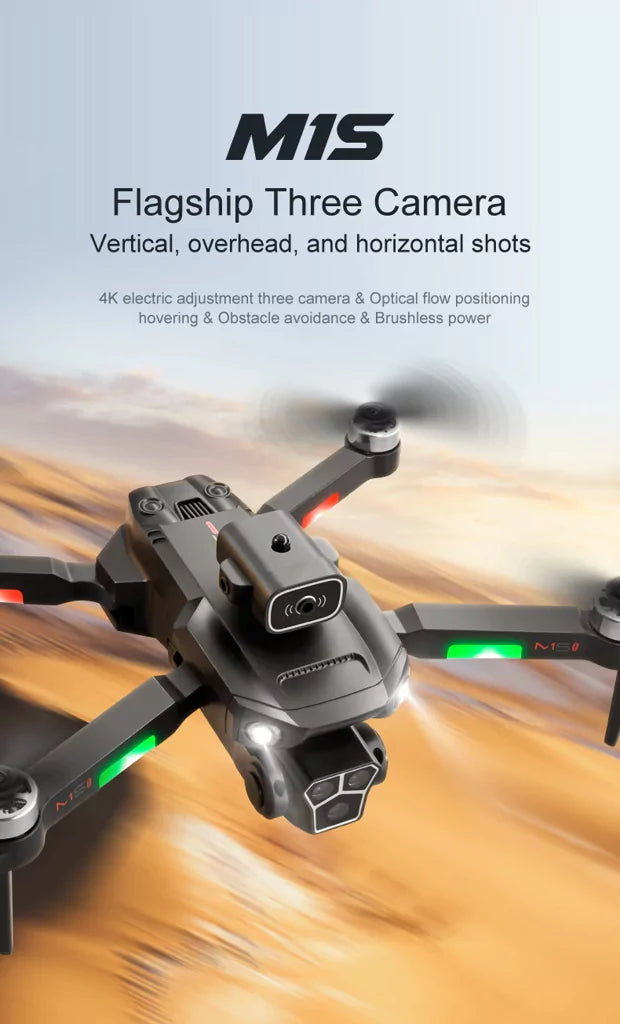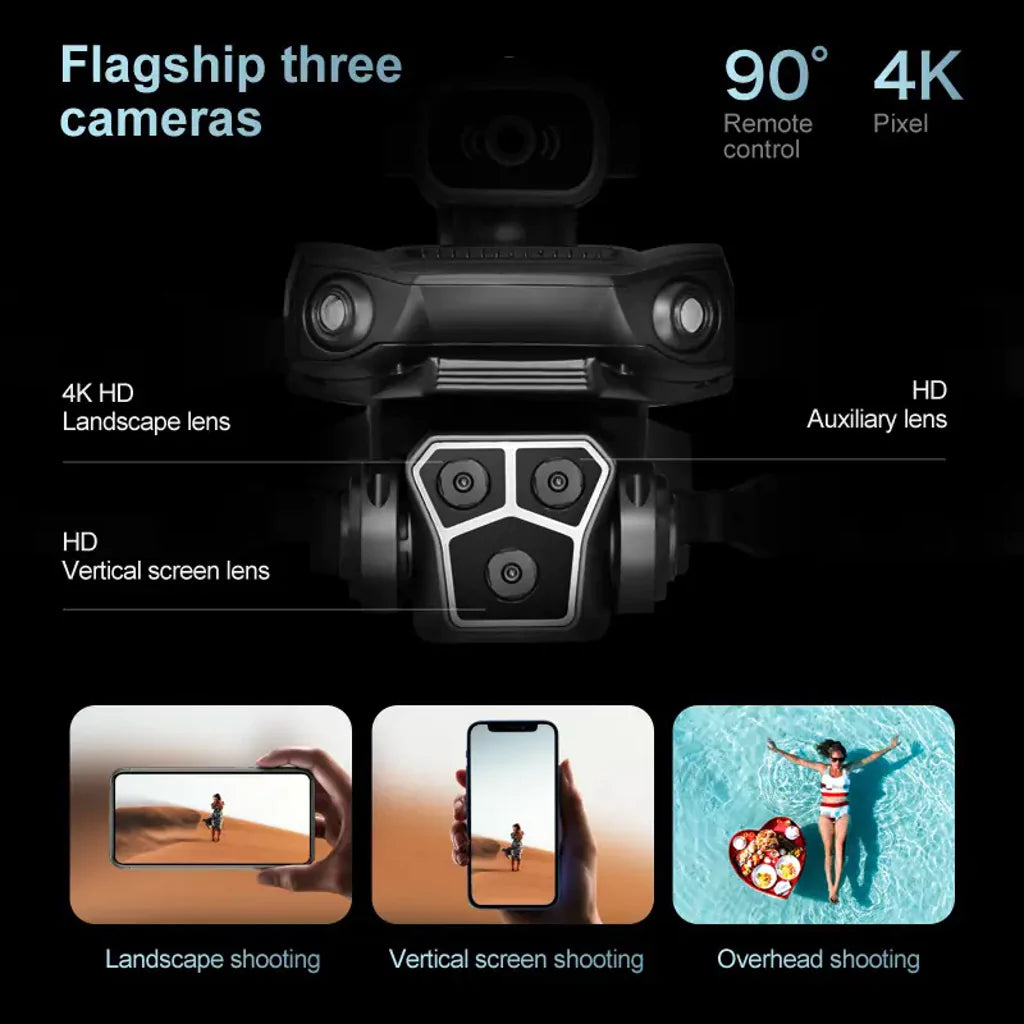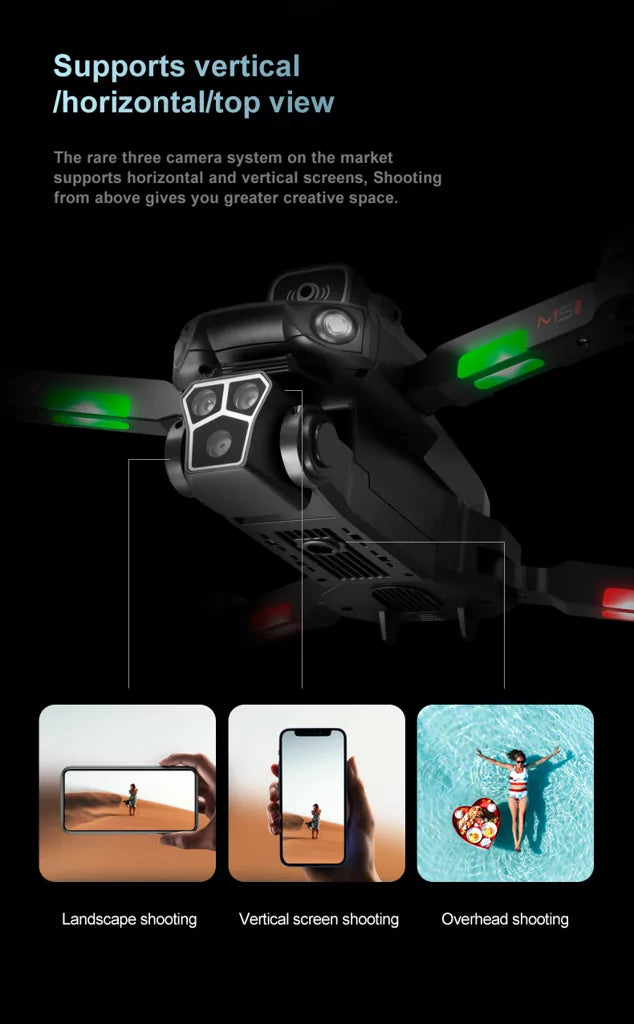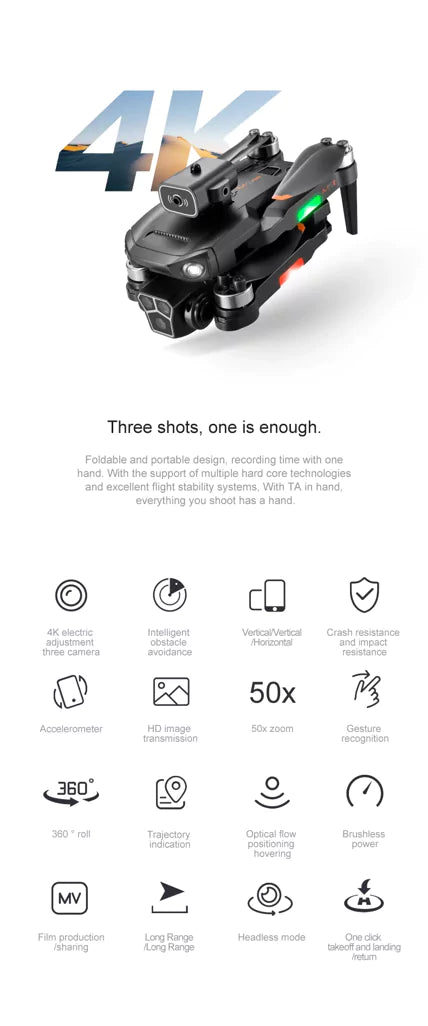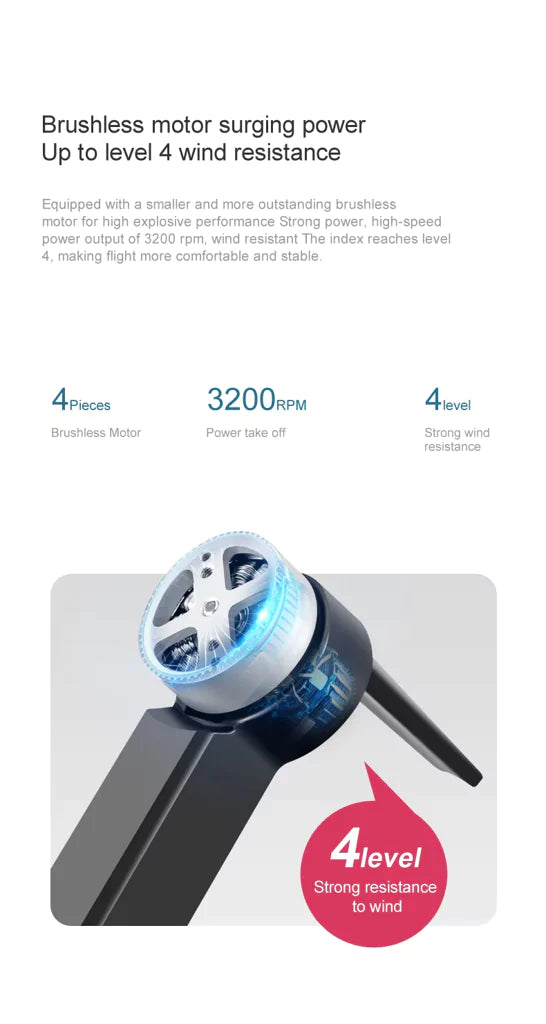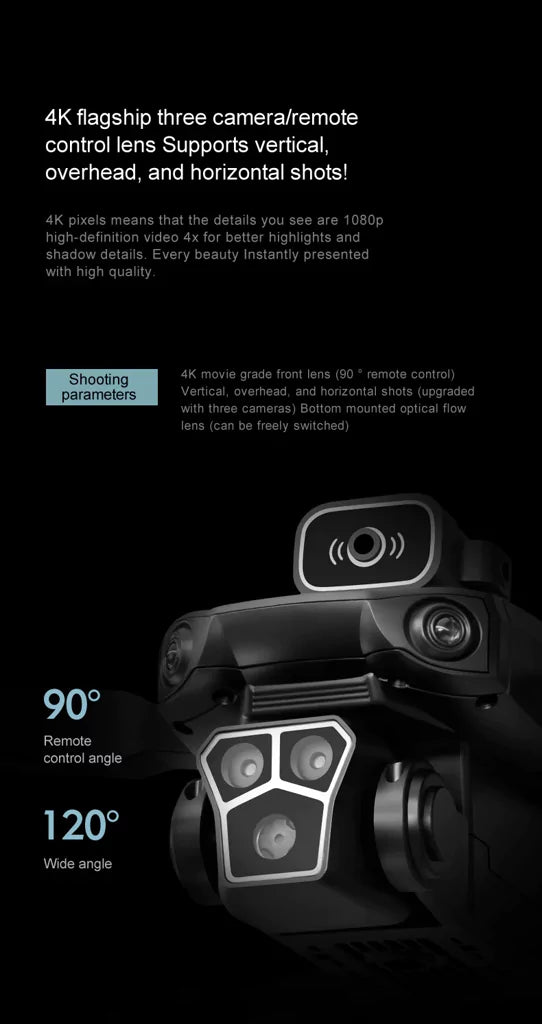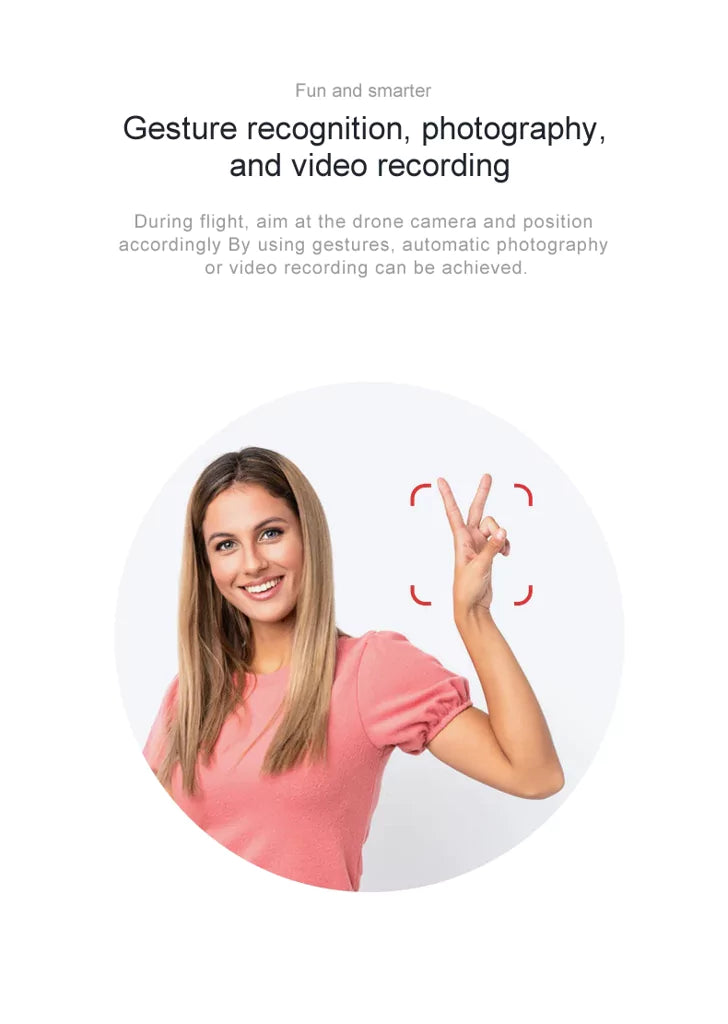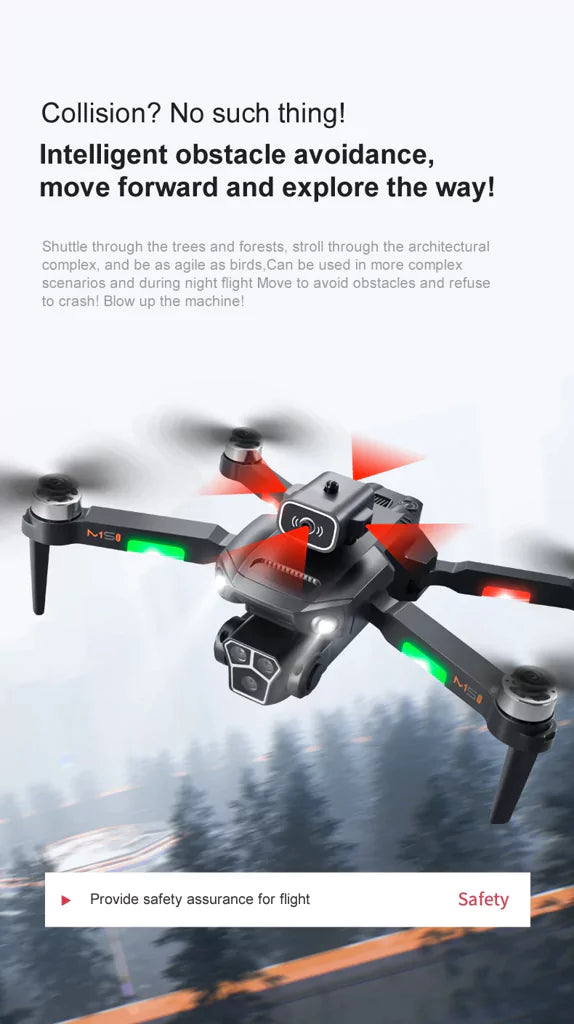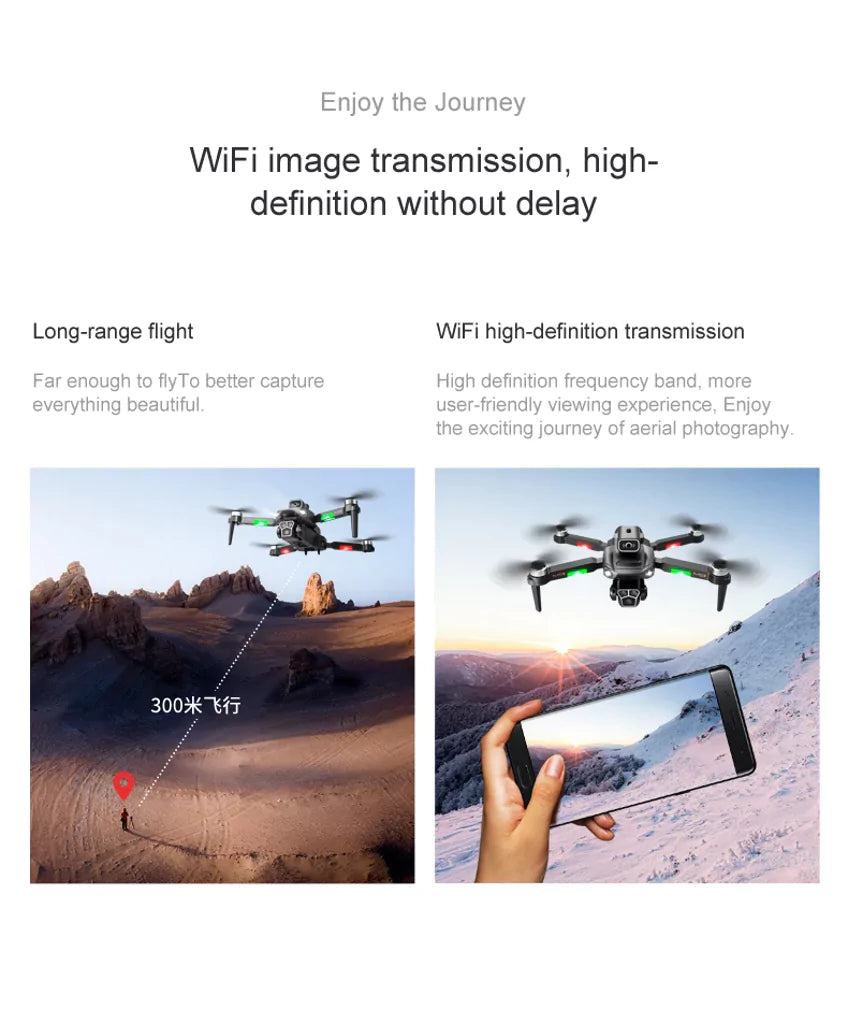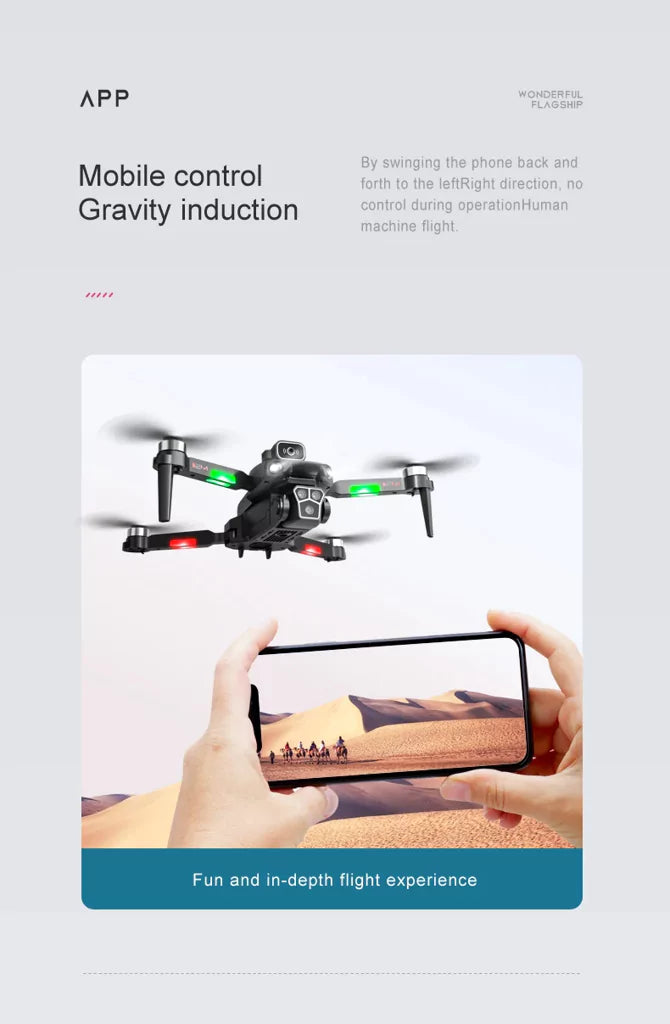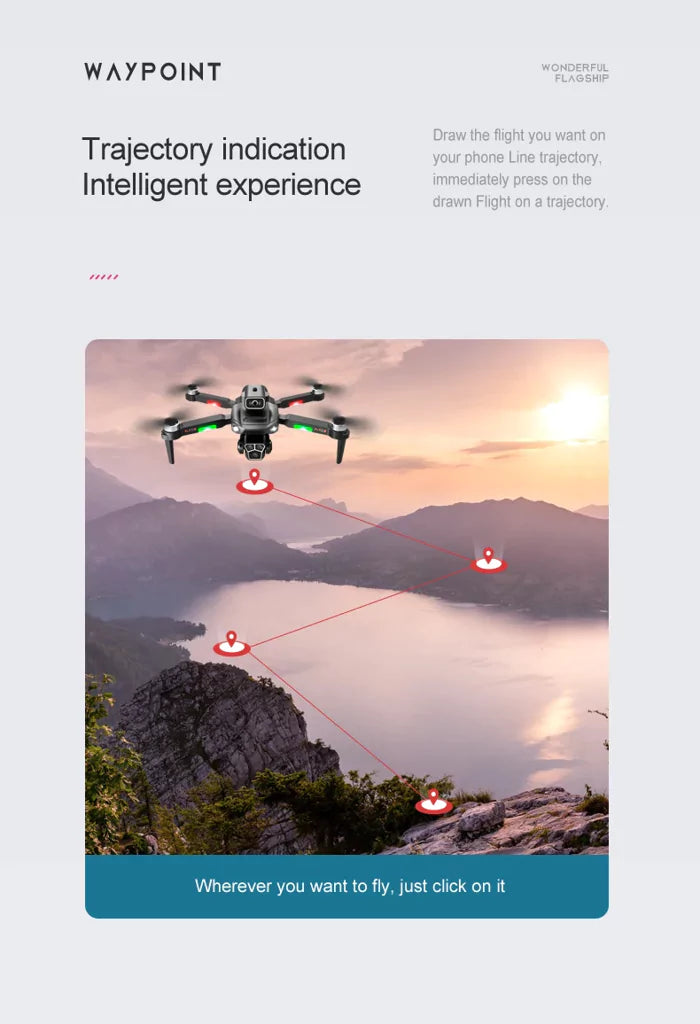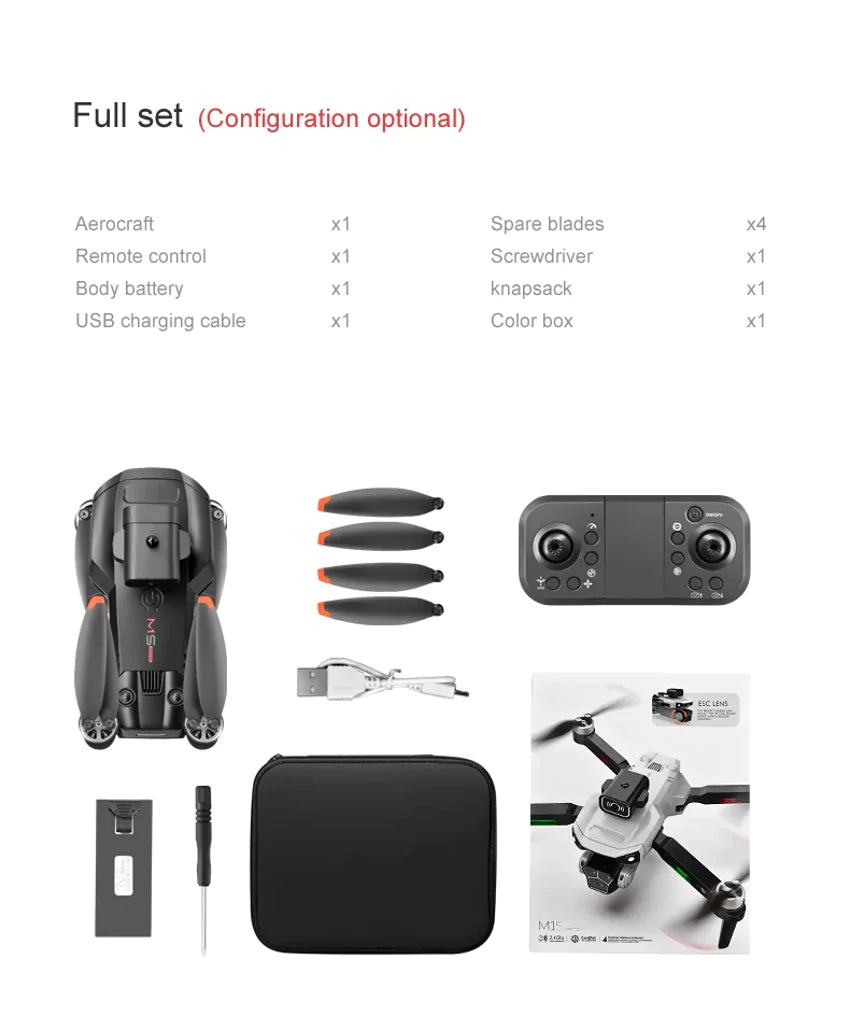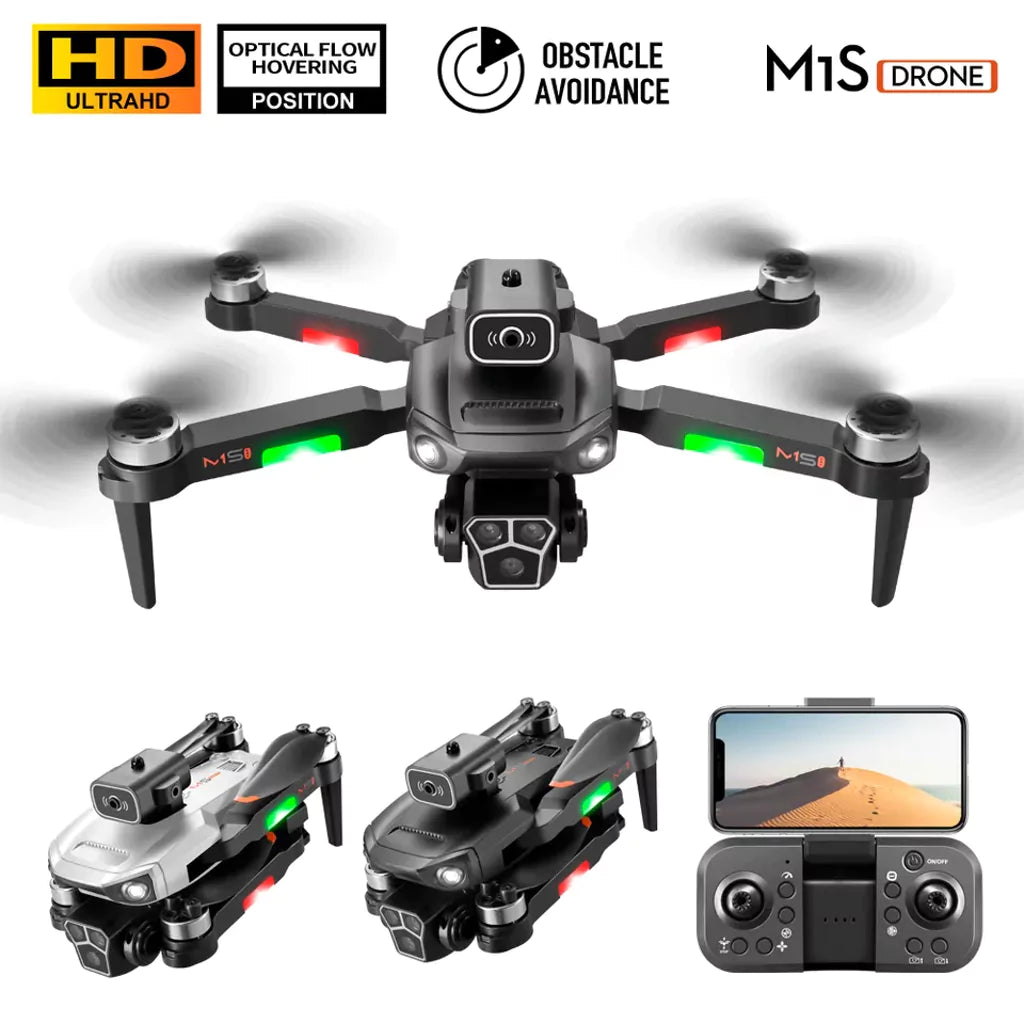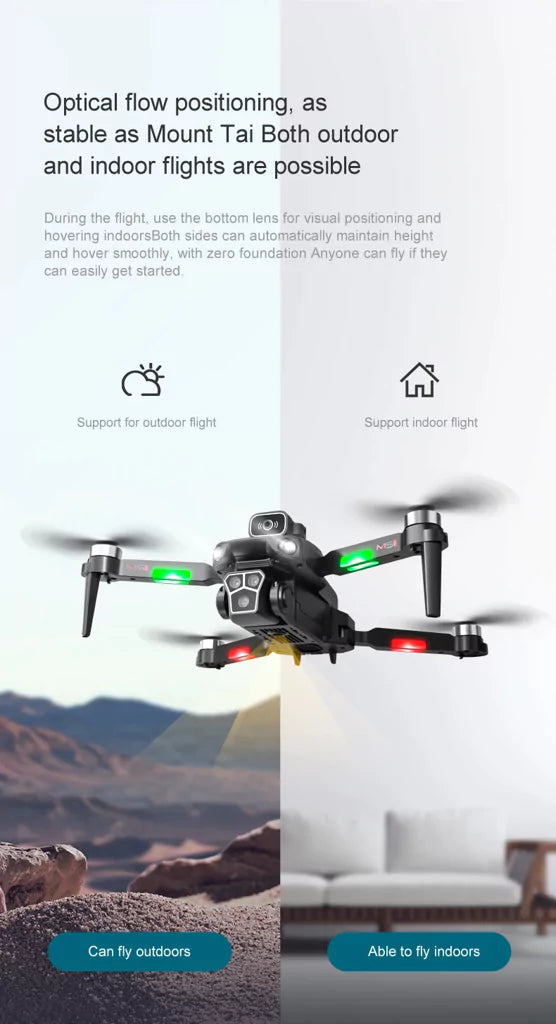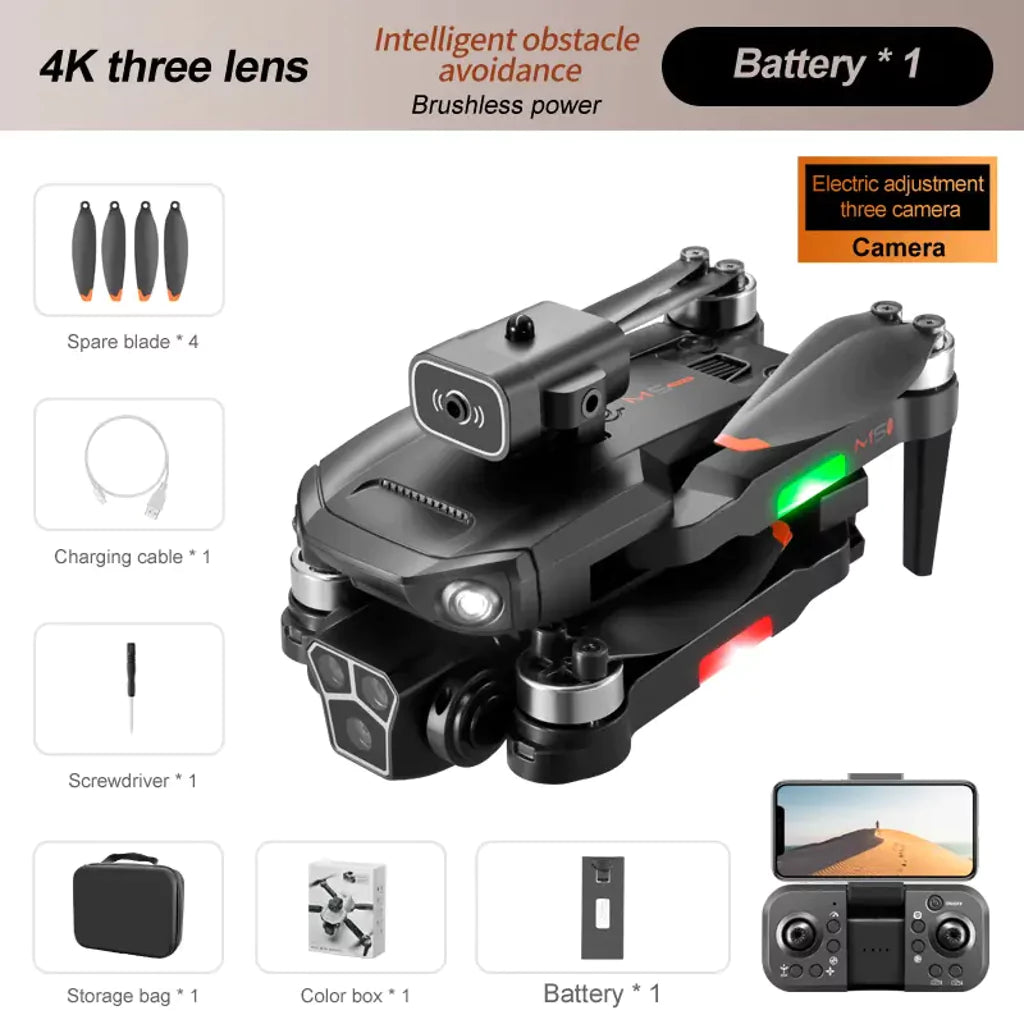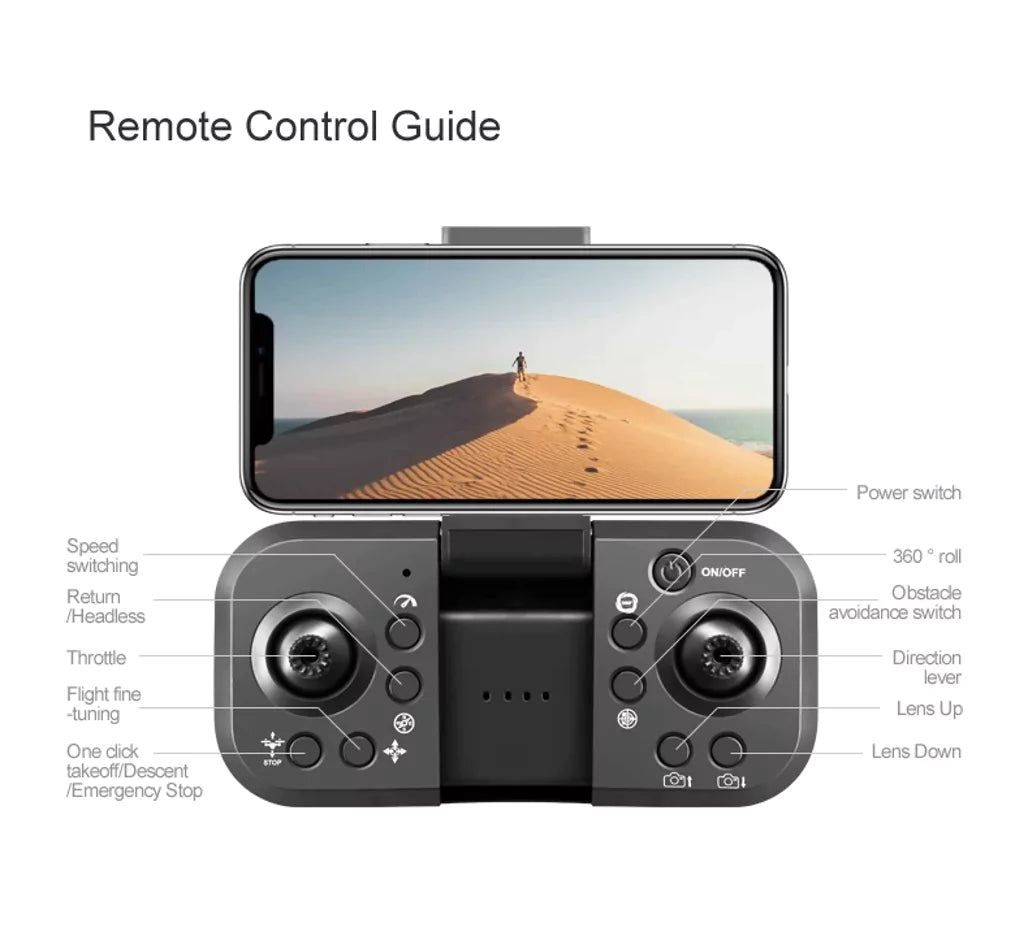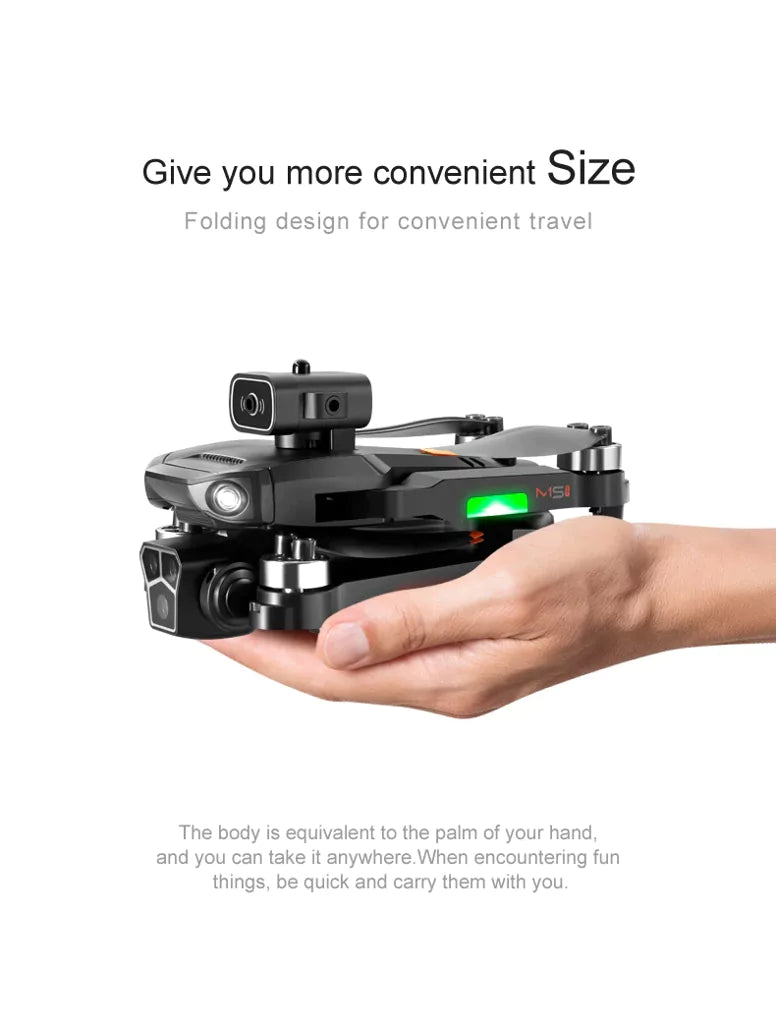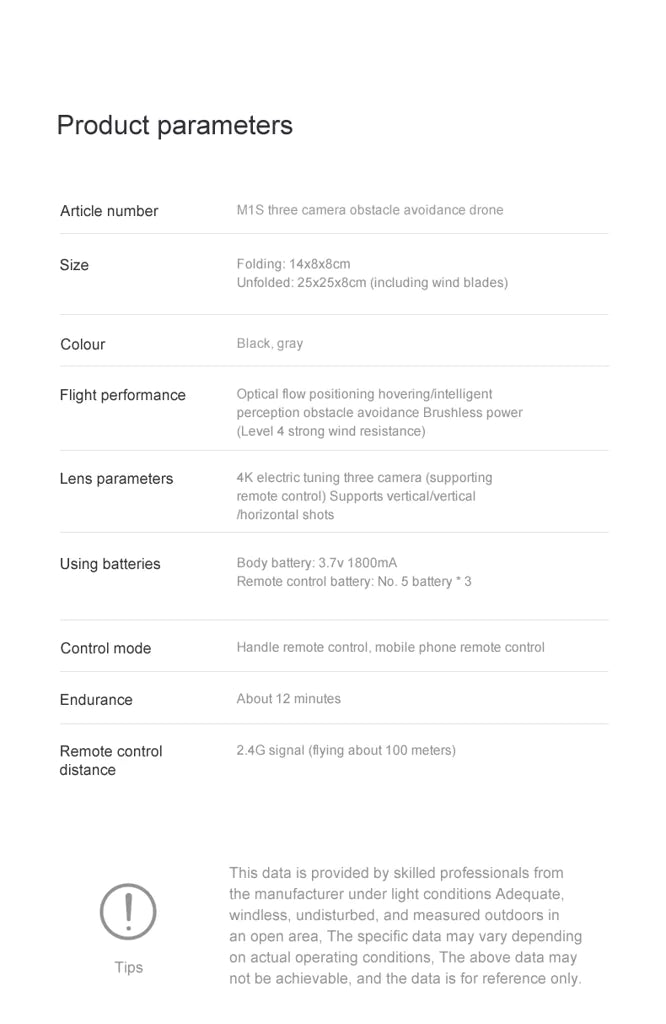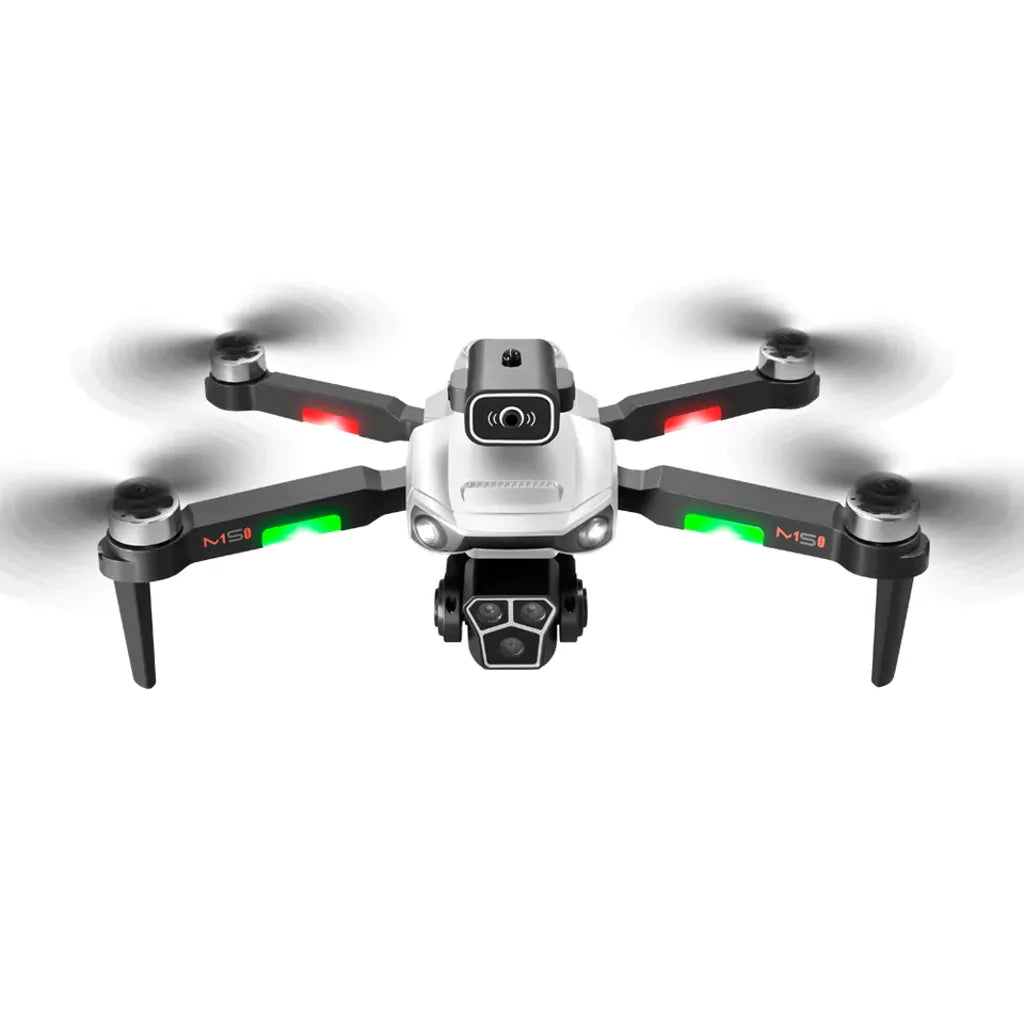 Introducing the Skypix M1S Mini 4K Drone: Redefine Aerial Photography
Elevate your aerial photography and videography to new heights with the Skypix M1S Mini 4K Drone, your ultimate companion for capturing life's most extraordinary moments. Whether you're an enthusiast or a professional, this drone's advanced features and sleek design make it an indispensable tool for unlocking your creative potential.
📸 Capture Every Detail in 4K: Experience the thrill of capturing high-quality, crystal-clear footage from the skies with the Skypix M1S Mini 4K Drone's stunning 4K camera equipped with a 120-degree wide-angle lens. It features three camera lenses, including a 4K HD Landscape Lens, a 4K HD Vertical Screen Lens, and an HD Auxiliary Lens. With intelligent shooting modes, you can effortlessly bring your vision to life, whether you're capturing horizontal or vertical shots.
🌬️ Lightweight, Portable, and Hassle-Free: Designed for hassle-free travel, the Skypix M1S Mini 4K Drone weighs less than 250 grams, ensuring stability even in challenging wind conditions. Enjoy the freedom of drone photography without the hassle of registration in many countries. The convenient carry bag makes it effortless to take your drone on all your adventures.
🔋 Extended Flight Time for Uninterrupted Creativity: With its high-capacity 3.7V 1800 mAh lithium battery, the Skypix M1S Mini 4K Drone offers an impressive 15 minutes of flight time. Keep spare batteries on hand to minimize downtime between capturing those picture-perfect moments.
🚀 Seamless Navigation with 360 Obstacle Avoidance: Navigate through tight spaces and crowded areas with ease, thanks to the intelligent 360-degree obstacle avoidance technology of the Skypix M1S Mini 4K Drone. Your flights will be smooth and worry-free, no matter where your adventures take you.
🔌 Powerful Brushless Motor for Whisper-Quiet Flights: Experience the tranquility of flight with the Skypix M1S Mini 4K Drone's powerful yet remarkably quiet brushless motor. Designed for durability and minimal maintenance, this drone ensures stress-free flights and lasting performance.
🛰️ Dual Flight Positioning System for Stability: Combining optical flow positioning with GPS, the Skypix M1S Mini 4K Drone guarantees stable and secure flight experiences both indoors and outdoors. Say goodbye to drift and crashes, as this dual system ensures precise and steady positioning.
📍 Effortless Waypoint Navigation for Precision: Plan intricate flight paths effortlessly with the Waypoint mode, allowing you to map out the drone's route with precise altitude, speed, and direction settings. Enjoy the convenience of automatic navigation while focusing on capturing stunning visuals from above.
🚀 Easy Start for Every Skill Level: The Skypix M1S Mini 4K Drone boasts a user-friendly interface suitable for both beginners and experienced pilots. Features like automatic takeoff and landing, various flight modes, and provided tutorials and instructional videos make mastering the art of drone piloting a breeze.
🛰️ GPS Return for Safe Landings, Every Time: With the advanced GPS satellite positioning system, the Skypix M1S Mini 4K Drone ensures a safe and accurate flight experience. Activate the One Key Return feature to effortlessly bring the drone back to its takeoff point with a simple press of a button.
👐 Gesture Recognition for Intuitive Control: Take control of your aerial shots effortlessly with the Skypix M1S Mini 4K Drone's gesture recognition feature. Capture photos or start/stop video recording mid-flight with specific hand gestures, making it ideal for capturing stunning aerial selfies and dynamic footage.
In conclusion, the Skypix M1S Mini 4K Drone is your ultimate choice for capturing breathtaking aerial photography and videography. With its cutting-edge features and user-friendly design, this drone is the perfect companion for those seeking to capture life's most precious moments from an exhilarating perspective. Unleash your creativity and elevate your photography game with the Skypix M1S Mini 4K Drone. Get ready to redefine the way you capture the world from above.
Precautions for use:
GPS needs to be turned off indoors
GPS needs to be turned on when outdoors
Drone, Drones for Photography, Drone with Camera, Adult Drones, UAV, UAS, Drone with 2-axis Gimbal, Drone with HD Camera, Professional Drone