Regular price
$638.00 USD
Regular price
$1,275.00 USD
Sale price
$638.00 USD
Unit price
per
Sale
Sold out
Share
View full details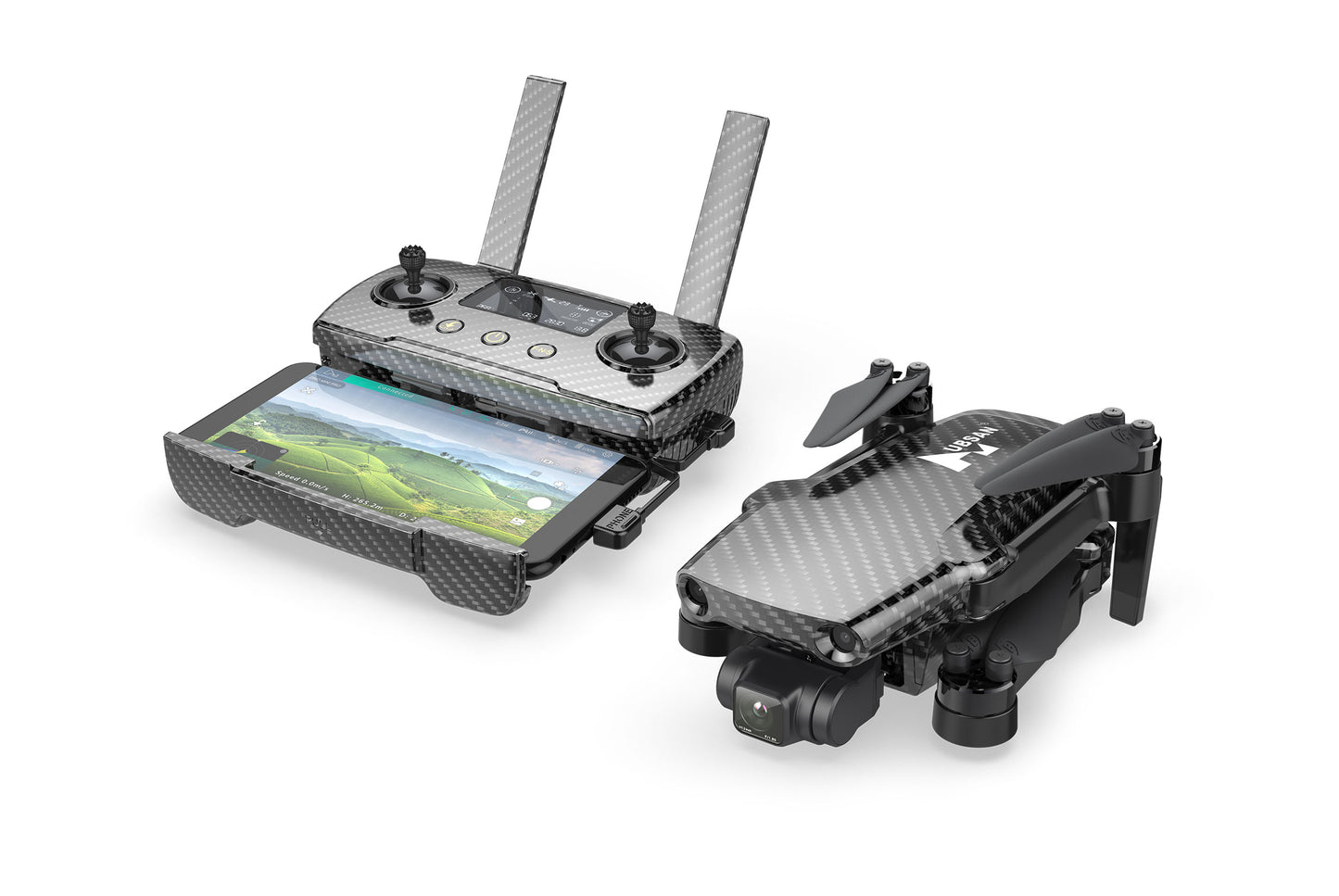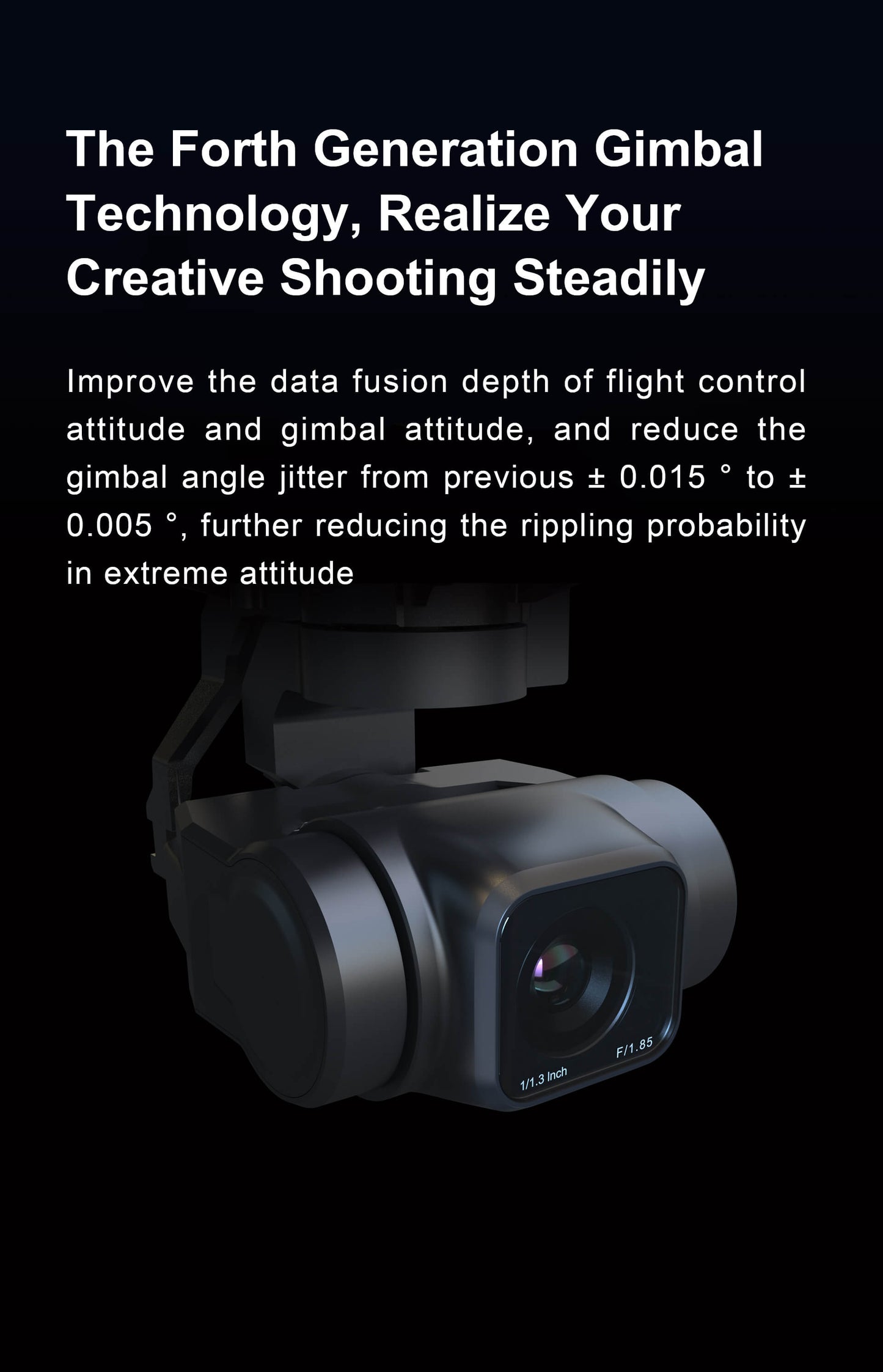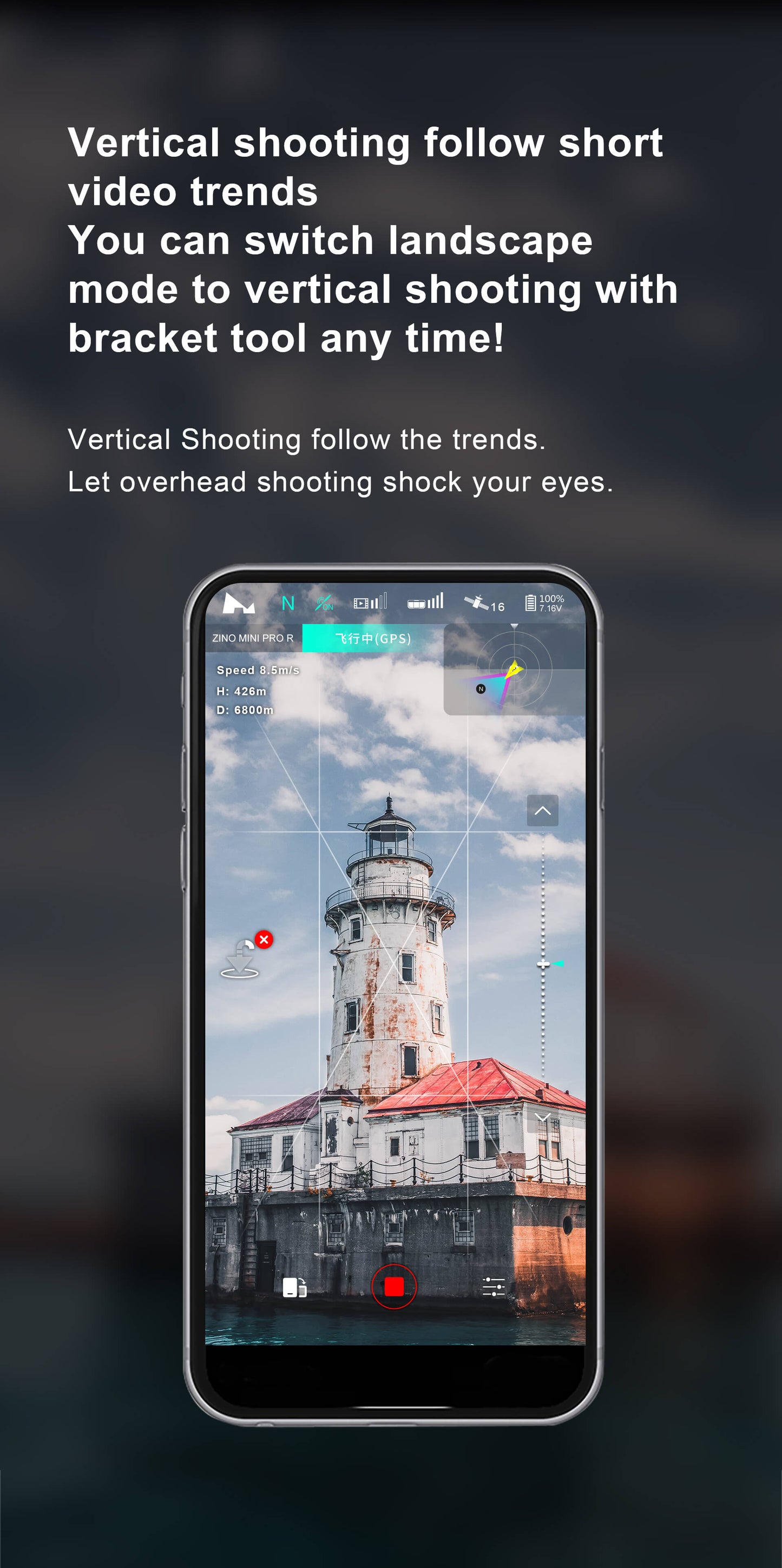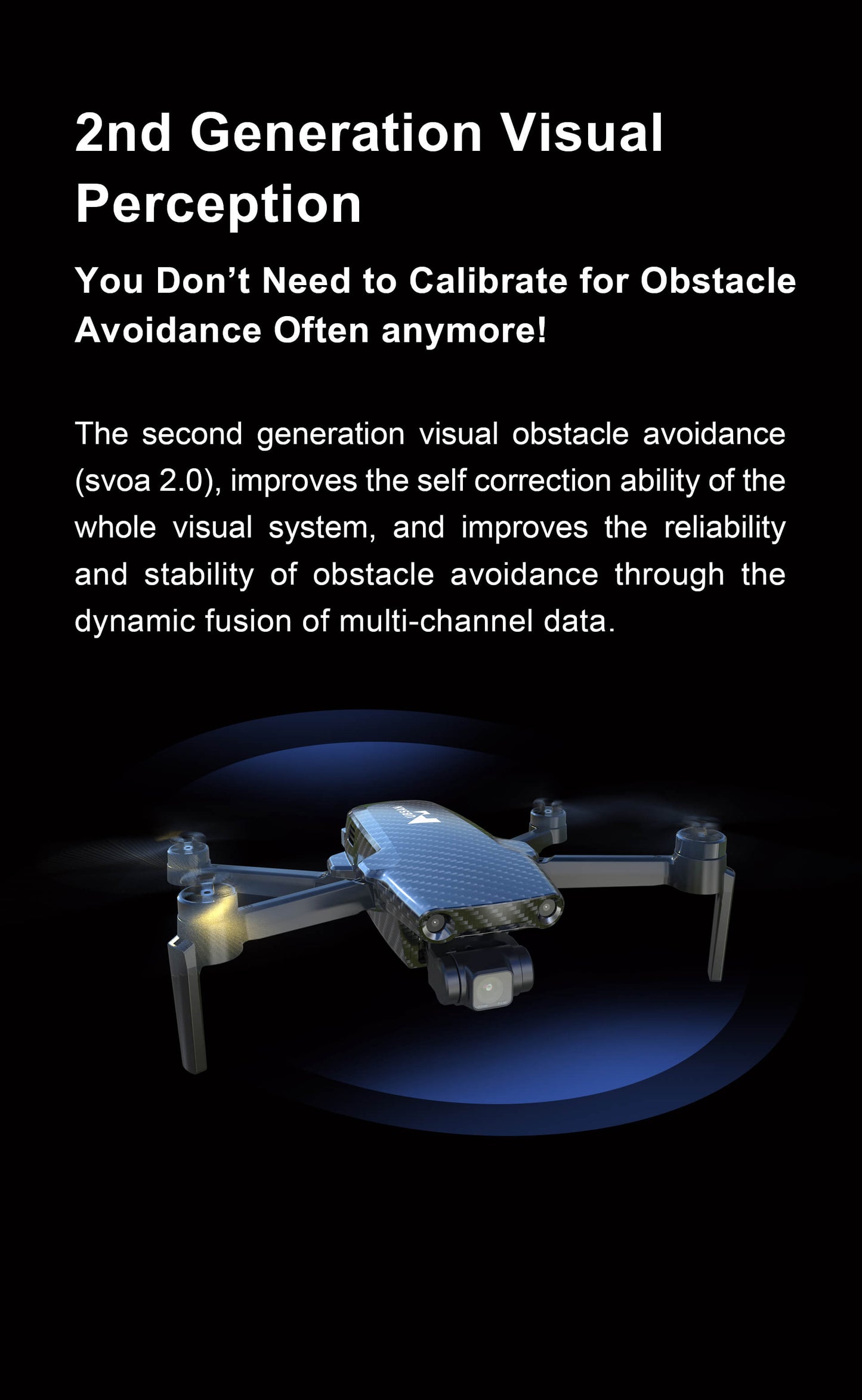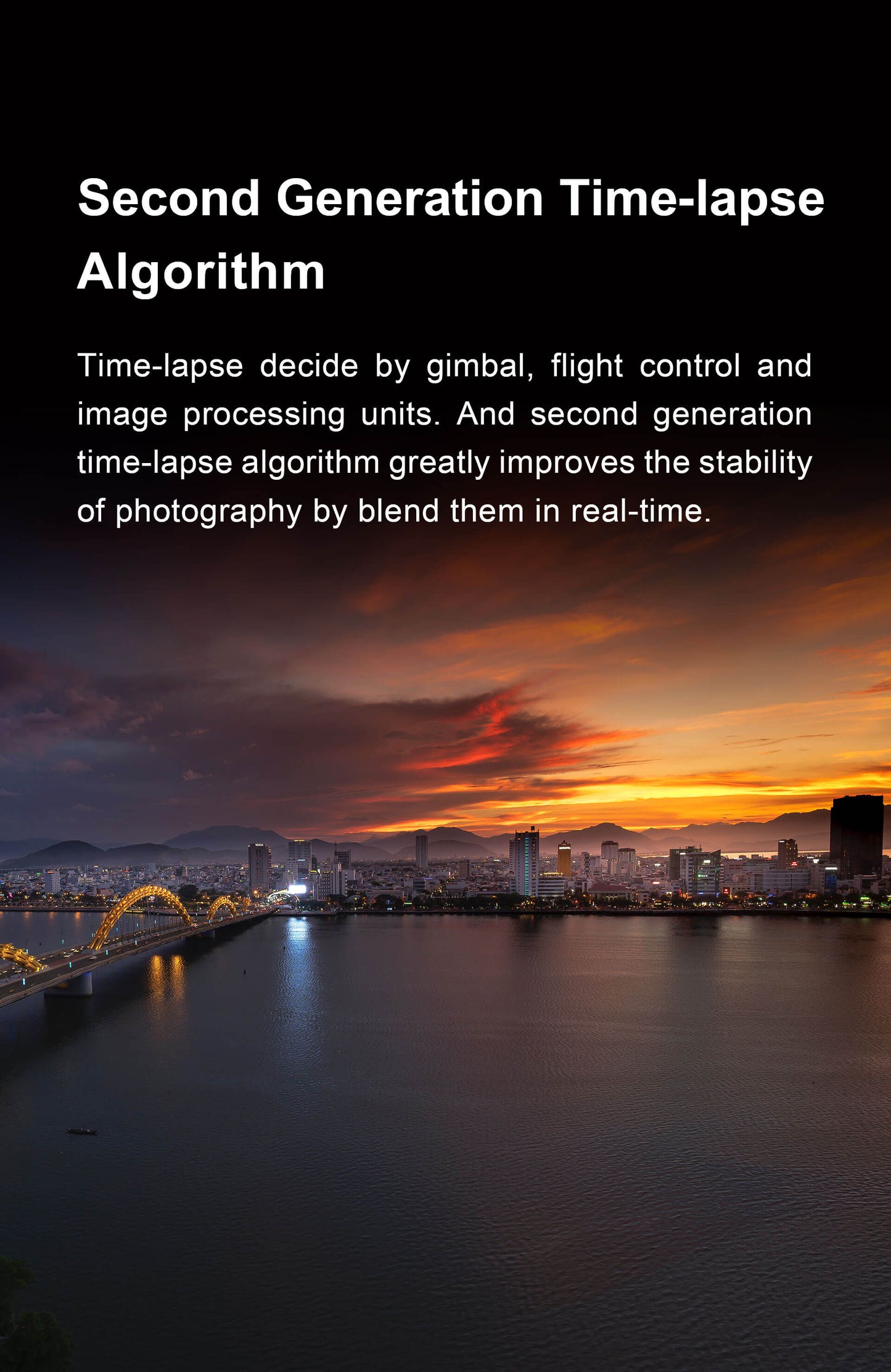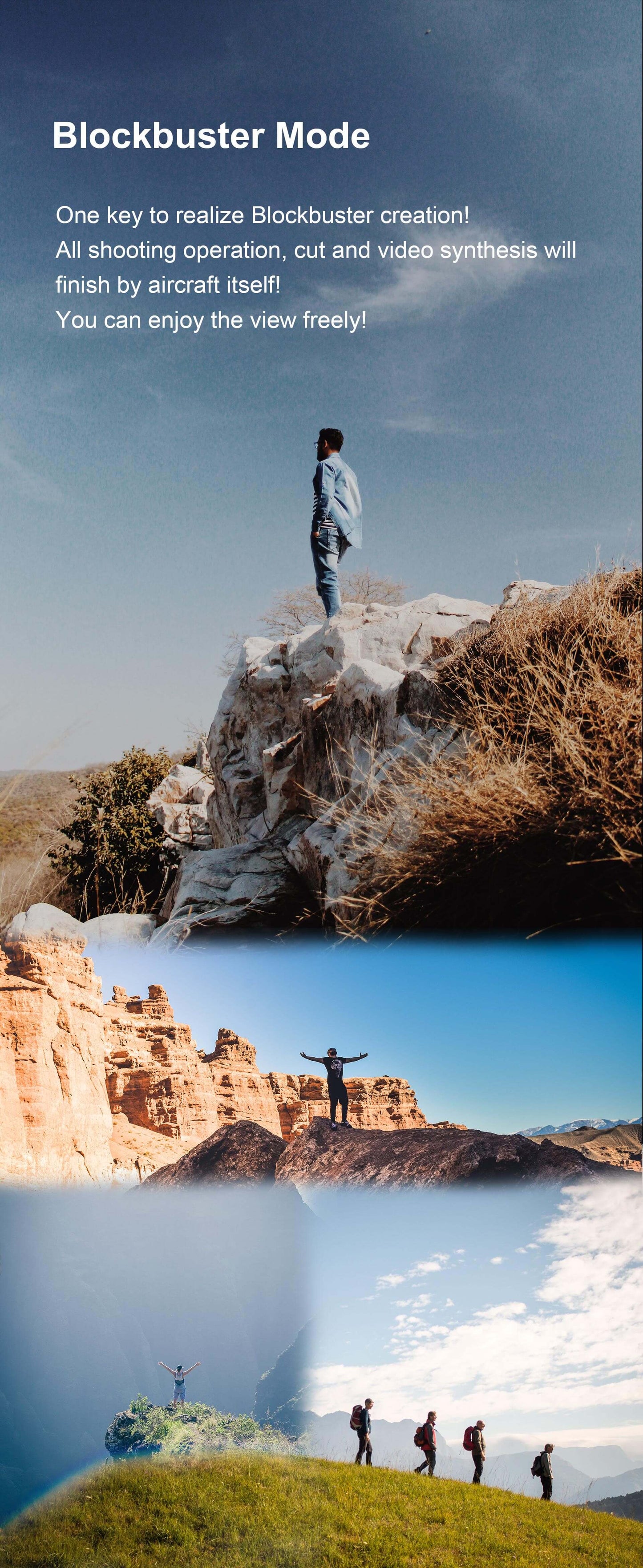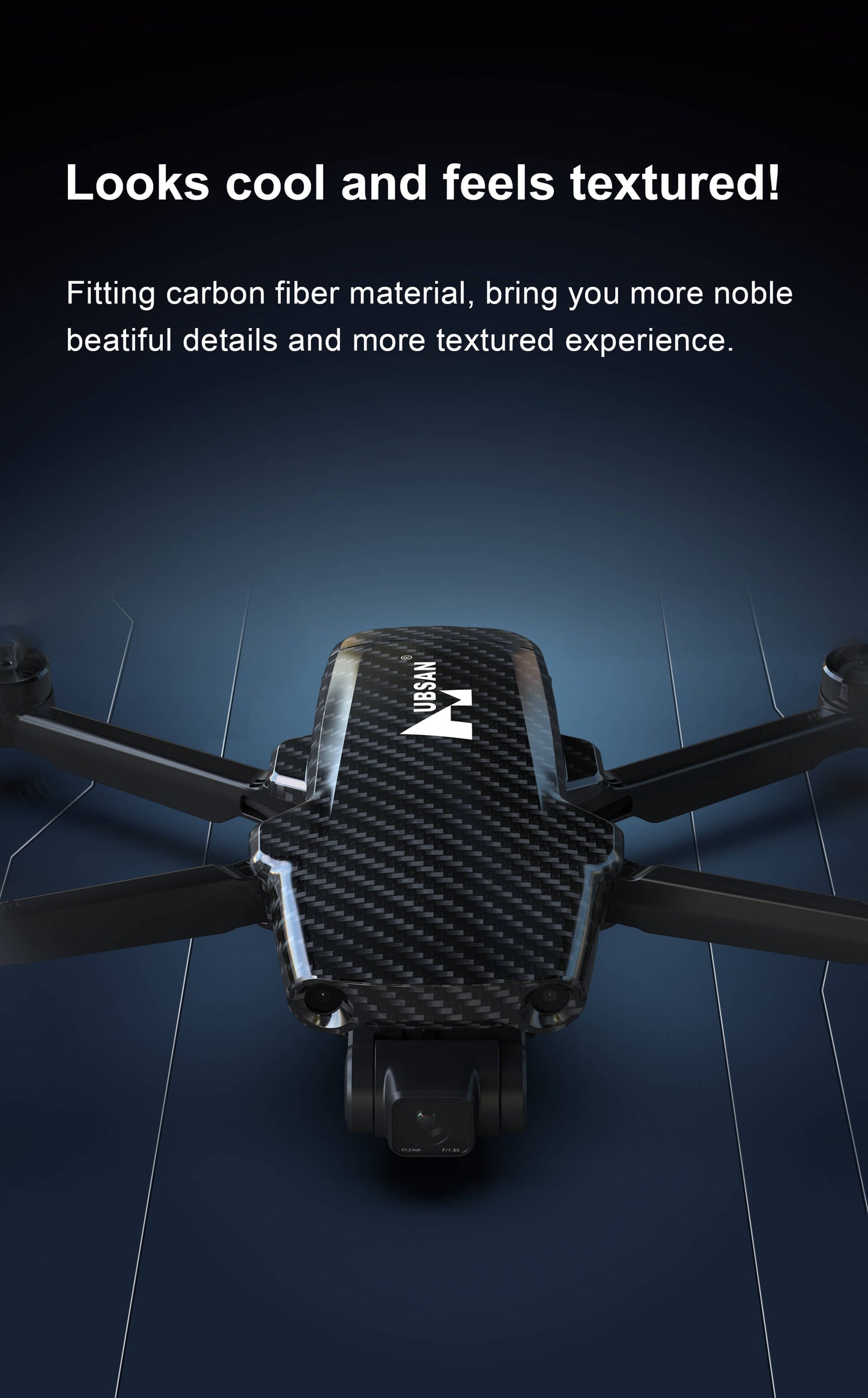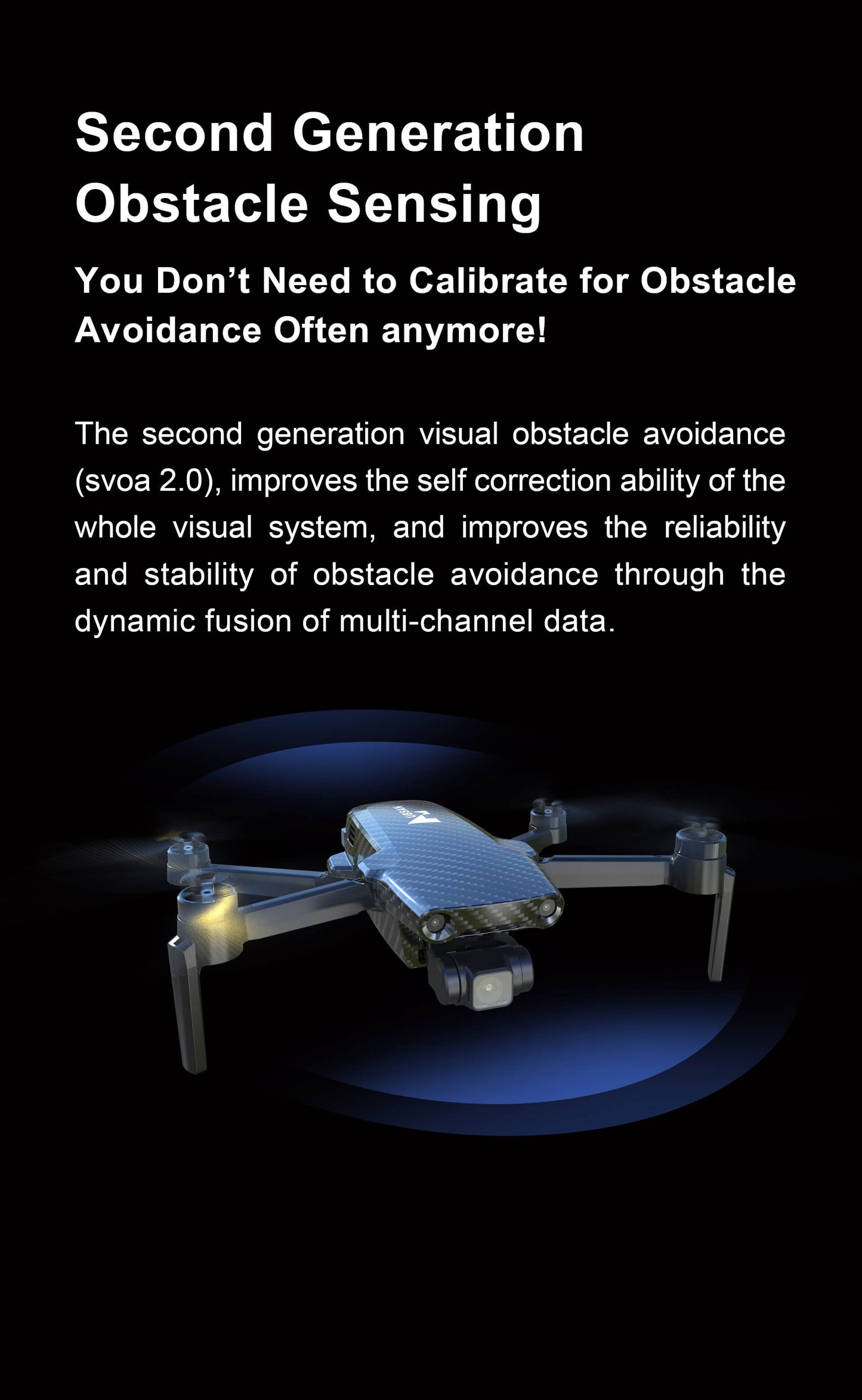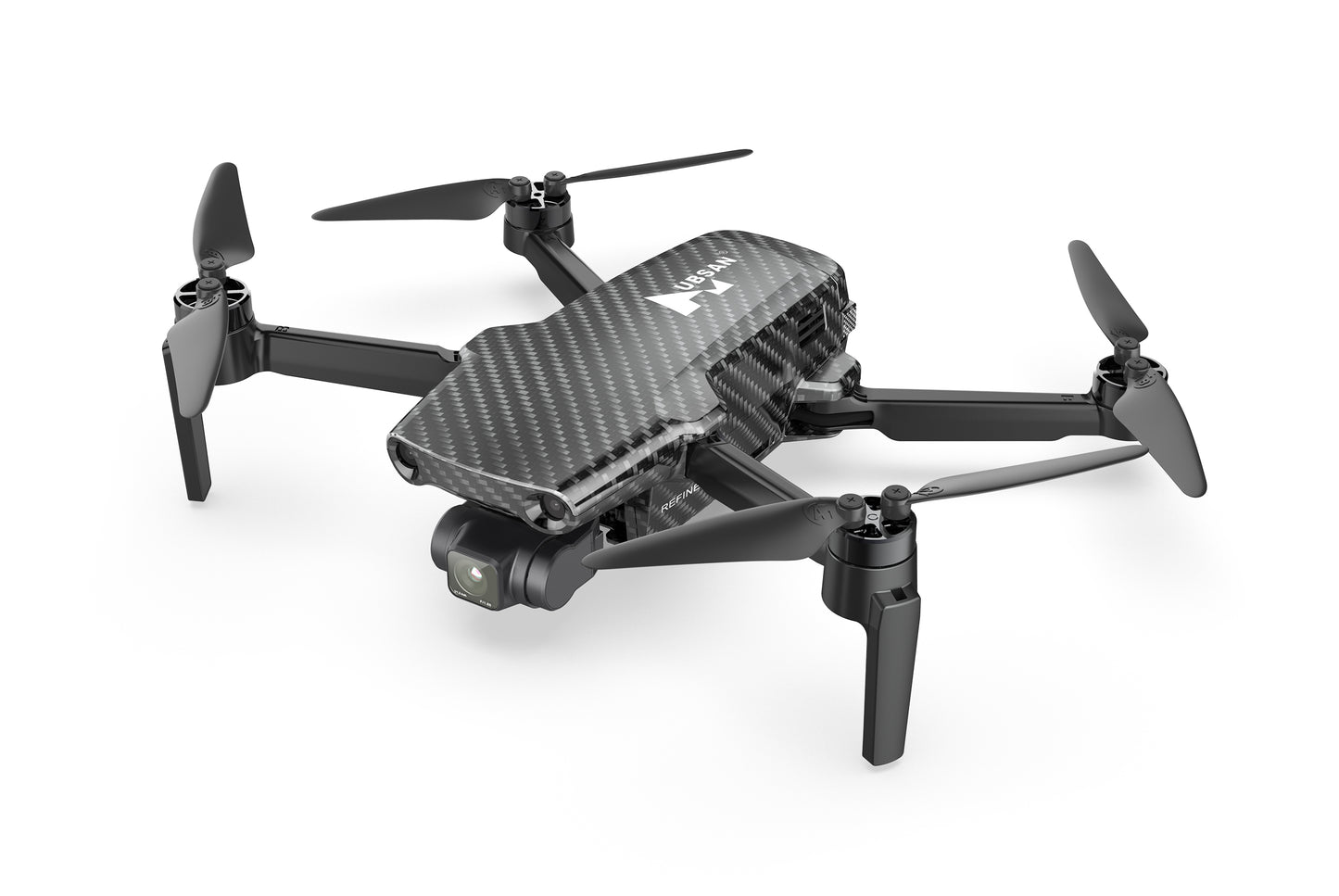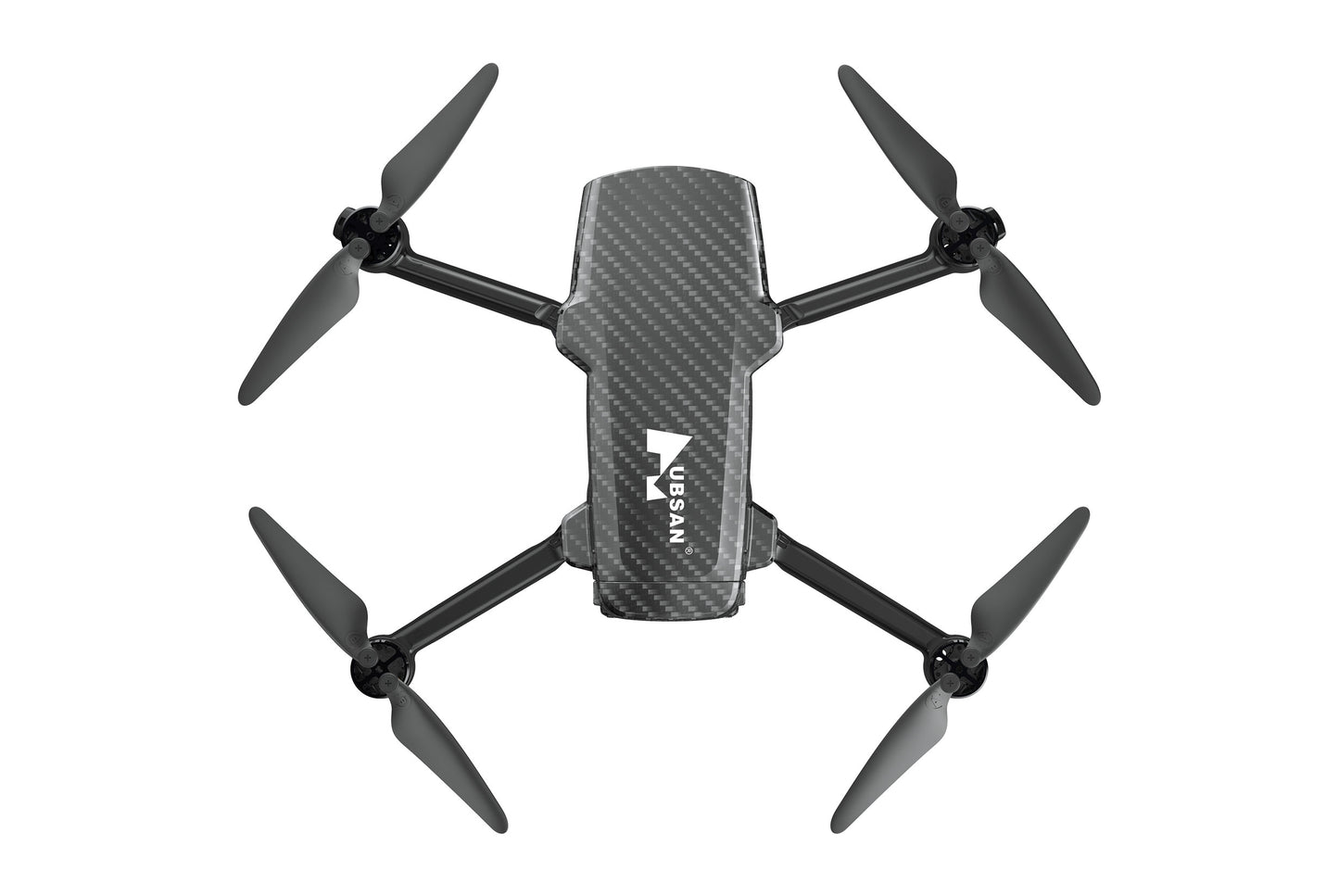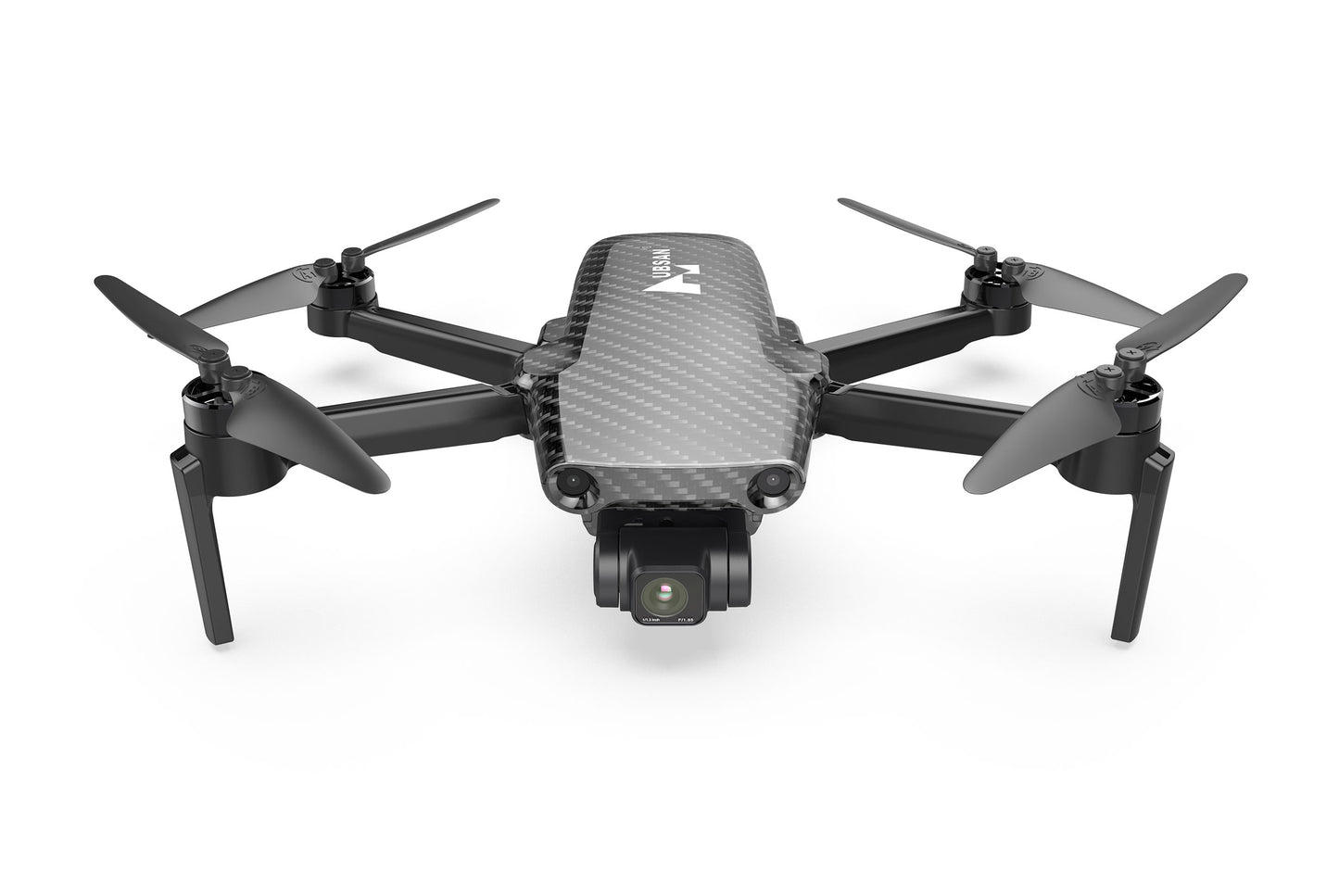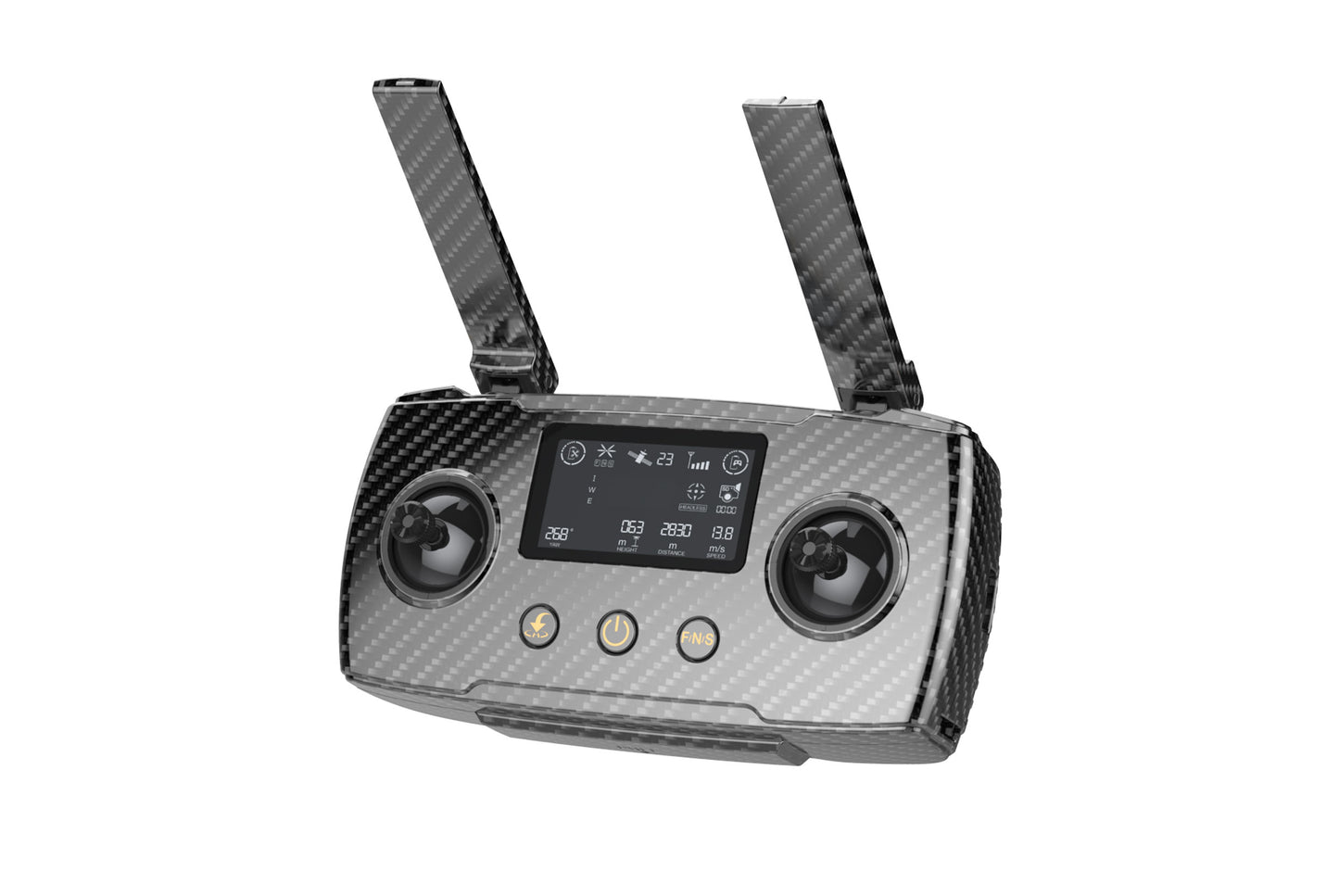 ✅Refund Policy & Product Warranty
We have a 30-day return policy & provide 1 Year Limited Warranty on Zino Mini Pro Redefined Drone (condition apply). Kindly visit Refund Policy page for details related to Refund and Warranty.
Free delivery within US & Canada
At ISPEKTRUM we understand the needs of our valued customer. You can buy your favorite product now and split the total amount in 6 equal monthly payments without any additional fees. Simply select "Splitit" at checkout. For more details, visit Buy Now Pay Later page.
✅Exquisite Design
The Zino Mini Pro R is designed to create the perfect balance between lightweight portability and hi-tech functionality. Weighing in at just 249 grams, the Zino Mini Pro R is easy to transport and is capable of taking off with ease. Additionally, the removable battery ensures that you can keep your drone in the air for up to 40 minutes at a time!
Compact, durable and convenient, this drone is your ideal travel companion, transforming how you capture your favorite memories. The Hubsan Zino Mini Pro R camera drone takes power and portability to the next level. Equipped with 48MP camera that can record ultra sharp 4K/30FPS video. Push your imagination to its limits because aerial photography has never been this easy.
✅Video Shots From Zino Mini
✅Light Weight & Portable
At barely half a pound (less than 250 grams), the Zino Mini Pro R Drone fits almost anywhere, meeting the weight requirements of most countries and regions for drones. It can also be easily packed into backpack after folding, from the side pocket of your hiking pack to the palm of your hand. No registration required since the weight is less than 250 grams.
✅Strong Battery Life
Hubsan Zino Mini Pro R Drone comes with rechargeable 2400 mAh Li-ion Battery. A single battery charge can bring 40 minutes of flight time, longer than most consumer drones of the same type. The remote controller is equiped with a 3350 mAh battery giving it battery life of 3.5 hours when connected to cellphone and 2.5 hours when operated without a cellphone. 
✅YouTube Live Broadcast

If you are into live broadcasting, Hubsan Zino Mini Pro R Drone is the best option for you. It supports YouTube Live Broadcasting.
✅4K Camera
If you want to use your drone to take photos or record videos, the Hubsan Zino Mini Pro R Drone is an excellent choice. The standard 1080P/30fps video feedback ensures that you'll always get a crystal-clear image, while the 48MP camera supports 4K30 HD video recordings. Additionally, you don't have to worry if the drone is far away from the subject of your video, as the camera includes 3x digital zoom.
Paired with a three-axis mechanical gimbal to prevent vibration, the Hubsan Zino Mini Pro R Drone provides everything you need to ensure your footage is smooth and stable no matter how rough the conditions. 
A 4K camera in the sky delivers content guaranteed to impress. Hubsan Zino Mini Pro R Drone ensures stunning image quality that is consistently smooth no matter how adventurous your piloting gets. Excellent optical performance can record every unforgettable moment in life.
✅Video Transmission

Fly farther while maintaining crisp, clear visuals, Zino Mini Pro Redefined strongest image transmission system offers a transmission range of 10KM, transmission quality of 1080P/30FPS, and superior anti-interference capabilities, all while relaying stunning QHD video.
Despite its foldable design, low weight, and small size, the Zino Mini Pro Redefined Drone is packed with some of the most advanced remote control capabilities. It can be controlled remotely up to a distance of 6 kilometers, which means that you don't have to worry about suddenly losing control of your drone while it's in flight (even if you're far away).
✅Easy To Get Started
The Hubsan Zino Mini Pro R Drone brings a simple and intuitive operating experience, making flying easier. There is more flight teaching, which is convenient for you to master flying skills more quickly. 
✅Night Mode / Optical-Flow Night Light
Hubsan Zino Mini Pro R uses a deep algorithm of image denoising which optimizes your low-light shots.  Even if the lighting is not ideal, you can still see your surroundings thanks to the Zino Mini Pro's optical-flow night light. Optical-flow night light ensures your hovering performance in low-light circumstances.
✅Smart Flow With AI Tracking Miode
Zino Mini Pro R Drone applies the latest AI Tracking Algorithms (ATVT 3.0) with huge improvement in tracking latency and tracking accuracy.  
✅Easily Transfer Videos & Images:
Once you've finished flying for the day (or night), the Hubsan Zino Mini Pro Redefined makes it easy to connect and upload the contents of your adventures to just about any device. It is compatible with both iOS and Android systems, which makes it easy to share and store files in a matter of minutes. You can also quickly get software updates by connecting your drone to an Internet device via Lightning, Micro-USB, or USB Type-C connections.
249gm Lightweight & Foldable Design
Up to 40 Minutes of Flight Time
10KM Remote Control Distance
Supports 4K30 Video
1/2.6" CMOS sensor
Hubsan Syncleas.2.0 1080P/30fps 2Mbps
Up to 3 x digital Zoom
Optical-flow night light
Al tracking Mode
Built-in intelligent flight battery
1 x ZINO MINI

Pro

R Drone 249gm Lightweight & Foldable Drone
1 x Remote Controller
1 x Drone Battery
1 x Pair of Propellers
1 x Intelligent Charger
1 x Micro-USB Cable
1 x Micro-USB RC Cable
1 x USB Type-C RC Cable
1 x RC Cable for iPhones
1 x Screwdriver
1 x Manual
Color Grey Black
Size (L x W x H) Expand: 202.54*161.2*61.6mm
Folding: 137*88*61.6mm
Folding (including blades): 137*94*61.6*
Diagonal Wheelbase 

220mml

Maximum current 

16A

Take off weight 249 grams (Europe, America, China)
200 grams (Japan)
Maximum ascending velocity 

3 m/s (N) 4 m/s (S) 2 m/s (F)

Maximum descending velocity 

3 m/s (N) 3.5 m/s (S) 1.5 m/s (F)

Maximum horizontal flight speed 10m/s (N, No wind at sea level)
16m/s (S, No wind at sea level)
Maximum take-off altitude 

4000 meters

Maximum anti-wind capability 

Grade 5 wind (8.5~10.5m/s)

Maximum tilt angle 

40° 25° (N) 15° (F)

Satellite navigation system 

GPS/GLONASS

Duration of flight 

45 Minutes (Measured under normal temperature and no wind conditions, at a flight speed of 25km/h)
SMOS image sensor 1/2.6 inch CMOS senso
48 million effective pixels
Lens specifications FOV 80°
Aperture f/2.2
EFL: 3.5mm
Focus point 0.5m to infinity
Distortion: <1.5%
Maximum photo size 

4000 x 3000, 4000 x 2250

Maximum video encoding capacity 

4K@30fps

Video resolutions 4K: 3840 x 2160 @ 30fps
2.7K: 2720 x 1530 @ 30/60fps
FHD: 1920 x 1080 @ 30/60fps
Shutter speed 

3-1/8000s

Video bitrate 

64Mbps-100Mbps

Photo format 

JPEG

Video format 

MP4 (H.264/MPEG-4 AVC)

Firmware upgrade 

SD card or APP online upgrade

Support memory type card 

Micro SD U3 or Class 10, 16G, 32G, 64G, 128G
Color 

White

Display 

Highlight LED display

Max Operating Distance 

FCC: 10km; CM: 10KM; SRRC: 10km



Battery Type 

1 x Built-In

Battery Capacity 

3350 mAh

Buzzer 

Support

Supportable mobile system 

Android, iOS

Continuous working time 

2.5h (Normal Flight Time)

Connectivity 1 x Lightning
1 x Micro-USB
1 x USB Type-C
Gimbal model 

HY817C

Number of Axes 

3 (Pitch, Roll, Yaw)

Angular Speed 

120°/s

Control Range Pitch: -120° to 45°
Roll: ± 35°
Yaw: ± 35°
✅

Intelligent Flight Battery
Chemistry 

Lithium-ion battery (LiPo)

Capacity 

2400 mAh

Nominal voltage 

3.6x2=7.2V

Charging voltage limitation 

8.4V

Discharge limitation 

8C

Charging time 

90 minutes

Working temperature 

0°C~ 50°C

Charging environment temperature 

0°C~ 40°C

Smart battery balance 

Support

Voltameter management 

Support

Automatic discharge protection 

Support
✅Other Names for Drones
UAV
UAS
Unmanned Aerial Vehicle
Unmanned Aircraft System
Commercial Drones
Drone Photography
Hubsan Zino Mini vs DJI Mavic Mini 2 Drones
The DJI MINI 2 is one of the good drones under 250 grams, however, there are few others that are at par and in some cases better than DJI Drones. Hubsan, the Zino MINI Pro & Zino Moni SE are one of such models that beat DJI Drones in some of the specs. Zino Mini 4K Camera Drone & DJI both great drones, they are similar in most specs but in some functionalities Zino Mini 4K Camera Drone beats DJI Mavic Mini 2 especially in terms of price Zino Mini 4K Drone is less expensive and affordable.